How do you order a Tesla? What can you expect?

How do you order a Tesla? It's fair to say the Tesla experience is quite different to other manufacturers. Our editor Danny Morgan describes his experience and explains what you can expect if you order your own Tesla.
Ordering my Tesla Model 3 was like nothing I had done before. From visiting a store located in a shopping centre to ordering my car on the Tesla website, it felt like the first time I bought an iPhone - it truly was different to all previous car-buying experiences. While it was a very good experience, I can understand that some people would be put off by its non-conventional set up. In this guide, I answer the questions I am most commonly asked about how to order a Tesla.
How do you order a Tesla?
You can order a Tesla entirely online through the Tesla website. There is no need to step into a Tesla store (more on that later) and you can conduct the whole process from specification, payment, order tracking and collection through the website and your smartphone.
We've outlined the process step-by-step at the bottom of this guide, but I can promise you it is straightforward.
One of the main benefits of the process, aside from saving on a lot of paperwork, is you are in control. It's true there is no haggling (which some may see as a downside), but the plus is the pricing is very transparent and you know everyone else is paying the same and you're not being mugged off by an unscrupulous dealer.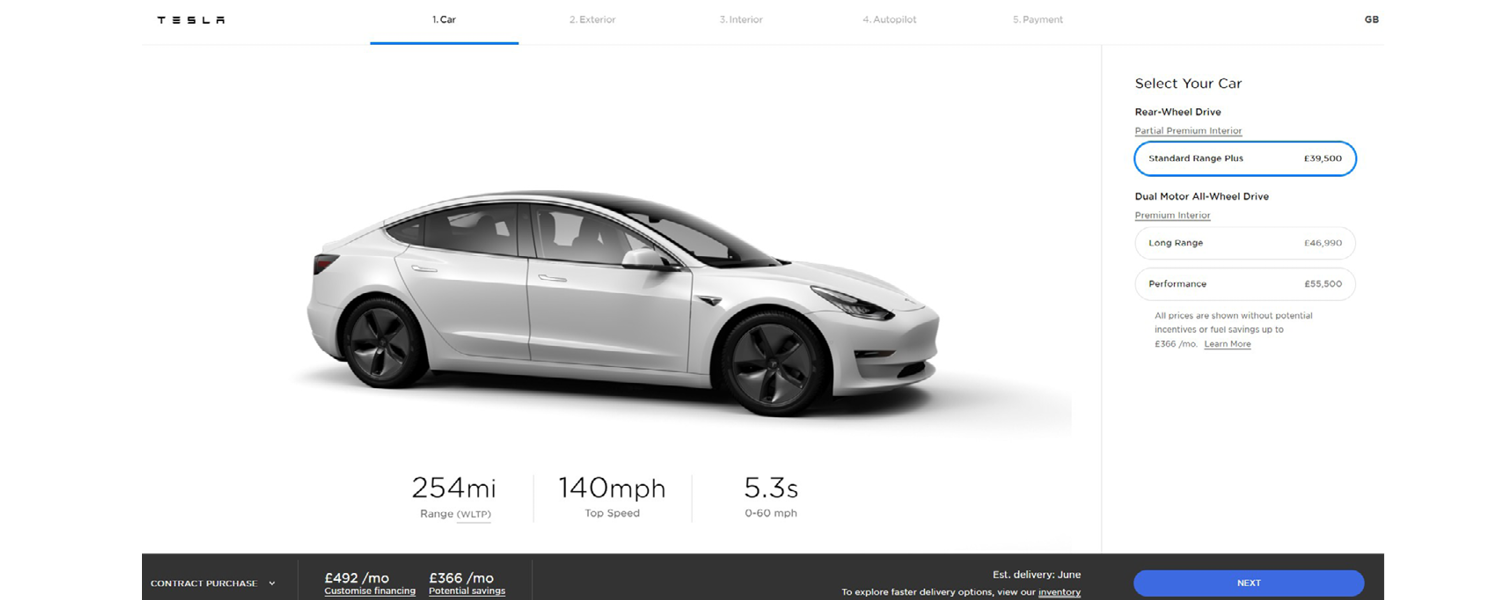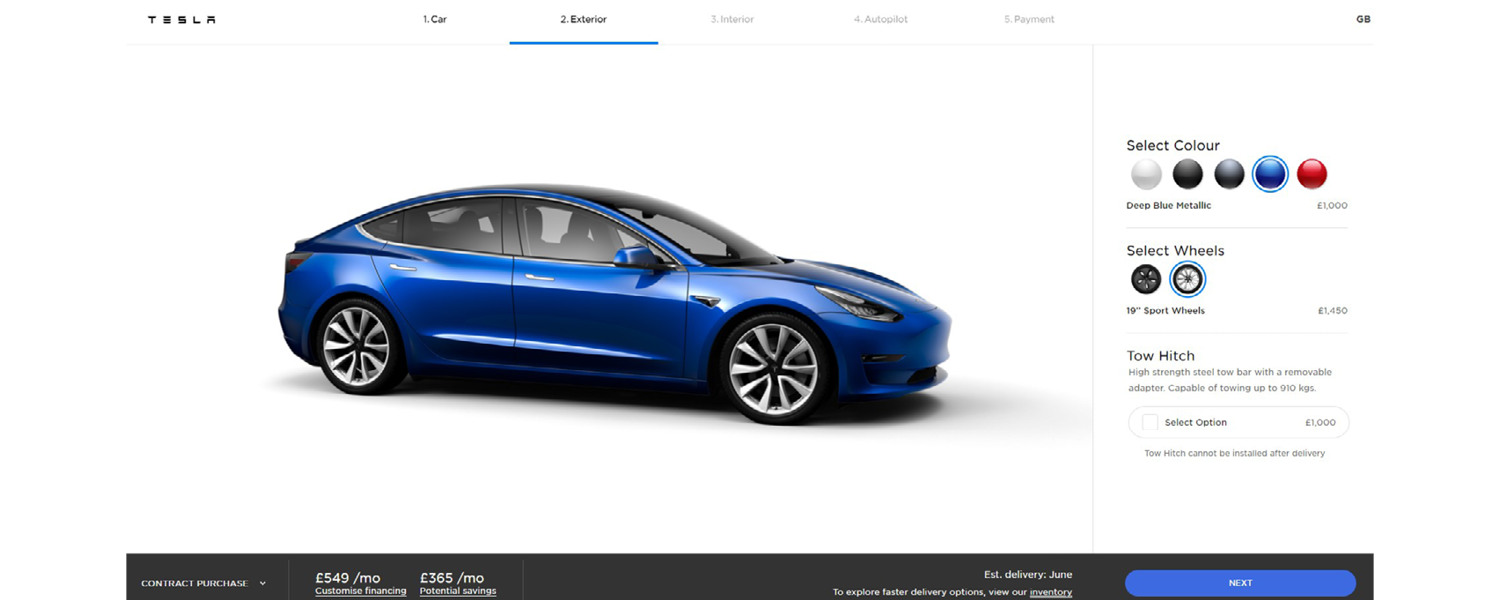 What are the Tesla Stores for?
The Tesla stores act a lot more like galleries and are intended to be a non-threatening way for everyone to interact with electric cars and get used to the idea.
The location in shopping centres means you can pop in when you're out doing other things and have a look or speak to the support team. In fact, the staff who work in Tesla Stores are not salespeople – they do not earn commission based on the number of vehicles sold, so you can rely on them for genuine advice rather than a pitch.

Can you test drive a Tesla?
Yes!
For some reason, people think you can't book a test drive in a Tesla. Perhaps that's because it's one of the few things you can't do directly on the website, but something you book with your nearest Tesla Store.
A store representative will call or email to arrange a date and vehicle for your test drive. Simply turn up to the store and go for a spin.
Although the ordering process is entirely online (if you want it to be), I would highly recommend test driving a Tesla especially if you've never driven an electric car. Buying any new car is a big deal and an expensive one, so it's important you pick a car you actually like to drive.
Tips for ordering a Tesla
The best tip for ordering a Tesla, aside from test driving one and speaking to the in-store team, would be to watch the thousands of videos and blogs online from real-life Tesla owners.
A lot of them are ecstatic about their purchase (who isn't?!), but many are very honest about their overall experience, the things they like and don't like. So, you can learn a lot from watching a few videos on YouTube – such as the Smart Home Charge YouTube channel.
Step-By-Step – ordering a Tesla Online

Visit: https://www.tesla.com/en_GB/
Select the car you're interested in and the basic spec

There will usually be two to three options based on battery size/range and the power of the electric motors
Select your colour and wheels. There is normally an option that is "included" as standard.
Select your interior options
Select if you would like Full-Self Driving capability as an optional extra

Payment

Here you can customise your finance options and how you're going to pay for the vehicle, such as PCP, cash or hire purchase
Once you're happy you just need to pay £100 to complete the order. You can modify the design after ordering and you can also return the car for a full refund within 7 days or 1,000 miles – whichever comes sooner.

Vehicle assignment

Tesla will send you text messages with regular updates on your car. Once you've been assigned a VIN (Vehicle Identification Number) Tesla will text you to ask whether you want the car or wish to delay.

Collection

Once you've accepted a car, Tesla will text you a collection date and location at one of its centres. You must make sure the full deposit has been paid before collection day.
On the day of collection, the Tesla team will confirm your details, vehicle specs and your choice of finance if applicable.
The Tesla team will run through the car's basic features. There will be other people collecting their car on the day too.
You'll be given the opportunity to familiarise yourself with your car and check for any issues before signing a document to confirm you're happy with the condition.

Drive off!