Customer Stories: "I'd definitely recommend Smart Home Charge, they are brilliant!"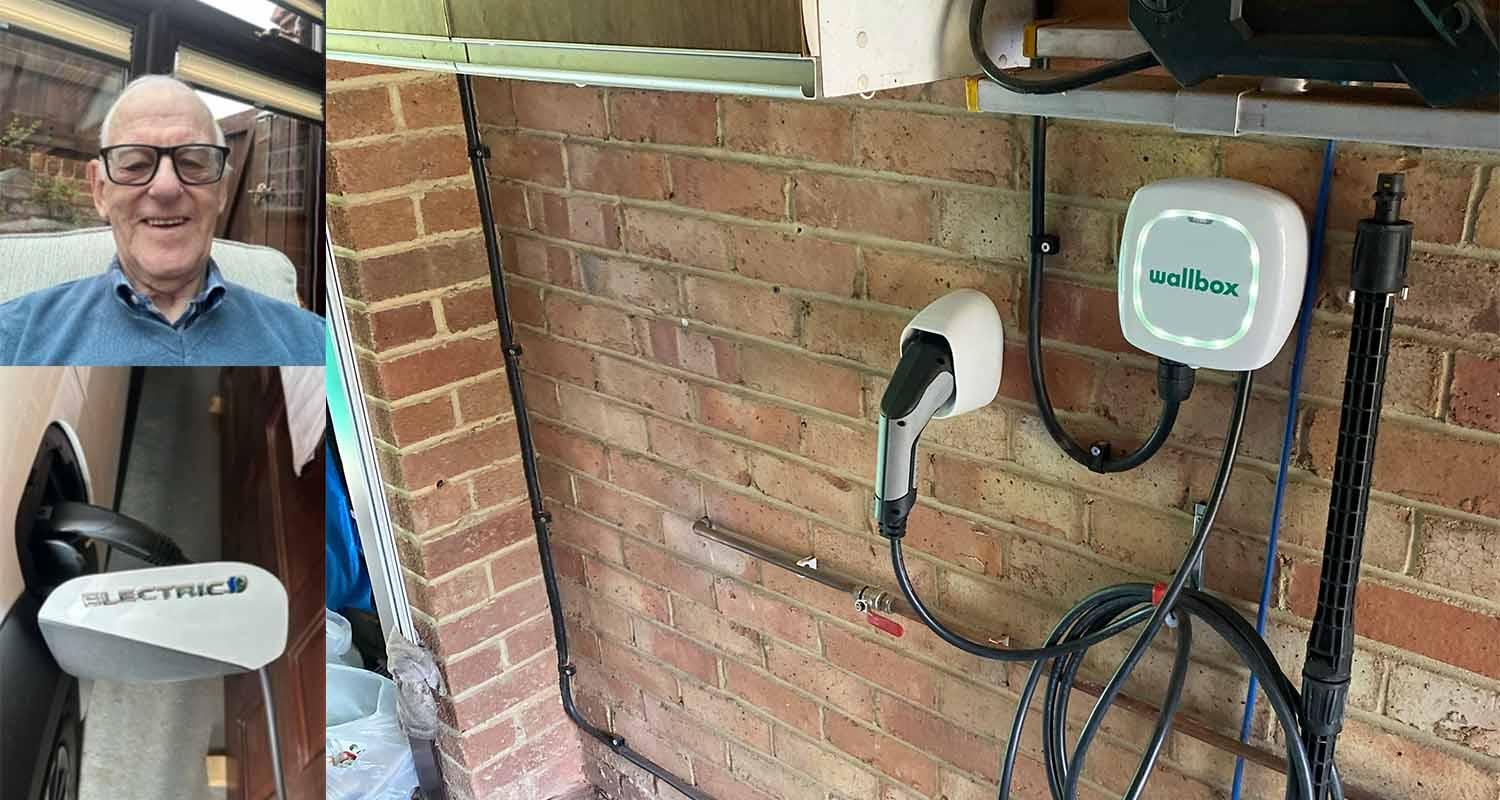 Long-time Toyota fan, Ray Taylor, got a home charger installed so that he could save money on his car charging costs.
Head to our customer stories page to see more great stories like this one!
What made you choose the Toyota BZ4X?

I'm actually on my second plug-in car. I had a Toyota RAV-4 Plug-in Hybrid previously, but due to the UK government's taxation changes, I got rid of that and ordered this new bZ4X.
I ordered it in April 2021 and it was supposed to arrive in June last year, but it was eventually delivered in November.
Now I've finally got it, it's brilliant. I've had Toyotas for years now.
What made you decide to get a home EV charge point installed?

I wanted to charge the EV myself at home overnight at the lowest energy prices possible.
Did you find the world of EV charging at home confusing initially?

Honestly not really. It's always been easy, I just plug in when I need to charge and then away I go.
How did you find Smart Home Charge?

I searched online for several companies.
Smart Home Charge was the most professional after going through the quoting process with the different companies.
What made Smart Home Charge stand out from other installers? i.e. why did you choose us?

They're on the ball. Everything is clearly explained.
Other companies were giving me a lot of "maybe, maybe not" on what I was asking for.
Smart Home Charge was very clear from day one.
How was your experience when browsing our website?

I did a lot of comparisons on the website and read charger reviews which helped me to narrow down what I wanted to go for.
How did you get on with the online site survey? Did you find it easy to follow?

Being 86 I'm not really that au fait with online things, but once I got going it was fine.
I did a video from the point where my power was and where I wanted the cable to run into the garage.
I got a price on that and we went from there.
How would you rate your installers and the work they did?

It was first class. The installation team was a senior chap and an apprentice.
They came on the dot and we had lengthy discussions about the best way to go about things.
They got on with the job and it was all tidy at the end. You wouldn't have even known they were there.

Did the installer go the extra mile? For example, did they show you how to use the charge point's app?

The installation team got everything all set up and explained everything clearly.
What would you say to someone who is looking to buy a home EV charging point and is considering Smart Home Charge?

I'd definitely recommend Smart Home Charge, they are brilliant!