Best winter Airbnb stays with EV charging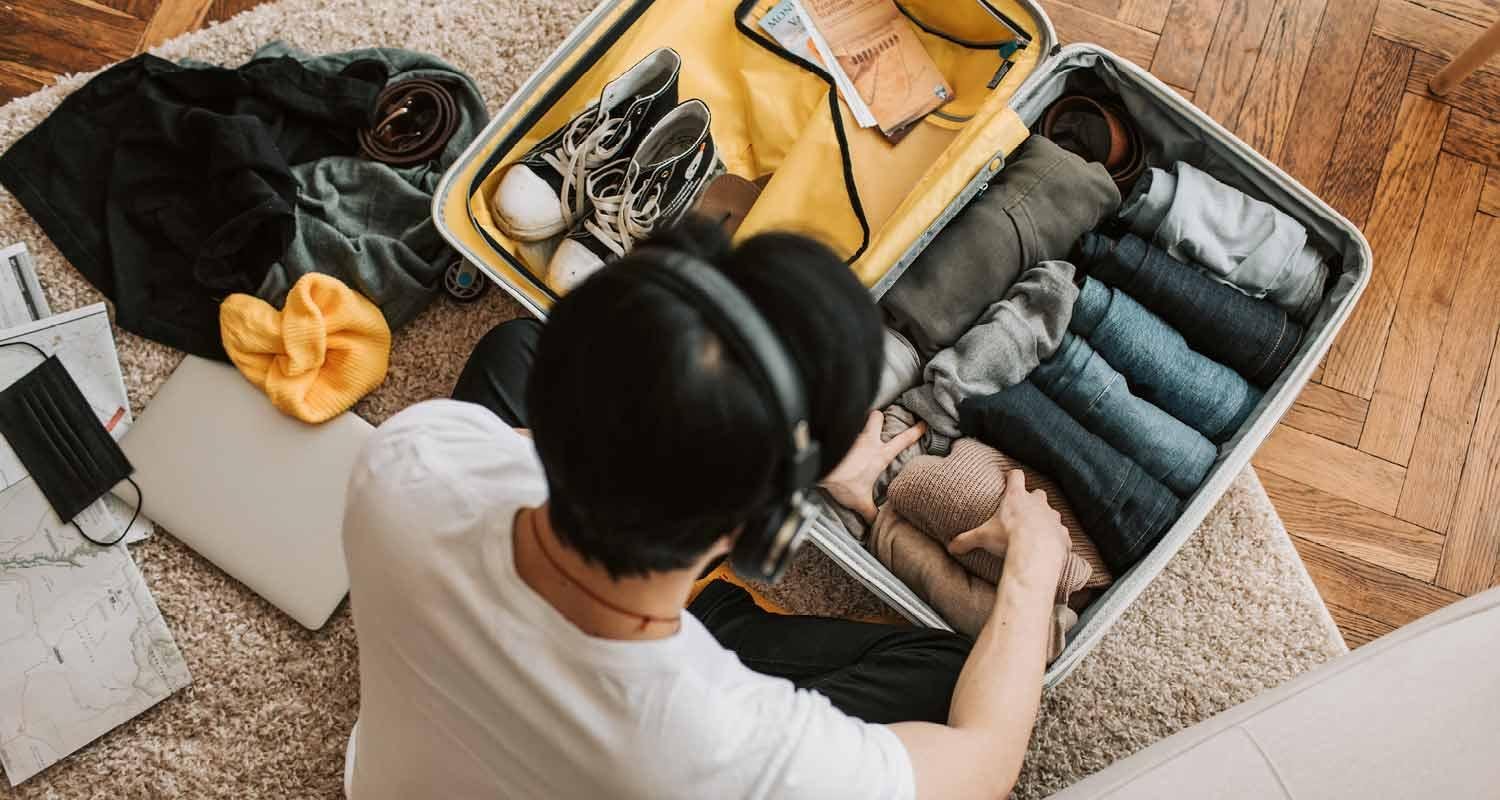 Looking to spice up your winter holiday plans but want to take your electric vehicle? We've come up with some excellent winter retreat ideas with EV charging, to make your winter holidays perfect for your electric car.
What better way to take in some winter wildlife than to relax, explore and enjoy a winter break safe in the knowledge an EV charging point is provided at your holiday property? Whether you're looking for holiday cottages or hotels, you'll find an EV charge point at more places than you first thought, allowing you, your family and friends to simply settle into a winter break full of fun.
Our top picks for the top AirBnbs with EV charging

Airbnb now has the option to filter holiday lets with EV charging. The option can be found under the amenities section in the filter options.
With this in mind, we've come up with some unique stays in popular winter retreat locations.
GeoDome on the edge of the Lake District

Located in the heart of the Lake District, this GeoDome is situated just 10 miles from Lake Windemere and offers an absolutely stunning open view of a large private woodland garden. Inside the dome, you get access to one double bed, an electric heater, coffee-making facilities and a microwave.
Not far from the Geodome is the countryside town of Kendal, which has an array of activities to do such as walking around the historic house and gardens of Levens Hall. In the town centre, there's Kendal Indoor Market, which sells an array of items. After you've finished shopping and seeing what Kendal has to offer, why not sit back with a pint at the Hawkshead Brewery?
Allocated parking with an EV charging point is available. If you require a rapid charge, Booths in Kendal offers four InstaVolt chargers. Kendal County Hall Car park also has a GeniePoint rapid charger if all of the InstaVolt ones are in use.
Magical Welsh Woodland yurt

If you really want to get close to winter wildlife, this Woodland Yurt in Barmouth offers a bohemian-style glamping tent set in its own private woodland just outside of Snowdonia national park and near the Afon Mawddach river.
Step inside the yurt and you'll find both a double and single bed with an indoor wood-burning stove to help keep the room toasty on those frosty winter nights. There's also a private bathroom with a shower for those who don't want to get too close to nature. Outside the yurt can be found a campfire site with an overhanging bbq.
If campfire cooking isn't your cup of tea, there's also a gas stove and kitchen sink. Of course, if you prefer to eat out, Barmouth is an eight-minute drive away where you can find excellent restaurants such as Bistro Bermo and The Bay Restaurant where you can get a taste of the local cuisine.
Private off-road parking is available at the Yurt with an EV charging point. Please keep in mind that as of writing this, the area is a dead zone when it comes to public charging, so we advise that you leave with plenty of charge in your car after your stay.
Cliff-edge luxury apartment in Cornwall with stunning sea views

Is glamping not your thing? No problem! This two-bedroom apartment is just a few steps away from Tolcarne beach, near the centre of Newquay and offers a panoramic view of the Atlantic Ocean from the large balcony. Inside the apartment, you get two bedrooms both with king-sized beds in them. The kitchen is open-planned with plenty of appliances and utensils for cooking your own meals.
If you prefer to eat out, nearby there's the popular Maharajah's Indian restaurant for curry lovers out there. Just five minutes across the road from Maharajah's there's also Rebellion Roast House where you can indulge in beautifully roasted meats and wash it all down with a cocktail made from Cornwall's authentic moonshine.
Charging-wise, the apartment has underground parking with a pay-as-you-go destination charging point. There's also a 50kWh rapid charging point in Albany Road Car Park for those who need a quick charge before departing.
Guide to charging for free
Find out how you can find free to use charging points in our guide to free charging
Treehouse in West Yorkshire
If your dream winter break involves getting among birdlife then this treehouse has plenty to offer. Overhanging a privately owned section of the Colden River, this heated tree cabin offers a cosy double bed along with a kitchenette and a bathroom area located separately nearby (Although, we must warn you that the shower is alfresco).
Make your way through the gorgeous landscapes of West Yorkshire until you reach the beautiful countryside town of Hebden Bridge. Here you can explore the gorgeous old English architecture, kick back and watch a film at the Hebden Bridge Picture House or rock out to live music at the Trades Club.
Parking on the premise is free and offers EV charging which we advise you use as alternatives are scarce in Hebden Bridge. If you do need an alternative however, the Market place carpark located in the centre of Hebden bridge does have a Genie Point rapid charging point.
Luxury self-contained private studio in Scotland

With the beautiful mountains of Ben Damph and Ben Shieldaig to look at, this private studio isn't so much a holiday home as an easel for Scotland's great scenery. Inside the Scandinavian-inspired cabin, you get a bedroom with a king-sized bed, a full kitchen and an indoor log burning fireplace to keep the place cosy and warm.
Nearby to the cabin sits Shieldaig Outdoor Adventures, which offers a generous number of activities such as mountain walks, Kayak/canoeing and archery. After your adventures, there's a good chance you'll be hungry. For Seafood lovers, there's Loch Torridon Smokehouse, where you can purchase fresh smoked salmon caught straight out of the Loch Shieldaig.
If you prefer to have your seafood cooked for you, Shieldaig Bar and Coastal Kitchen offers plenty of scrumptious dishes for you to tantalise your tastebuds with. And don't worry, Shieldaig Bar and Coastal Kitchen also have a reasonable selection of non-seafood menu items too.
An EV charger is included with the cost of the stay, which we highly recommend using during your stay as the nearest public charge point is six miles away in Torridon.
Holiday parks with EV charging

Looking for a winter break in the trees and countryside, but still in need of a charging point? Holiday parks such as Center Parcs and Bluestone Wales offer holiday cottages with an electric vehicle charging point capability, though it is worth double-checking before booking.
Center Parcs

Center Parcs has committed to transitioning to low-carbon energy sources and has switched its technical services vans to electric power. The restaurant delivery services are now provided by electric golf carts, and also offer electric mobility fun via skateboards and more.
Center Parcs has partnered with Pod Point to provide charge points of the Type 2 variety at its UK sites. Center Parcs advises booking an overnight charging point in advance, which will reserve it for the first three or four nights of your winter break. Electric car charging points can only be booked on a Monday or a Friday – if you are staying for seven nights and need the space for the duration of your break, you will need to book for your arrival day and again for the date that is mid-break.
Center Parcs cannot confirm the same space, so you will need to move your vehicle to the allocated space. The charging point will only work overnight, and you'll be able to check the charging status of your car via the Pod Point App. Center Parcs typically offers three charging group sites.
Center Parcs Sherwood Forest (Nottinghamshire) offers two charging points with two connections each, while Whinfell Forest (Cumbria) offers four single-connection charging points. Elveden Forest (Norfolk) offers two dual-connection charge points, while Woburn Forest (Bedfordshire) offers five charge points and seven connections. All charge points cost 17p/kWh and are Type 2 connectors with 7KW speeds.
Bluestone Wales

Bluestone Wales offers three chargers for electric vehicles – two are for Type 2 connectors which are suitable for electric cars from BMW, Volkswagen, Volvo, Mercedes-Benz, Porsche, Hyundai, Audi and some Renaults. One charge point is reserved for Tesla owners. All three chargers have an 11kW rating. If your electric car uses a Type 1 connection, you'll be able to charge via a connection at the Arrivals building. All charge points are free to use.
Compare rapid charging costs
Compare the charging costs of the UK's most popular rapid charging networks using our rapid charging cost comparison tool,
Ribby Hall Villages

Ribby Hall (Lancashire) offers one charging point with two Type 2 connectors at 7kW. Operated by the Pod Point app, it costs £1 per hour for four hours, and then it's free to use.
What hotel chains offer Electric vehicle charging?

Not everyone dreams of winter breaks with a holiday cottage, so if you're planning your next escape with a weekend of pampering in a hotel in mind, we've taken a look at what the major hotel chains are offering EV drivers access to this winter.
Hilton Hotel

Hilton offers EV charging points at 32 sites across the UK, including Aberdeen, Ashford, Blackburn, Borehamwood, Bristol, Cambridge, Cheltenham, Cobham, Colnbrook, Conway, Dunblane, Edinburgh, Exeter, Glasgow, Harrogate, Lincoln, London, Hounslow, Manchester, Newcastle upon Tyne, Sheffield, Stockton-on-Tees, Templepatrick, Thame and York. Admittedly, not all of these are great for winter breaks that involve getting back to nature, but most are on the doorstep of the rural countryside.
Best Western

Best Western currently offers 61 charging points at its hotels across the UK. While most of the charging points have a charge attached, the Inverness Palace Hotel & Spa offers free charging for your electric vehicle. Best Western also provides charging points in rural areas, not just city centre locations.
Premier Inn

Premier Inn has teamed up with GeniePoint to provide electric car charging points at 40 sites across the year. More than 1000 50kW rapid chargers will be installed at its hotels, with 600 promised at 300 hotels across the UK.
Holiday Inn

Holiday Inn currently offers 84 places where you can find a charging point. Due to the many different brands under the Holiday Inn umbrella, it's probably best to search via Zap-Map to see whether there is an EV charging point available for winter breaks.
The rest?

According to Zap-Map, Marriott has just six places where you can find a charge point, while both Travelodge and Radisson Blu offer just seven charging point opportunities for guests. You can expect rising demand from eco-conscious guests to see more of an emphasis on getting an EV charging point installed put to the fore by the various hotel chains.