Four ways to keep your EV charging green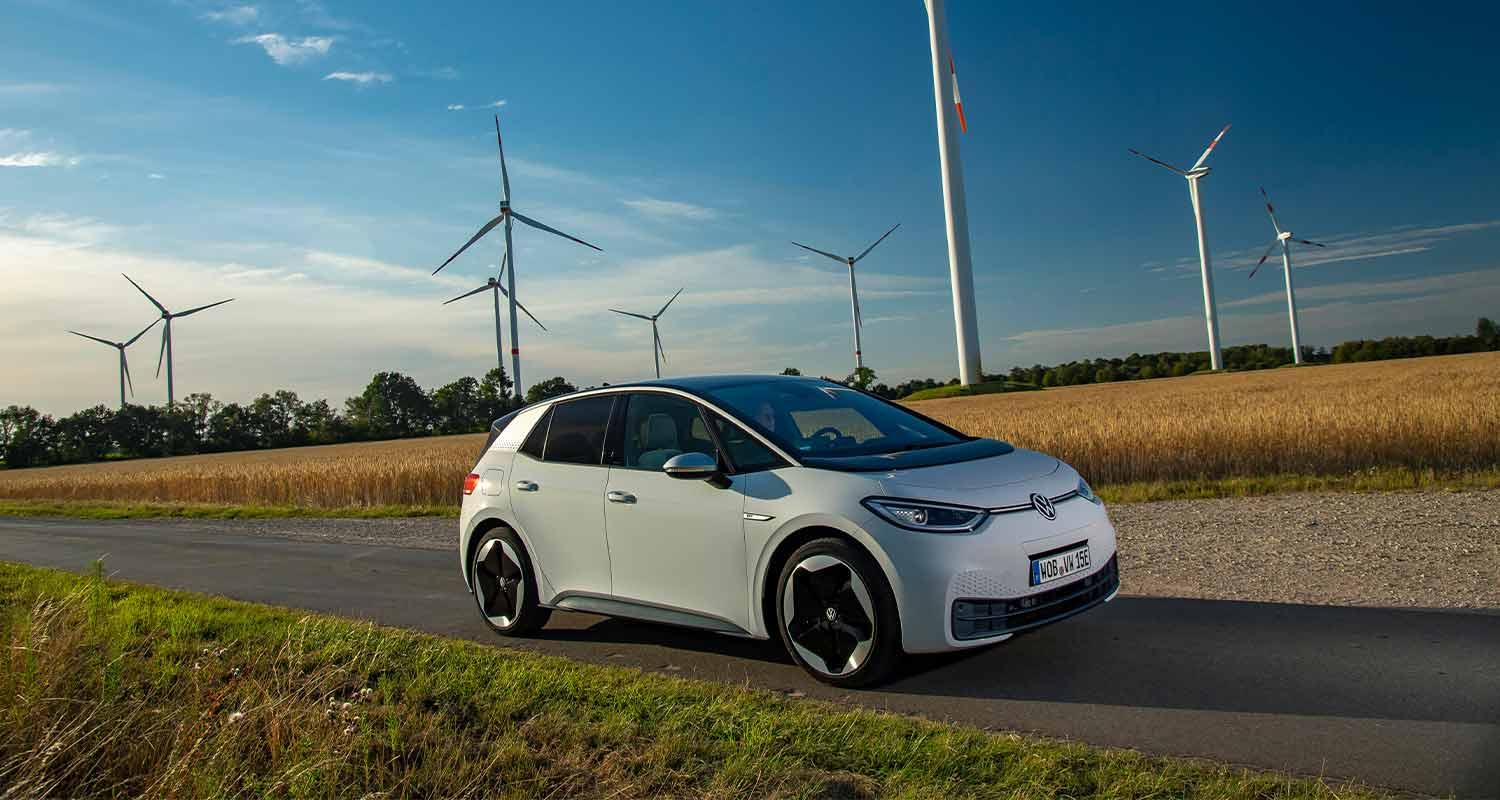 Switching to an electric vehicle is a great way to help the environment and improve air quality. That said, there are ways you can help shrink your carbon footprint even further as an EV owner.
This can range from installing a smart home charging point, using EV charging apps, and opting for an EV-focused energy tariff. We've compiled four ways you can keep your EV charging green, helping you minimise your carbon footprint and reducing your EV's demand on the grid.
Choosing The Right Smart Home Charger


Some Smart Home Chargers come with additional settings and features that allow for a more eco-friendly charging experience, and the Ohme Home Pro is a great example of this.
Like most of our chargers, the Home Pro comes with an app that offers a whole host of features designed to give you the best charging experience. Amongst the most unique is the 'Green charging' feature, which tracks how carbon-intensive the electricity going into the vehicle is at any given time. If you prefer, the Ohme can charge your vehicle when there is more renewable energy in the grid.
Another great feature of the Ohme Home pro is the Green Score, which shows you exactly how green your recent charge was, 1 leaf is the least green and 5 is the most green your charge can be. This is a great way for EV owners to visualise their carbon footprint and further understand the ecological outcomes of their charging sessions.
Get an Ohme Home Pro quote
Whether you need a full installation or just want to buy the charger on its own, order your Ohme Home Pro today.
Green EV Charging Apps

Green EV Charging apps are designed specifically to help electric vehicle owners charge more ecologically and optimally manage their charging sessions. Some will even reward drivers for charging green.
Here are a few of our favourites:
Equiwatt

The Equiwatt app incentivises EV drivers to save energy at peak times through an app-based rewards scheme. Smart charging with the Equiwatt app helps you earn rewards for charging your EV when energy is cheaper and greener.
There are currently two ways to enable smart charging with the Equiwatt app:
Equivents: This is when Equiwatt temporarily pauses your EVs charging for a small amount of time when electricity is more carbon-intensive and expensive or when the grid is under significant pressure. These events are called equivents. Every time your EV participates in an equivent, you will earn points according to the amount of peak energy saved.
Tariff-based charging: If you have a time-of-use energy tariff, you can add it to your Equiwatt account and the app will automatically manage your EV charging for you according to your tariff's peak and off-peak hours. You will be awarded points for every day your EV charges according to this schedule.
EV drivers can opt-in for one or both schedules to maximise your savings and earnings.
EV. Energy

EV. Energy helps you lower your carbon footprint and save money on your home energy bill by giving you data-backed insights into your home charging habits. It does this by automatically scheduling charges to when greener, cheaper energy is available, all the while keeping track of the cost, energy and carbon of your charging sessions.
On top of that, EV.energy also gives you reward points for completing Smart Charges of at least 10kWh each.
You can redeem these reward points in exchange for:
- 100% Zero-Carbon Charging with Carbon Credits
- Free Home & Rapid Charging*
- Amazon and Starbucks Gift Cards
EV.energy is great for leveraging the best charging times and helps you make the best use of the lowest-cost, greenest electricity available, making you more aware of your charging habits and the environment at the same time.
WhenToPlugIn
Another similar app to both of the above is WhenToPlugIn, which tells you the best times of day to plug in so you can make the most of the cleanest energy available. This is energy that is generated when a high proportion of renewable infrastructure is feeding the grid.
WhenToPlugIn allows users to monitor the generation types that make up your electricity supply, it shows how the electricity is being generated in real-time and notifies you about record low carbon intensity. This helps you make the most of your EV by avoiding times that bring peak strains on the grid when fossil energy is likely to kick-in, making you all the more eco-friendly in your charging habits.
EV Energy Tariffs

EV energy tariffs are specifically aimed at EV owners who use their home electricity to charge their car. Similar to economy seven tariffs, EV tariffs provide cheaper energy rates at certain times of the day, usually at night.
Most EV energy tariffs use 100% renewable energy, which means that the supplier matches the energy used by the customer with electricity from renewable sources. Opting for a tariff that features a renewable energy promise is the greenest way to drive when considering lifecycle emissions.
Compare EV energy tariffs
Save £100's on your home charging costs by switching to the right EV energy tariff
Plugging straight into renewables

This point is no doubt one of the most obvious ways to keep your EV charging green. Renewable energy is resources such as solar panels and wind turbines that convert sunlight and wind into electricity are some of the most eco-friendly ways to obtain electricity.
However, this one may be more harder and expensive to achieve but there are ways to make it possible. In fact, in Sheffield, there's a charging point where their charging points are connected straight to Solar Panels or wind turbines.