Sync EV Review
A small untethered EV charger with some great app features, which can be rough around the edges
Product overview
---
Design
4/5
The world's smallest EV charger
---
Build Quality
3/5
Overall very good, but some elements feel cheap
---
Reliability
3/5
On the whole this is a reliable EV charger, but some common issues have cropped up
---
App Features
4/5
Lots of features, both basic and advanced, but not always easy to use
---
User Experience
3/5
App prioritises function over form and could do with some tweaks to improve overall experience
---
Customer Service
3/5
Very willing, knowledgeable and friendly but responsiveness takes a hit during busy periods
---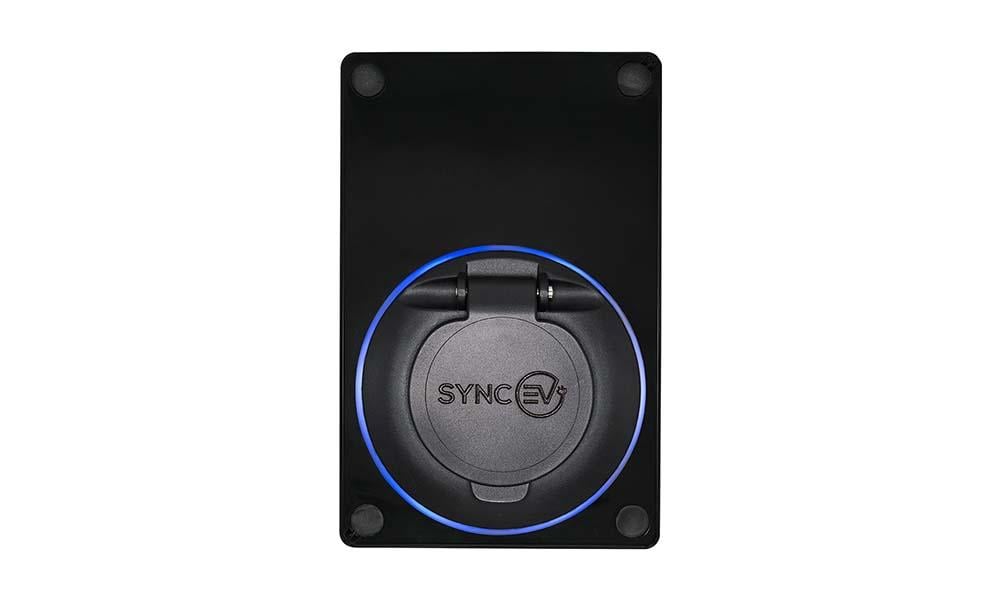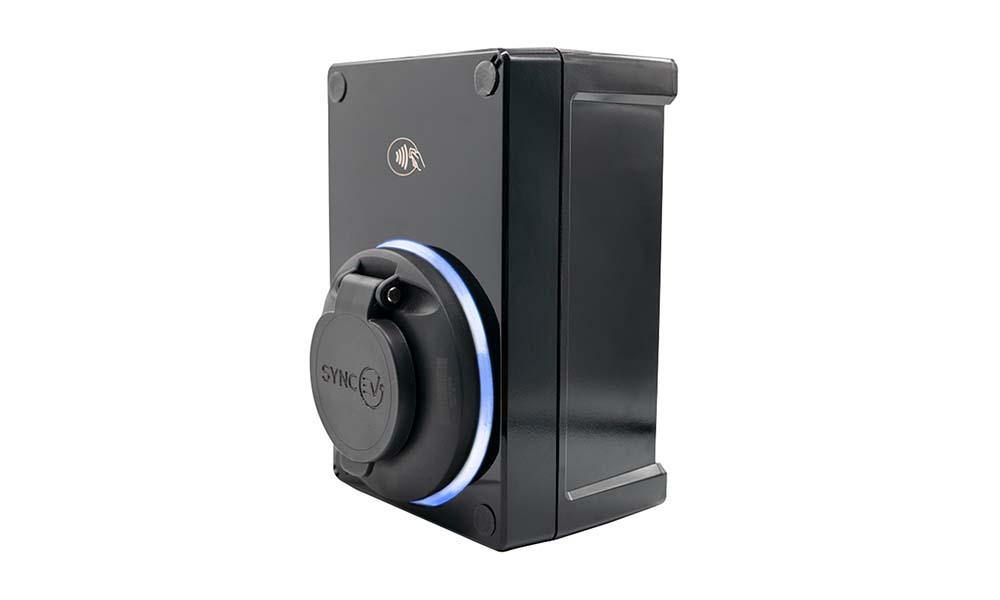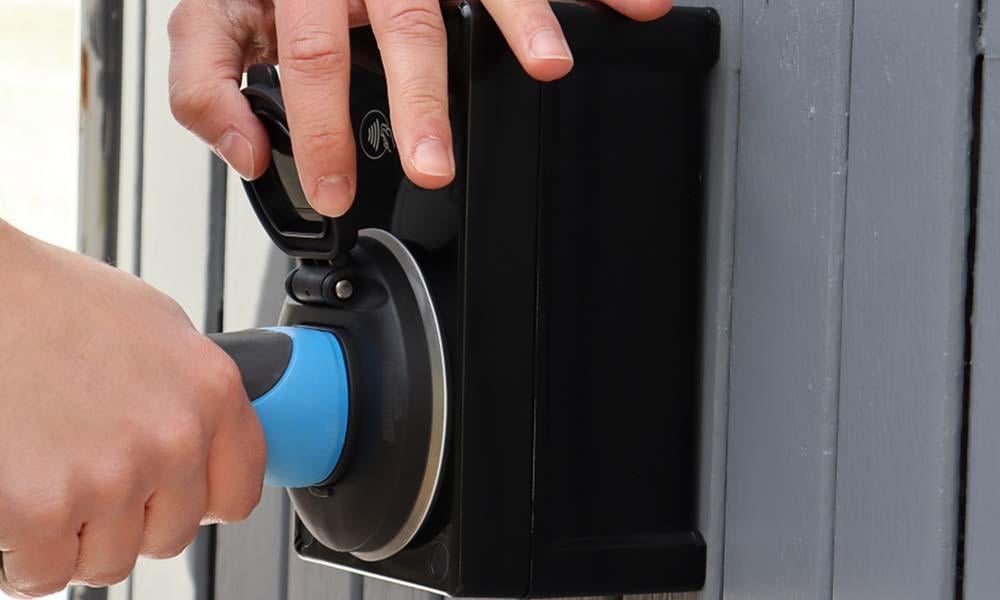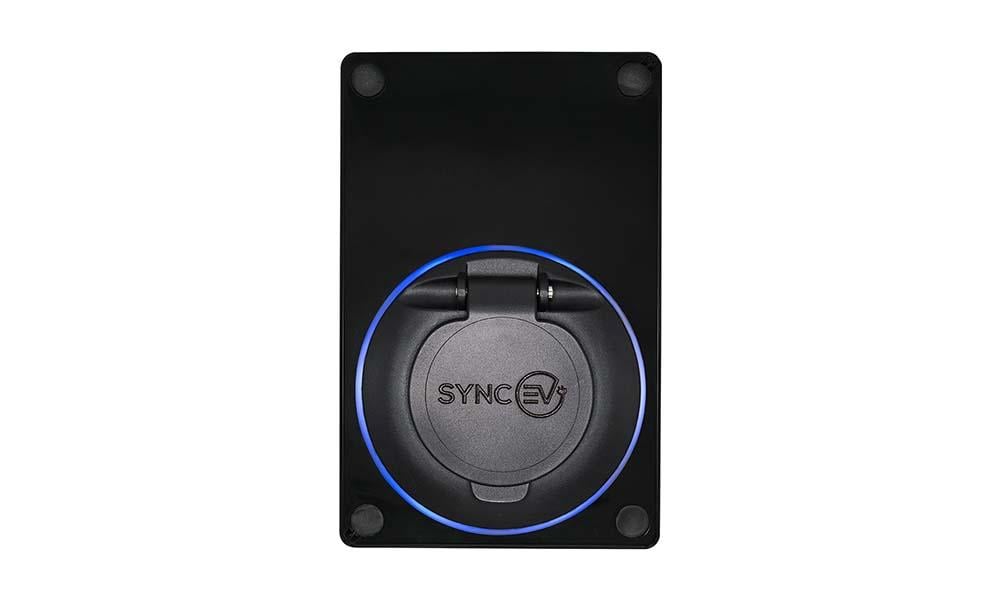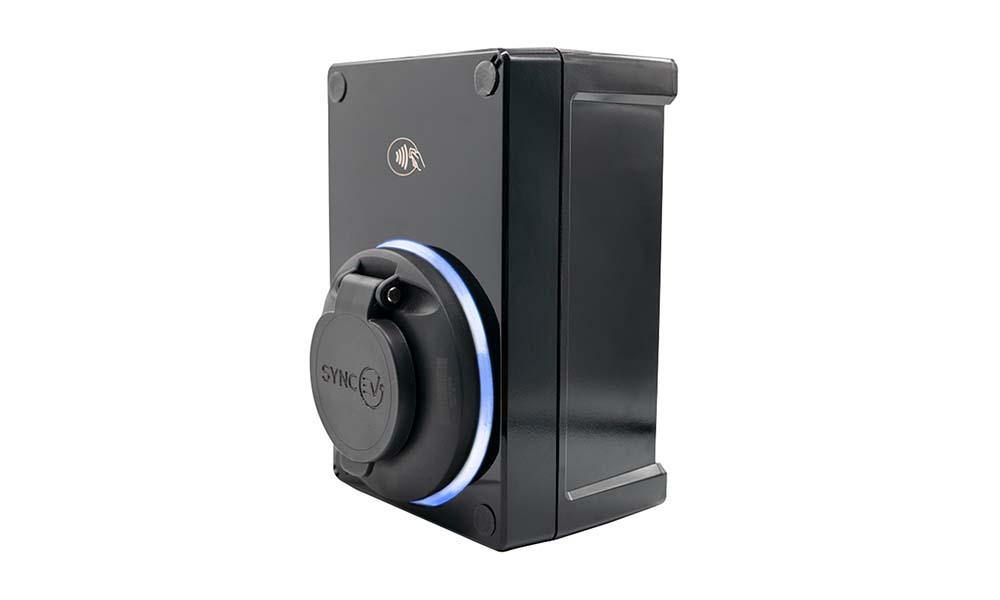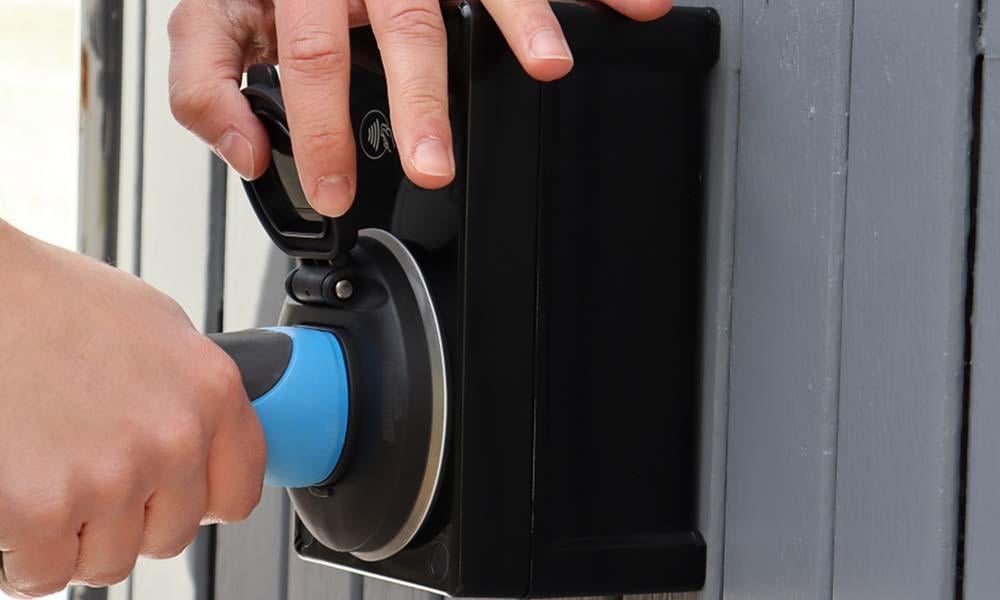 ---
The Sync EV is a relatively new kid on the block. A small home charge point that packs a punch with a wealth of features, but is it the right product for you? Read our Sync EV review to find out.
Review scores updated 29/10/2021
The Sync EV claims to be the world's smallest electric vehicle charger, but is this ambition matched by material quality and an easy-to-use app? Read on to find out or watch our video review:
The Lowdown
The Sync EV is one of, if not the, smallest home charge point on the market.
It's an untethered unit which means there is no cable attached. I personally like the cleaner look an untethered charger offers, but many understandably find a tethered charger like the Wallbox Pulsar Plus or Ohme Home Pro more convenient because the built-in cable is always ready for you.
To make the most of the Sync EV's features, you will need to pair it with the accompanying app both of which require WiFi to operate so you'll need to make sure you have a strong connection where you want the charger locating.
In terms of price, this is a mid-range product.
The Sync EV starts from £962 with installation – obviously that is assuming you meet the Government requirements for the grant, which you can check right here.
No bargain basement prices to be found here then, but if you want a decent smart EV charger with installation these days then you are going to be looking at £500 upwards anyway.
The Design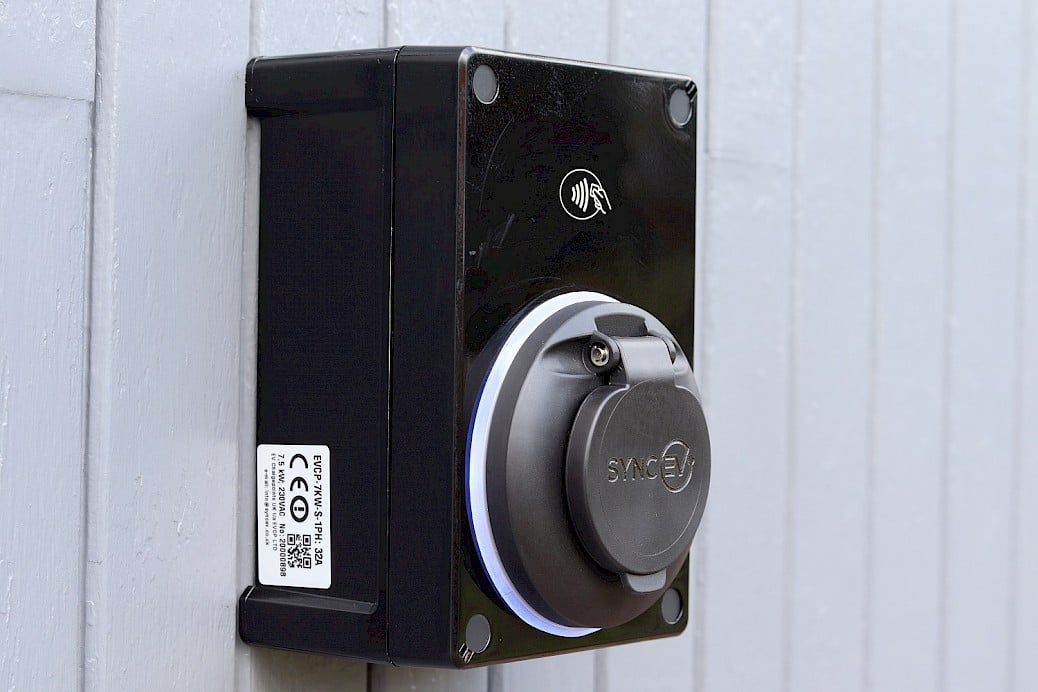 Sync EV claims this is the smallest home charger in the world. It's not hard to see why as it only measures 187mm high by 112mm wide and 90mm deep.
Compare that to something like the Andersen A2 or even the Wallbox Pulsar Plus when you add in the overall footprint of the cable loop and you get a real sense of how small it is. In fact, why not use our handy charger comparison tool to compare sizes side by side.
There's a useful LED light ring which displays the charging status, such as powered on, ready to charge or charging. Useful to see that it's working at a glance, but you can turn the brightness down in the app if you find the neon colours a bit boy racer-ish.
Overall, it's a pretty unfussy design. The gloss black finish gives it a smart appearance, although this will attract fingerprints, or you can opt for the white finish.
The Build
The build quality is what you'd expect at this price point. Well put together, but still almost entirely plastic – you're not going to get high-end materials like you would on an Andersen A2, which is over double the price.
There's good resistance on the socket cover and it feels durable, which is good because you're going to be using that rather a lot.
The Sync EV also includes PEN fault detection, which basically means you don't need to have an earth rod installed at your property or a Matt:E device which can be expensive. So, the Sync EV helps keep installation costs down and avoids the need for a great big copper rod to be driven into the ground at your home. Win win!
The App
The Sync EV app has what you'd expect from the modern EV charger. You can set up a charging schedule with a start and stop time. This is handy if you have cheaper electricity prices overnight, for example. Simply set the start and stop to coincide with the off-peak time.
You can also go one step further and set a target charge. For example, you may want 25kWh adding to your vehicle by 7am. With this setting, the Sync EV will prioritise meeting the target you have set. It will try to do as much charging within your off-peak window if you have one, but the target charge takes precedent so it will also charge outside this time to ensure this is met.
Or you can strip away all these features and set the Sync EV to "Basic" mode. In this setting, your car will start charging as soon as you plug it in and only stops when the battery is full or if you manually tell the Sync EV to stop.
In its current form, the Sync EV app isn't the nicest to look at nor is it the easiest to get around but an update in 2021 made some welcome improvements to navigation.
The User Experience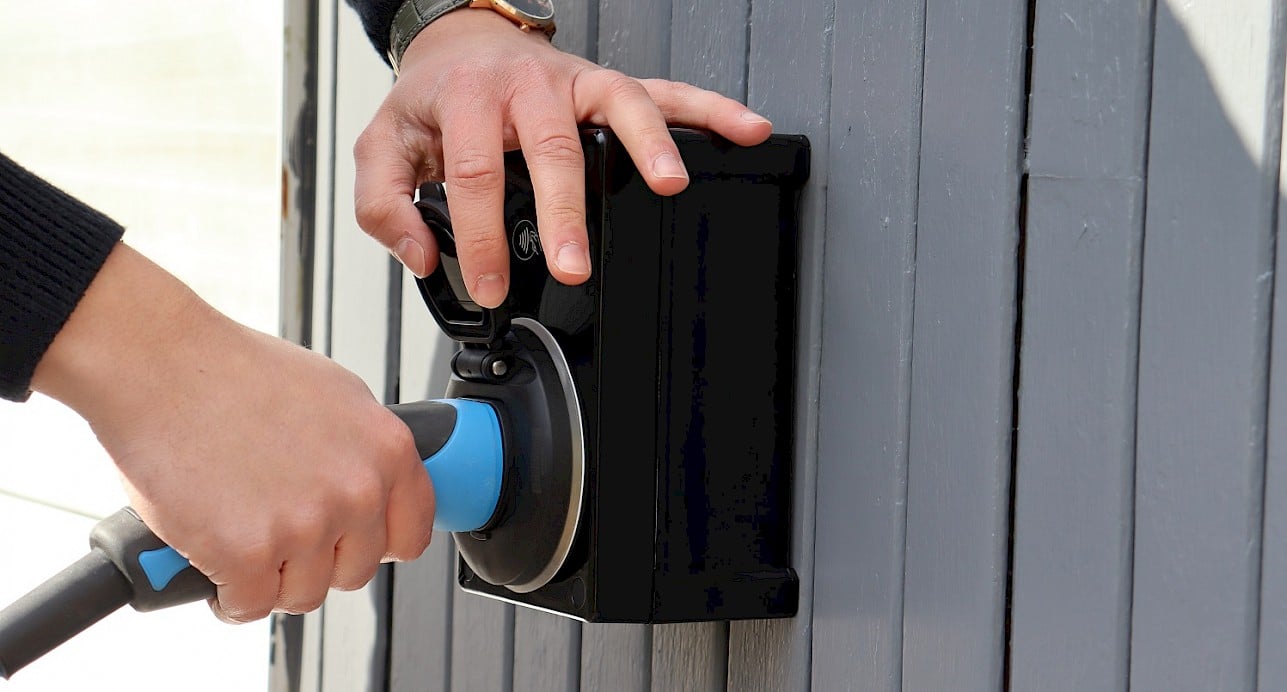 I've really enjoyed testing the Sync EV. The whole experience has been a painless one. It was easy to set up and while the app has been a little fiddly, it didn't take that long to get my head around it.
Sync EV also offers incredibly good customer service. Any questions I had were answered quickly and the knowledge of their customer support team was excellent.
This is something our own customer service team see for themselves and we know our customers have experienced too. As much as I'd like to think so, I wasn't getting any special treatment which bodes well for "real" customers.
Should You Buy It?
I can heartily recommend the Sync EV. Unless you are really set on having a tethered charge point, then the Sync EV does the basics and more.
It's unobtrusive, reliable and has the smart app features most people would need. And if you don't want to faff around with scheduling and so on (although it's pretty easy to set up) then you can just use the "Plug and Charge" option and keep things dead simple.
The Sync EV offers really good value in a bitesize package. For a small budget increase you might consider the Easee One, which offers untethered and tethered charging in one device.
If you really want a tethered charge point, then your main options in this price bracket are the Ohme Home, Ohme Home Pro or Wallbox Pulsar Plus.
EASEE ONE REVIEW
The Easee One is a great alternative to the Sync EV. If you're unsure between the two, check out our
Easee One review
.