Weekly News Round-up 30.03.2023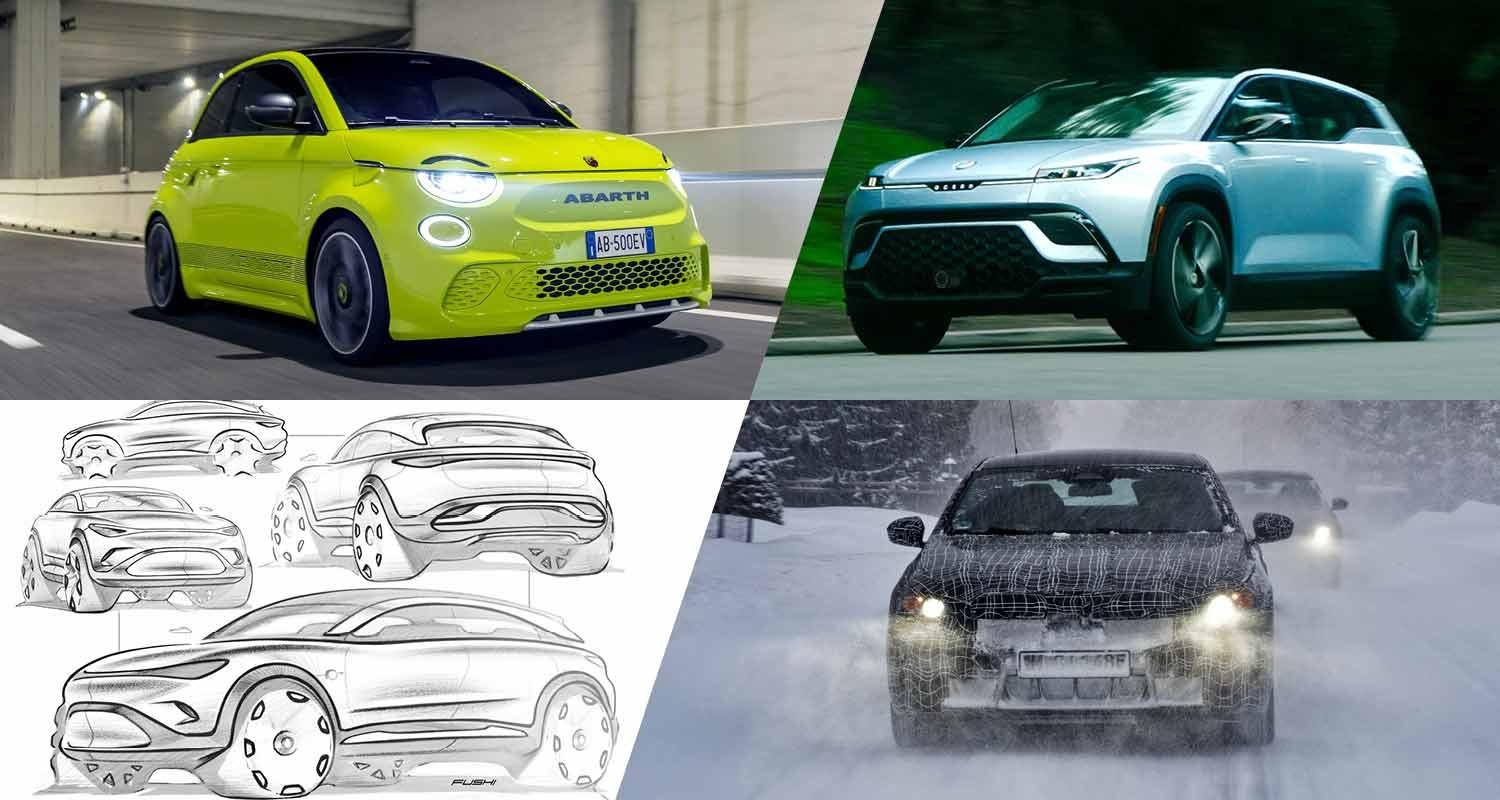 Following production approval, Volta Trucks gets financing to support the roll-out of their first vehicles and Helixx launch their first commercial EVs.
Electrified Abarth to make UK debut

The Abarth 500e Scorpionissima is to make its UK debut at Salon Privé London on 20-22 April.
The Scorpionissima offers 0-62mph in seven seconds and can fast charge to 80 per cent in 35 minutes.
Salon Privé London takes place at Royal Hospital Chelsea, and there may be the opportunity to hear the Abarth Sound Generator experience the car has to offer.
Find the perfect charger to go with your vehicle
Find your car on our vehicle pages and get charger reccomendations as well as other valuble information such as charging costs on different energy tariffs.
Most UK drivers would buy EV if it powered their home

Research from EV charging firm Indra has shown that nearly 50 per cent of UK drivers would buy an electric car if they could use it to power their home.
The survey of more than 2000 people revealed that despite almost half (47 per cent) worrying about the environmental impact of driving a petrol or diesel vehicle, costs remain the largest barrier to purchasing an EV, with only 30 per cent of respondents likely to buy an electric car in the next 12 months.
50 per cent cited price as the biggest barrier, although less than a third (30 per cent) said they were concerned with the lack of public charging points.
The research also found that more than 59 per cent overestimated the cost of EV charging, with some believing it could amount to £150-£200 for a single charge.
Volta Trucks achieves financing

The European Investment Bank (EIB) has provided €40 million venture debt financing for Volta Trucks, supporting the roll out of the company's first model as a Service (TaaS) infrastructure over the period 2023-2026.
The project is in line with the European Commission's comprehensive framework of policies to reduce greenhouse gas emissions, including the Sustainable and Smart Mobility Strategy (December 2020) and the EU Green Deal (November 2021).
Additionally, the project contributes to the EIB's objective for Sustainable Transport and Climate Action and hence is in line with the Bank's lending objectives and Transport Lending Policy.
Helixx commercial EVs launch

A range of four new mini-commercial electric vehicles have been announced by UK firm Helixx.
Engineered in the UK and designed to be built virtually anywhere in the world in licensed Helixx Mobility Hubs, vehicles will be offered on a subscription basis for commercial users from $0.25 per hour.
These hubs can facilitate delivery of first models within 180 days, while the four variants cater for last-mile delivery, construction, Tuk-Tuk & ride-hailing fleets.
Fisker Ocean achieves a 440-mile range

The all-electric Fisker Ocean Extreme SUV has achieved a range of 440 miles or 707km, the longest range of any EV SUV in Europe.
Fisker expects European homologation to be achieved by late April, with the first European sales to occur soon after, initially via Vienna and Copenhagen.
Smart looks to the future

Say hello to the smart #3 – an EV sports utility coupe. Mercedes-Benz has renewed the brand as an EV provider and is due to launch the #1 in Europe this summer. The official unveiling of the #3 will occur in April.
Lamborghini launches Revuelto

Lamborghini has unveiled the replacement for the Aventador – and it's a plug-in hybrid. It's a naturally aspirated V12 attached to three electric motors, powered by a 4500w/kg battery pack.
This all adds up to 1015bhp, 0-62mph (0-100km/h) in 2.5 seconds, 0-124mph (0-200km/h) in less than seven seconds and a top speed in advance of 217mph (350km/h).
It also has an all-electric city mode. However, you won't be travelling for very long with no tailpipe emissions as the all-electric range of this plug-in hypercar is about 8 miles.
Osprey Charging announces new sites

Osprey Charging has announced a number of new charging sites.
The first is the Camden Arms hotel and restaurant in Pembury, Tunbridge Wells has two high-powered EV chargers that will add up to 100 miles of range with around 35 minutes of charge, depending on the vehicle and its battery.
Loddon Vale Shopping Centre in Woodley, Reading has also received three high-powered EV chargers.
Get £5 free public charging on us
Sign up to electroverse below and get £5 free charging on some of the UK's biggest public charging networks.
BMW chills out with i5

BMW reveals more details of the forthcoming i5's testing regimen.
It's the first fully electric BMW 5 Series, and was first tested with a 1850-mile journey from Munich to the BMW test centre at Arjeplog, in Sweden.
It's the beginning of a year's worth of cold-weather testing at other BMW Group test facilities and in everyday driving in and around Munich as well as in the vicinity of BMW Group Plant Dingolfing.
It's now heading back to Arjeplog for further testing on frozen lakes to further develop its traction and torque systems.