Weekly News Round-up 25.11.2022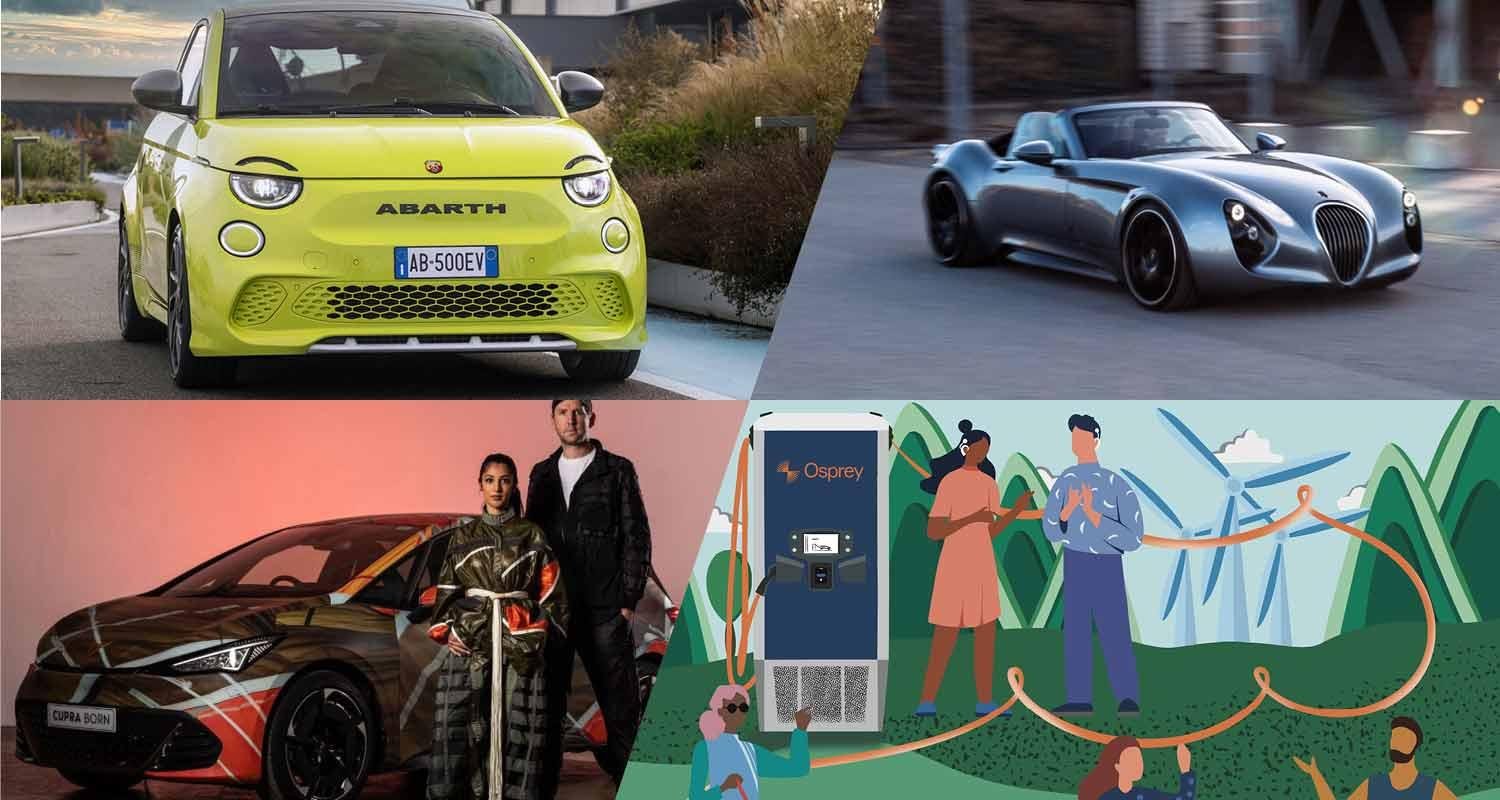 Government announces that from 2025, electric vehicles will pay a road tax and Volvo joins the Acceleration to Zero Coalition.
Sign up to our newsletter to get all of our latest news and updates delivered straight to your inbox every other week.
GenieFlex rolls out new pricing tariff

The GeniePoint network has launched a new GenieFlex system, essentially a form of varied pricing where the price paid for each charge session changes depending on what time of day you start your charge. "We've classified 'peak' as between the hours of 08:00 and 19:59 and 'off-peak' as between 20:00 and 07:59," GeniePoint says.
"Essentially this means if you start your charge at or after 8pm or before 8am, you will be able to continue to charge at 57p per kWh. If you choose to charge at or after 8am or before 8pm, you will pay 75p per kWh. GenieFlex will apply for both registered drivers and those charging via guest/contactless payment."
GeniePoint Network Guide
For more information on who Geniepoint is and how to use their charge points be sure to check out our GeniePoint network guide.
char.gy launches
'

Night Saver

'

tariff

Char.gy has launched a Night Save tariff that allows EV drivers without a domestic charge point to charge their vehicle at a more cost-effective part of the day. From midnight until 7 am, the cost per charge is 29p/kWh. Charging from 7 am until midnight is 65pkWh.
Abarth 500e bursts into life

This is the replacement for the ever-popular Abarth 595/695, which is still hugely popular more than a decade after launch. It's equipped with a powerful 42kWh battery coupled with an e-motor, that delivers 113.7kW/155PS, enough for a seven-second 0-62mph time. Three exclusive driving modes are available, which focus on performance – Turismo, Scorpion Street and Scorpion Track. It's also fitted with an 85kW fast charging system that can reach 80 per cent of range in 35 minutes.
Electric cars to pay VED

Unless you've been under a rock, you'll have probably heard about the UK Government's Autumn Statement, which revealed that from 1 April 2025, all electric car owners will be required to pay the standard rate of road tax VED, which is currently £165 per year. EV drivers who own a car with a list price of £40,000 or more will also pay the £355 premium car tax rate, which will take their yearly VED rate to £520.
The new electric car road tax rate will apply to cars first registered on 1 April 2017, which means it'll be backdated to include millions of used EVs in the UK.
Volvo joins Acceleration to Zero Coalition

Volvo has become a founding member of the Accelerating to Zero Coalition, which was launched at the UN Climate Change Conference (COP27) in Sharm El Sheikh, Egypt. According to Volvo: "The Accelerating to Zero Coalition consists of a broad group of stakeholders committed to facilitating and increasing the pace of the transition to zero-emission mobility.
It builds on last year's Glasgow Declaration on Zero Emission Vehicles at COP26. Signatories committed to working towards making 100 per cent of global car and van sales free of tailpipe emissions by 2040, and no later than 2035 in leading markets (Europe, China, Japan and the US)."
Volvo says that the formation of the Coalition addresses the need for an international platform for global zero-tailpipe-emission vehicle leadership, adding: "Through close collaboration, it aims to help create the right conditions to boost zero-tailpipe-emission cars and vans, including through the electrification of corporate fleets and the development of a comprehensive charging infrastructure."
Wiesmann Thunderball details rolled out

Wiesmann has revealed more technical insights into Project Thunderball, its two-seater, rear-wheel drive sports car. Its twin electric rear-mid mounted motors deliver 68-hp to the rear wheels, alongside 1100Nm of torque. It'll hit 62mph in 2.9 seconds, and weighs a relatively trim 1700kh.
The 92kWh battery has a range of 310 miles; the 800v architecture provides 300kW ultra-rapid charging capabilities, and it offers what Wiesmann describes as a unique "Intelligent Regenerative Braking System". The firm says: "With five setting levels available, the steering wheel-mounted paddles allow instant adjustment of the car's regenerative braking power, much like the shifting of gears on an ICE car, so drivers are more involved.
As well as providing driving pleasure, the driver can change the twin electric motors' feel to give a powerful engine braking effect when going downhill or braking into corners, which recharges the battery to regain additional range, allowing optimum use and minimal waste of energy."
Ford Pro all-electric E-Tourneo Custom breaks cover

Say hello to the Ford Pro E-Tourneo Custom. Its all-electric powertrain delivers up to 230 miles of range and 125kW DC fast charging. It has a 74kWh useable battery with a 160kW electric motor, and there's an onboard 11kW AC three-phase charger that is capable of fully recharging the battery in less than eight hours, and a 15-80 per cent recharge takes around 41 minutes using a 125kW DC fast charger.
According to Ford Pro, using a 125kW DC fast charger will add almost 23 miles of range in five minutes. The powertrain has a maximum towing capacity of 2000kg, a 14-speaker B&O sound system featuring a subwoofer located in the rear compartment, a wireless charging pad and tri-zone electronic air temperature control. Up to eight seats are available over three rows of seating.
According to Ford: "The enhanced interior specification starts with a flexible new track-mounted seating system in the second and third rows, for maximum adaptability when arranging the cabin to provide optimum space for people and their belongings. The tracked seating enables customers to slide seats forward or back along notched tracks set into the rear cabin floor, or to lift seats out completely as required. The second-row seats can each be moved independently, while the third-row seats have a two-seat/one-seat split."
Automobili Pininfarina Battista batters performance figures

Automobili Pininfarina has revealed its record-breaking performance figures for its all-electric GT car, the Battista, clocked up at the Dubai Autodrome.
0-60mph was achieved in 1.79s, 0-100km/h done and dusted in 1.86s, 0-120mph was hit in 4.49s and 0-200 m/h was achieved in 4.79 seconds. It's also the fastest braking EV in the world, clobbering 100-0km/h in 31 metres. It has 1900hp and 2340Nm of torque, a top speed of 350km/h, a range of 476km and a €2.2m price tag.
Osprey marks disability month

To celebrate UK Disability History Month (November) and International Day of People with Disabilities (3rd December), Osprey Charging will be displaying All In Charge by illustrator Ella Murray across its EV chargers. It will be exhibited on 23 of Osprey's 75kW chargers in December at the following rapid charging locations: Bowen Square, Daventry; Golden Hind, Birmingham; The Squirrel, Ludlow; The Bear Inn, Street; Stourvale, Christchurch; The Wharf, Dartford; Burger King, Gloucester; The Crown, Bournemouth; Wardentree, Spalding; and Willows, Blackburn.
Compare rapid charging costs
Compare the charging costs of the UK's most popular rapid charging networks using our rapid charging cost comparison tool,
Cupra teams up with RÆBURN

To celebrate the first all-electric Cupra, the Born, it has teamed up with responsible fashion design studio RÆBURN, to create a series of designs that celebrate sustainability, style and performance. That translates to a bespoke wrap and a fully sustainable fashion piece using RÆBURN's signature parachute design. According to CUPRA, the wrap "draws on RÆBURN's iconic parachute, overlaid across bright shades of orange and brown in a geometric pattern, emphasising the electric car's sporty lines.
Creating the design, RÆBURN set about combining its colour-blocked construction style with natural textures and shades, bringing to life the CUPRA Born's challenger spirit, sportive energy and sustainable commitment - all in one design."