Weekly News Round-up 22.09.2022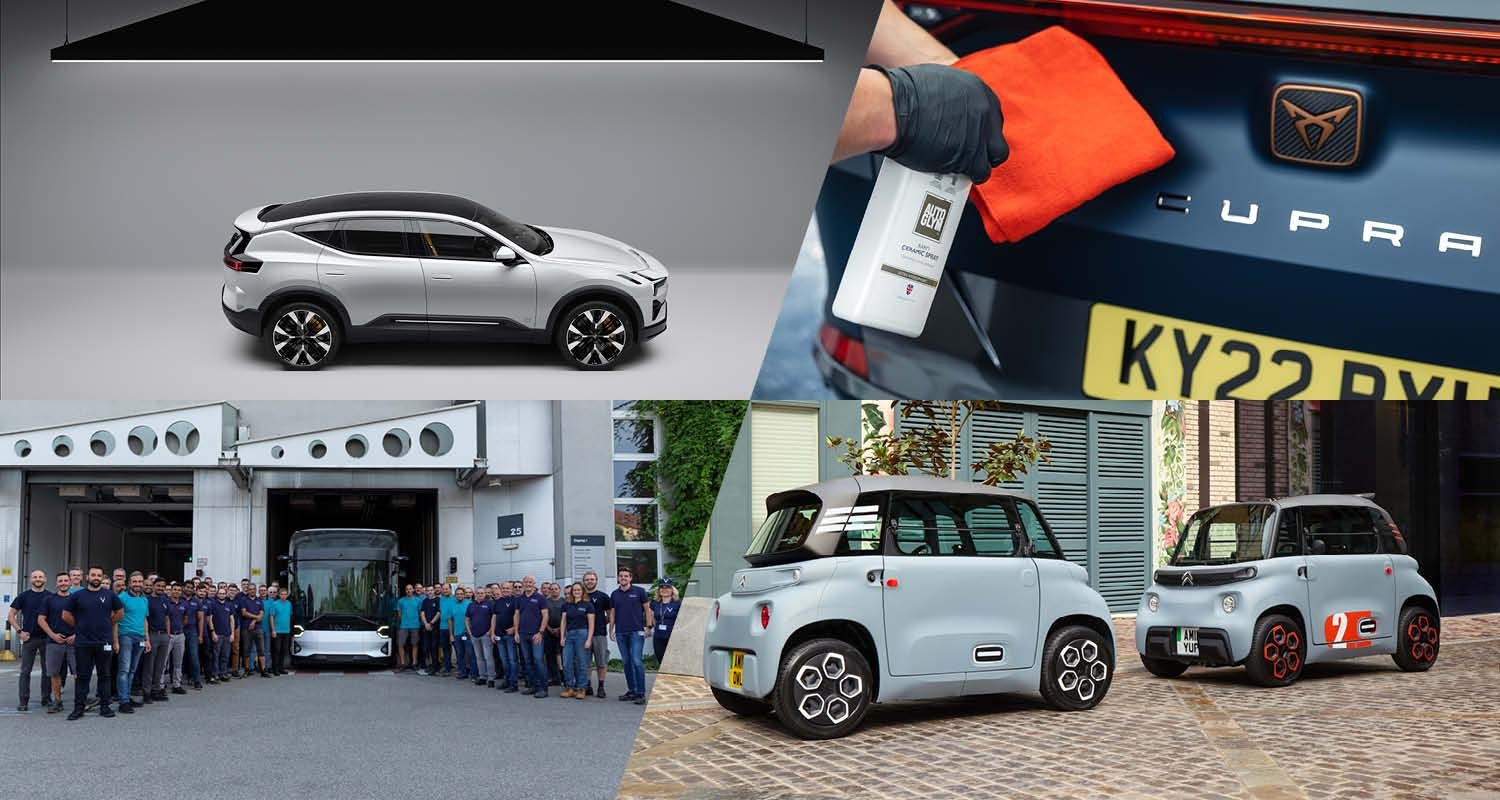 Citreon opens their ordering books for the Ami and Polestar calls for legislation towards a faster switch to electric cars.
Sign up to our newsletter to get all of our latest news and updates delivered straight to your inbox every other week.
VW ID. Buzz Cargo wins International Van of the Year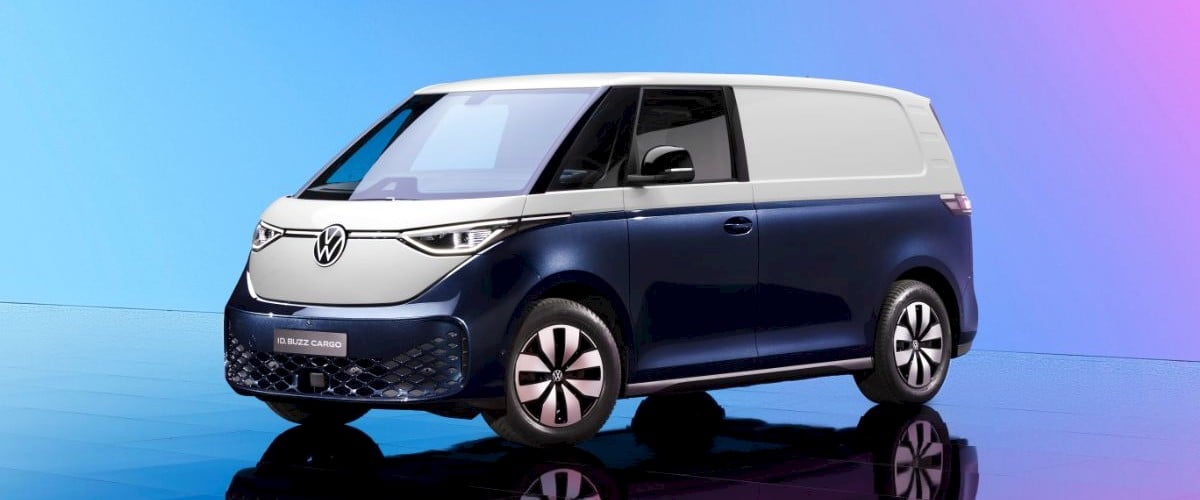 Volkswagen's ID. Buzz Cargo has just been announced as the International Van of the Year 2023 by a 24-member pan-European expert journalistic judging panel. The VW took the title with 110 points, which was ten marks ahead of the new Ford Pro E-Transit. The Renault Kangoo E-Tech Van, Nissan Townstar Zero-Emission & Mercedes-Benz eCitan were jointly placed in third position.
Get an Easee One quote
Whether you need a full installation or just want to buy the charger on its own, order your Easee One today.
Aehra previews all-electric SUV model

Aehra, a new all-electric premium automotive company, has revealed its first teaser images of its SUV model. The full car and its name will be revealed in October. "AEHRA was launched with a vision to unlock the full design potential afforded by cutting-edge EV platform technology in a manner not previously seen," said Filippo Perini, AEHRA Head of Design.
"AEHRA's first SUV model seamlessly synthesizes the unmatched elegance of Italian design with the very best in global materials and engineering to deliver a shift-change across the entire customer journey." Aehra will reveal a saloon car in February 2023, and deliveries of both models are due to begin in 2025.
Citroen opens order books for Ami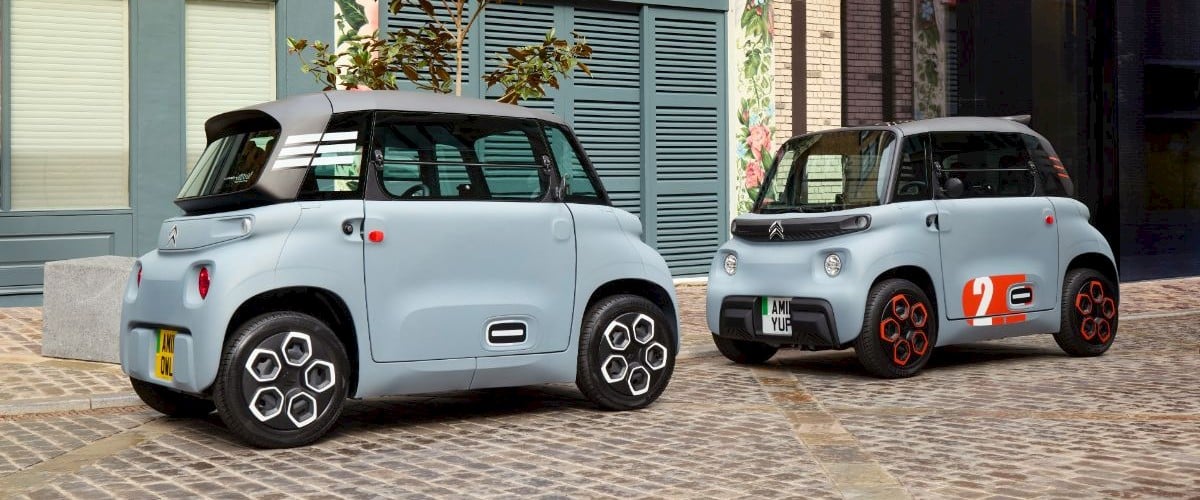 Citroen has opened order books for the Ami in the UK. The tiny electric city car has a 5.5kW battery that recharges in three hours. It has a range of 46 miles and a top speed of 28mph. As part of the launch programme, Citroen has teamed up with ubitricity to offer 2000 UK customers three months of free charging.
Mercedes-Benz reveals new C63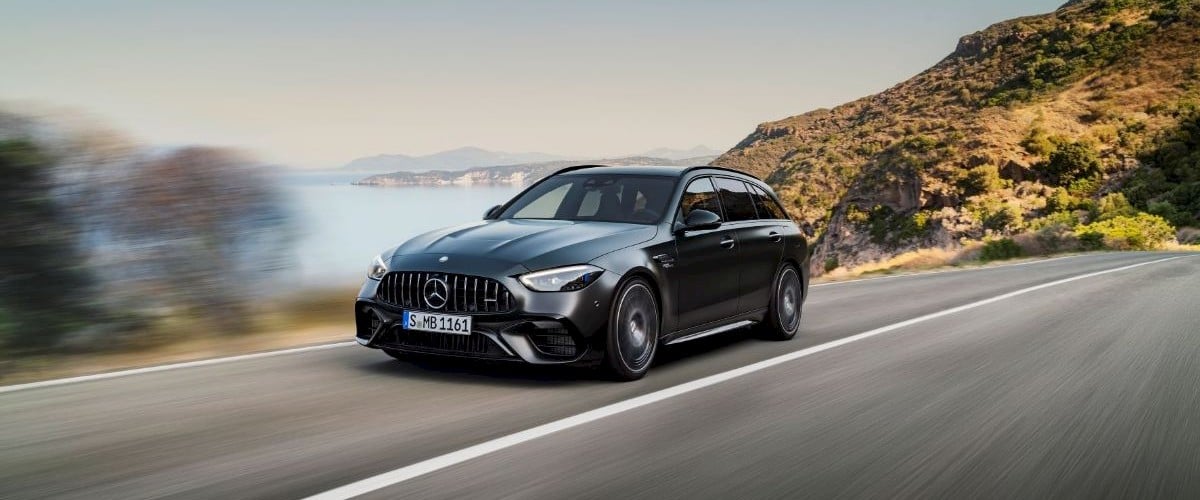 When Mercedes-Benz announced it was trading in its signature V8 for a turbocharged, hybrid four-cylinder petrol engine on its iconic C63 model, there was uproar from ardent ICE enthusiasts. The new car has just been announced – the C63S E Performance has a battery capacity of 6.1kWh, a continuous output of 70kW and a peak output of 150kW for ten seconds yet weighs just 89kg.
Charging the battery is done via a charging station, wall box or household socket using the 3.7kW onboard AC charger. The 150kW electric motor is positioned at the rear axle and is integrated with a two-speed gearbox and limited-slip rear differential. Along with the ICE part of the drivetrain, a 2.0-litre turbo, it adds up to 680hp and 1020Nm, kept in check with an all-wheel-drive system.
Polestar calls for legislative change

Polestar has revealed strong consumer demand for legislation towards a faster switch to electric cars. The global study involved 18,000 participants in 19 markets across North America, Asia Pacific and Europe.
The manufacturer revealed that 34% of consumers are in favour of a ban on internal combustion engine (ICE) cars by 2030, a number that rises to 47% in a 2035 scenario. The new study also finds that three-quarters of those surveyed believe society needs to consume differently to preserve the climate and the environment for future generations.
Award for Hispano-Suiza

The Hispano Suiza has received the 'Legacy, Spirit & Style' award at The New York City Concours. Thirty classic cars and motorcycles participated in the contest, which started men's fashion style month. The Carmen Boulogne boasts 820kW (1114PS) of power, a top speed of 290km/h (180mph) and accelerates from 0-100km/h (62mph) in less than 2.6 seconds.
Polestar opens Battersea Power Station store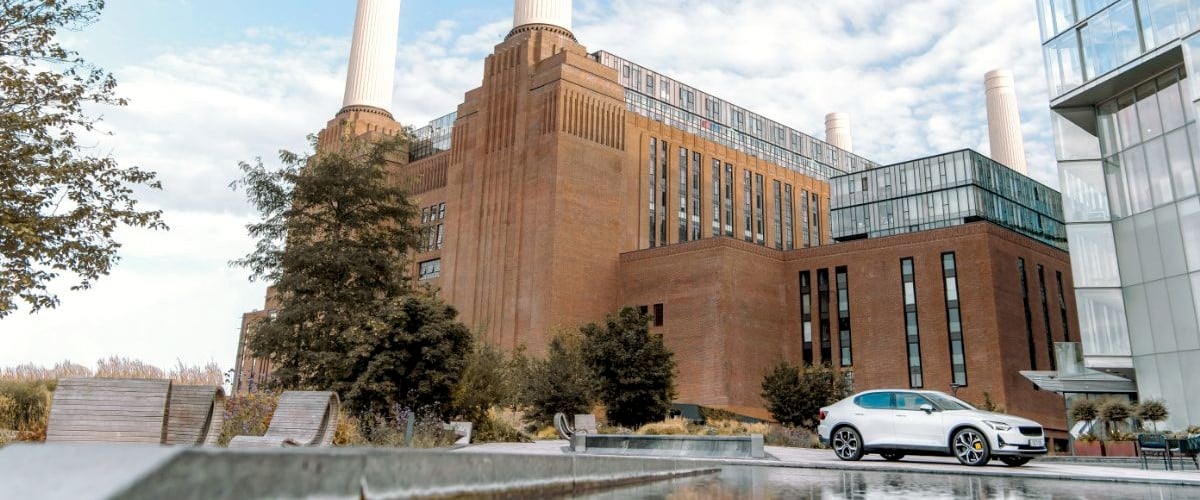 Polestar is due to open its UK flagship Space at Battersea Power Station on Friday 14 October 2022. The Space will form part of the London landmark's new retail and leisure offering and provides a direct-to-consumer, digital-first sales approach. Visitors to the new space will be able to interact with non-commissioned Polestar Specialists to gain information about the brand and how to order their car if required.
Guests can also take a test drive of the Polestar 2 from the facility with a one-hour drive route from the site's car park. Polestar Battersea Power Station joins Manchester Trafford Centre and Solihull Touchwood Centre as the third full space opening in the UK. The temporary Polestar Space in Westfield White City will move to Battersea Power Station.
Škoda looks back to look forward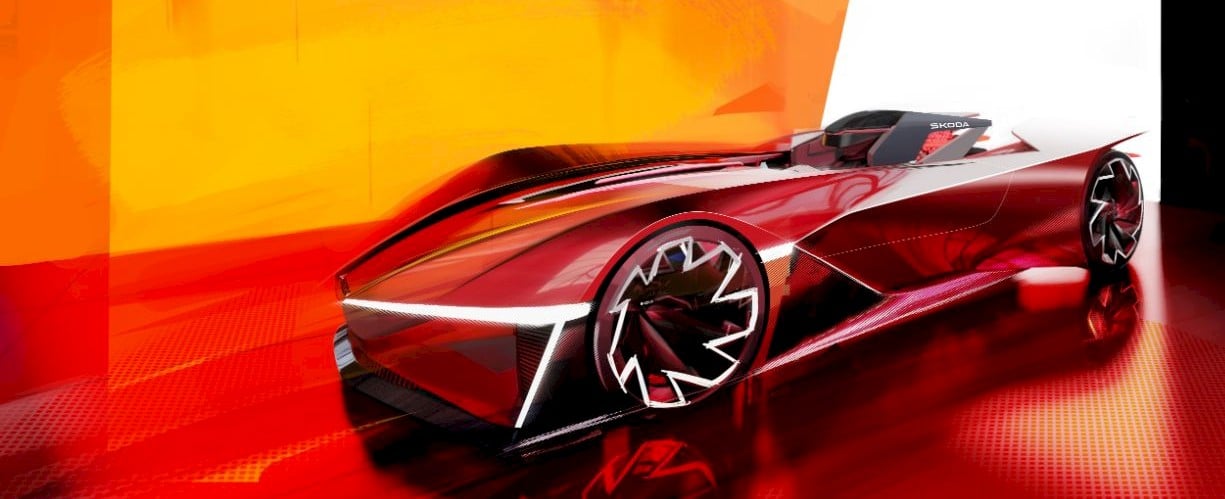 Škoda Design has crafted a computer-animated design model called Vision GT, inspired by the Škoda 1100 OHC from 1957. It's a study of an all-electric racing car made in Mladá Boleslav and is being displayed alongside its forebear in the 'Design and Transformation' exhibition in Brussels. The display is part of the supporting programme of the Czech Republic's EU Presidency and is open until January 8 2023.
Find a local installer in your area
We have OZEV approved installers dotted across the country ready to help you with your home charging installation. Find out if we install in your area by using our local installer finder.
Volta charges into life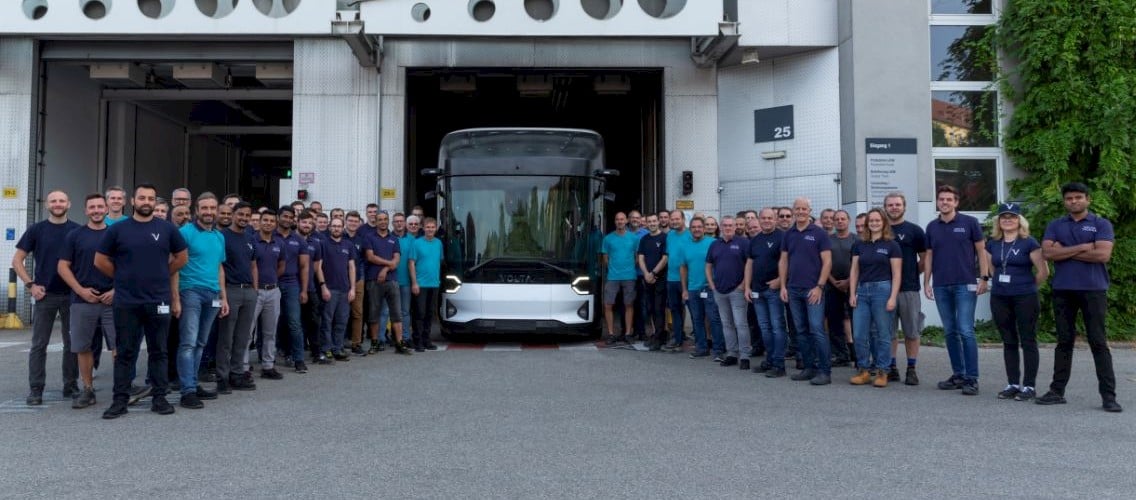 The first Volta Zero vehicle has been completed at the company's contract manufacturing facility in Steyr, Austria. It's the first of a series of second-generation 'Production Verification' prototypes, which will form part of a Pilot Fleet of trucks.
"These will be loaned to customers for extended periods in late 2022 and early 2023 to allow fleet operators to understand how the first purpose-built full-electric medium-duty commercial vehicle will integrate into their operations," Volta Trucks says. The start of series production of customer-specification vehicles is due to start in early 2023.
Cupra teams up with Autoglym on matte finish care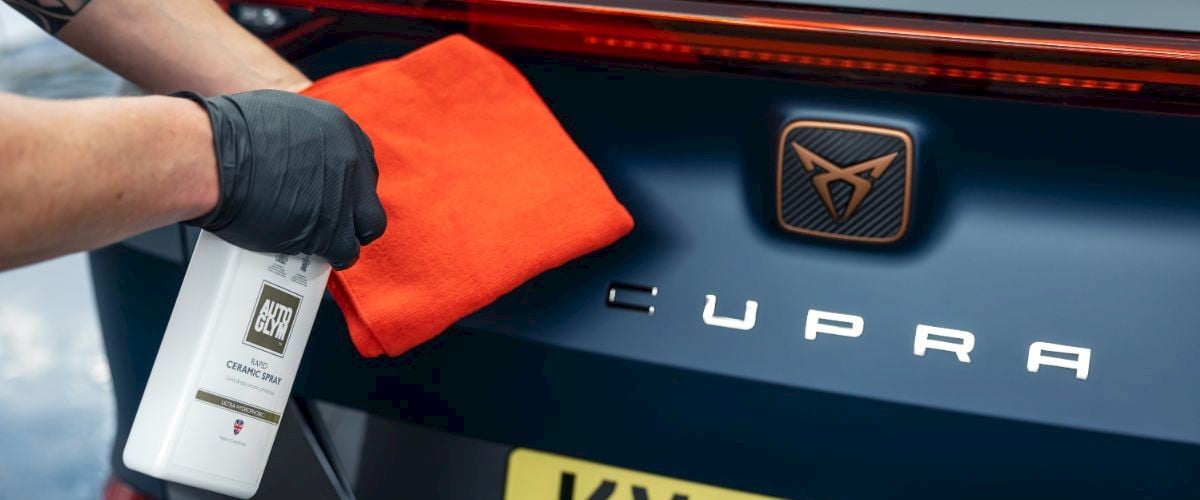 Cupra has teamed up with Autoglym, to produce a paint care guide for owners of vehicles with matte paint. Matte paint finishes have become very popular in recent years, with many brands such as Cupra offering it as a factory option.
"The first and arguably most important stage in cleaning a car with matte paint is the pre-wash. Autoglym recommends applying a snow foam, such as its Polar Blast, to the entire vehicle followed by a high-pressure rinse to remove dirt and contaminants before applying any kind of mitt, sponge or cloth.
Removing as much grit, dirt and other abrasives as possible reduces the risk of scratching the paintwork during the contact part of the wash – especially important for matte paint finishes where damage is harder to rectify," Cupra and Autoglym say. "After this, a gloss enhancer-free shampoo such as Autoglym Ultra High Definition Shampoo or Pure Shampoo should be used for the contact part of the wash, ideally with a wash mitt.
If applying the shampoo with a pressure washer lance, Autoglym Polar Wash is also suitable. If required, Active Insect Remover and Intensive Tar Remover are also suitable for use on matte paint finishes, should stubborn insect remains or tar deposits need to be removed," Cupra and Autoglym add. "To protect the paintwork, Autoglym recommends its Rapid Aqua Wax.
This liquid-based wax will thinly coat the peaks and valleys of the matte paint surface, rather than fill them in like a thick paste wax would. Simply spray the wax onto the surface whilst still wet, use the supplied microfibre cloth to spread it evenly across the surface, and the other microfibre cloth to dry and buff.
Alternatively, Autoglym Rapid Ceramic Spray will provide a protective layer with UV protection and hydrophobicity to make future cleaning easier," Cupra and Autoglym explain. "If any further detailing or correction is required, the use of any hard waxes or products containing abrasives such as polishes, compounds or scratch removers must not be used. Owners should contact their local dealer to rectify any scratches," say Autoglym and Cupra.
"Lastly, for any annoying marks which remain such as greasy fingerprints, Autoglym Fast Glass is ideal as a spot cleaner on matte paint. It should be remembered that over time it will strip away any protective wax applied and so this should be reapplied after repeated use of Fast Glass."