Weekly News Round-up 20.01.2022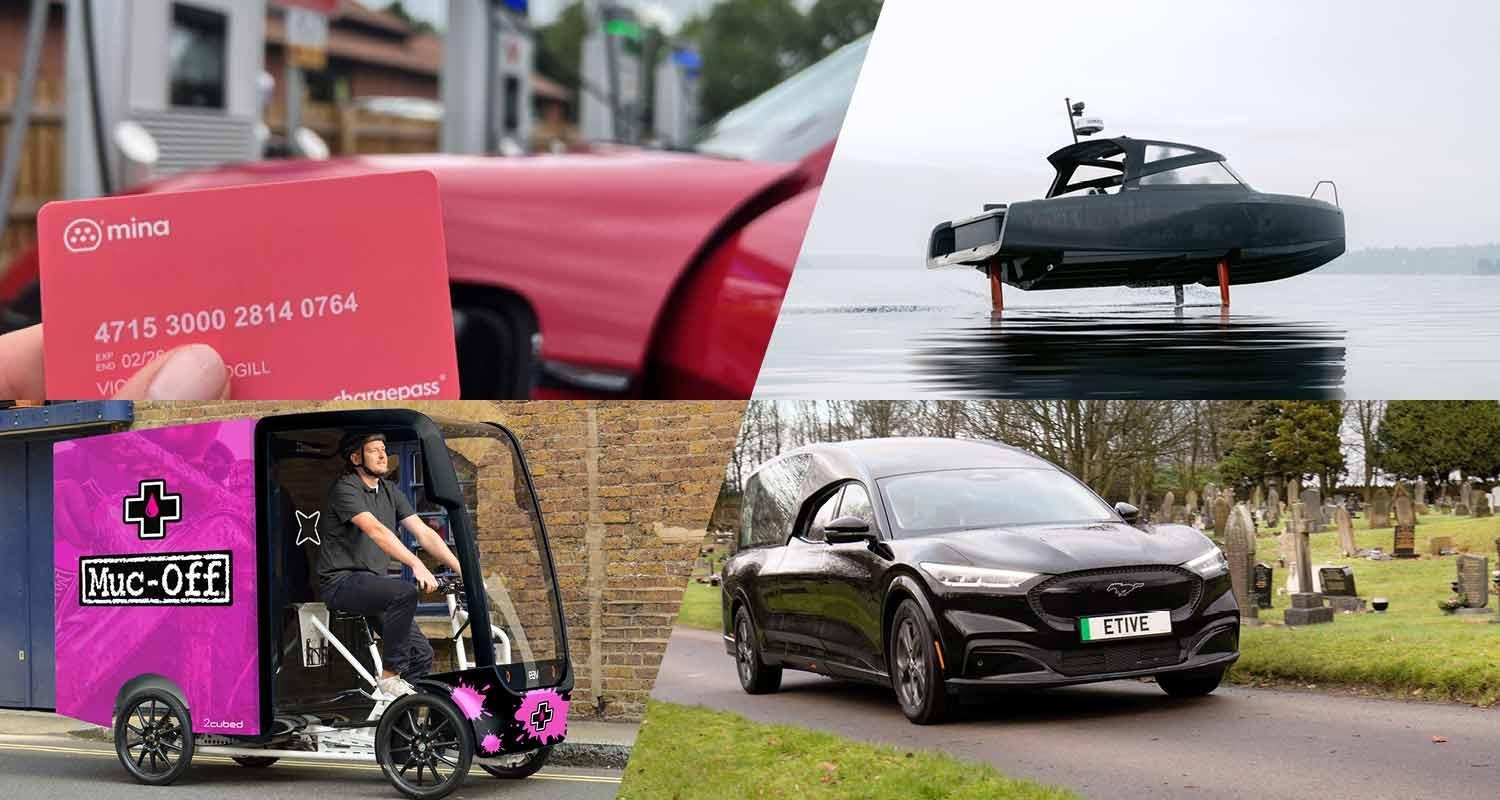 Britishvolt collapses into administration, Volvo updates their c40 and XC40 range and Coleman Milne brings out a Mustang Mach-E hearse.
Sign up to our newsletter to get all of our latest news and updates delivered straight to your inbox every other week.
Charging cost rises slight, say Mina

Mina has revealed that EVs are being run much more cheaply than critics suggest, according to data taken from its EV Report -Autumn 22. Motorists who could charge at home saw real-life costs rise by only 4p per kWh since the end of last summer to an average of 30p per kWh. For public charging, there was an average price rise of 14p to 70p per kWh over the same period.
"The claims that the cost of running an EV is now matching, or costs more, than petrol and diesel, is just not accurate when you look at how people really charge," said Mina CEO Ashley Tate. "Even at the current 30p per kWh average, a 70 kWh capacity EV being charged fully at home in September would have cost, on average, £18.20. By late November it would have been £21.70. Assuming a 250-mile range, that's an average increase of only 1.4p per mile."
Looking to electrify your fleet?
We have a range of home charge points to suit most of your fleet's charging needs. Visit our fleet charging solutions page to find out how we can help build your fleet's home charging infrastructure.
Polestar tech floats Candela's boat

Polestar has partnered with fellow Swedish mobility brand Candela to power an electric hydrofoil boat, the C-8. It uses the same 69kWh battery pack and DC charging technology as the Polestar 2 Standard range single motor. You can expect a cruising speed of 22 knots and a range of 57 nautical miles on one charge.
Britishvolt runs out of charge

Britishvolt has collapsed into administration, with 232 staff made redundant. The original plan was for a giant factory in Blyth, Northumberland, to build batteries for electric cars. The £3.8bn factory was said to provide 3000 skilled jobs. The company nearly went bust at the end of last year but was kept alive via emergency support from investor Glencore.
Britishvolt had asked for £30m of funding out of £100m promised by the UK Government but was turned down because building the factory hadn't hit key targets. These delays meant that there was very little money coming in, and what reserves there were, evaporated. However, there are hopes that the factory will go ahead, thanks to Blyth's port and transport links.
Volvo C40 Recharge and XC40 Recharge updated

Volvo hasn't offered a rear-wheel-drive model in 25 years and is now bringing three of them to the table in the C40 Recharge and XC40 Recharge ranges. With the 175kw e-motor, the XC40 benefits from increased range due to enhancements in cooling efficiency; up to 286 miles from 264. The C40 Recharge improves up to 296 miles from 272 miles; a 10-80 per cent charge takes 34 minutes.
A larger battery coupled with a more powerful 185kW permanent magnet e-motor on the rear axle is available, with an 82kWh battery pack. This means a 320-mile range for the XC40 Recharge and 331 miles for the C40 Recharge. These efficiencies are also being run out on the four-wheel drive models.
Browse our product range
We have a range of chargers to suit most people's charging needs and budgets. Browse our range and click "request a quote" to get started.
Coleman Milne launches Mustang hearse

Coleman Milne has a long history of producing hearses and limousines, and the new Etive uses the Ford Mustang Mach-E electric vehicle platform. It's available in left and right-hand drive and will be available for demonstration in the first half of 2023 ahead of type approval by the middle of the year.
DS 3 E-TENSE revealed

Ahead of Paris Fashion Week, DS 3 has unveiled its follow-up to the DS 3 Crossback. The 100 per cent electric DS-3 E-TENSE has a 115 kW (155hp) drivetrain and a new 54 kWh battery, which means it can achieve a range of up to 249 miles. The onboard charger takes 100 kW in direct current (10-80% in 30 minutes) and 11 kW in alternating current (0-100% in 5 hours 45 minutes). E-Tense prices start at £37,200.
Mazda rejoins the rotary club

Following on from last week, say hello to the Mazda MX-30 e-Skyactiv R-EV series plug-in hybrid. Mazda has a long history with the rotary engine in pure ICE cars and is now applying that process to a hybrid application. With a 17.8KWh battery, the R-EV has a 53-mile pure electric range, but the combination of the 17.8kw battery and 50-litre fuel tank means a range of 400 miles and 21g/km of C02 output.
The 122kw/166ps electric motor can produce up to 260Nm of torque and is available to order now for summer delivery.
EAV partners with Muc-Off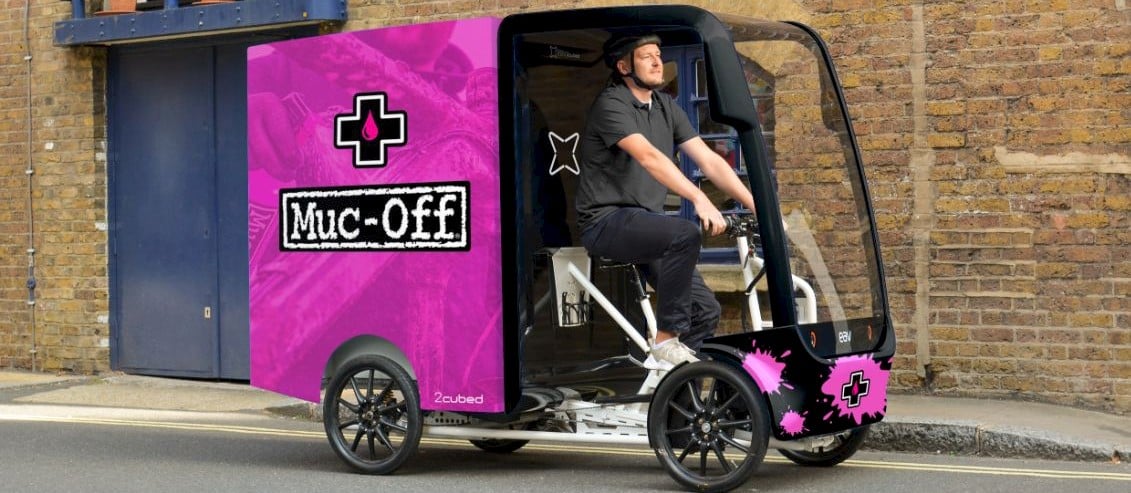 Muc-Off will become the approved bike care provider for EAV's vehicles from January 2023. Muc-Off has expanded its product offering to cater to the increasing market for eBikes and eMountain bikes. EAV will be their first and exclusive eCargo bike manufacturer.
Hertz and Uber team up to provide 25,000 EVs into play

Hertz and Uber are building on their North American partnership with expansion plans for Europe, which will see 25,000 electric vehicles available to Uber drivers in European capital cities by 2025. A wide range of EVs are promised, including those from Tesla and Polestar. The programme will start in London first.
Teyva moves their truck game forward
Teyva has become the first British electric vehicle manufacturer to receive European Community Whole Vehicle Type Approval (ECWVTA) for a 7.5t electric truck. This development means that Tevva can start producing and selling in volume across the UK and Europe; the company is aiming to sell 1000 electric trucks by the end of the year.
Tevva's 7.5t electric truck offers up to 140 miles (227 kilometres) from its 105 kWh battery on a single charge