Weekly News Round-up 19.08.2022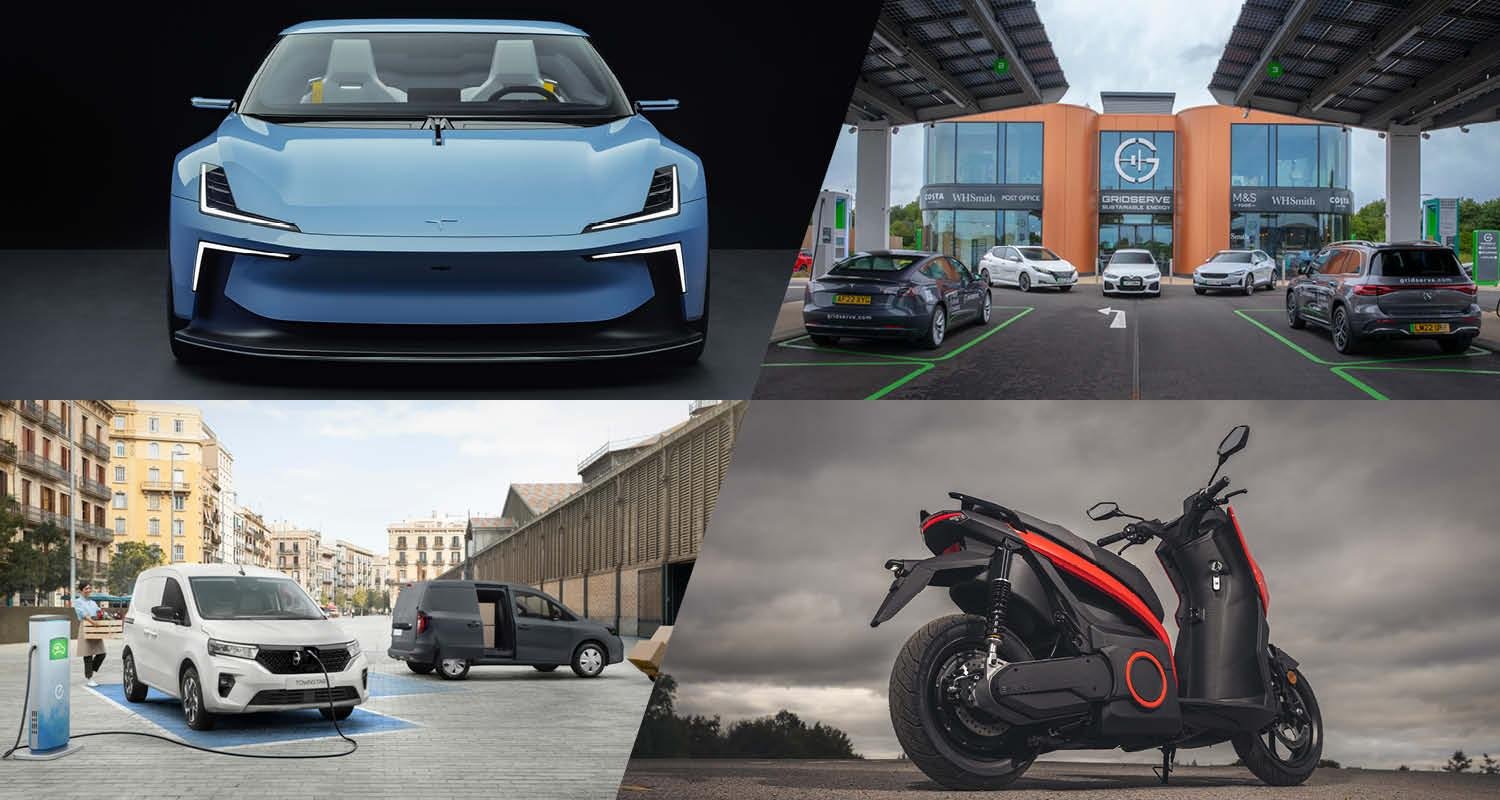 Other news includes: Seat slashes the price of its MO electric scooter and Mina partners with Gridserve
Sign up to our newsletter to get all of our latest news and updates delivered straight to your inbox every other week.
Pricing for Nissan Townstar unveiled

Nissan has announced the pricing for its replacement for the e-NV200, the Townstar.
Alongside a petrol version, an electric model will be available from £29,945 for a Visia short wheelbase model (SWB) and up to £34,945 for a Tekna+. Long wheelbase (LWB) versions are available between £31,235 and £35,845.
Visia models get an 11kW onboard charging system, while other models receive a 22kW onboard charging system. A DC rapid charging connector is available as standard from the Acenta grade upwards, which means you can recharge the battery from 0-80% in around 40 minutes.
The short-wheelbase Townstar will do 269 miles in a city cycle, and 183 on more open roads. The SWB payload is 600kg, while the LWB is 800kg, and the maximum braked towing capacity is 1500kg.
Polestar electric roadster to enter production

The stunning Polestar electric roadster concept has been approved for production and will be known as the Polestar 6.
The car was revealed in Los Angeles in March and is now available to order for a 2026 launch. It features the same 800-volt underpinnings as the Polestar 5, which means an 884hp and 900Nm dual motor powertrain, with a 0-62mph sprint of 3.2 seconds.
Volkswagen improves commercial vehicle finance calculator

Volkswagen has updated its online tool for comparing finance plans for those seeking to buy their new van.
It now gives customers the ability to choose from a range of flexible finance options offered by Volkswagen Financial Services, including Contract Hire, Finance Lease, Solutions PCP, Hire Purchase and Lease Purchase.
Up to three different finance products can be compared at the same time. It comes as a VW Commercial Vehicles study revealed that 71% of people trusted a "completely online buying journey". More details at can be found on Volkswagen van's finance page.
Mina partners with Gridserve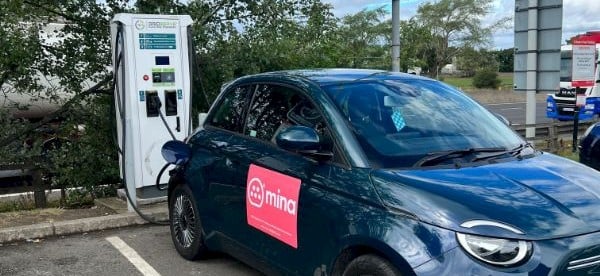 Mina Chargepass now supports Gridserve's network, opening the doors to 160 charging locations across 85% of the UK's motorway network. As a result, Mina's customers can now benefit from access to over 7500 public charge locations, at more than 2900 locations, of which 44% have rapid and ultra-rapid charging speeds.
To find out more about Mina's chargepass, please see our review.
EV fleet charging solutions
Find out how we can assist with your fleet's transition to electric by ensuring you have the right charging infrastructure in place for home fleet charging and fleet charging at the workplace.
Discounts on Seat MO Scooter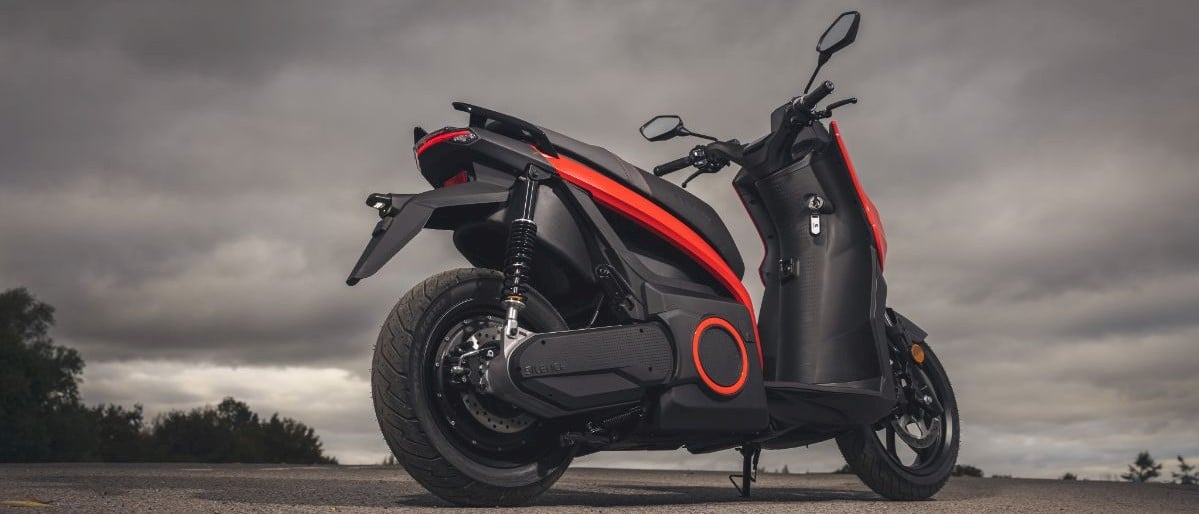 Seat has announced a discount on its MO eScooter until the end of August. It's now available at an £800 discount, at £4999. It's capable of speeds up to 59mph and has a range of 85 miles.
Performance is equivalent to that of a 125cc motorcycle, and it offers a 0-31mph acceleration time of 31 seconds. It has a combined braking system, as well as regenerative braking for improved range and reverse gear.
PCP finance deals include a £99 deposit and a £79.40p/m 48-month PCP deal.
Citroen supports Big Issue with e-vans.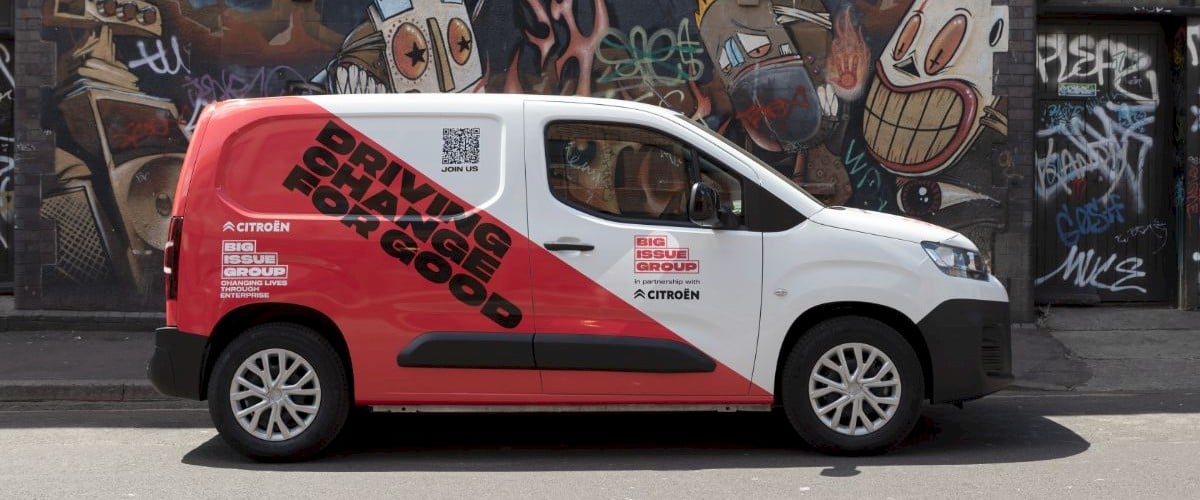 Citroen has provided the Big Issue group with 16 fully electric e-Dispatch and e-Berlingo vans as part of a three-year deal. The vans will be used to distribute The Big Issue, which transports two million magazines to 3300 vendors per year, covering 350,000 miles along the way.
Citroën's ë-Berlingo Van and ë-Dispatch will initially be used in towns and cities including Bournemouth, Bristol, Bath, Norwich and Newcastle, with more vans to be added to the fleet over the next three years. Citroën ë-Berlingo Van offers load volumes up to 4.4m3 and payloads up to 803kg.
With a 50kWh battery and a 100kw (136hp) electric motor, it has a range of up to 171 miles. Citroën ë-Dispatch offers up to 205 miles of range and has a payload of up to 1004kg. Both Citroën electric vans support up to 100kW rapid (DC) charging, with a 0-80% charge taking 30 minutes.
England
'

s most popular public EV charging locations revealed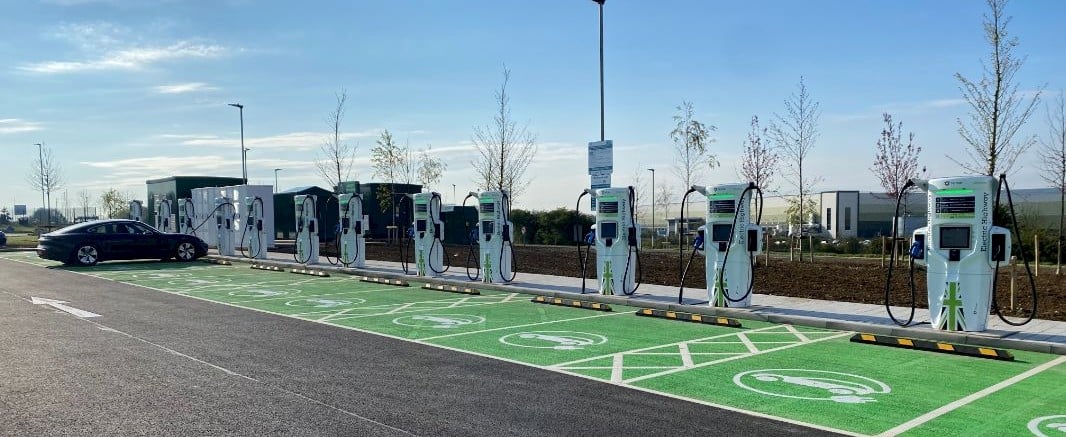 Zap-Map has revealed England's most popular public charging locations, having reviewed the data from 1.6m charging sessions over the second quarter of 2022.
1. GRIDSERVE Electric Super Hub at Moto Rugby

"Moto opened its Rugby site in April last year, complete with a flagship, GRIDSERVE Electric Super Hub just off the M6. It has 12 high-power charging devices, which have both CCS and CHAdeMO connectors. Accepting contactless payments and capable of charging at up to 350 kW, these chargers can add around 100 miles in 10 minutes."
2. GRIDSERVE Electric Super Hub at Moto Exeter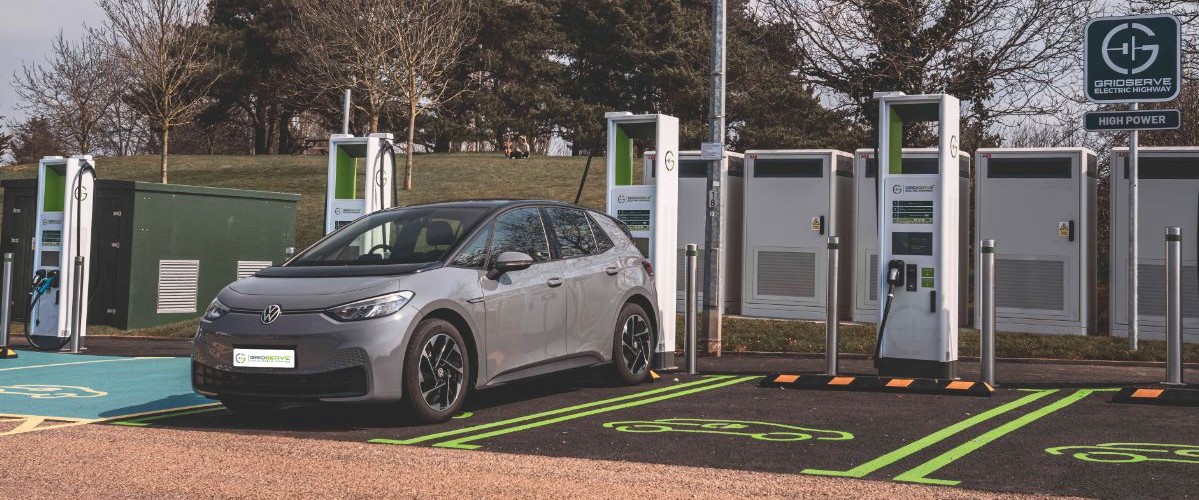 "This Electric Super Hub at Moto's Exeter site has some 17 charging devices, with something for everyone. Indeed, the hub boasts two fast Type 2 AC chargers, three medium-power, and twelve 350 kW-capable devices with CCS and CHAdeMO connectors. Opened on March 31st, on a popular holiday route, GRIDSERVE's Exeter Super Hub is off to a flying start in its first three months of operation with a 240% increase in EV traffic on site."
3. MFG EV Power – Newington

"MFG EV Power, the ultra-rapid charging network belonging to Motor Fuel Group, also makes it into the UK's most popular charging locations with its ultra-rapid charging hub at Newington in south London. Sporting seven charging devices, the hub is conveniently located next to the A201, between Elephant & Castle and Bermondsey."
4. bp pulse – bp Hammersmith
"At number four, bp pulse's Hammersmith charging hub is just off the A4, between Hammersmith and Barons Court tube stations. With one rapid charging device and four ultra-rapid devices, the hub may well be the smallest of the top five, but its location next to the Hammersmith Flyover sees it put to extremely good use."
5. GRIDSERVE Braintree Electric Forecourt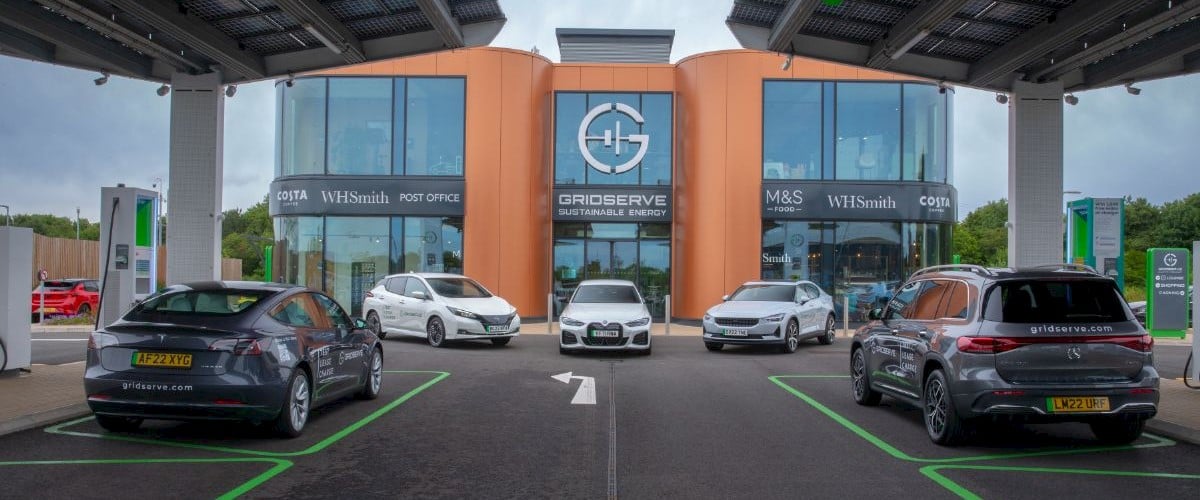 "GRIDSERVE's first Electric Forecourt at Braintree in Essex opened in late 2020 – and boasts a whopping 30 charging devices. While these are predominantly ultra-rapid devices for EV drivers topping up on longer journeys, the hub sees some fast and rapid devices thrown in too for good measure.
Located just off the A131, adjacent to Great Notley, the chargers are powered by a canopy of solar panels, as well as GRIDSERVE's network of solar farms. There's also a 6 MWh battery on site that allows solar energy to be stored.
Compare rapid charging costs
Compare the charging costs of the UK's most popular rapid charging networks using our rapid charging cost comparison tool,
Saietta posts strong first full year results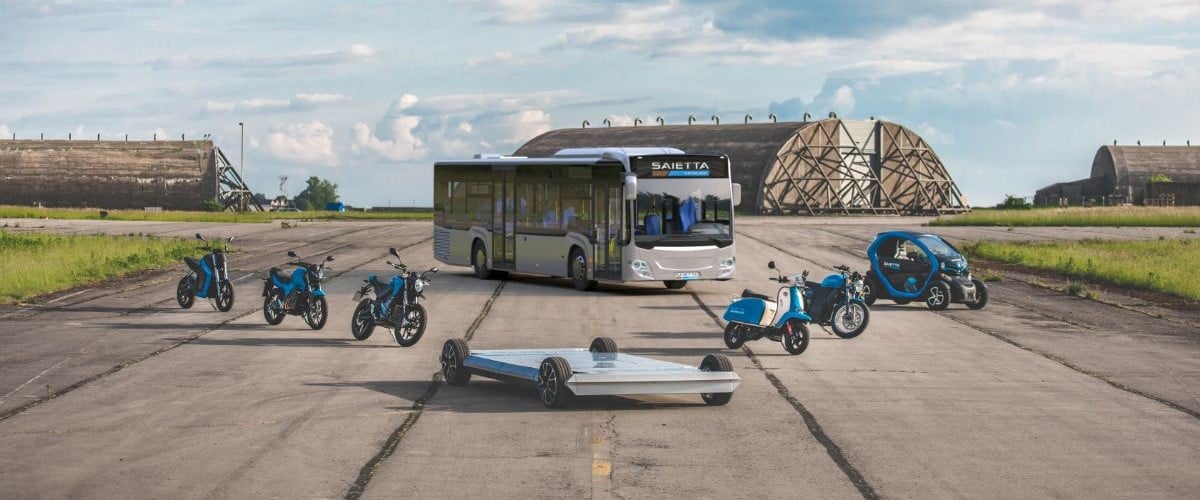 Saietta has reflected on a strong year since the eDrive specialist was listed on the London Stock Exchange's AIM market in July 2021. Wicher (Vic) Kist, Saietta's Chief Executive Officer, said: "Since the IPO, we have added a world-class factory, entered the bus and truck markets, added an in-house power electronics capability, launched a marine division, and evolved our AFT motor into fully integrated eDrive systems."
Saietta has acquired e-Traction (renamed as Saietta Heavy Duty eDrive) which is a supplier of electric drivetrains and high voltage power electronics for trucks, buses and heavy-duty vehicles; and signed an agreement to help develop a next-generation zero-emissions inner-city transport solution in collaboration with Electric Assisted Vehicles, which is a leading supplier of electric drivetrains and high voltage power electronics for trucks, buses and heavy-duty vehicles.
Saietta also signed an agreement to help develop a next-generation zero-emissions inner-city transport solution in collaboration with Electric Assisted Vehicles with plans to establish a high-tech engineering facility at Silverstone Park, UK.
Deus Vayanne to make UK debut at Salon Prive Blenheim Palace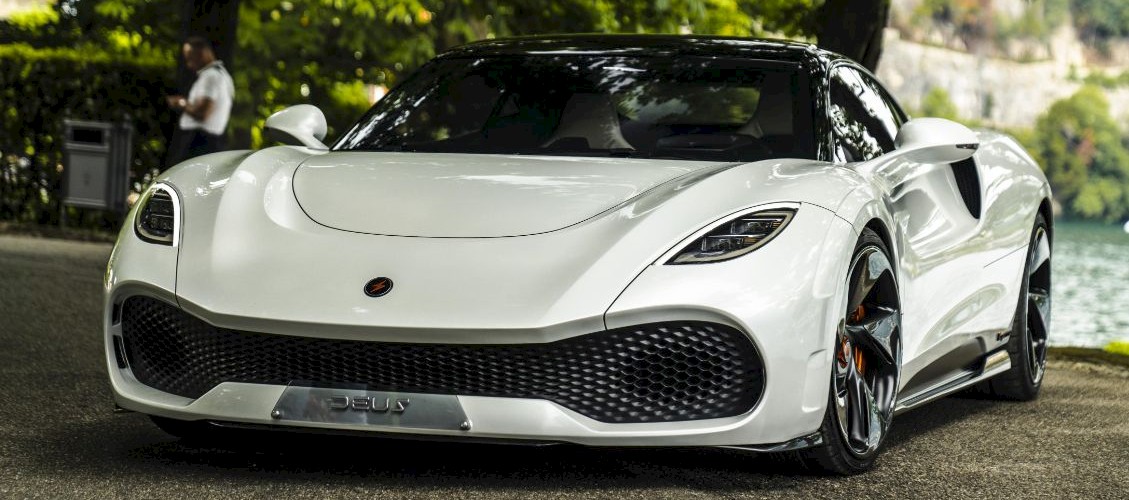 The Deus Automobiles Vayanne, an all-electric hypercar, will make its UK debut at Salon Prive Blenheim Palace between August 31 and September 4. It packs a 2200bhp punch, it's powered by Williams Advanced Engineering's electric technology and will be built at Italdesign's facilities in Turin, Italy. Just 99 will be made.