Weekly EV News Round-up 16.03.2023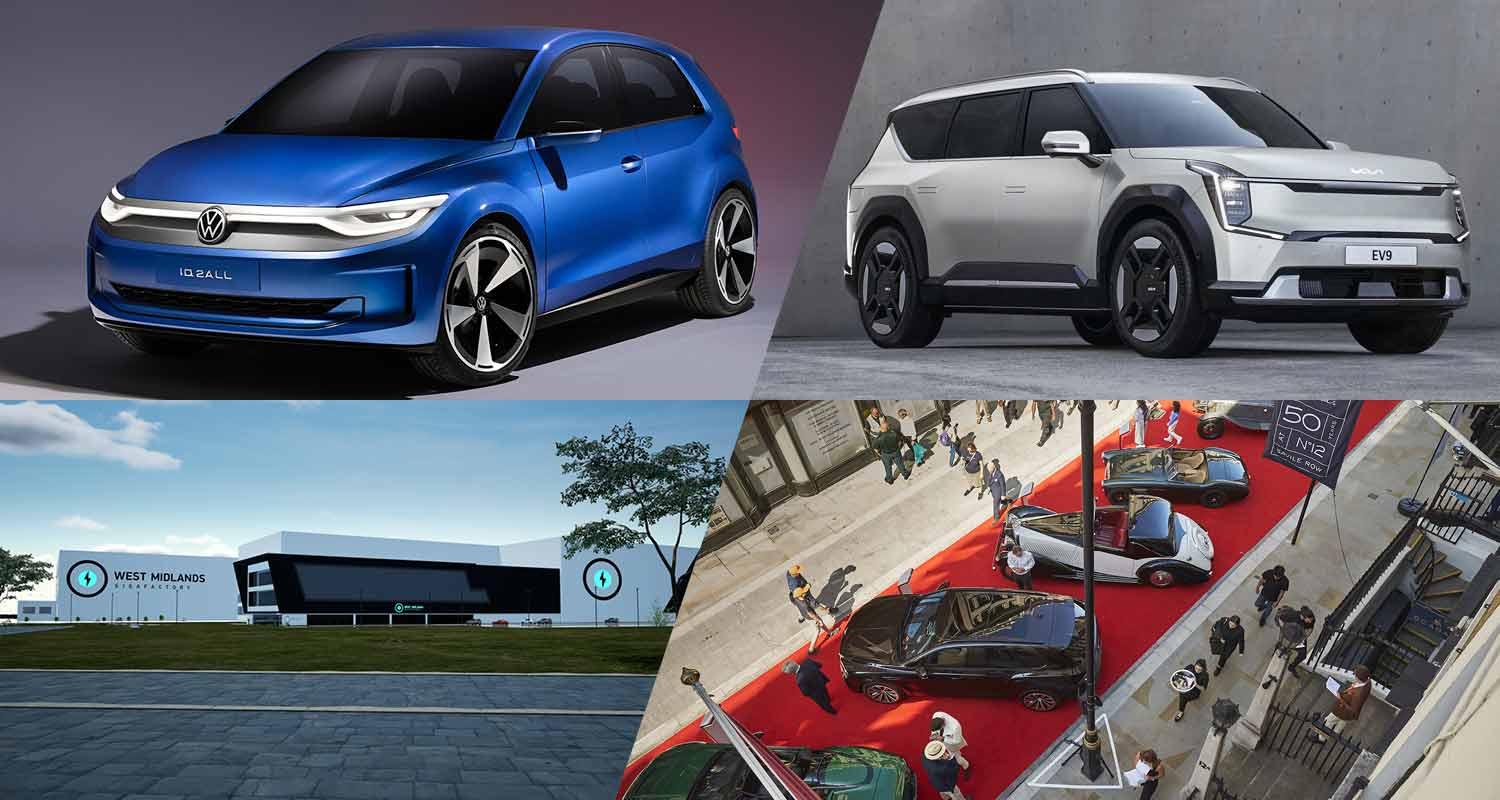 Volta Trucks gets the greenlight to start production and Nissan announces a new light-commercial electric van.
Want to get our news alongside other exciting updates emailed straight to your inbox? Then be sure to subscribe to our newsletter!
VW announces sub €25k ID.2all concept

Volkswagen has released images of its ID.2all concept car – a car with the space of a Golf and the price of a Polo, with a starting price of less than €25k.
It's front-wheel drive and has a range of up to 279 miles (450km). Its electric motor is rated at 166kW, and the car will be launched by 2025, one of ten new electric Volkswagens due by 2026.
West Midlands Gigafactory backs Labour's plans

The West Midlands Gigafactory joint venture has welcomed Labour's plan to accelerate electric vehicle manufacturing with a network of Gigafactories, including the one planned in the West Midlands.
The West Midlands Gigafactory is the only site in the UK with planning permission in place for a gigafactory with a capacity of 60 GWh per annum.
Labour plans to build eight additional gigafactories in the UK, stating that the factories will support £30 billion in growth and power more than 1.8m cars.
Save £100s on your annual charging costs
Compare charging costs of the UK's most popular energy tariffs and find the right one for you and your EV.
Kia reveals EV9

Say hello to the Kia EV9, the first three-row electric flagship SUV, according to Kia.
It's said to use Kia's 'Opposites United' design strategy, housing a flat-floor layout that allows for six-seater and seven-seater formats.
The seats in the second row can swivel 180 degrees, and first and second-row seats can recline for times when you fancy a kip during charge sessions. More will be revealed at its full launch later this year.
Volta Zero gets production greenlight

Volta Trucks has achieved European Whole Vehicle Type Approval for its all-electric Zero truck, allowing it to be produced in volume.
'Production Verification' prototypes are soon to be delivered to customers across Europe as part of a pilot fleet of vehicles.
These vehicles will be loaned to customers for extended periods of time, to get users used to the new technology and report back on usage in the real world.
Nissan launches Townstar van

Nissan has launched its Townstar van – an all-electric light commercial vehicle with a starting price of £28,400.
The van will have 122PS and 245Nm of torque from the 45kWh battery.
It also offers both AC charging up to 11 kW or 22 kW and 75 kW DC CCS rapid charging, which can provide a 15 per cent to 80 per cent charge in 37 minutes.
The range figure on Nissan's new electric van is 183 miles and is available to order now.
Looking to electrify your fleet?
Home charging can provide your fleet with an affordable and easy way to keep their electric vehicles topped up.
Concours on Savile Row returns

If you're in London on May 24-25, there's a chance to get up close with the latest electric creations from Everratti, Electrogenic, Audi, Mercedes-Benz, Lunaz, Lotus and more.
The home of British tailoring, Savile Row, will be hosting the free event, which will bring the latest electric models to the heart of London.
There'll also be evening events alongside the tailors themselves, as well as representatives from the manufacturers.
Tevva truck eligible for a government grant

Tevva has become the first British electric truck manufacturer to be eligible for government grants. Customers can now receive a £16,000 discount on the Tevva 7.5t battery-electric truck.
To be eligible for the grant, N2 vehicles (trucks that weigh between 5-12 tonnes) must have a CO2 emissions figure of at least 50 per cent less than the conventional equivalent vehicle that can carry the same capacity and can travel at least 60 miles without any tailpipe emissions at all.
Tevva's 7.5t battery-electric truck offers up to 140 miles (227 kilometres) from its 105-kWh battery on a single charge.
Mercedes-Benz electrifies GLC Coupe

Mercedes-Benz has revealed more about its new GLC Coupe.
All models are equipped with electric drive technology, either as a plug-in hybrid with an all-electric range "suitable for everyday needs" or as a mild hybrid.
There's also an optional 4.5º rear axle steering system for increased manoeuvrability. When released, the GLC Coupe will come in three plug-in hybrid engine options, two petrol and one diesel.
The combined output for the petrol model is 313hp and 381hp (the electric motor has 100hp), while the diesel has a combined 335hp.
The electric range is between 73 miles (119km) and 81 miles (131km) for the petrol models and between 70 miles (113km) and 80 miles (130km) for the diesel.
Citroen brings back petrol and diesel Berlingo

Citroen has announced plans to bring its petrol and diesel Berlingo back into production. In late 2020 Citroen said that the car would be available exclusively as the all-electric ë-Berlingo Electric.
Citroen cites persistent customer demand for the reintroduction of the ICE versions of the car. Prices start at £25,465.
BMW previews new 5 Series

The BMW 5 Series is due to enter its fifth iteration, with a mixture of powerplants – a mild hybrid, plug-in hybrid, fully electric and fully ICE.
The car will also feature the BMW Operating System 8.5 with a Curved Display similar to the one found on the BMW iX. It'll be the first time the 5-Series will be offered in electric form. It's due for a full reveal in October this year.