Weekly News Round-up 16th February 2023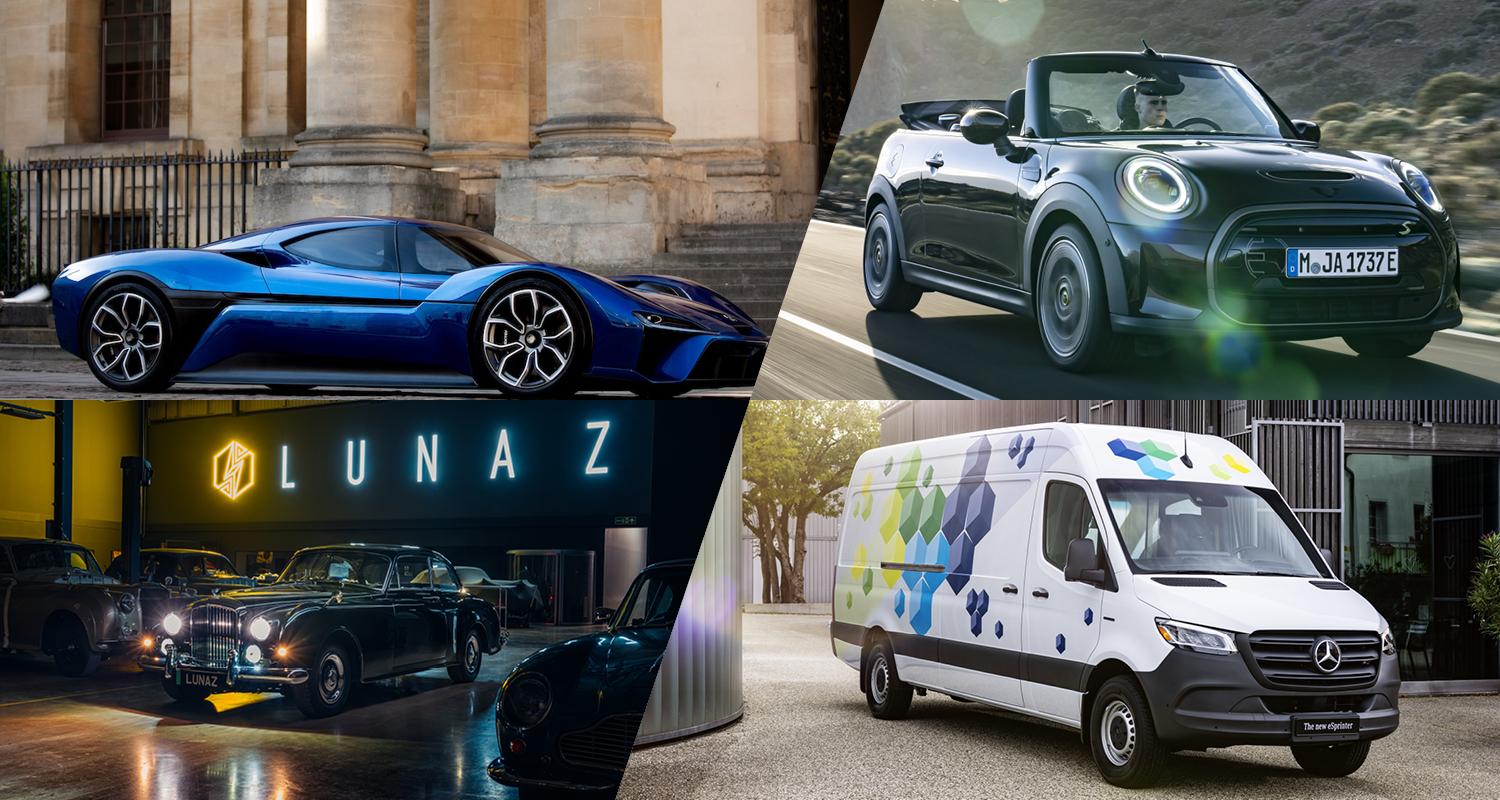 Rolls-Royce turns up the heat on its upcoming EV as it enters the extreme heat phase of the manufacturer's testing procedure and Citreon updates the e-C4, C4 and C5 X
Sign up to our newsletter to get all of our latest news and updates delivered straight to your inbox every other week.
Mini announces all-electric Convertible

The Mini Convertible will be put into small-scale EV production following a positive response to its 2022 concept car. Just 999 will be built, with 150 coming to the UK at a price of £52,000.
Available from April 2023, the mini convertible EV will come in either Engimatic Black or White Silver, with bronze door handles, side scuttles and light surrounds.
Power comes from a 135kW electric motor, with a range of 123 miles and a 0-60mph time of 8.2 seconds.
Take a look at our vehicle guides
If you're still choosing an electric or plug-in hybrid vehicle, take a look at our vehicle guides for some more information before deciding
EV sales buck UK used car sales decline

The UK's used car market declined by 8.5 per cent to 6,890,777 transactions in 2022, according to the Society of Motor Manufacturers and Traders (SMMT).
This is down to the resurgence in the new car market and the easing of pandemic restrictions.
However, battery electric vehicle transactions grew by 37.5 per cent to a record 71,071 units, accounting to a market share of one per cent.
Rolls-Royce Spectre feels the heat in South Africa

Rolls-Royce has now completed more than two million kilometres of testing for its forthcoming all-electric Spectre model.
It's currently taking part in extreme hot weather testing, with temperatures up to 50ºC. More than 1500 hours have been spent honing the car's regenerative braking system, and the 17-speaker audio system will be further refined in South Africa.
The remaining 500,000km will focus on what Rolls-Royce calls Lifestyle Analysis, testing how customers will use their cars.
Citroen updates e-C4, C4 and C5 X

Citroen has upgraded its e-C4, C4 and C5 X models for 2023.
The My Citroen Drive Plus infotainment, a dual-tone roof option and a wireless smartphone charger are now available on selected e-C4 models.
The e-C4 has a 100kW motor with a 50kW battery, with a range of 219 miles and an 80 per cent recharge in less than 30 minutes using a 100kW public charger; prices start at £31,995.
The C5 X, meanwhile, which is available in plug-in hybrid form, has received updates to its Highway Integrated Assist Plus system.
Mercedes-Benz announces new e-Sprinter

Mercedes-Benz has unveiled the new e-Sprinter, which will be available in two body styles and lengths and three battery sizes.
It has a high base payload to allow for several conversions and body variants.
The first variant of the panel van will launch in Europe at the end of 2023, with the cab chassis and other variants following soon after.
The motor is available in two power levels, with 100 or 150 kilowatts of peak output, and delivers a torque of up to 400-newton metres. Three different battery sizes will be available – 56, 81 or 113kWh, with AC and DC charging available.
The new model can be charged with up to 115kW at rapid-charging stations, enabling customers to charge from 10 to 80 per cent in around 28 minutes for the 56kWh battery and around 42 minutes for the 113kWh battery.
The range is up to 248 miles, while the city-only cycle is up to 310 miles.
Wattif launches in the UK

Wattif, a Norwegian EV charging firm, has installed its first UK charging points and secured a €50m investment. Following the late 2022 switch on of chargers in Cambridge, the firm is planning more near Leeds and Scotland.
Wattif seeks to incentivise EV takeup by installing chargers at pre-existing car parks. Pending contract negotiations, thousands of charging stations could be installed over the next 18 months, the company says.
Compare destination charging costs
Compare the charging costs of the UK's most popular destination charging networks using our destination charging cost comparison tool,
Mercedes-Benz EQE goes on sale

The all-electric Mercedes-Benz EQE has now gone on sale, with prices starting at £90,560 for the EQE SUV 350 4MATIC.
That car has a range of 334 miles while the EQE SUV 500 has 324. Both models allow for up to 170kW at a DC rapid charger.
There are several trim levels, such as Premium Plus and Business Class.
The 350 is capable of 0.60mph in 6.6 seconds, while the 500 can do it in 4.9 seconds. The 500 model starts from £108,760.
NIO EP9 takes centre stage at Bicester Scramble

The NIO EP9 all-electric hypercar will make its Bicester Scramble debut on April 23, joining a display of cars built within 30 miles of the former RAF bomber training station.
The Nio set a then-record 6min 45.9sec lap around the Nordschleife in 2017, and has set autonomous driving records around the Circuit of the Americas.
Lunaz reveals EV-powered Bentley S2 Continental

Lunaz Design has revealed its latest creation – a 1961 Bentley S2 Continental bodied by James Young.
Its 6.2-litre V8 engine has been replaced by Lunaz's in-house designed proprietary modular electric powertrain, which comprises high-grade Tier 1 OEM battery cells and motors.
The car body was stripped down to a bare metal shell and returned to as-new condition using traditional coachbuilding and restoration techniques before the engine was replaced with Lunaz's unit.
The brakes, suspension, steering and electrics have been modified, and it now produces 400bhp and 530 lb-ft of torque.
Wiesmann Project Thunderball sells out for the first year

The all-electric Wiesmann Project Thunderball billed as the world's first all-electric luxury roadster – has sold out in the first year of production.
The 500kW, 1100Nm machine can hit 60mph in 2.9 seconds via an 800-volt, 92kWh lithium-ion battery pack.
The range is expected to be around 500km, with super-fast charging of up to 300kW.
Prices start at €300k, and the first deliveries are due in 2024.