All-electric Volvo XC40 Recharge now available to order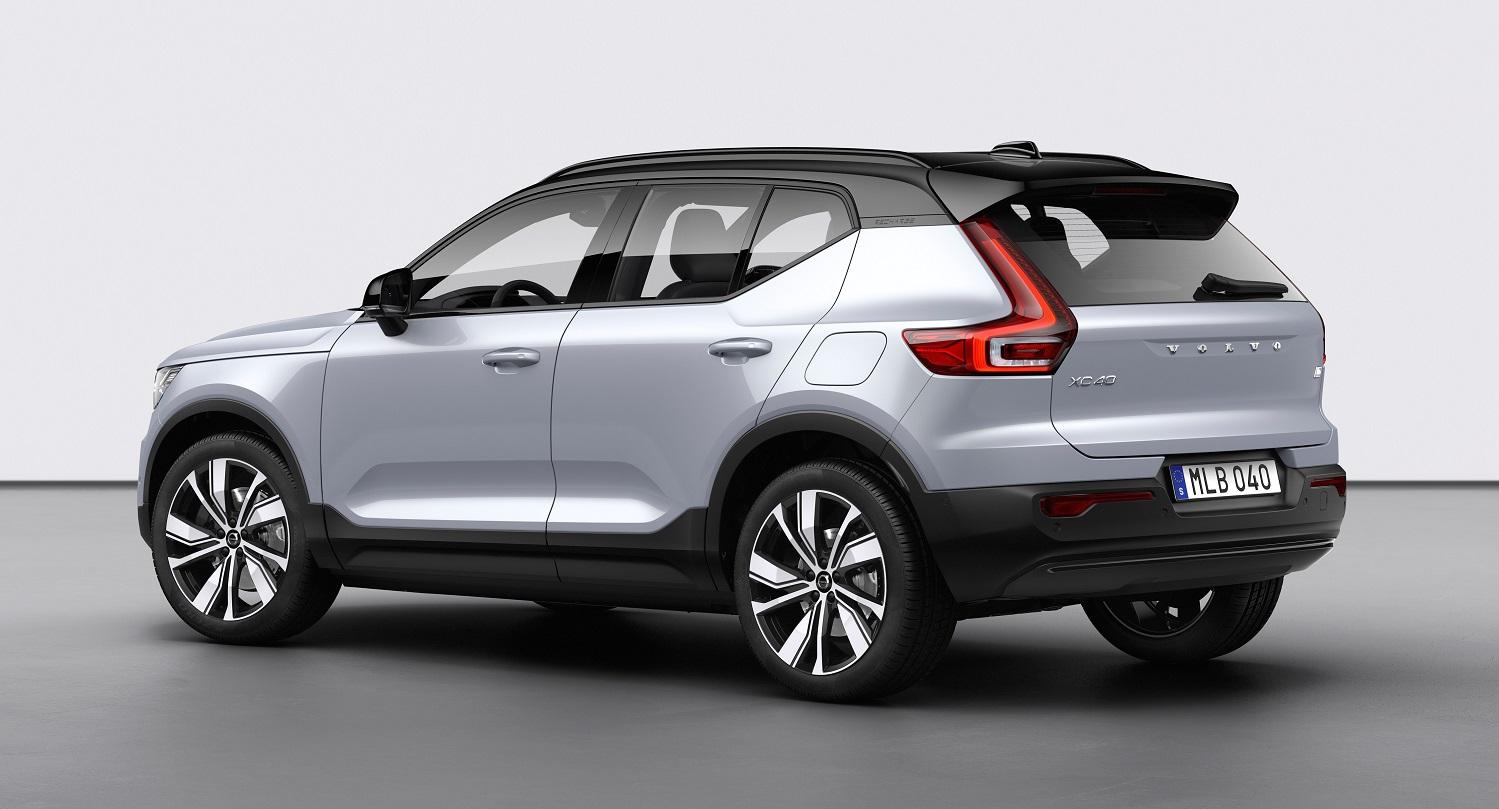 The XC40 Recharge, Volvo's first pure electric car, is available to order in the UK with prices starting from £53,155 for the initial R-Design spec.
The XC40 Recharge follows the recent launch of the plug-in hybrid version and expands Volvo's range of electrified vehicles. Every Volvo model is available as a plug-in hybrid, but the XC40 Recharge is the first of five planned fully electric cars to launch over the next five years.
Initially only available to order as the R-Design spec, the all-electric XC40 has a range of up to 249 miles owing to the large 79kWh battery. Volvo says this is more than enough to cover the UK average daily drive of 30 miles (and we agree), particularly if you have a home of work charge point to help keep the battery topped up.
Charging time for the electric Volvo XC40 will take about 12 hours from empty to full, but most of the time an overnight top-up is all that's needed to recover the typical mileage by the average UK driver.
CCS rapid charging capability does mean an 80% recharge is possible in under 40 minutes using a public rapid charger.
In-car entertainment is powered by Google Android, making it the first Volvo to use such a system and the carmaker also claims there is even more space compared thanks to the lack of an engine.
This has allowed for a 30-litre storage area under the bonnet where the engine would usually be – typically called a "frunk" or "froot" if you want to be loyal to the UK term.
Volvo also says the placement of the batteries under the centre of the car means the boot space has not been compromised although the 413 litres of storage out back is smaller than the 460 litres in the plug-in hybrid XC40.
System updates will also be made available over the air through a home WiFi connection so additional features can be added or improvements made to existing ones.
Orders are being taken for the R-Design Volvo XC40 Recharge right now, with deliveries expected in early 2021.