One in five properties could benefit from new rental home charger grants to unlock EV future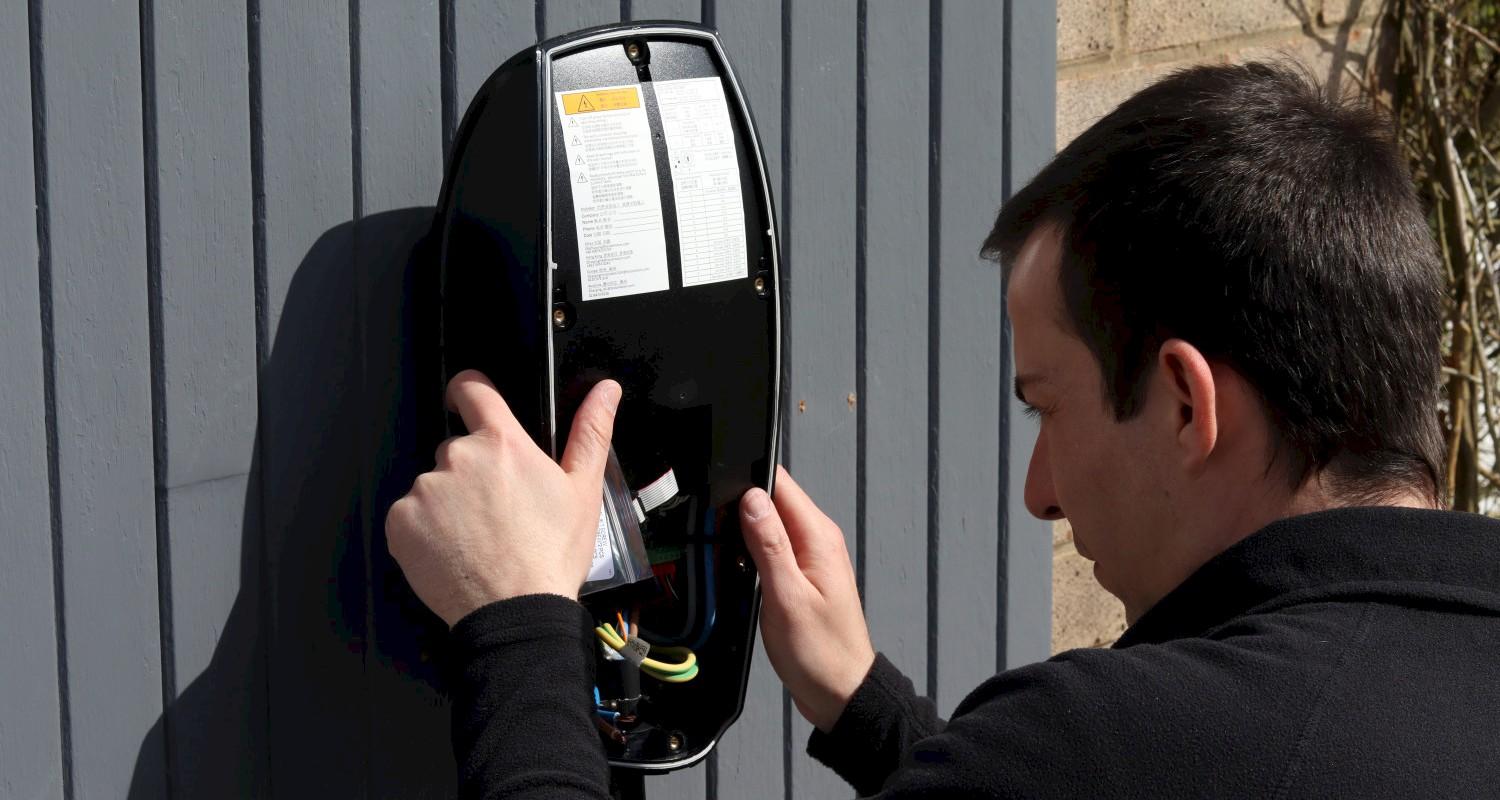 One in five properties in the UK could benefit from new Government grants to help fund electric vehicle home charging points for rented properties.
Following the discontinuation of the former EVHS funding in March 2022, the EV Chargepoint Grant for Landlords and the EV Chargepoint Grant for Tenants and Flat Owner-Occupiers offer up to £350 for the installation of a home charging point to make EV ownership easier for those living in rental accommodation or flats.
The new grants will allow renters and landlords, and subsequently any of their private tenants who own an EV – or plan to switch to one – to have access to a charging point to recharge their electric vehicles at home. This will, effectively, offer future-proofing to properties amidst an ever-increasing amount of EV sales and widespread 'net-zero' efforts.
The UK sees approximately 460,000 electric vehicles on its roads in 2022, with 64,000 EV registrations just this year alone*. The combination of this data, and reports that over half of motorists aged 16-49 are expected to switch to electric vehicles in the next decade**, shows this move by OZEV is well-timed.
GET A CHARGE POINT COST ESTIMATE IN AS LITTLE AS TWO MINUTES
Short for time? Our
easy estimate tool
can provide you with an estimated charge point installation cost in as little as two minutes.
To show exactly how landlords and tenants can benefit from the new EV Chargepoint Grants, Smart Home Charge, a leading UK retailer, installer and authority on home charging points is working with rental property provider Annington.
Smart Home Charge will be installing EV charge points for Annington tenants, allowing them access to efficient electric vehicle charging whilst also allowing them to save money on the actual charge point.
Danny Morgan, Editor and Marketing Manager at Smart Home Charge said: "The new EV Chargepoint Grants for landlords, tenants and flat owners are exciting, as they help open up the UK rental market to affordable home electric car charging. It's also very well-timed too, as there are more and more EVs on UK roads and many people, particularly younger individuals who rent homes, want to make the switch from petrol and diesel-powered vehicles."
Gary Smith, Property Manager at Annington Homes, said: "We've seen a huge increase in interest in EVs from our tenants, who are now actively looking for properties that have chargers in place, so their homes are 'EV ready'. That's why Annington is working with Smart Home Charge to install charge points at a number of its properties, so they can be used by existing tenants but also future-proofed for those who are yet to make the shift to an electric vehicle."
The Office for Zero-Emission Vehicles is offering this grant to landlords and tenants through authorised home charging point installers, of which Smart Home Charge is certified.
Sources:
* www.rac.co.uk/drive/electric-cars/choosing/road-to-electric
**www.ons.gov.uk/economy/environmentalaccounts/articles/overhalfofyoungerdriverslikelytoswitchtoelectricinnextdecade/2021-10-25