Weekly News Round-up 28.10.2022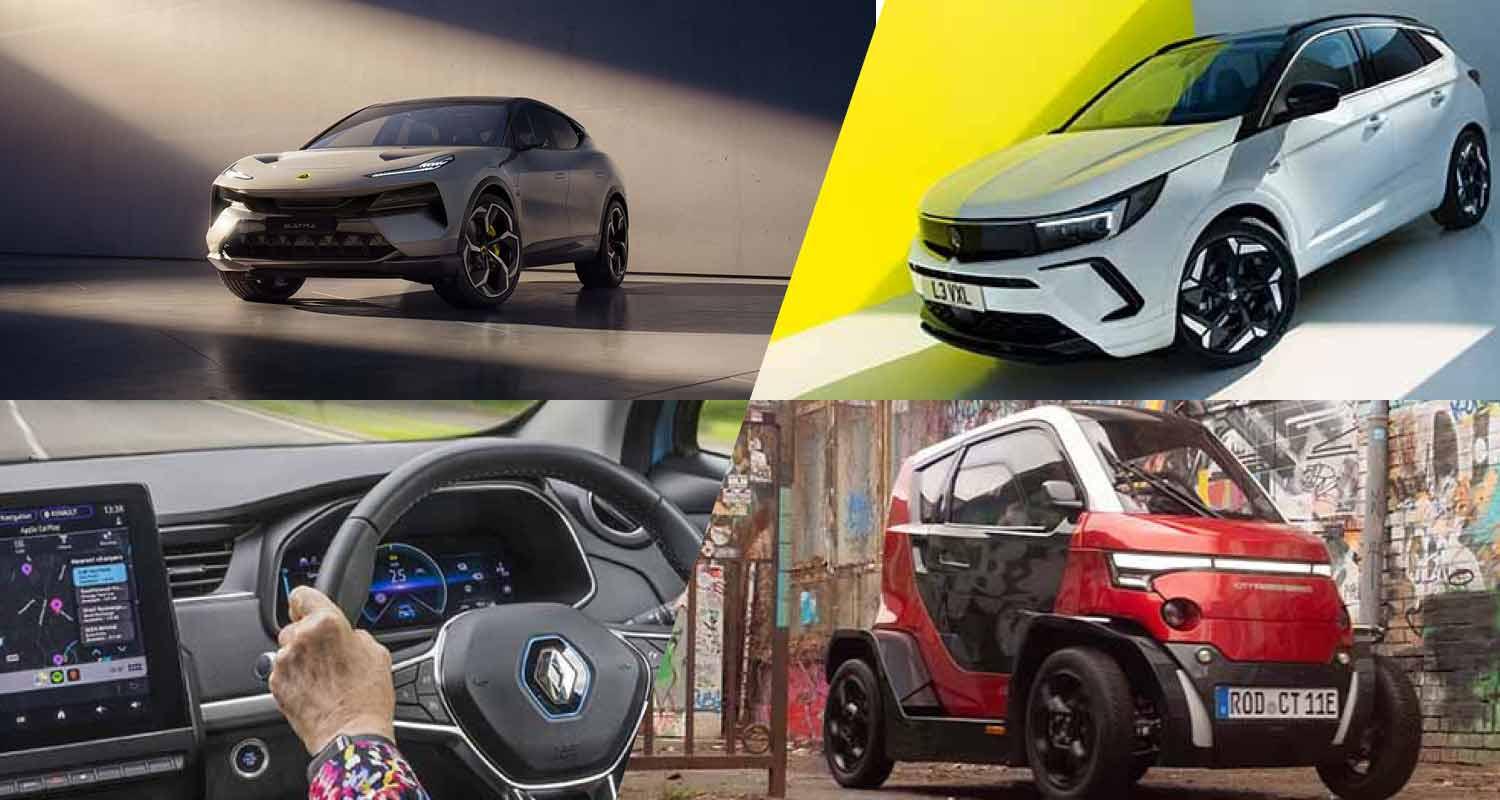 Hyundai and Lotus have revealed prices for their respective era-defining electric cars, with the suave-looking Ioniq 6 premium saloon from the South Korean firm and first all-electric SUV from the Norfolk-based performance carmaker.
Sign up to our newsletter to get all of our latest news and updates delivered straight to your inbox every other week.
Hyundai IONIQ 6 pricing announced

Hyundai has announced pricing for its Ioniq 6 First Edition – it costs £54,995. For that you get a range of 320 miles, 325PS of power and 605Nm of torque. The 77.4kWh battery is charged via an 800v system that offers 350kW ultra-fast charging compatibility. There's also a free one-year subscription to IONITY Premium package, through Hyundai's pan-European integrated public charging service Charge myHyundai.
Charge myHyundai offers access to over 400,000 charging points across Europe, including AC and DC connectors. The First Edition features matte-black 20in wheels, plus glossy black mouldings on the front, rear and side as well as glossy black mirror caps.
Take a look at our vehicle guides
If you're still choosing an electric or plug-in hybrid vehicle, take a look at our vehicle guides for some more information before deciding
Lotus announces Eletre pricing

The first Lotus SUV – and the first all-electric mainstream production Lotus – will cost from £89,500. There are three trims – Eletre, Eletre S and Eletre R,with two powertrains available. The Eletre and Eletre S use a 450kW/603hp single-speed powertrain, with a maximum range of 600km (373 miles). The Eletre R comes with a 675kW/905hp dual-speed system and a maximum range of 490km (304 miles).
"Torque figures are 710 and 985 Nm respectively, delivering a 0-62 mph (0-100 km/h) performance of either 4.5 or 2.95 seconds," says Lotus. "The 112 kWh battery for both versions has a charging time (10%-80%) of just 20 minutes using a rapid charger." The Eletre S costs £104,500, while the R costs £120,000.
EVIOS acquires Andersen EV

British home EV charge point manufacturer EVIOS has acquired luxury home charging business Andersen EV. "Production of Andersen units will recommence immediately and all associated customer support services will be merged with the existing operation at EVIOS's Bedfordshire-based headquarters," EVIOS says.
Vauxhall Grandland gets the GSe treatment

Vauxhall's sporty electric trimline, GSe, has been applied to the Grandland plug-in hybrid. The drivetrain combines a 1.6-litre turbocharged petrol engine with two electric motors – one on each axle – for a combined 300PS power output and all-wheel-drive. Fuel consumption is pegged at 217.3mpg, with CO2 emissions of 31-29 g/km).
The 0-62mph sprint takes 6.1 seconds and top speed is 146mph (84mph in electric mode). It's fitted with firmer springs and dampers (with help from Koni), and features bespoke GSe trim details. It goes on sale at the start of 2023.
Maserati reveals GranCabrio

Say hello to the new Maserati GranCabrio. The Modenese firm only revealed full details of the hardtop fairly recently, and here's the droptop version. Like the coupe it will feature the Folgore all-electric propulsion system, ahead of the entire range going full electric in 2030.
Get £5 free charging
Get £5 worth of free charging at Electric Universe supported charging networks when you sign-up using our link
Ford steels itself for low carbon metal

Ford in Europe is teaming up with with Tata Steel Nederland B.V., Salzgitter Flachstahl GmbH and ThyssenKrupp Steel Europe AG for the supply of low-carbon steel for future vehicles. "The three strategic suppliers to Ford have individual plans to increase the production of low carbon steel in the coming years," Ford says. "Based on the strong relationships with these partners Ford will significantly improve the CO2 footprint of its supply chain, with steel production being a key component."
The first use of the low-CO2 steel will be for a new, all-electric, medium-sized crossover vehicle, which is due to launch in 2023.
Skoda brings vRS brand to Enyaq IV

Skoda is bringing its high performance vRS brand to the Enyaq IV SUV. It features sports suspension as standard, 20in or 21in wheels and other vRS trim details. Thanks to 299PS dual electric motor drivetrain, it now offers all-wheel-drive. Its 111mph top speed gives it a 12mph boost over the normal Enyaq, and it can hit 62mph in 6.5 seconds. It has an 82kWh battery, a range of more than 310 miles and can be charged from 10 per cent to 80 per cent in 36 minutes.
Suzuki upgrades S-Cross to full hybrid

The Suzuki S-Cross has been upgraded to full-hybrid specification, with a 140v electrical system matched to a .15-litre K15C normally aspirated petrol engine. According to Suzuki, the hybrid system consists of a 140V lithium-ion battery and inverter, Motor Generator Unit (known as MGU), a 12V lithium-ion battery as well as a conventional 12V lead-acid battery to power components requiring lower voltage such as lights, instruments and heating and air conditioning.
Two trims are available – Motion (£26,749) and Ultra ALLGRIP (£31,549), the latter offering four-wheel drive.
Zap-Map teams up with Select Car Leasing

Select Car Leasing has teamed up with Zap-Map to offer anyone who leases an electric car three months' free access to Zap-Map's Premium service. The service includes the ability to home-in on charge points using a variety of enhanced filters, such as 'user rating' and 'multiple charger locations', as well as adding unlimited vehicles to the app and saving unlimited route plans. There's also in-car support via Apple CarPlay and Android Auto.
City Transformer CT-1 revealed
Say hello to the City Transformer CT-1 – an all-electric microcar that made its debut at the Mondial de l'Auto in Paris. The two-seater machine can reduce its track width from 1.4 metres to one metre to allow it to manoeuvre into small parking spaces. "This unique wheelbase transformation also takes place on the road in real time to outsmart traffic and congestion flow," the makers say.
It has a range of 180km, can recharge from 10 per cent to 80 per cent in 30 minutes and can top out 90km/h at full width, and 45km/h at tighter width. Production is due to begin in 2024.