Weekly News Round-up 26.08.2022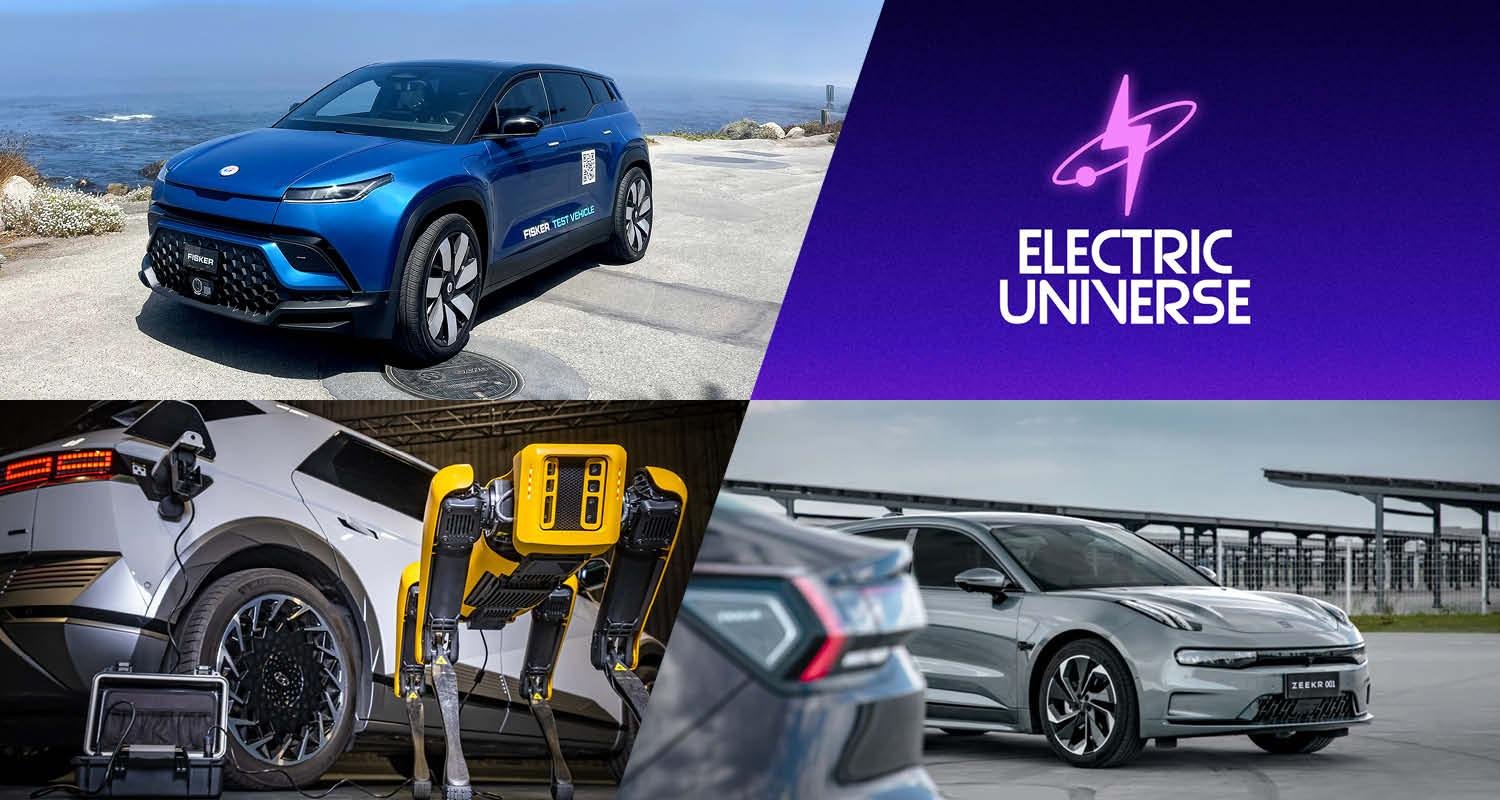 Other news includes: Peugeot adds plug-in hybrid options to the 3008 SUV range and VW releases the ID.Buzz Cargo.
Sign up to our newsletter to get all of our latest news and updates delivered straight to your inbox every other week.
Electric Juice is now Electric Universe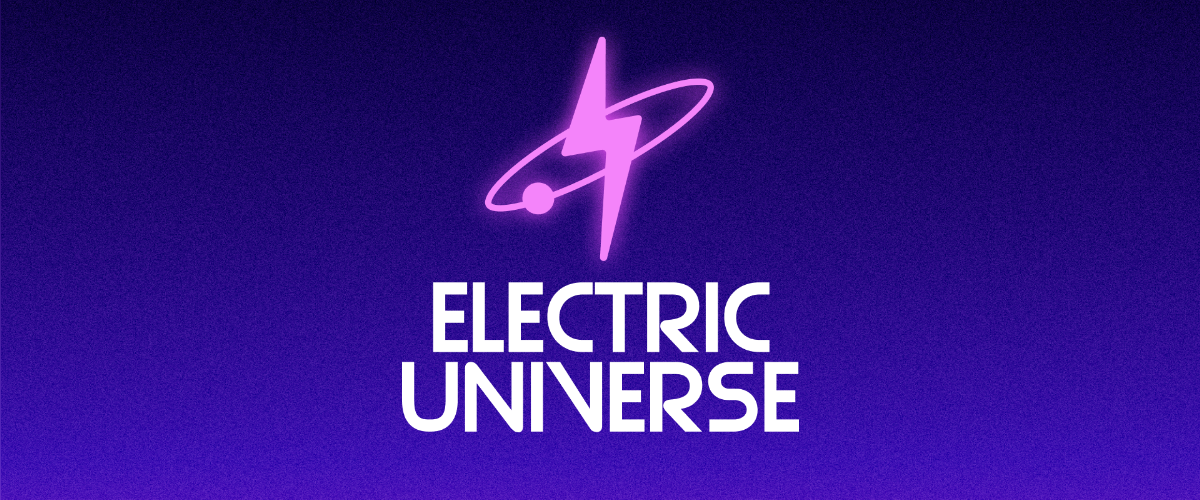 The Electric Juice app has been relaunched as the Electric Universe to celebrate more than 300,000 chargers joining the network, with the app itself called Electroverse. The update went live on August 24 and old Electric Juice cards will continue to work.
Get £5 free charging
Get £5 worth of free charging at Electric Universe supported charging networks when you sign-up using our link,
Kia to undertake EV6 marathon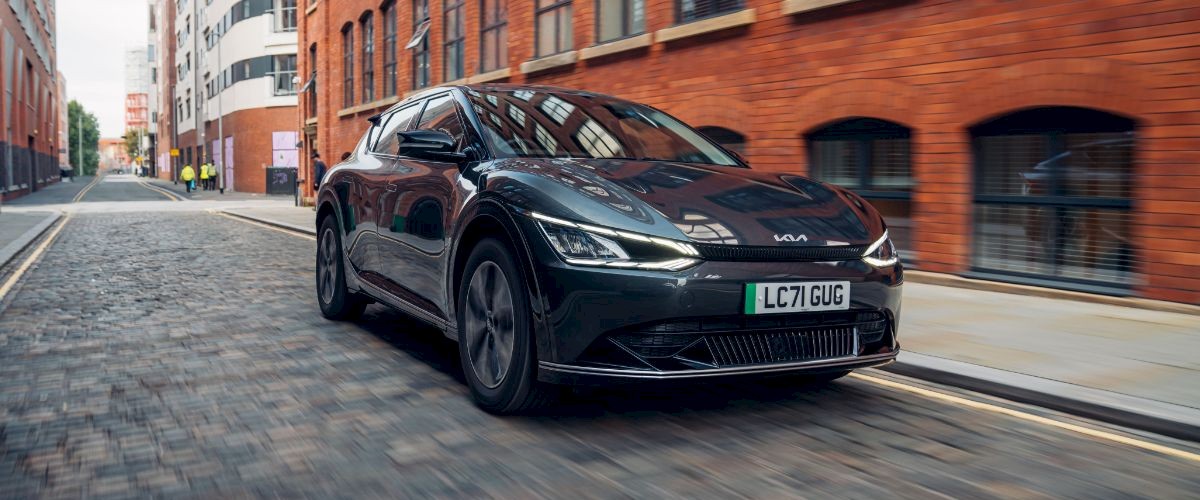 Inspired by an endurance test undertaken by Sir Stirling Moss 70 years ago, a Kia EV6 Air is to visit 15 countries in 120 hours, covering 3600 miles in five days. Expedition specialist Max Adventure will be breaking new ground, as this is the first time the route has been attempted in a fully electric vehicle as a continuous trip.
The event starts in Oslo, Norway on September 5, and will finish up in Lisbon, Portugal, on World EV Day, September 9.
Peugeot updates 3008 range to hybrid power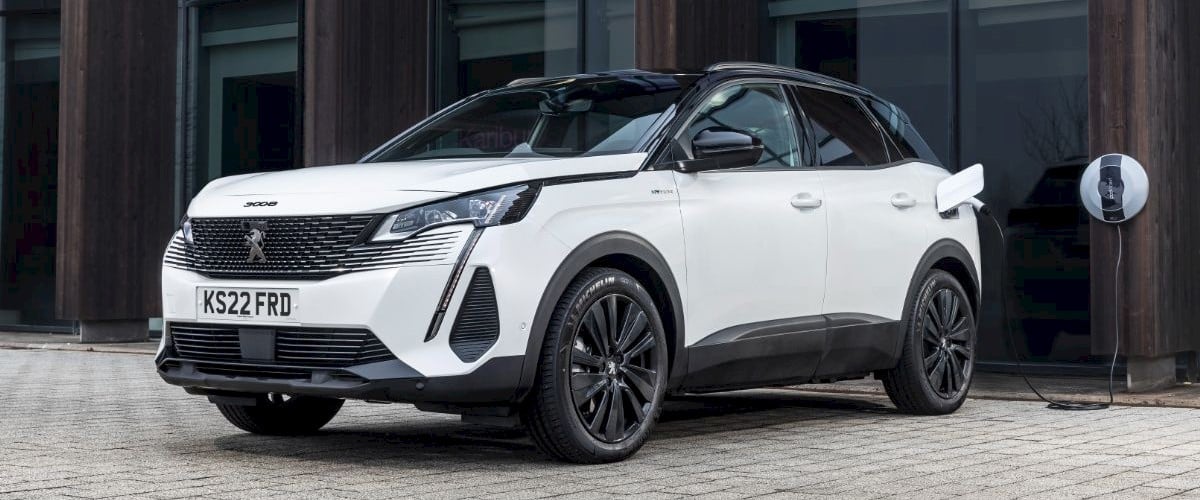 Peugeot has announced plug-in hybrid technology is available across the 3008 trim range.
From August, the previous Active Premium and Allure Premium trim lines will be replaced with Active Premium+ and Allure Premium+, while GT and GT Premium continue. Active Premium + models have been upgraded via the addition of an 'Aluminium Pack' with aluminium front door sills and pedals, 18-inch 'DETROIT' Storm Grey diamond-cut alloy wheels and aluminium roof rails.
Also added are dark tinted rear and rear-side windows. Allure Premium + models also receive the 'Aluminium Pack' with the roof upgraded to a contrasting 'Black Diamond' finish for added styling.
Kids wish for self-charging cars.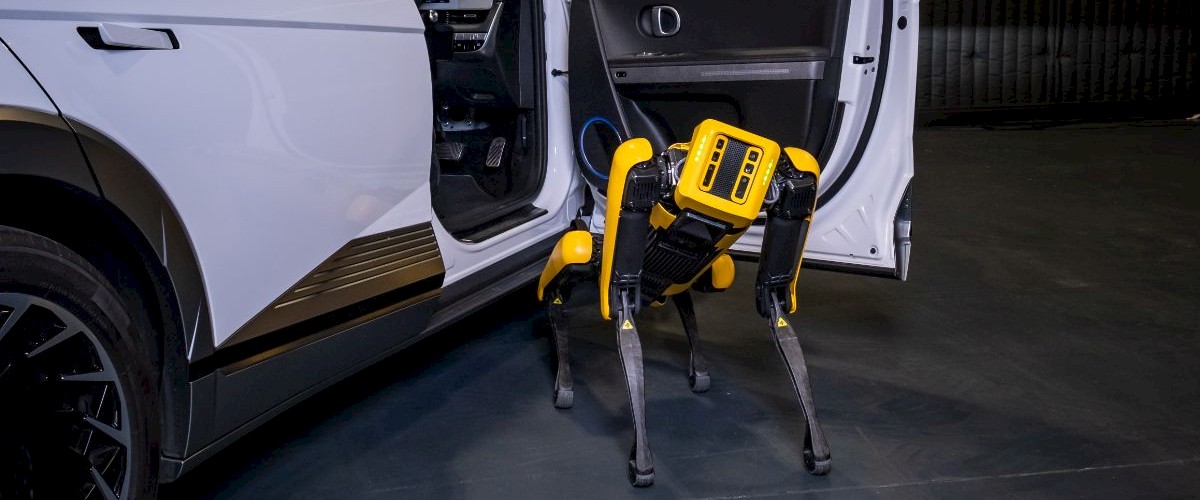 A Hyundai poll of 1000 children aged between six and ten has revealed that 72% said that self-charging electric cars were an invention they'd like to see, while more than half said they'd like to see a flying car.
Only 17% wanted to go to space via public transport. According to the poll of 1,000 children aged 6-10, 65% think technology can make the world a better place, for making and building things (59%) and learning (56%).
Renault announces Hippie Caviar Motel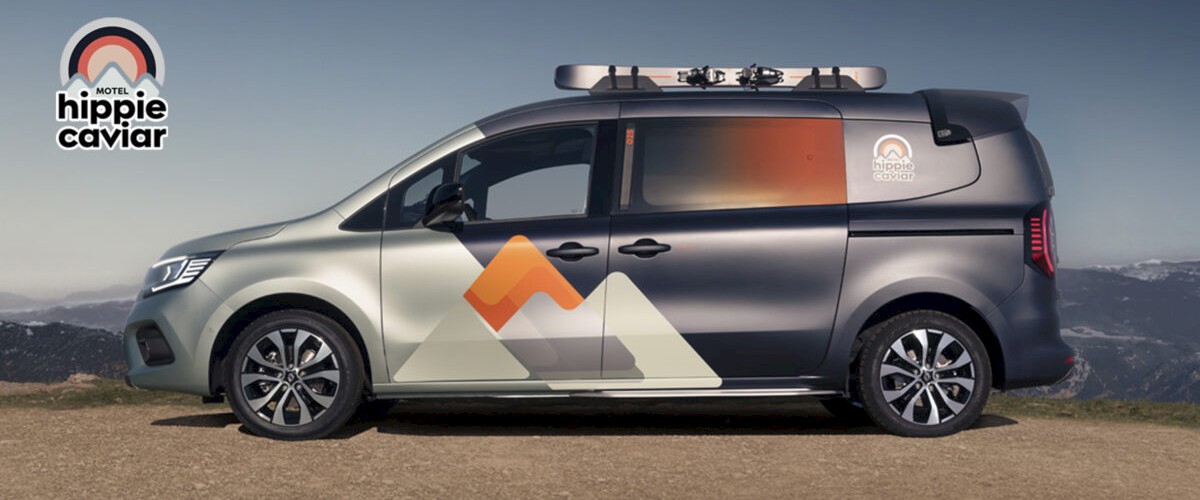 Following on from last year's Trafic-based Hippie Caviar Hotel show car, Renault has produced a new version, built around a Renault Kangoo E-Tech Electric.
Renault describes it as "a roving, versatile and sprightly shelter for adventure and sports enthusiasts who enjoy spending time outdoors in comfort". It has a 177-mile range, and 106 miles of range can be added in 30 minutes. The roof comes with a rack that can hold skies and a huge panoramic roof which can be used to enjoy the stars after folding down the bench into a comfortable single bed.
It's a showcase of Renault's strategy to reduce carbon emissions throughout the vehicle's life cycle – including the shelves and floor, which are made of recycled tyres and cork, as well as the all-electric powertrain.
Skoda reveals Vision 7S sketches

Say hello to the Vision 7S concept car, which Skoda says reveals further details of its new design language.
According to Skoda, "The significantly wider and flatter ŠKODA grille is dark and closed. The front headlights, which have been repositioned far out to the edge of the vehicle, are arranged in two rows one above the other, and the sharply defined daytime running light strip above them extends laterally into the pronounced wings, extending the light cluster to form a 'T'.
ŠKODA's new design language reflects familiar brand values, such as robustness, functionality and authenticity, and stands out with its spacious interior, durable, sustainable materials and aerodynamic, efficient body."
Fisker considers increasing production

Increased demand for the forthcoming Fisker Ocean has prompted the company to consider ramping up production beyond the originally projected 50,000 per year, with US manufacturing a possibility. The 5000-unit ONE limited launch edition sold out in 30 days and the waiting list for the SUV numbers over 1000.
"The enthusiasm we're seeing worldwide for the Fisker Ocean is nothing short of humbling. With our partners at Magna, test vehicles are rolling off the line at the carbon-neutral manufacturing plant in Graz, where we are working diligently on expanding production numbers beyond the current projection of 50,000 units per year," said CEO and Chairman of Fisker, Henrik Fisker.
"We are also exploring expanding operations to meet this growing demand, including considering manufacturing in the United States. And with our disciplined spending, strong cash position, extraordinary operational flexibility, strong relationships with our suppliers, and a diversified, high line-of-sight potential revenue stream for the first year, we're full speed ahead on all fronts.
I'm looking forward to seeing the very latest pre-production Fisker Ocean vehicles come off the line when I visit the Magna plant in September."
VW ID Buzz Cargo available to order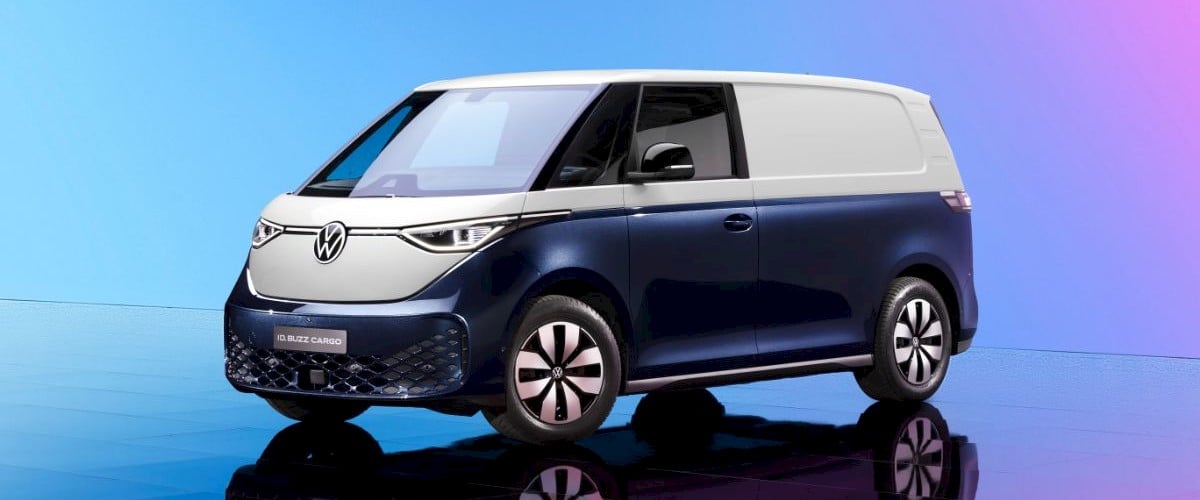 The all-electric VW ID Buzz Cargo is now available to order, with prices starting at £38,125, or £479 per month via VW Contract Hire. Two trims are available, both fitted with a 77kWh (net capacity) lithium-ion battery and an electric motor producing a power output of 204 PS and delivering an all-electric range of up to 256 miles.
The £38,125 Commerce features an LED headlight signature, three front seats with heated driver's seat, front and rear parking sensors, Ready 2 Discover infotainment system with a 10" touchscreen, wireless App-Connect for Apple CarPlay and Android Auto, and multiple USB-C ports. The price also includes three services and one MOT.
The £42,375 Commerce Plus adds adaptive Cruise Control (ACC), Keyless Entry, Park Assist Plus with memory function, rearview camera, multi-function leatherette steering wheel, heated windscreen, Discover Pro navigation system with 10" touchscreen, plus a range of driver assistance systems such as Travel Assist, Lane Assist, Side Assist and Emergency Assist.
The ID Buzz Cargo can fit two Euro pallets loaded sideways, and can tow trailer loads of up to 1000kg via an optional trailer hitch.
Vehicle to Grid technology makes UK debut with Octopus Energy

Octopus Energy Group and National Grid ESO have announced the first successful integration of vehicle-to-grid technology. The project used the Balancing Mechanism, the method used by National Grid ESO to balance Great Britain's electricity system in real-time.
It's the first time that vehicle-to-grid technology has been utilised in the UK, demonstrating how electric vehicles can receive a direct signal from the ESO to support system balancing. This means that in future, consumers could help balance the national transmission system through their electric vehicles.
The tests demonstrated that an hour of a million EVs exporting to the grid could generate the same amount of power as 5500 onshore wind turbines. Octopus Energy's electric vehicles arm analysed the data to reveal that if the trial results were extrapolated across a whole year, the EVs could realise a profit of around £62 million, while also saving non-participating customers money through grid balancing cost reductions. Customers could also save £840 per year.
Compare EV energy tariffs
Compare the UK's most popular home EV energy tariffs using our EV energy tariff comparison tool
Zeekr breaks records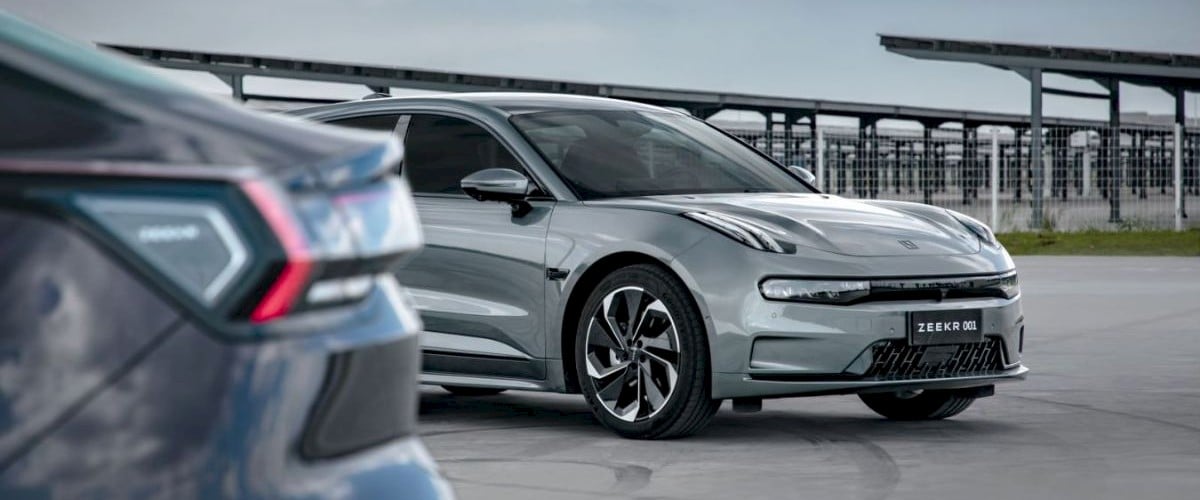 Zeekr has broken two Guinness World Records at an event in China – the fastest drift ever achieved by an electric car, and the fastest electric car slalom. The Zeekr 001's twin electric drive system helped the car to a maximum drift speed of 207.996km/h.
The front and rear were able to achieve instantaneous torque output up to 7680Nm and an acceleration time up to 100km/h in 3.8 seconds. The Zeekr 001 also weaved between 50 equally spaced cones in 49.05 seconds.