Weekly News Round-up 23.12.2022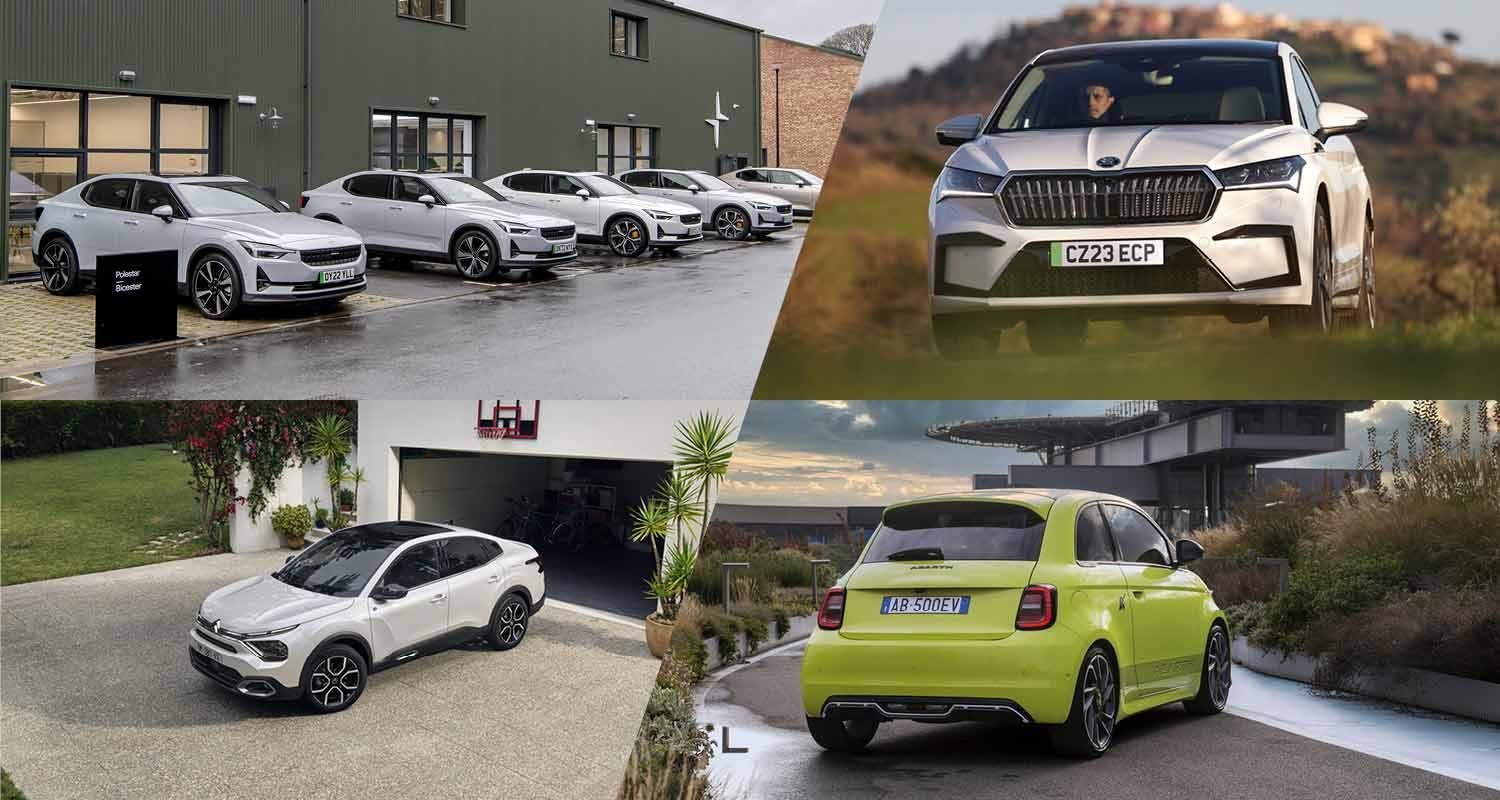 In other news: Zap-Map unveils its annual survey and Citrëon opens for order books for the ë-C4 X Electric.
Sign up to our newsletter to get all of our latest news and updates delivered straight to your inbox every other week.
Polestar opens Bicester base

Polestar has opened its UK commercial headquarters at Bicester Heritage, Oxfordshire, after celebrating delivering 11,000 cars here. The Polestar Space at Bicester will be located on the ground floor of the building and will offer "a welcoming environment for customers to experience Polestar electric cars, interact with Polestar specialists and experience a test drive". It will be open from early next year, and will also host exclusive customer events.
Kia reveals Christmas cash-saving tips

Kia UK and independent automotive training organisation, Motiv8, have revealed that with a few changes to driving technique, savings of up to £16 on the average mileage could be made this festive season. This could equate to £500 over a full year. Kia's top five tips were:
"Go easy with the right foot – The instant torque of an EV is exhilarating, but it comes at a price. Up to 50 per cent of the energy powering a car goes into acceleration, so aggressive driving uses more energy
Lighten the load – Take the roof box off if you're not using it and unload any unnecessary clutter (but don't forget the presents!)
Momentum – Careful route planning to avoid jams will keep you moving. Sometimes the fastest way is not the most efficient way
Anticipate - Anticipating the traffic situation ahead will keep the car moving at a steady pace and use less energy than heavy slowing and acceleration
Go slow, and wham on the radio! – Cutting your speed from 60 mph to 50 mph can improve efficiency by up to 15 per cent."
Compare EV energy tariffs
Switching to an EV energy tariff could save you hundreds on your annual charging costs. Find the best one for you by comparing their costs side-by-side.
Zap-Map EV ownership survey unveiled

Zap-Map has released the results of its EV charging survey. Conducted in September 2002, it saw responses from more than 4,300 Zap-Map users. The survey includes aspects such as the ranking of 21 charging networks.
Pod Point remains the network used by the highest number of respondents on a regular basis, but InstaVolt and Gridserve – two networks installing these charging hubs – this year moved into second and third place in terms of popularity. 41 per cent of respondents said they regularly use InstaVolt chargers, while 40 per cent said the same for Gridserve Electric Highway – up from 29 per cent last year. You can find more details by heading over to their website.
Order books open for Citroën ë-C4 X Electric

Citroën's first electric-only model, the ë-C4 X Electric, is now available to order in the UK, priced from £31,995. It comes with a 100kW electric motor and a 50kWh battery pack, which offers up to 222 miles of range from a single charge. It also has a 7.4kW single-phase on-board charger and a Type 2 Mode 3 charging cable. A full charge from a 7kW home charging point takes 7.5 hours, while 100kW rapid charging means an 0-80 per cent charge can be completed in 30 minutes.
Stellantis accelerates the production of new electric motors

Stellantis is to ramp up the production of the M3 electric motors that will feature in the DS E-Tense, Jeep Avenger, Vauxhall Mokka Electric and the Peugeot e-208. Production capacity is expected to reach more than one million electric motors per year as part of Stellantis's joint venture with Emotors.
Find the right charging point for your vehicle
Find out the charging costs, charging times and range of the UK's most popular electric vehicles by visiting our vehicle guides.
Skoda expands Enyaq Coupe iV model range

Skoda has expanded the Enyaq Coupe iV range to four models. In addition to the current range-topping vRS that went on sale earlier this year, the new 80, 80 SportLine Plus, 80x SportLine Plus will be available to order from 17 January. "All models from launch are equipped with an 80kWh (77kWh net) battery that can return between 320 and 345 miles of WLTP combined range," Skoda says.
"All ENYAQ Coupé iV models can accept a DC rapid charge at speeds of up to 135kW with an 80 per cent charge achievable in as little as 29 minutes when connected to a compatible charger. A full charge on a 7kW domestic wallbox will take 13 hours." Prices start at £44,825 for the iV 80.
Hyundai Kona charged up with EV-influenced styling

Hyundai has restyled the Kona to reflect an EV-style design. The three versions – EV, Hybrid and N Line models have all been derived from the EV version, but with subtle changes between the three. "The EV gets pixel graphic details on the intake grille and rear bumper, a pixel-inspired 19-inch alloy wheel design, black embracing line and optional black side mirrors and roof," says Hyundai.
"The ICE and HEV share a bold and rugged bumper and skid plate design, and black wheel arch cladding. The N Line boasts optional black side mirrors and roof, wing-type spoiler, more aggressive front and rear designs with wing-shaped bumper to emphasise a lower stance, distinctive 19-inch alloy wheels, twin muffler and silver side skirt."
Stellantis teams up with Octopus Energy

Stellantis UK has partnered with Octopus Energy to support electric vehicle drivers across the UK. The partnership provides new and existing Citroën, DS Automobiles, Fiat, Jeep and Peugeot customers with greater home and public charging support; the programme is already available to Vauxhall customers. Through Octopus Energy, drivers gain access to more than 330,000 public charge points across the UK and Europe, with one single payment card and app, in addition to access to new smart energy tariffs.
Audi commits to EV-only future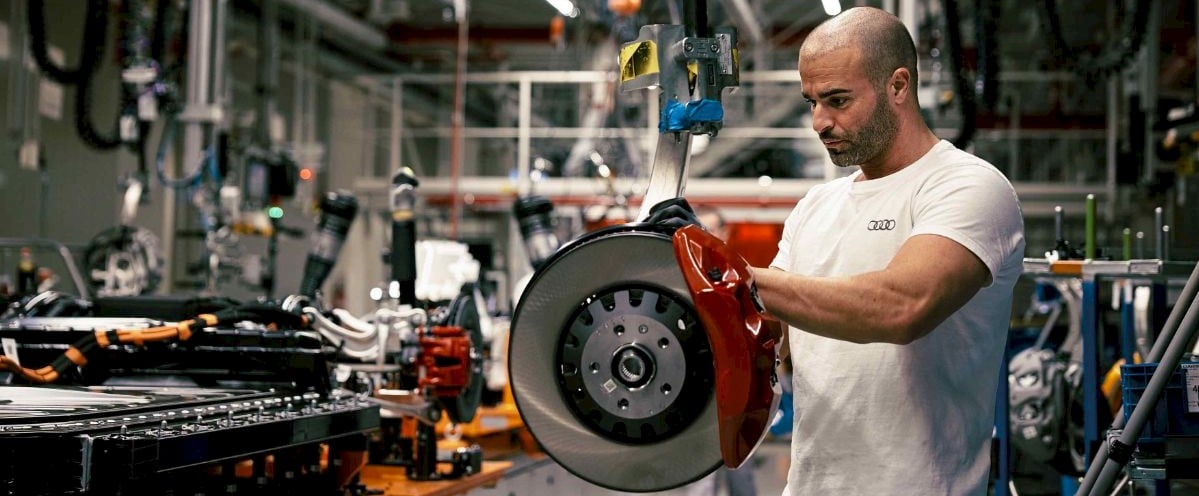 Audi will only launch all-electric models onto the global market, gradually phasing out production of its combustion models by 2033. "Step by step, we are bringing all our sites into the future," says Audi Board Member for Production and Logistics Gerd Walker. "We don't want any standalone lighthouse projects on greenfield sites.
Instead, we are investing in our existing plants so they end up being just as efficient and flexible as newly built production sites or greenfield plants." In 2029, all production sites will be producing at least one all-electric vehicle model. Depending on local conditions, the production of the remaining combustion models will be gradually phased out by the beginning of the next decade.
First US-spec Everrati 964 heads Stateside

A Porsche 911 (964) 'Signature' model, specified in Mexico Blue, with Bridge of Weir Dark Blue leather, has become the first Everrati of its kind to head Stateside. The build was carried out by Everrati's partner Aria Group, based in Irvine, California, but it was developed and engineered by Everrati's expert team of specialists at the company's global headquarters in Oxfordshire, UK.