Weekly News Round-up 08.07.2022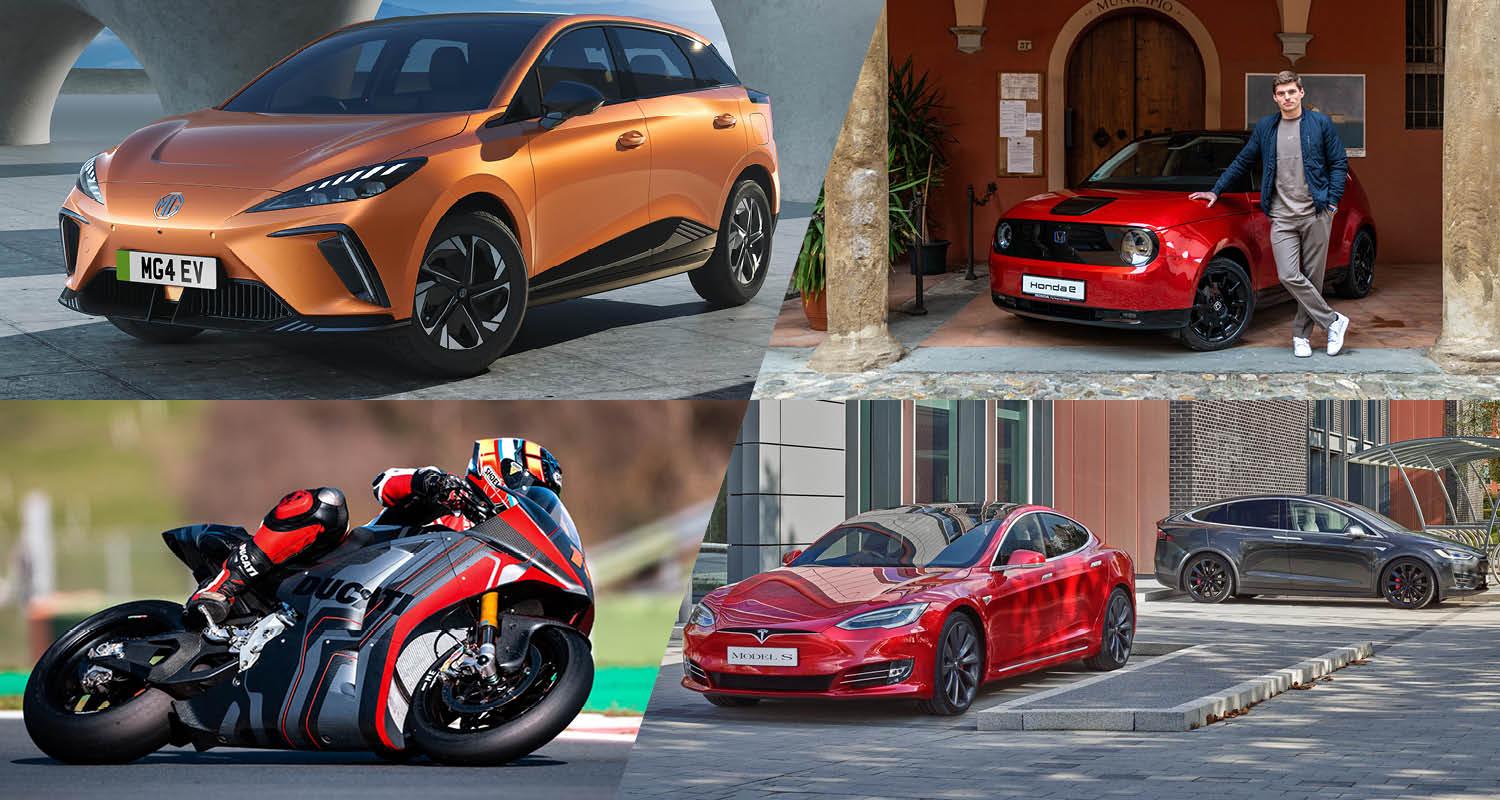 Continue scrolling to read our top news stories. This week we bring you news about Ducati's all-new electric superbike as well as what Formula One World Champion Max Verstappen has to say after driving the new limited edition Honda E
Sign up to our newsletter to get all of our latest news and updates delivered straight to your inbox every other week.
The number of BEVs on UK roads tops the 500,000 mark

This week the RAC revealed that the UK now had more than 500,000 electric vehicles on the road. It came as the UK's car sales were some of the worst on record, but the RAC's EV spokesperson Simon Williams said traversing the 500,00 figure was a 'ray of light in what is otherwise a gloomy set of new figures'.
"Moreover, sales of all plug-in vehicles including plug-in hybrids (PHEVs) now account for one-in-five registrations which clearly shows that desire for electrified vehicles shows no signs of waning, with the record petrol and diesel prices no doubt having an effect," Simon Williams said.
"However, sales of PHEVs appear to be down on 2021, which could be a sign that drivers are biting the bullet and jumping straight into an all-electric vehicle rather than using PHEVs as a stepping stone" Williams added.
GET A CHARGE POINT INSTALLATION COST ESTIMATE
Using our
Charge point cost estimate tool
, you can find out the rough cost for a home charging point installation in as little as 2 minutes.
Non-EV owners have more range anxiety than actual EV owners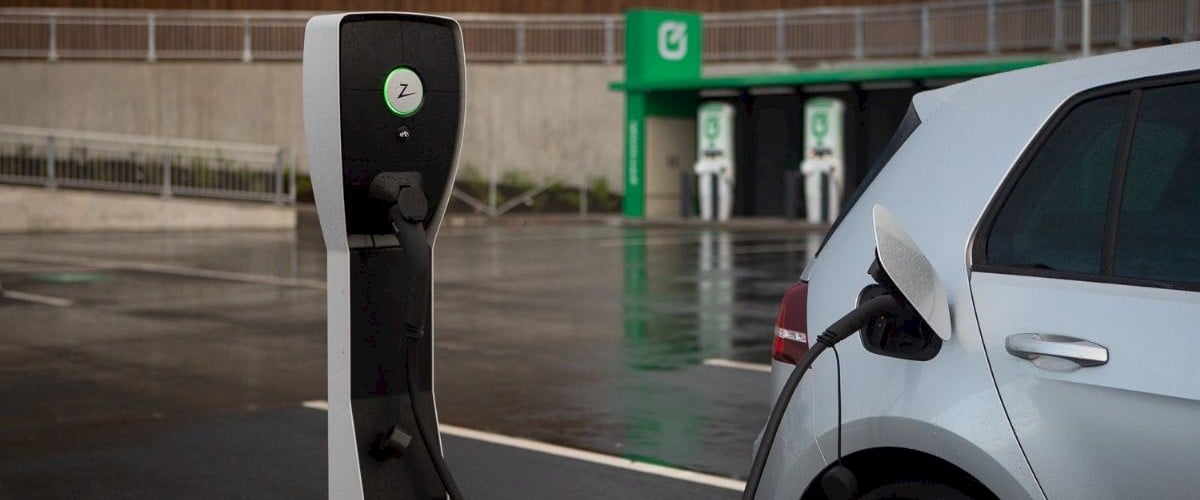 Insurer NFU Mutual revealed that range anxiety and the time taken to recharge is the biggest barrier to EV adoption among the 1107 respondents to its latest survey, with 58% concerned about the lack of charging points and 44% concerned about the time to recharge.
However, the respondents to the survey who were EV owners were more confident, with 36% concerned about recharge times, and 41% concerned about a lack of charging points.
"This suggests that the reality of owning an EV outmatches the expectations and that the barriers to ownership are smaller than they are made out to be," said NFU Mutual. Three-quarters of EV owners noted the lower running costs of EVs are a benefit, compared to 57% of the general population.
EV charging on UK motorways triples, according to Gridserve

One year after Gridserve took over the Electric Highway from Ecotricity, its upgrades to the network have seen a three-fold increase in EV charging on the UK motorways, while the customer experience has also improved, the company says.
Over the past 12 months, 160 charging locations have been added to the network including seven High Power Electric Super Hubs and a new Electric Forecourt in Norwich with dozens more sites already under development.
Gridserve says it is now charging more than 100,000 electric vehicles every month using net-zero carbon energy with a 99% uptime. There's also been a quadrupling of energy supplied, saving more than 20,000 tonnes of C02.
To celebrate the one-year anniversary of Gridserve's take over of Ecotricity's electric highway, Gridserve is running a competition to win 1000 miles of free charge across the network. To enter, drivers must find the Gridserve birthday wrapped chargers hidden across the network and submit an image on Twitter or Instagram tagging GRIDSERVE and using the hashtag #GSElectricHighwayBday, to enter the draw.
The competition will close at 23:59 on Sunday 31st July 2022, with winners being announced on Twitter and Instagram by 11am on Friday 12th August 2022.
Compare rapid charging costs
Compare the charging costs of the UK's most popular rapid charging networks using our rapid charging cost comparison tool,
Ducati announces V21L electric superbike prototype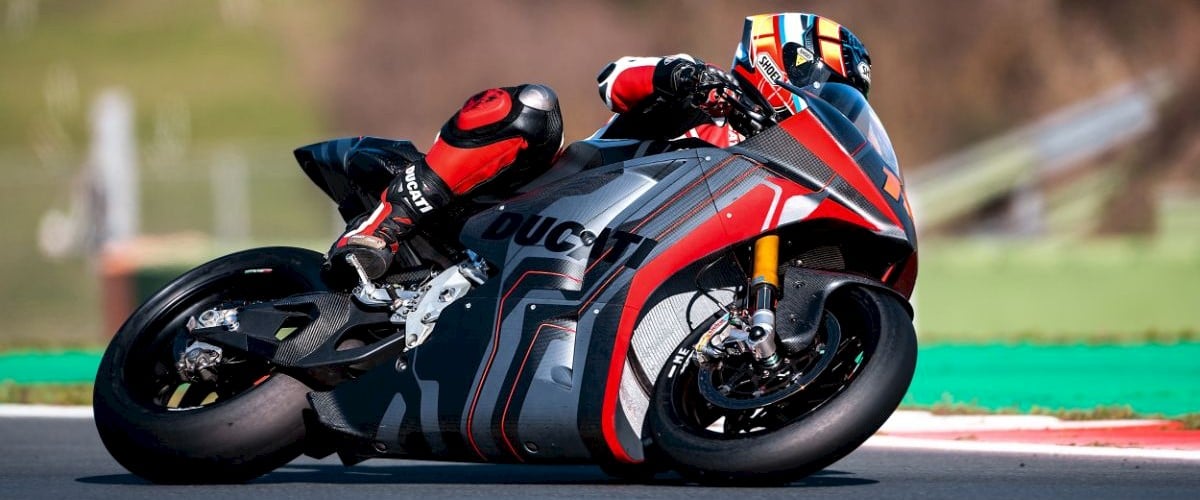 Ducati announces some of the technical details about the V21L electric superbike prototype. It has a total weight of 22kg, a brake horsepower figure of 150 and 140Nm of torque, meaning it can reach 275km/h on a circuit. The battery pack weighs 110 kg and offers a capacity of 18 kWh with a 20kW charging socket integrated into the tail.
The inverter weighs just 5kg and is derived from a high-performance model used in EV motor racing, while the motor (which weighs 21kg and has a maximum rotation speed of 18,000rpm) was developed by a partner to Ducati's precise specifications. The entire system is based on a voltage of 800V (with a fully charged battery pack) to maximise performance and range.
The Ducati V21L can be charged as soon as it enters the garage, taking around 45 minutes to recharge up to 80% of its range.
MG4 EV due for September release

MG has released more details about its MG4 EV ahead of its September launch. The first of a series of MG vehicles to use an advanced Modular Scalable Platform (MSP) architecture, it's going to be offered with battery capacities from 51kWh to 64kWh with ranges of 218 and 281 miles respectively.
The car promises to be fun to drive with the MSP being designed to be used across a variety of body styles, ranging from SUVs to sports cars. It's a rear-wheel-drive platform which allows 50:50 weight distribution and is suitable for wheelbases ranging from between 2650mm and 3100mm.
Tesla pauses output in China and Germany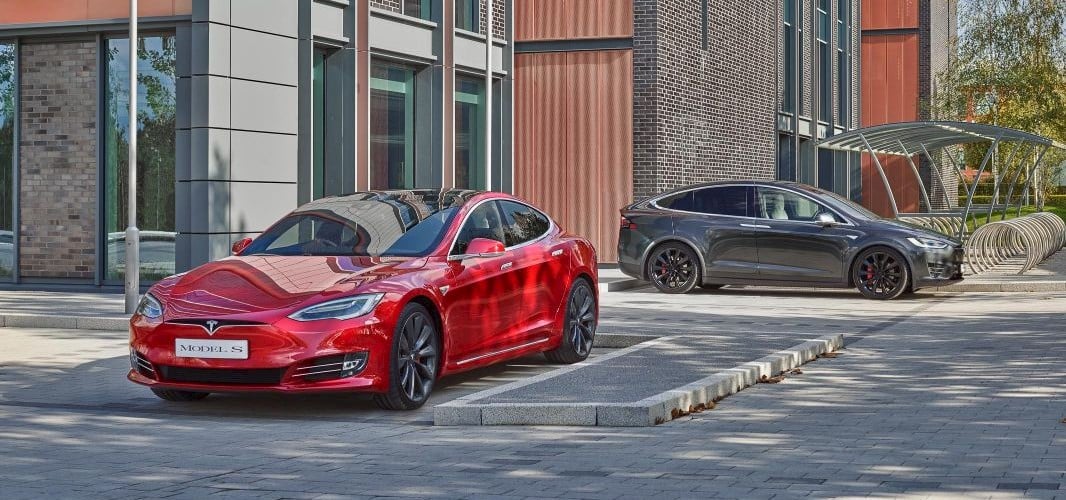 Tesla's woes in the second quarter of 2022 got worse with the news that despite opening a controversial new factory in Germany in March, production is to pause.
Elon Musk described the new plants as 'money furnaces'. "Berlin and Austin are losing billions of dollars right now because there is a ton of expense and hardly any output," Musk told the Tesla Owners of Silicon Valley on May 31. "Getting Berlin and Austin functional and getting Shanghai back in the saddle fully are overwhelmingly our concern" Musk added.
Tesla reported 254,695 deliveries for the quarter, short of analysts' estimates, though Tesla estimated tough times thanks to Shanghai's weeks-long lockdown in response to a COVID outbreak. The Shanghai plant is Tesla's most productive factory, and to keep it going during lockdown thousands of workers slept on-site to maintain partial production. Tesla shares plunged 38% in the three months that ended in June, a record quarterly drop.
EU's stance on lithium could lead to plant closures in Germany

The European Union is currently weighing up whether to class lithium as dangerous to human health. Proposals from the European Chemicals Agency, ECHA, declare that key lithium salts are hazardous to human health, and if lithium carbonate, lithium chloride and lithium hydroxide are classified as dangerous, it would complicate the import procedure, production and handling of the materials.
Albemarle, based in Charlotte, North Carolina, has indicated it may be forced to close its plant in Langelsheim in north Germany if the plan is accepted due to the extra costs that the class change would introduce. In that case, Chief Financial Officer Scott Tozier said, the company wouldn't be able to import lithium chloride, its primary feedstock.
While work continues on new battery technologies, lithium-ion is still the bedrock of battery production and critical to electric vehicles and, more widely, the storage of renewable energy for the foreseeable future. Tozier warned a decision to declare lithium salts hazardous would prompt an exodus of EU producers, including battery recyclers.
The proposals may also cut investment in the EV sector, according to lobby groups including Eurobat, the International Lithium Association and Eurometaux, as revealed in an open letter to politicians. Tesla has also warned that soaring materials prices and supply-chain bottlenecks threaten the adoption of electric vehicles.
In the letter, the lobby groups raised concerns about the scientific rationale for the classification, which might lead to the chemicals being labelled as a "substance of very high concern" alongside severely carcinogenic and mutagenic toxins the EU intends to gradually phase out by restricting usage.
This might undermine separate efforts to boost domestic production of lithium, which the commission designated as a critical raw material in 2020. The proposals refer to lithium carbonate, hydroxide and chloride. The decision is expected to be reached by early next year.
Lamborghini invests big in EV future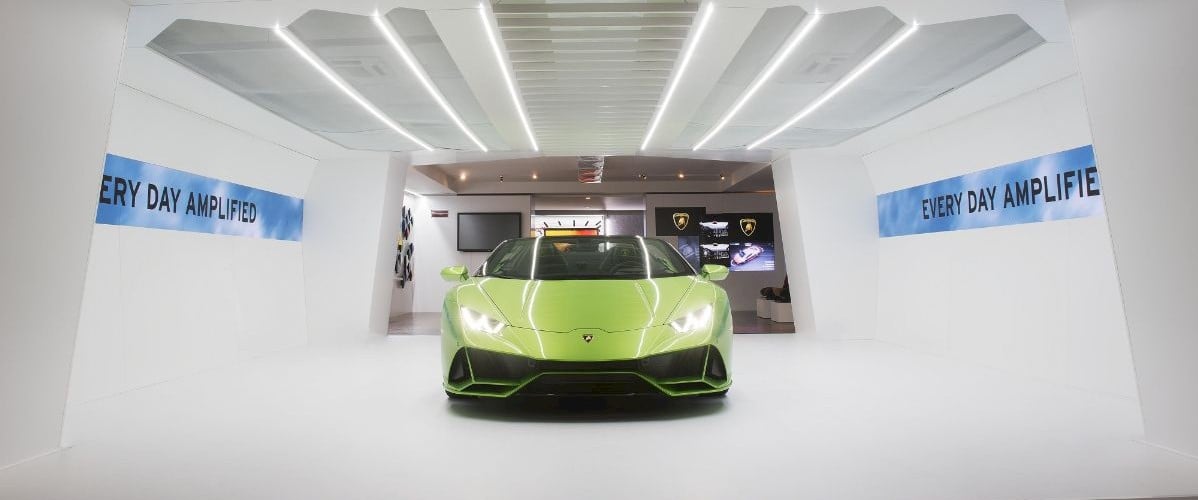 Lamborghini plans to invest 1.8 billion euros into electrification, with a hybrid lineup due by 2024 and its first fully electric vehicle by the end of the decade.
"We have earmarked 1.8 billion, but in reality, it will be much more - the biggest investment in the history of Lamborghini Automobili," Winkelmann told Il Sole 24 Ore. The 1.8 billion investment doesn't include the money needed for a fully electric Lamborghini, he continued, adding: "The investment will be huge because we have to face the full electric era while maintaining the values of Lamborghini's DNA. It will be a very difficult challenge."
Max Verstappen debuts Honda e Limited Edition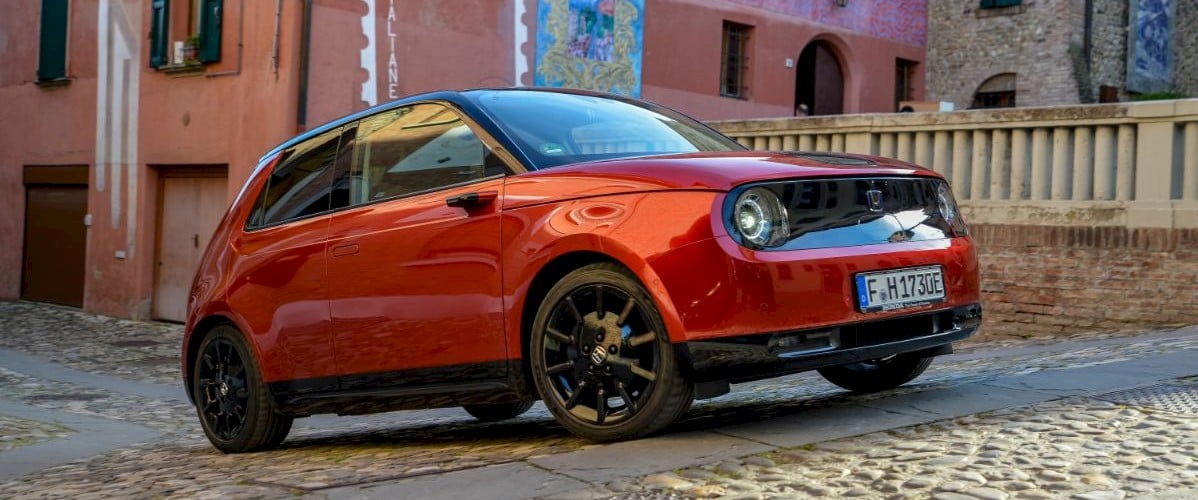 Honda has announced a new Limited Edition Honda E, based on the Advance Grade. The vehicle is finished in Premium Crystal Red with unique black alloy wheels and costs £38,120.
Just 50 are being built with Formula One World Champion Max Verstappen being among the lucky people to get behind the wheel of one just before winning the Emilia Romagna Grand Prix. "The Honda e Limited Edition is simply lovely," said Verstappen. "It has funky looks, a compact design and is fun to drive. It's a great electric urban vehicle."
Cupra Born scores a five-star EuroNCAP rating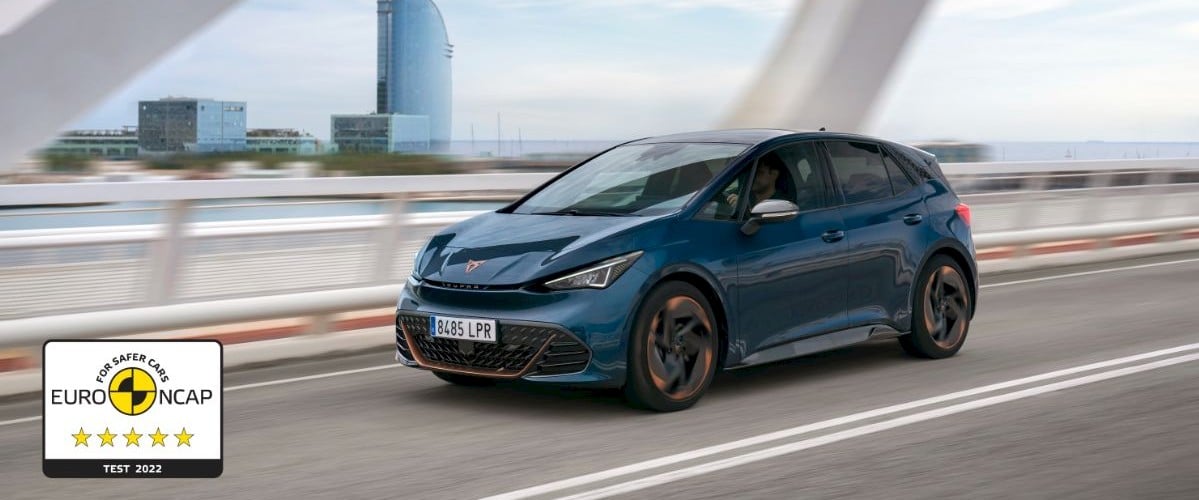 Cupra's first full EV, the Born, has scored five stars in EuroNCAP safety testing. It scored highly across all of the organisation's tests: Adult Occupant 93%, Child Occupant 89%, Vulnerable Road User 73% and Safety Assist 80%.
The Born's systems include Autonomous Emergency Braking, Traffic Sign Recognition, Travel Assist, Light Assist and Pre-Crash Assist. It also has seven airbags, including a standard front-central airbag, Front Assist with vehicle, pedestrian & cyclist detection, Emergency Steering Assist, Junction Assist, Lane Assist and Emergency e-Call.