Weekly News Round-up 13.01.2022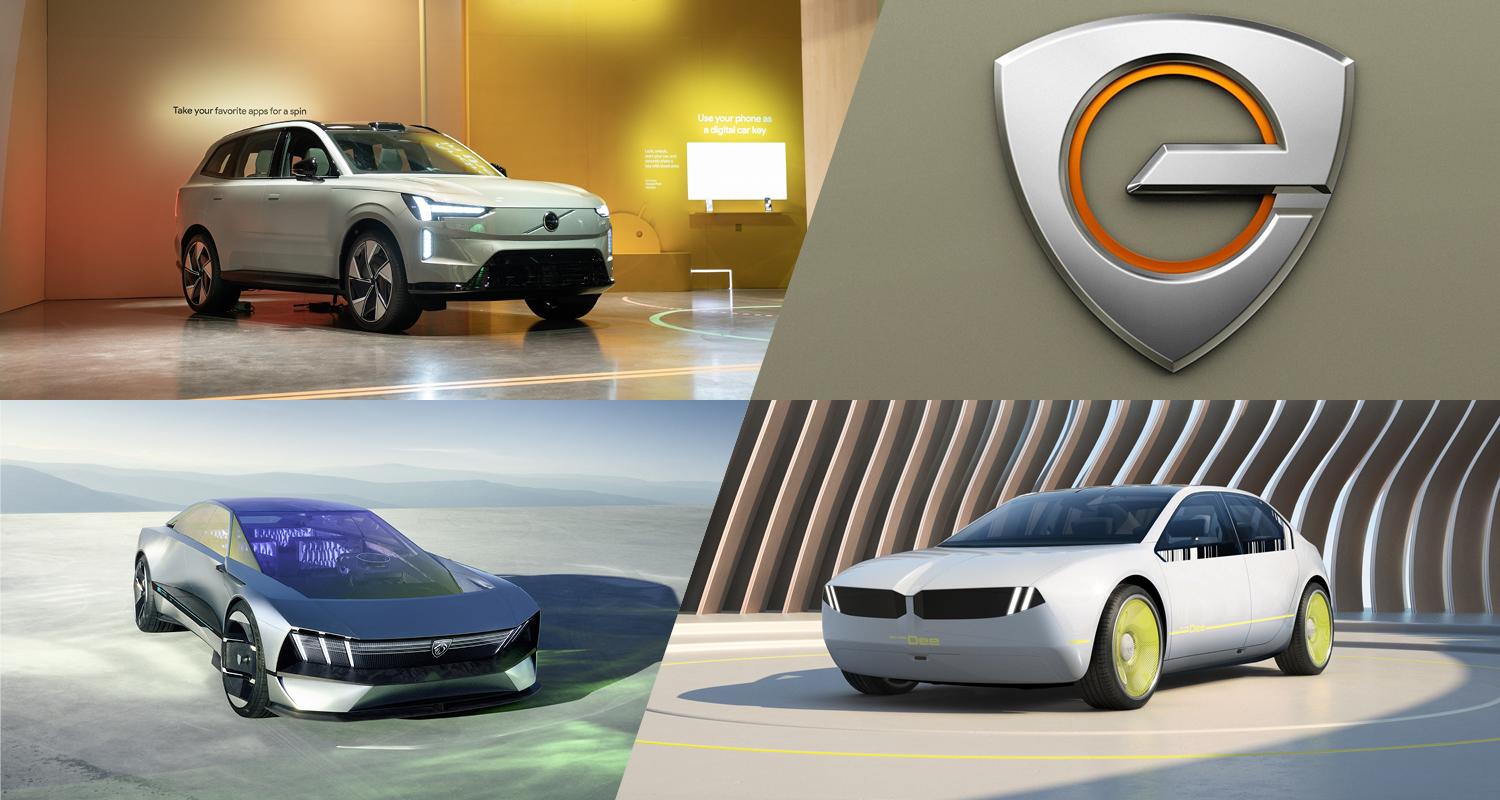 Zap-Map unveils its latest public charge point data and BMW previews the I Vision Dee concept car
Sign up to our newsletter to get all of our latest news and updates delivered straight to your inbox every other week.
Nissan takes the Ariya pole to pole

Nissan is aiming to be the first all-electric car to travel from the magnetic North Pole to the South Pole with a modified Ariya e-4ORCE. British adventurer Chris Ramsey will travel 17,000 miles with his wife. The car is being modified with raised suspension, larger tyres and flared wheel arches.
Browse our product range
We have a range of chargers to suit most people's charging needs and budgets. Browse our range and click "request a quote" to get started.
Suzuki reveals the eVX concept

Say hello to Suzuki's new eVX, an all-electric SUV and the first global EV from Suzuki. According to Suzuki: "The eVX is a BEV model that combines Suzuki's strong 4x4 DNA with the advanced features of the latest BEVs. The exterior is designed to be instantly recognisable as a Suzuki SUV. In addition, it aims to carry forward the brand's 4x4 legacy into the new electric era to deliver a true Suzuki SUV driving experience."
Zap-Map reveals charge point installation data

Zap-Map data has revealed that more than 8800 charge points have been installed over the past year, a 30 per cent increase that makes it the highest number installed in a year. It also revealed that 106 new high-speed charging hubs comprising four or more rapid/ultra-rapid devices were opened, a 56 per cent increase. Meanwhile, the number of ultra-rapid charge points grew by 80 per cent.
However, the data does see a skew to ward the south-east, though the West Midlands has benefitted from more on-street chargers.
Tesla fun at Beaulieu

The National Motor Museum at Beaulieu is launching a Simply Tesla event. The October 1 event is open to all Teslas and provides an opportunity to interact with other fans of the marque. Tickets are on sale via the Beaulieu website.
UK new car market grows
The UK's new car market has grown for the fifth consecutive month, with an 18.3 per cent increase in car registrations (128,462) according to the SMMT. However, the yearly number of 1.61 million is 700,000 below pre-COVID levels. Private buyers accounted for half of all registrations, but fleets and business buyers accounted for two-thirds of all EV registrations and 75 per cent of the increase in EV sales. EVs had their largest monthly share, of 32.9 per cent, overtaking diesel vehicles for the first time.
Take a look at our vehicle guides
Looking to buy an EV or plug-in hybrid? Find it on our vehicle pages to see how long it takes to charge and what are the best home chargers for it.
BMW previews future Neue Klasse

This is the BMW I Vision Dee, which its maker claims are about the 'perfect integration of virtual and physical experiences'. It features the BMW Mixed Reality Slider, in combination with the advanced Head-up Display, which is the digital highlight and central operating controller. You can also pick 32 colours for the exterior due to iX Flor Featuring E ink. An ePaper film is applied to the body to create this magical display of colour; the body is divided into 240 E Ink segments, each of which is controlled individually. The concept also previews what the next generation of BMW saloons might look like… We doubt the yellow wheels will make it, somehow…
Peugeot previews the future

This stunning design is called the Inception Concept, built by Peugeot as a way to give hints of the firm's future direction in exterior and interior design. It's powered by a 100kWh battery with a range of 497 miles. Its two electric motors provide 680hp and it can accelerate to 62mph in under three seconds. Its 800v technology means 93 miles can be added in five minutes.
New van registrations fall

The number of new vans being registered in 2022 fell by 20.6 per cent to 282,139, according to the SMMT. The market was down 22.9 per cent on pre-pandemic levels. Demand for battery electric vans (BEVs) grew, with deliveries up 31.2% to 16,744 units.
"Public charging infrastructure, however, is already insufficient for the number of plug-in vehicles already on the road and is generally geared towards cars rather than vans," the SMMT says. "With the Zero Emission Vehicle Mandate due to come into force in 2024 – which includes cars and vans – and the end of the sale of conventional petrol and diesel vans in 2030, a national van infrastructure plan is essential if environmental goals are to be met."
Volvo teams up with Google for HD maps

The new Volvo EX90 will feature HF map technology developed with Polestar and Google. The system will help assisted-driving features such as lane change assistance and Volvo Cars' Pilot Assist technology, as well as future autonomous driving functionality by working with Volvo's sensor system.
Mazda rejoins the rotary club
Mazda is well known for its rotary internal combustion engines, but a cryptic post indicated that it will form a part of its new MX-30 plug-in hybrid. It will be available from Spring this year; an electric generator will be powered by a new rotary engine.