Weekly EV News Round-up 02.03.2023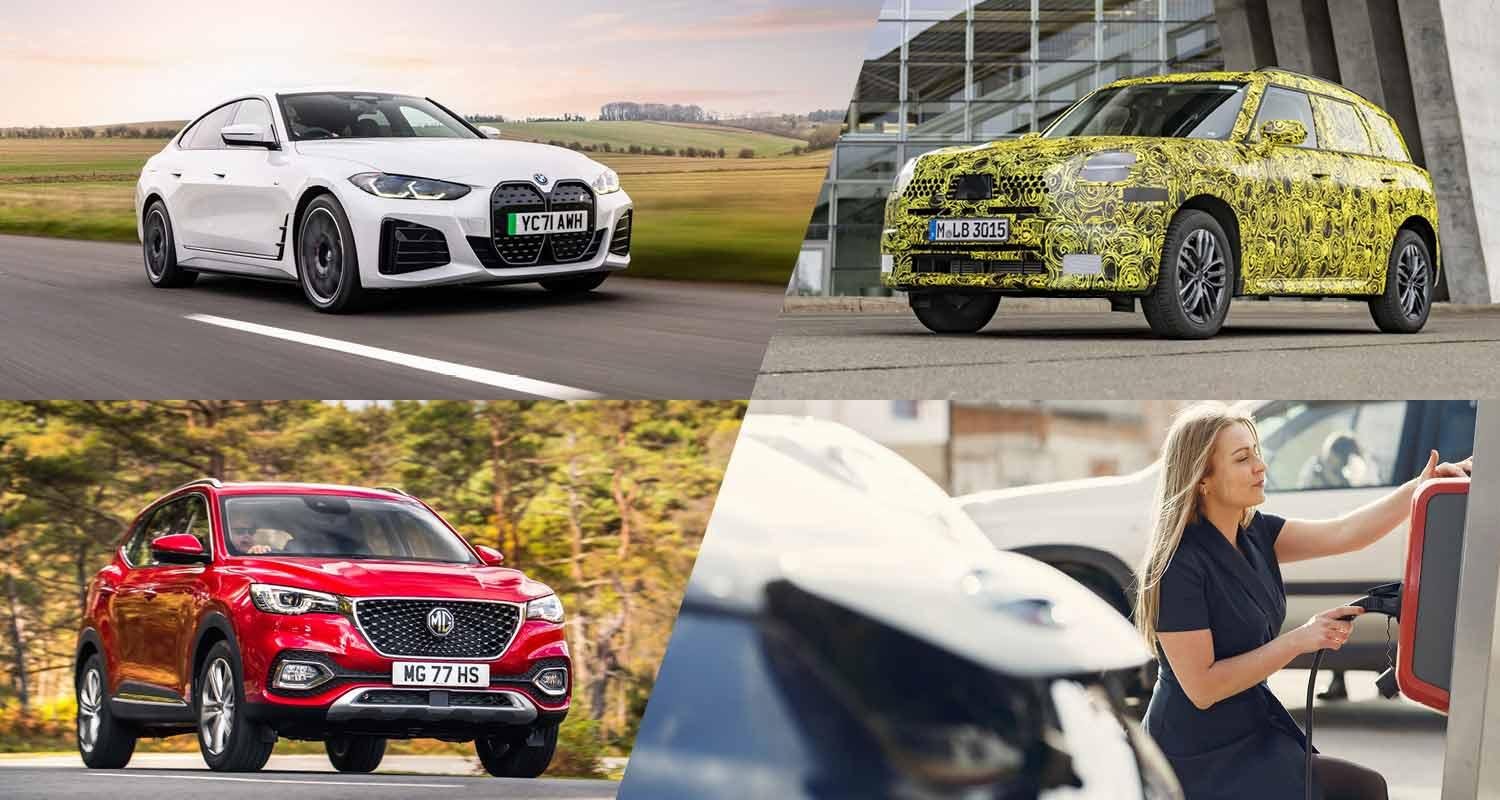 BMW gets ready to start production of the all-electric Mini Countryman and Kia owners can now enjoy over-the-air updates (OTA)
Volkswagen reveals ID.3

Say hello to the new Volkswagen ID.3, which has been comprehensively upgraded for 2023.
Changes include refinements to the exterior and interior, as well as a software upgrade.
Standard functions include Plug & Charge – where the vehicle authenticates itself and starts the charging process when the charging cable is plugged in at a charging station – and the intelligent Electric Vehicle Route Planner.
The Electric Vehicle Route Planner calculates charging stops so that the destination can be reached as quickly as possible – using current traffic information and forecasts in addition to the battery charge level.
Take a look at our vehicle guides
If you're still choosing an electric or plug-in hybrid vehicle, take a look at our vehicle guides for more information before deciding.
Salon Prive London brings luxury EVs to the capital

Salon Privé London returns on 20-22 April 2023 to the exclusive Royal Hospital Chelsea, bringing an opportunity to experience luxury EVs from the likes of Genesis and Polestar, as well as many other manufacturers, up close.
Several European and British debuts have been earmarked for the event.
There's also a chance to do some luxury shopping courtesy of Boodles, Montblanc, Hatchwell Antiques, The Cloud Gallery and Andrew Boathouses.
All-electric Mini Countryman gears up for production

Production of the new MINI Countryman will begin at the BMW Group plant Leipzig this year, with pure EV and ICE models on offer.
One in five MINIs are already electrified in some way, and this will be the first time that a MINI model is produced entirely in Germany.
The new MINI Countryman comes off the production line in Leipzig together with the BMW 1 Series, BMW 2 Series Gran Coupé and BMW 2 Series Active Tourer.
The plant is powered by four wind turbines 190 meters high directly on the Leipzig plant site. In 2021, 21.9 GWh of electricity was generated from wind power.
Kia enables OTA updates

Kia has made over-the-air (OTA) functionality available for model year 2022 cars onwards.
This means you no longer need to download updates manually from the official Kia Navigation Updates portal, nor visit a Kia dealership to have technicians install updates.
Instead, the OTA capability ensures the customer's satellite navigation unit can receive map and related software updates wirelessly.
Kia's first OTA update campaign – due to finish at the end of February – offers a range of specific enhancements, including a rollout of the EV6's 'Eco' menu to all other Kia electric models, improved voice recognition, and improved 3D map visualisation.
Owners of MY22 or 23 Kia vehicles with Kia Connect can enable their vehicles for OTA updates retrospectively by installing the latest software version from the Kia Navigation Updates website.
Tevva partners with Ecobat for battery recycling
Tevva, the builders of a 7.5t electric truck, has entered into a strategic partnership with Ecobat, the global leader in battery recycling, for the repair, repurposing and recycling of its lithium-ion batteries.
There will be a 12-month pilot phase for first-life battery management, with the opportunity to expand into additional energy storage and recycling solutions.
The Tevva truck offers up to 140 miles (227 kilometres) from its 105 kWh battery on a single charge.
Parkopedia joins forces with Simplenight

Parkopedia has formed an alliance with the booking platform Simplenight to provide a range of in-car parking, charging and payment options.
Parking data covering on and off-street locations, plus the ability to reserve and pay for parking spaces, will be integrated into the provision.
Future plans include EV charging services.
Browse our product range
On regular days, charging at home is easily the simpliest and cheapest way of keeping your EV topped up. Browse our range of chargers and find the right one for you.
2030 EV winners and losers 'revealed'

Behaviour experts SKIM Group have performed research to see how the world's "most iconic" automotive marques are struggling to keep up with the pace of the Electric Vehicle revolution in the eyes of car buyers.
"The global poll of in-market new car buyers assessed their perception of car makers' ability to survive the shift to electrified powertrains as the combustion engine era comes to an end." SKIM said.
"The rankings suggest that faith in some iconic car brands is languishing behind rivals.
Toyota was the only marque over twenty years old that made it into the top ten, with big names like Peugeot, Mini and Renault sitting at the bottom of the pile." Tesla, Nio, BYD, X-Peng and Rivian were in the top five.
BMW i4 eDrive35 available in the UK

BMW has made the i4 eDrive35 available to order in the UK.
It's available in Sport and M Sport trim, and standard equipment includes LED headlight 18in alloy wheels and front heated seats.
M Sport models add M Sport exterior styling and Alcantara styling.
The BMW i4 eDrive35 is priced from £49,995 and is available to order now in the UK, with expected delivery starting in summer 2023.
MG Motor UK and dealer network recognised by Motor Ombudsman

MG Motor UK has gained accreditation to The Motor Ombudsman's Motor Industry Code of Practice for new cars, joining 40 other vehicle manufacturers signed up to the code.
Obligations laid down by the Code include, providing vehicles to motorists that are of the expected quality, using honest and accurate advertising at all times, presenting warranty documents in clear and plain English, and adopting swift and cost-effective customer complaints handling procedures.
MG's nationwide network of nearly 160 dealerships, stretching from Guernsey to the Shetland Islands, is accredited to The Motor Ombudsman's Motor Industry Codes of Practice for Vehicle Sales and Service and Repair.