Renault switches its whole courtesy car fleet to EVs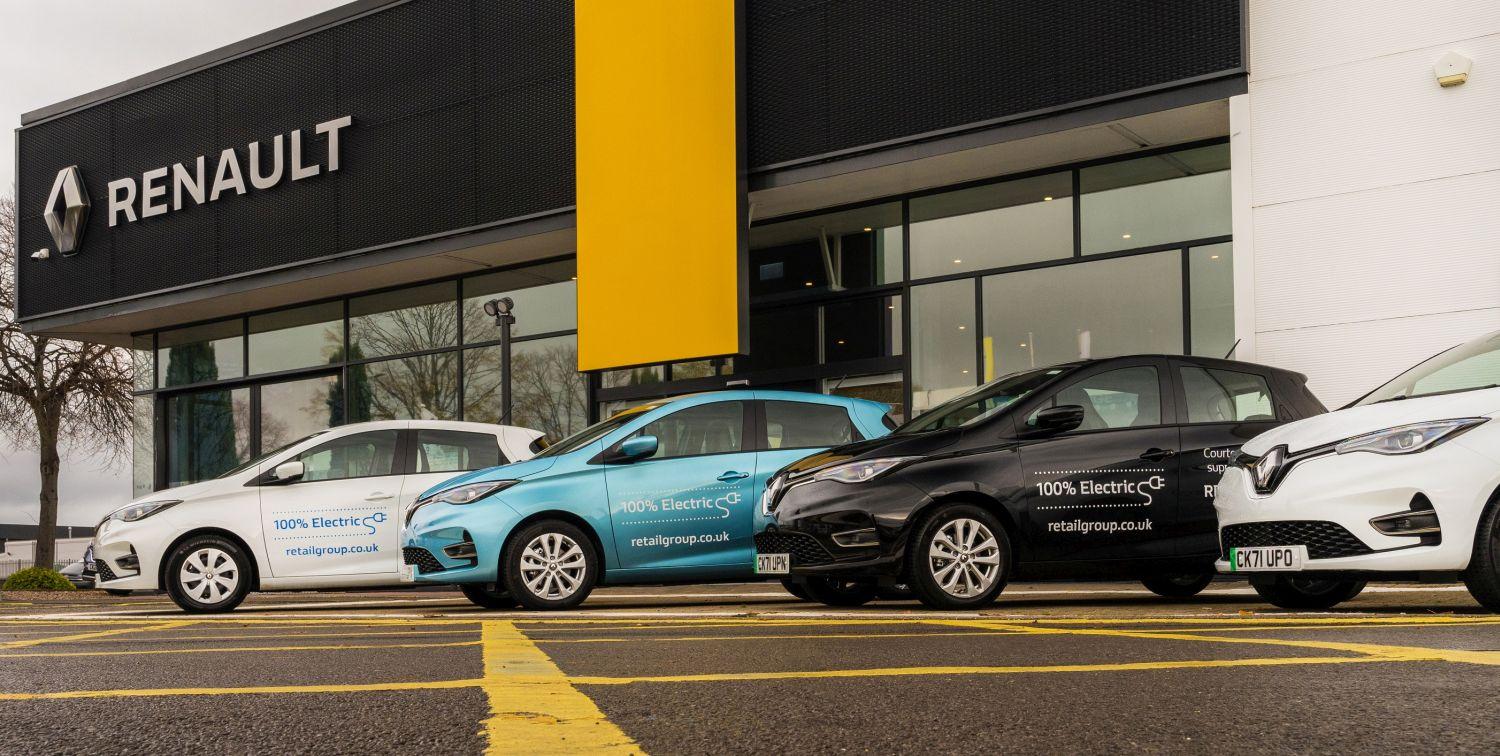 Renault Retail Group has decided to ditch its conventional fleet of courtesy cars in favour of 164 electric cars throughout England and Wales
Renault customers who regularly rely on their local dealership for a courtesy car throughout England and Wales, will now find an all-electric car waiting for them when organising a vehicle.
The switch sees Renault Retail Group swapping its 143-strong fleet of petrol and diesel cars, to an increased 164 Renault Zoe E-Tech electric vehicles. For many of Renault's customers, though, it will be a first experience of driving an EV, and the company is even inviting them to come and experience a 48-hour test drive beforehand.
All EVs will be supplied fully charged and the Zoe E-Tech offers a WLTP range up to 245 miles on a single full charge. If customers expect to travel further than the maximum range, a list of electric cars charging points is easily accessed on its Easy Link Multimedia System.
Managing Director of Renault Retail Group, Ludovic Troyes, said: "The 100% electric Renault Zoe E-Tech has been prominent in the EV market for nearly 10 years, bringing zero-emissions motoring within the reach of everyone. By switching to electric courtesy cars, Renault Retail Group is giving all our customers the opportunity to experience the benefits of electric motoring, so they too can take advantage of affordable running costs whilst being kinder to the environment."
The Renault Zoe E-Tech was Europe's best-selling EV during 2020, with more than 100, 000 vehicles being sold.