Low emissions vehicles make gains in Europe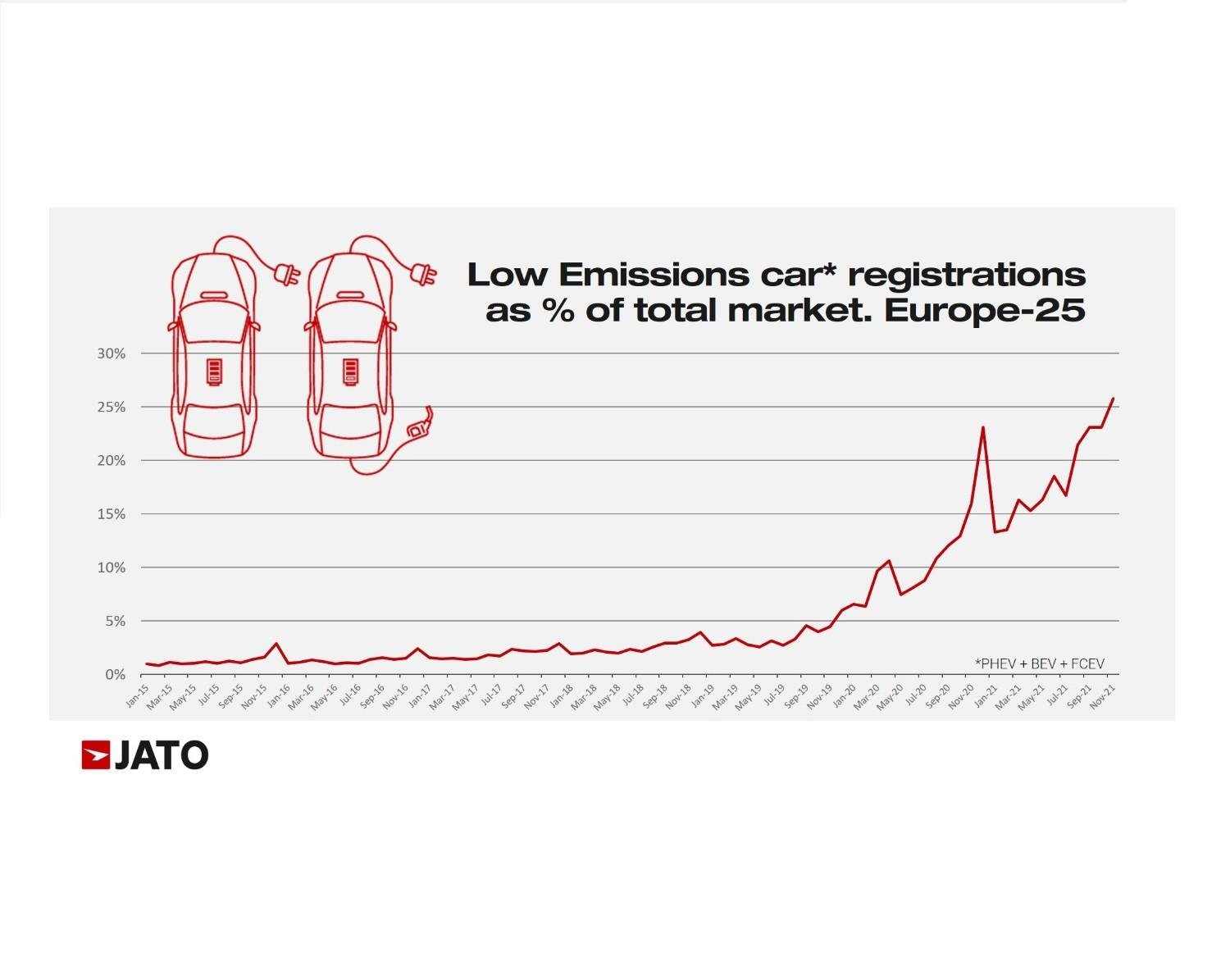 More than a quarter (26 per cent) of total registrations in Europe were low-emission vehicles over the past month. That amounts to 217,709 cars, say market analysts Jato.
The overall market is still struggling from a semi-conductor shortage, with registrations across Europe the lowest for three decades.
The Tesla Model 3 was the most popular electric car, with 10,739 sold, while the Peugeot 3008 headed up the PHEV sales chart with 3855 old.
Felipe Munoz, Global Analyst at JATO Dynamics, commented "If you want a new car in this current environment, the chances are that EVs are going to be more accessible given the range of offers and incentives available."
Looking forwards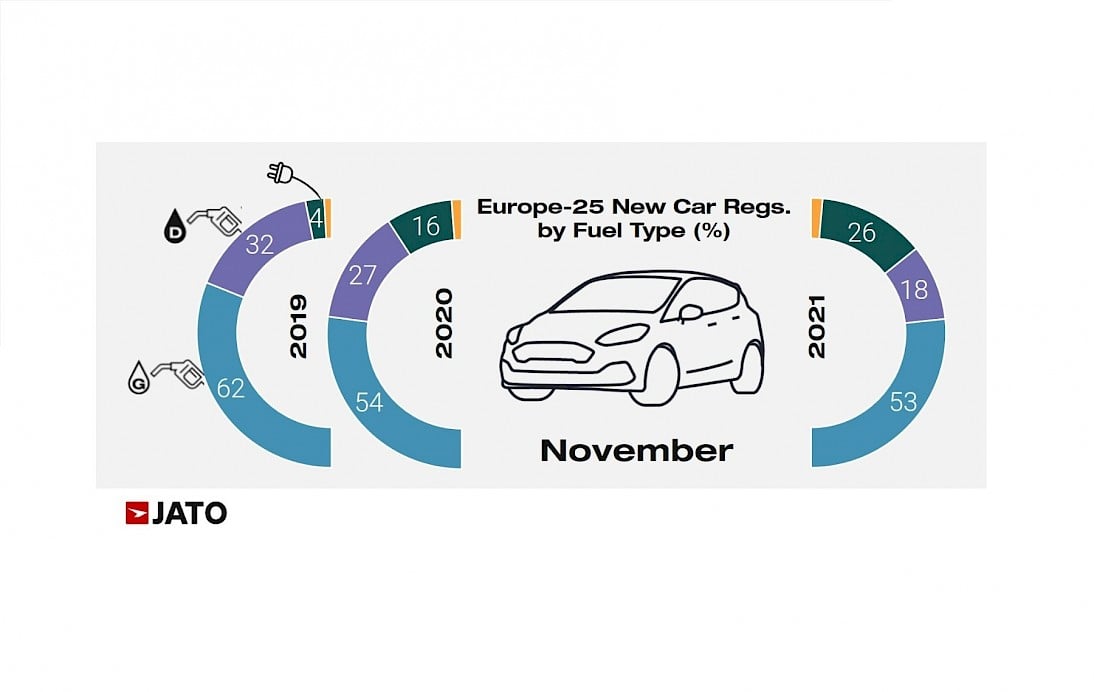 It remains to be seen by just how much the removal of UK government aid to purchasing an EV or plug-in hybrid might be. While it is unlikely to affect retail prices to individual customers, the removal of grants to fleets might prove more of a problem.
Danny Morgan, editor at Smart Home Charge said the plug-in car grant changes could be beneficial: "On face value, the reduction of the plug-in car grant contribution is bad news for potential EV buyers. However, the lowering of the threshold for vehicles to be eligible for the grant in the first place could prove to be positive in the medium to long term.
"The Government made similar changes in early 2021 and it saw many car manufacturers reduce their list prices to meet the new lower threshold. The end result was overall lower list prices for EVs, so I am hopeful the same will happen this time. Either way, the demand for electric vehicles is roughly doubling every year and I don't think changes, or even removal, to the plug-in car grant will stop that now."