Lotus reveals its first SUV – the full EV Eletre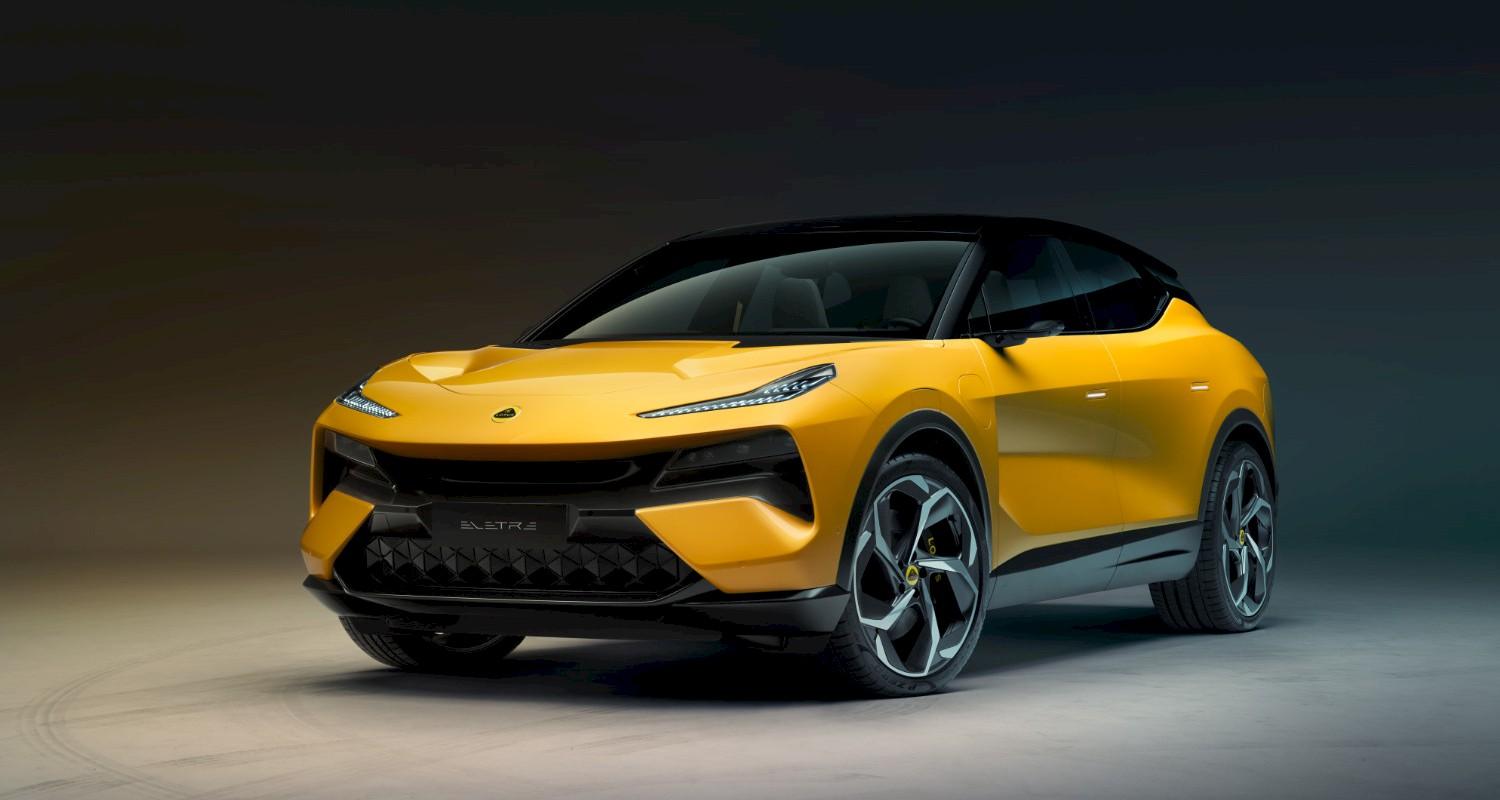 Lotus has revealed its first SUV – the Eletre. And it's fully electric! Codenamed Type 132, the vehicle has a 100kWh battery capacity and 600bhp from a bespoke Lotus platform.
It looks striking, doesn't it? Lotus says that the move to an electric platform has allowed it to approach the design differently than if the car had a big ICE engine in the front. On the evening of its launch, a lot was made of the windscreen being in line with the front wheels like Lotus Sportscars of old – perhaps that's a bit of a reach for an SUV – but the car certainly looks different to the SUV norm.
The car has been designed around the concept of 'porosity', which sees airflow carefully managed in and around the car. While this has obvious benefits in terms of performance, it also all helps to reduce drag and increases range.
The Eletre is built on Lotus' all-new Electric Premium Architecture (EPA), which has been designed to keep the weight of the vehicle close to the ground. The platform can be adapted to various vehicle classes, battery sizes, motors, component layouts and other technologies. As such, it will form the basis of a new range of Lotus electric vehicles.
There are two electric motors, one driving the front wheels and another driving the rear wheels. A three-in-one electric drive system integrates each motor with a controller and reducer.
So, what are the stats?

Lotus says the 100kWh battery capacity delivers 592bhp and a top speed of around 161mph, while the 0-62mph dash will take less than three seconds. Lotus is expecting a maximum range of 373 miles, and a 350kW charger will add 248 miles of range in 20 minutes. It accepts 22kW AC charging.
It's also got the world's first Light Detection and Ranging (LIDAR) in a production car. LIDAR determines ranges by targeting surfaces with a laser and measuring the time for the reflected light to make it back. It's more commonly used to make 3D maps of the earth's surface or the ocean's floor. Now it can be used to determine the distance between you and your destination.
More seriously, it's a big step on the road to autonomous driving. There are several sensors over the car, allowing it to offer level-four self-driving capability where it is allowed. The rear sensor is fixed, but one at the top of the windscreen and the wheel arches pop out when needed.
The Eletre – which means "coming to life" in Hungarian, incidentally – runs on 23in machine-cut split-finish five-spoke alloys with carbon fibre inserts, while there's five-link rear suspension.
On the subject of suspension, it's an air setup with Continuous Damping Control (CDC). Active ride height, active rear-axle steering, an active anti-roll bar and torque vectoring via braking are all part of the package, while there are four drive modes, which adjust the steering, damper settings, powertrain and accelerator pedal response. The modes are Range, Tour, Sport, Off-Road and Individual.
What about the interior?

The Eletre's standard audio system is provided by KEF and is a 1380-watt 15-speaker setup with surround sound technology. There are no tweeters and mid-range speakers, instead, they've all been integrated into one unit.
The KEF Reference upgrade package offers a 2160-watt 23-speaker system, which uses two dual force-cancelling drivers with concentrically arranged and overlapping voice coils, driven by a single motor.
On the subject of the cabin, Lotus promises a level of luxury not yet seen on Lotus. Considering the bare bones Elise might not seem too much of a stretch but just one look at the pictures reveals a light, airy and spacious cabin for what will be Lotus's first five-door car.
There's a fixed panoramic sunroof, and you can choose from either a five-seat layout or four individual seats.
The interior has been designed with sustainability in mind and is constructed with durable man-made microfibres and a wool-blend fabric on the seats that's 50% lighter than leather. Carbon fibre forms much of the hard surfaces and uses recycled elements for a marble finish.
The Eletre is available with Intelligent Adaptive Cruise Control (ACC); Collision Mitigation Support Front (CMSF); Traffic Sign Information (TSI); Door Open Warning (DOW); Rear Cross Traffic Alert (RCTA); Front Cross Traffic Alert (FCTA); Lane Change Assist (LCA); Children Presence Detection (CPD); Lane Keep Aid with Lane Departure Warning / Prevention (LKA+); Parking Emergency Brake (PEB); Collision Mitigation Support Rear (CMSR); and Emergency Rescue Call (E-Call). There are Isofix child seat anchor points on the outboard rear seats.
Oh, and it has 5G compatibility and full smartphone connectivity and Over The Air update compatibility.
Lotus hasn't revealed the weight – too much consternation on the internet, the rumoured sub-2-tonne kerb weight isn't very Lotus. However, in the context of a hyper SUV with this amount of battery, that's not bad. Still, it's hardly an Elise – but what were people expecting?
Still, Lotus has taken a rigorous approach to "light-weighting" the interior.
So when can I buy it?

First deliveries are due in 2023, and prices are rumoured to begin at sub £100,000.