Ford E-Transit Custom unveiled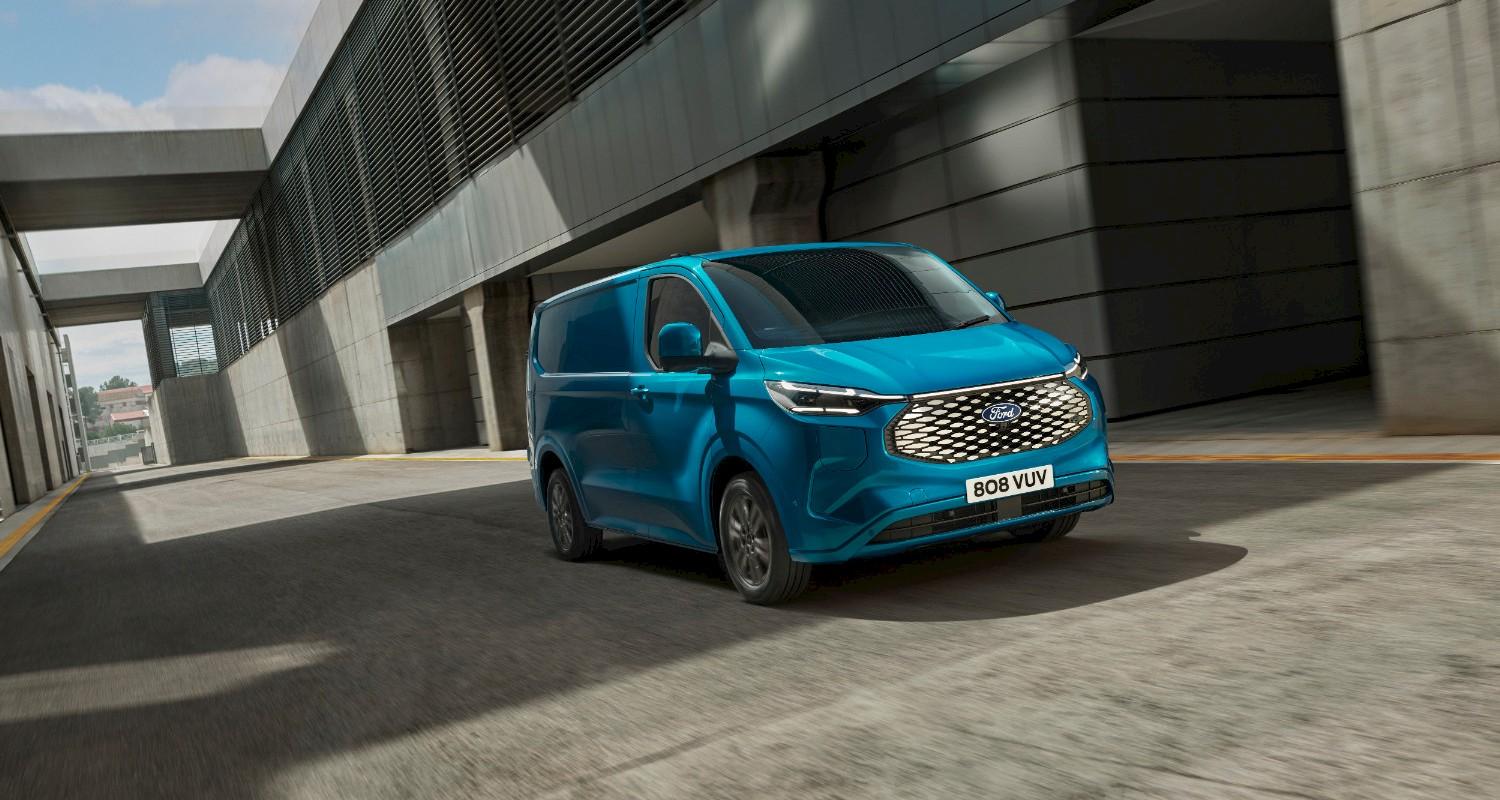 Ford has revealed the Ford E-Transit Custom, the all-electric follow up to Europe's best-selling van and the UK's best-selling vehicle.
The E-Transit started production in March, and this is the second of four commercial vehicles Ford will release by 2024. The E-Transit is aimed firmly at the one-tonne van segment. "E‑Transit Custom will be supported by Ford Pro software, charging, service and financing solutions via one comprehensive platform to help increase uptime and reduce operating costs," Ford says.

The van has a range of up to 236 miles and supports rapid DC charging, and is homologated for towing. Ford's unique power management system called ProPower Onboard can power tools, lights and devices when on site.
THINKING OF BUYING AN ELECTRIC VAN? YOU COULD BE ELIGIBLE FOR A GRANT
If you are thinking of buying an electric van, did you know that particular models are eligible for the plug-in van and truck grant?
Check out our plug-in van and truck grant guide
to find out more!
"This is a watershed moment for commercial vehicle operators in Europe, and another hugely significant realisation of our Ford Pro ambitions," said Hans Schep, general manager, Ford Pro, Europe. "Europe's best-selling van just went all-electric and – supported by our unique Ford Pro one-stop-shop of productivity-boosting services – the operating benefits this will bring to business across Europe cannot be overstated."

The E-Transit Custom is due to go into production in the second half of 2023.