First Mazda EV to start from £26,995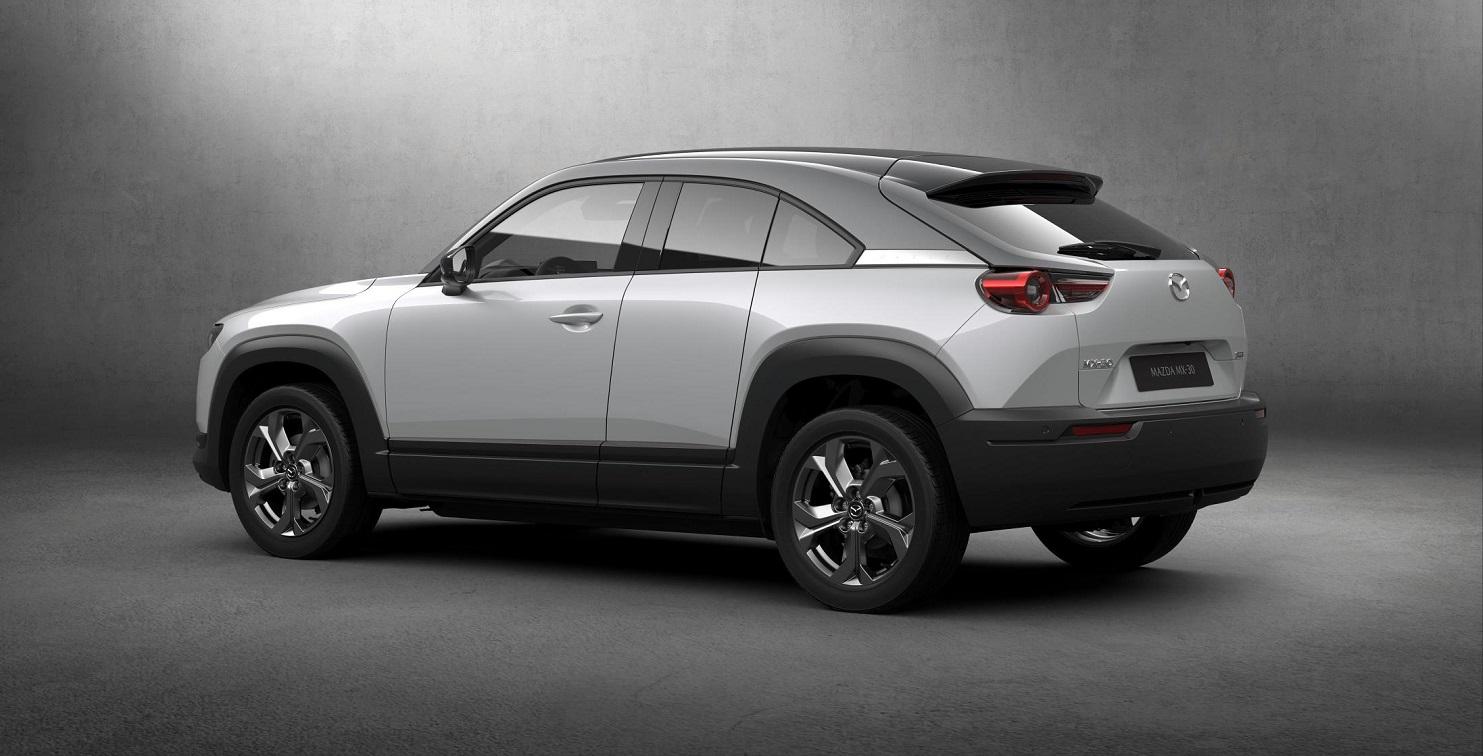 Mazda's first electric car, the MX-30 SUV, will cost from £26,995 including the UK Government plug-in car grant.
The electric SUV, which will arrive in UK showrooms in early 2021, is available to pre-order now as the First Edition. This debut model is limited to just 500 vehicles in the UK and costs £26,995 including the Government plug-in car grant.
The MX-30 joins Mazda's range of electrified vehicles which have all been mild hybrids so far, meaning there is no ability to plug in and charge the battery separately. Instead, a mild hybrid is charged by the petrol engine only and is primarily used for lift-off and very low speeds, or to assist the petrol engine.
The MX-30 is Mazda's first from-the-ground-up fully electric car and features a 35.5kWh battery that is set to deliver a range of 124 miles. It will be able to charge at up to 6.6kW AC at home, for example, but features a DC rapid charging capability via the CCS socket.
The First Edition is a higher spec model and will include a free home charge point. Standard equipment includes a head-up display, 8-way electrically adjustable drivers' seat, a 7" touchscreen display and leather steering wheel.
Pricing for the rest of the range will be announced later this year.