EVs enjoy best sales month ever, while ICE vehicles continue to fall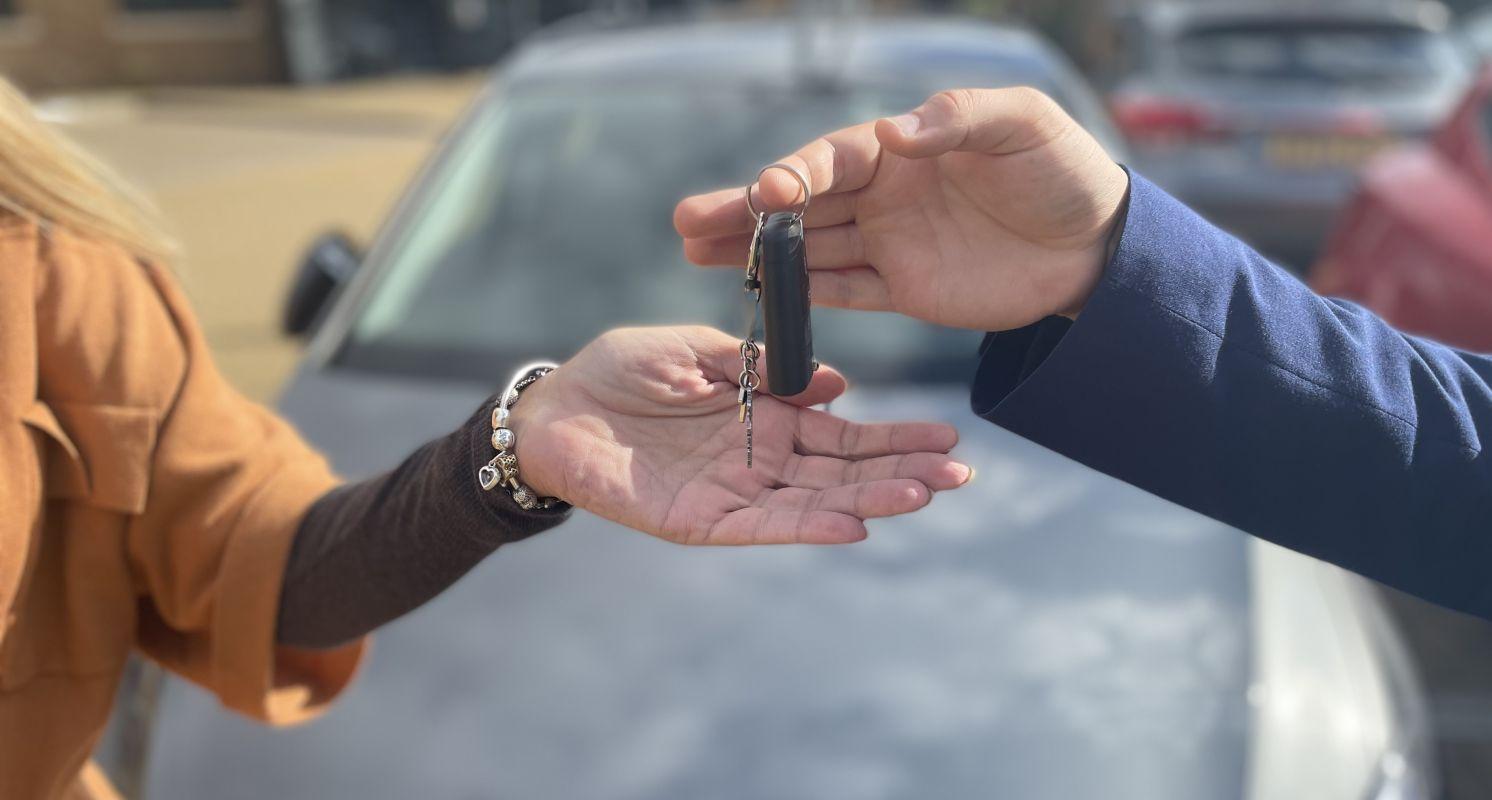 Battery electric vehicles continue to charge ahead in the sales market and enjoy their best monthly performance figures
Figures published today by the Society of Motor Manufacturers and Traders (SMMT) reveal that the UK's new car registrations fell by -34.4% to 215,312 units – the weakest September since 1998. However, the same month has seen battery electric vehicle registrations moving in the opposite direction and surging to an all-time high.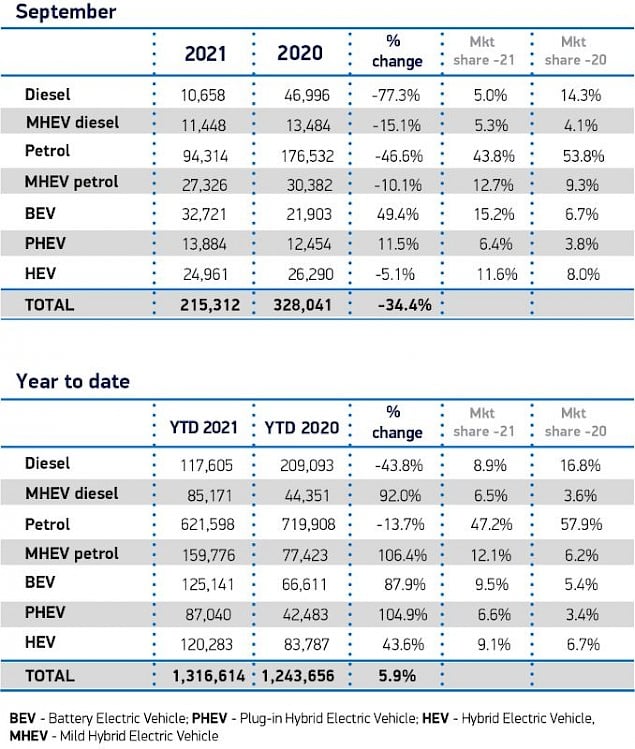 Enjoying a market share of 15.2%, EV registrations have had their best month ever with figures of 32,721 suggesting that demand for battery operated vehicles is picking up pace.
The plug-in hybrid vehicle (PHEV) market also saw numbers on the rise in September and grew to 6.4%, along with hybrid electric vehicles (HEVs) growing their overall market share from 8% last year to 11.6% this year, with 24,961 registered.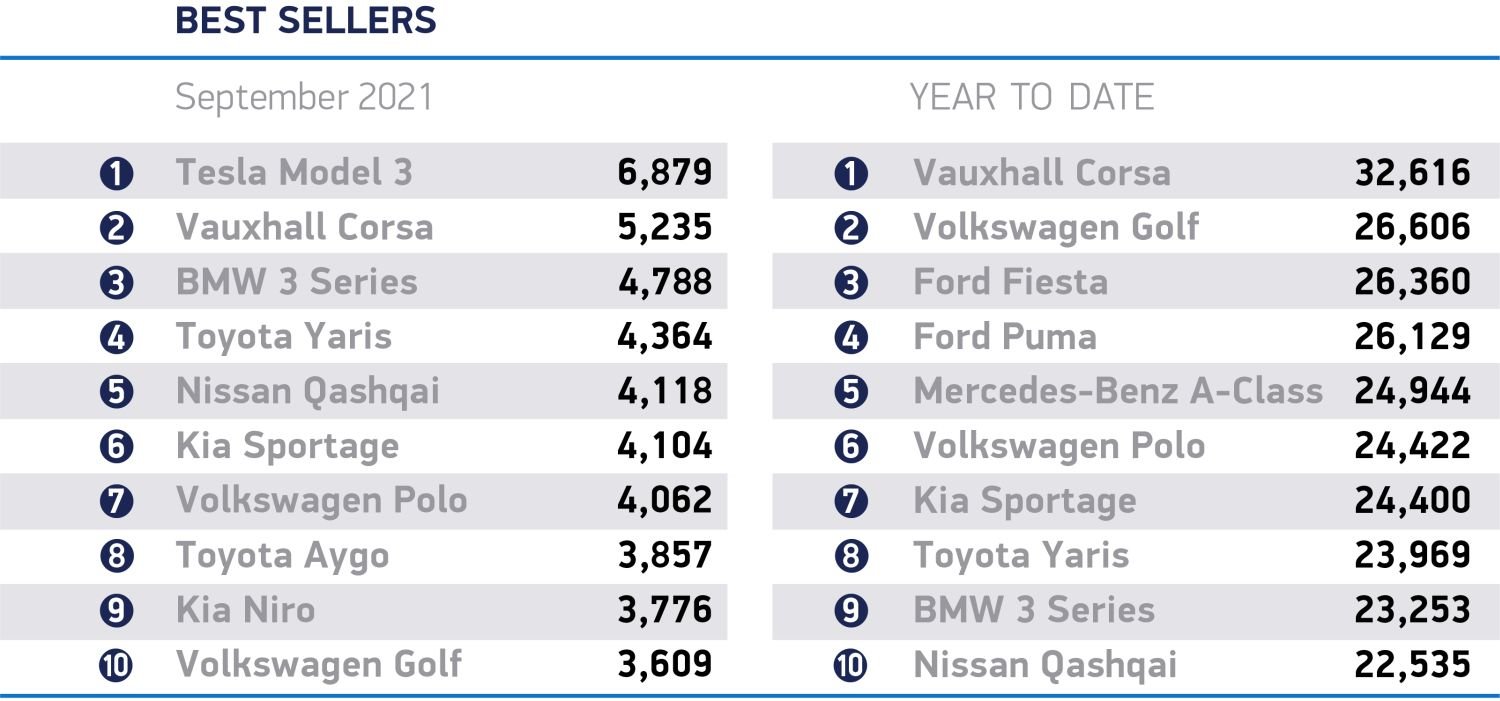 SMMT Chief Executive, Mike Hawes, said: "The rocketing uptake of plug-in vehicles, especially battery electric cars, demonstrates the increasing demand for these new technologies. However, to meet our collective decarbonisation ambitions, we need to ensure all drivers can make the switch – not just those with private driveways – requiring a massive investment in public recharging infrastructure. Chargepoint roll-out must keep pace with the acceleration in plug-in vehicle registrations."