Ducati's prototype E-bike racer takes to the track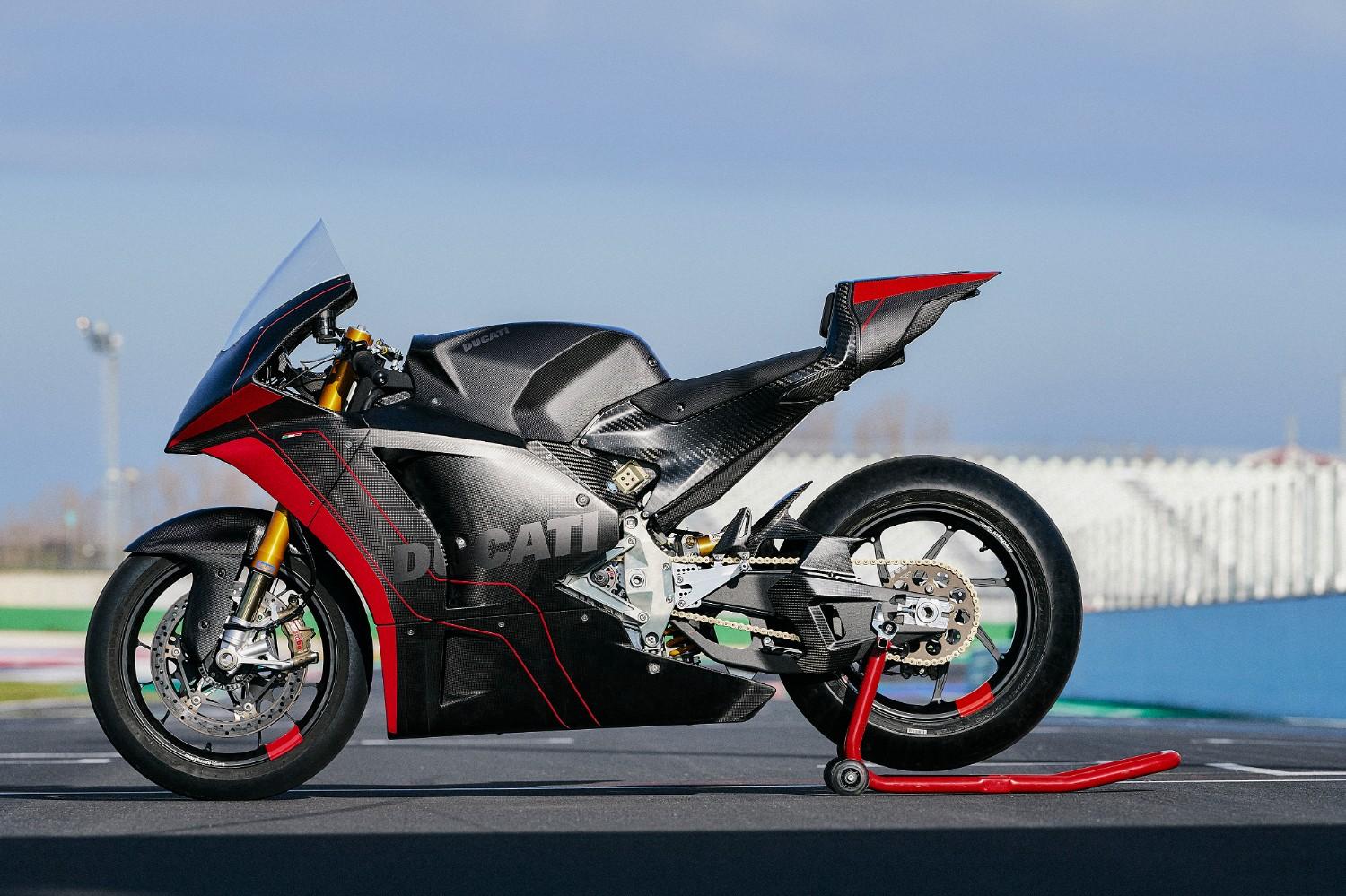 Ducati's MotoE prototype all-electric racer took to the track this week, ahead of an entry into the 2023 FIM Enel MotoE World Cup, the electric class of the MotoGP World Championship.
The prototype, codenamed V21L, was constructed by Ducati's research and development team in tandem with the Ducati Corse team.
Ducati says the big challenges are size, weight and battery range, and hopesthat its participation in MotoE will advance development of a Ducati electric vehicle for road use.
Roberto Canè, Ducati eMobility Director said: "The work of the whole team dedicated to the project has been incredible and today's result repays us for the efforts made in recent months. We are certainly not finished yet; indeed, we know that the road ahead is still very long, but in the meantime, we have laid a first important 'brick'."
But how does it ride?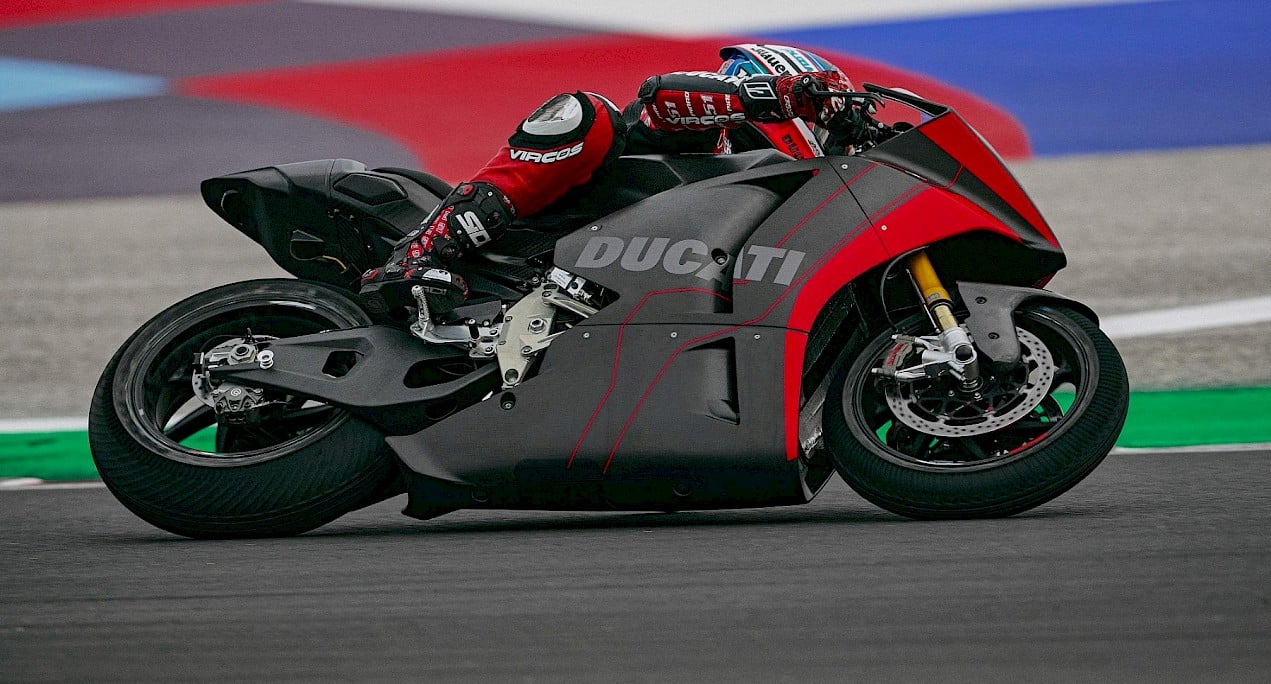 Michele Pirro, Ducati's test rider from 2013, was impressed. "The bike is light and already has a good balance. Furthermore, the throttle connection in the first opening phase and the ergonomics are very similar to those of a MotoGP bike. If it weren't for the silence and for the fact that in this test, we decided to limit the power output to just 70% of performance, I could easily have imagined that I was riding my bike."
We can't wait to watch – 2023 can't come soon enough…