Bold new look revealed for Vauxhall Mokka-e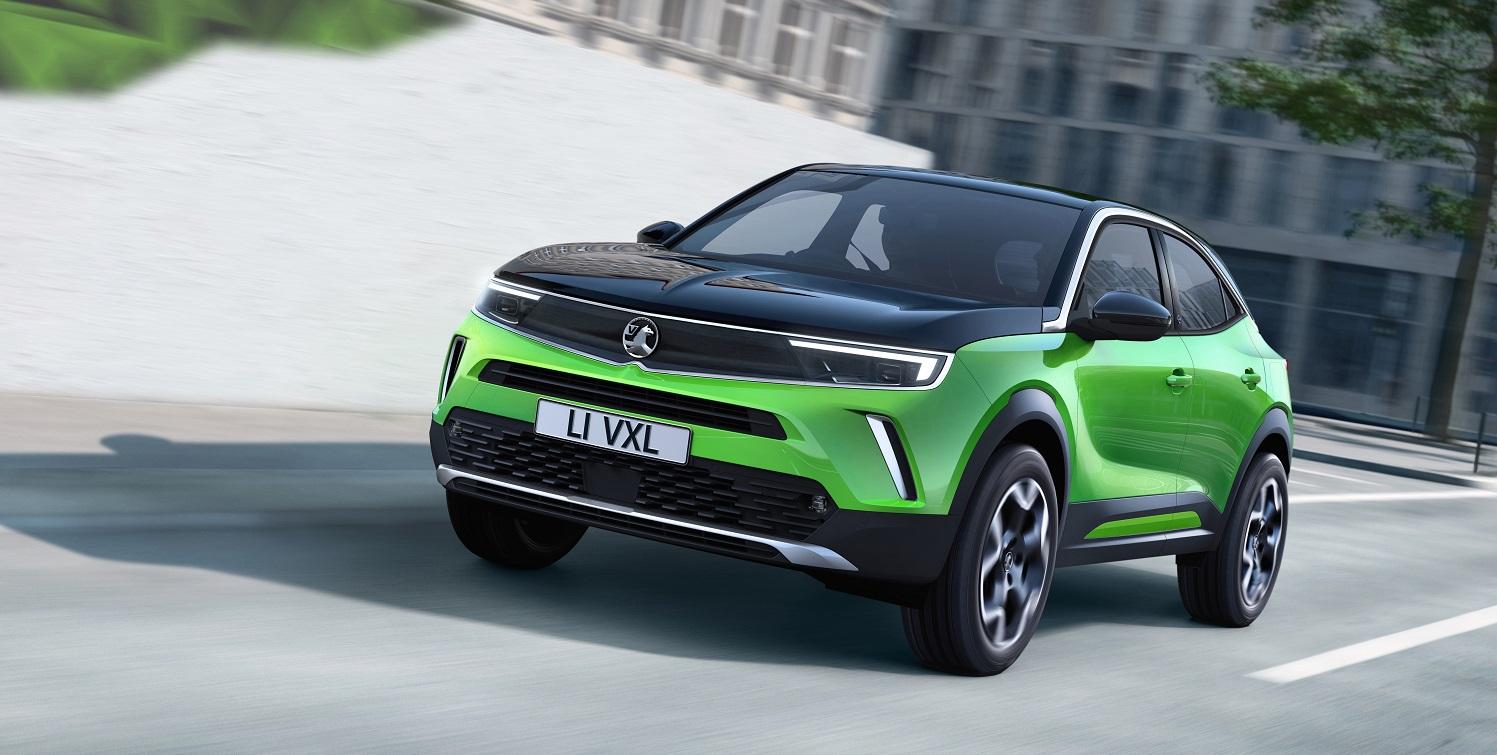 Vauxhall has fully revealed its new fully electric Mokka-e crossover, which is promising over 200 miles range from its 50kWh battery.
The Mokka-e was teased earlier this year, but now Vauxhall has lifted the lid and shown off the car in full.
The design is quite the departure from the previous version and has already received positive plaudits online from motoring journalists and drivers alike. You can watch our short video summary or scroll down if you fancy a read.
What's new?
New front end
The Vauxhall Mokka-e features a completely redesigned front end dubbed the Vauxhall Vizor, which extends across the entire front of the car below the bonnet.
It incorporates the company badge and LED headlights and daytime running lights, which occupy the space normally taken up by a traditional grille. The LED matrix headlights are adaptive too, which means drivers can drive on permanent high beam – to prevent blinding drivers coming in the opposite direction individual LED elements will automatically switch off or dim down almost instantly.
The traditional "grille" design is much shallower and located lower down. According to Vauxhall, this new "Vauxhall Vizor" front end heralds a new signature look for future models in the 2020s.
Longer, lower and bolder
Overall, Vauxhall has gone for a much more radical look. It's certainly more aggressive and the new Mokka-e is slightly longer than the last model by about 2mm, but is actually 12.5cm shorter giving it a more hunkered-down look.
Radical interior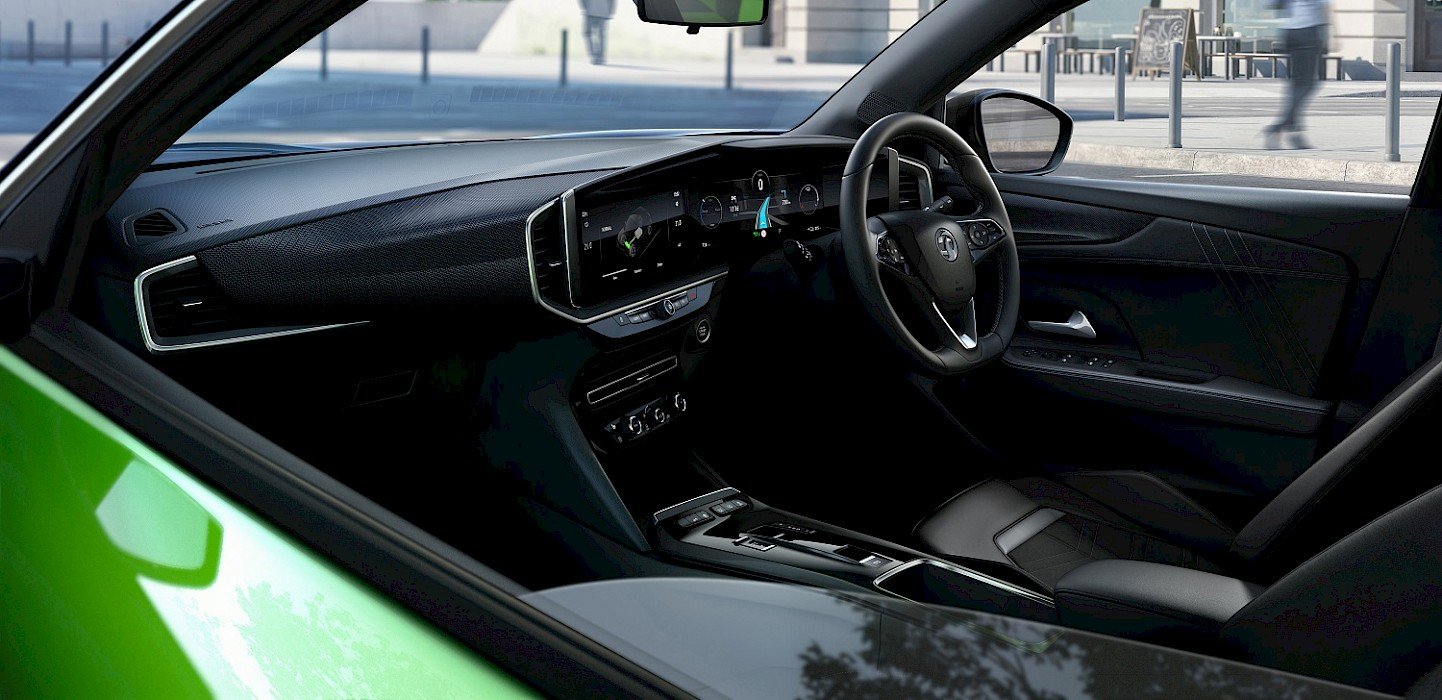 The interior has also had a radical overhaul and features a "stretched" widescreen display. It comprises two displays including a 12-inch fully digital cockpit and a 10-inch centre screen for interaction with the main infotainment system.
The screens are also angled towards the driver, so you know who's really in control.
Although, Vauxhall has retained physical buttons for key functions so drivers avoid exploring sub-menus and can focus on the road.
Wireless charging is included for both driver and front-seat passenger on a handy rubber mat to stop them sliding around.
Apple CarPlay and Android Auto are also included as standard and feature an integrated voice control system.
Range
The 50kWh battery is predicted to give the Mokka-e a WLTP range of 201 miles. It features the same 134bhp electric motor found in the Peugeot e-2008 although the lower weight on the Mokka-e means it should be more spritely in straight line and in the corners.
Charging at home using a 7.4kW wall charger should take about eight hours from empty to full, although in reality most drivers will top-up overnight so charging times will be much shorter.
Rapid charging is possible thanks to the CCS connection. Recharging up to 80% will take about 30 minutes if you can use a 100kW DC public rapid charger.
Comfy seats
The seats also feature six-way electronic adjustment and there's the option for Alcantara and classic full leather interior, which isn't all that common in this segment. The driver can even get heated leather seats and when you don't want a warm backside then the seat incorporates a more breathable perforated leather. There's even a massage function.
More space for passengers, less for luggage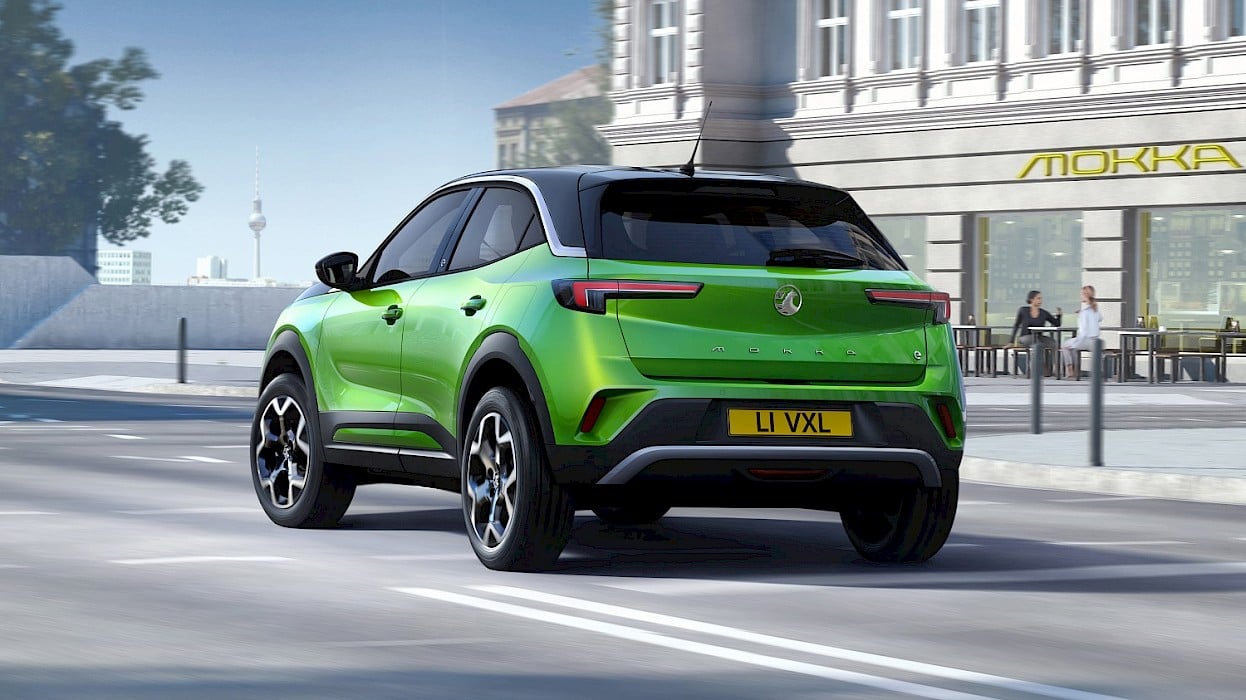 Despite the shorter frame, the longer wheelbase means passengers should have more space overall. But the boot is now slightly smaller at 350 litres compared to 356 litres in the old Mokka. It's also some way short of the ever-popular Nissan Juke which has 422 litres of boot space.
In a first for Vauxhall, the full electric variant of the Mokka will be available the same day as the petrol and diesel equivalents.
There's no confirmation on price but expect it to be upwards of £20,000.