Audi previews the A6 Avant E-Tron concept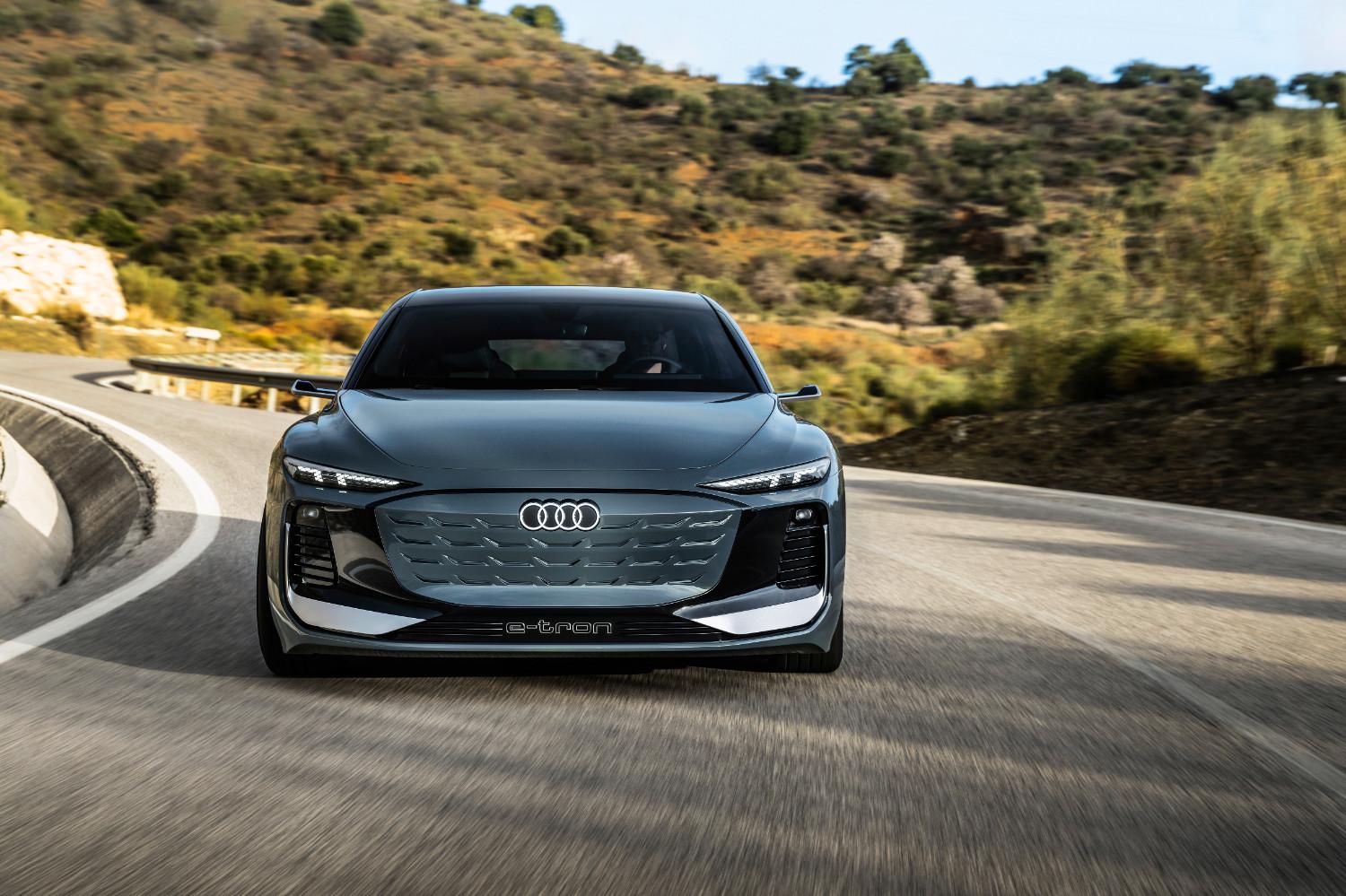 Audi has previewed its second A6 E-Tron concept as part of its 2022 Annual Media Conference – an Avant.
Though it has the same dimensions as the A6 Sportback concept that was shown at the Shanghai Auto Show in April 2021 – 4,960mm (16.3ft) long, 1,960mm (6.4ft) wide, and 1440mm (4.7ft) tall – it's also no bigger than current A6s; as the debate about car size and weight continues, that's an important factor. Regardless, the Avant is very close to what we can expect from Audi's styling in the near future.
The tech specs of the A6 E-tron include a range of 435 miles and a 0-62mph speed of under four seconds, thanks to the 469ps of output (around 467bhp - ed) and 800Nm of torque. A single motor powers the rear axle. Its 800-volt battery system has a charging capacity of up to 270kW, which means it takes 10 minutes of ultra-rapid charging to add 186 miles of range. Give it 25 minutes, and you can charge the 100kWh battery from 5-80%.
To help range, the Avant prototype has a drag coefficient of 0.24.
Lighting the way

Audi are very pleased with their advances in Digital Matrix LED and digital OLED technology – it says there's maximum brightness with a minimal surface area, with the possibility for customisable light signatures.
Three small, high-resolution LED projectors are built into each side of the body, turning the ground beneath them into a stage when the doors are opened – small, extended, dynamic lighting effects greet the occupants with messages in their own language. The ground lighting also acts as a safety device, warning a bike rider that the car door is about to open.
But that's not all – the Digital Matrix LED front headlights deliver what Audi describes as an almost cinematic quality. "If, for example, the Audi A6 Avant e-tron concept is parked in front of a wall during a break to recharge the battery, the driver and passengers can pass the time playing a video game projected onto it," says Audi.
"Instead of on a small screen in the cockpit, they'll see their current game's virtual landscapes projected onto the wall in XXL format – and all this via the Digital Matrix LED headlights." Audi continued.
Ground clearance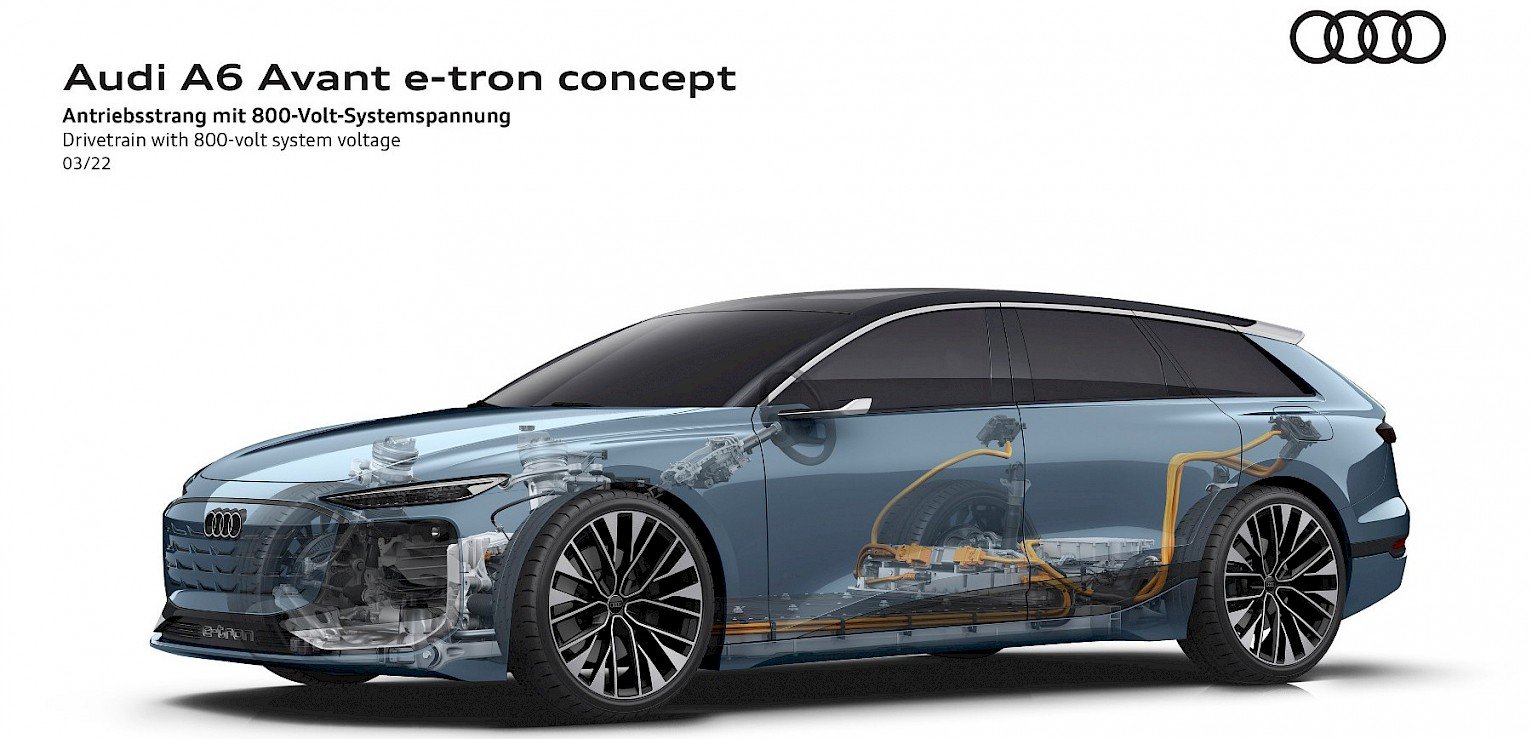 The prototype's chassis is called PPE and is designed exclusively for BEVs. A key part of its construction is a battery module between the axle that holds 100kWh of energy in the Avant.
Because the battery module uses the whole vehicle base, it can be relatively flat, allowing the platform to be adaptable for high ground clearance vehicles (like SUVs) as well as cars like the Avant. It also means that there will also be more space inside the cabin.