Electric car (EV) owners clubs near me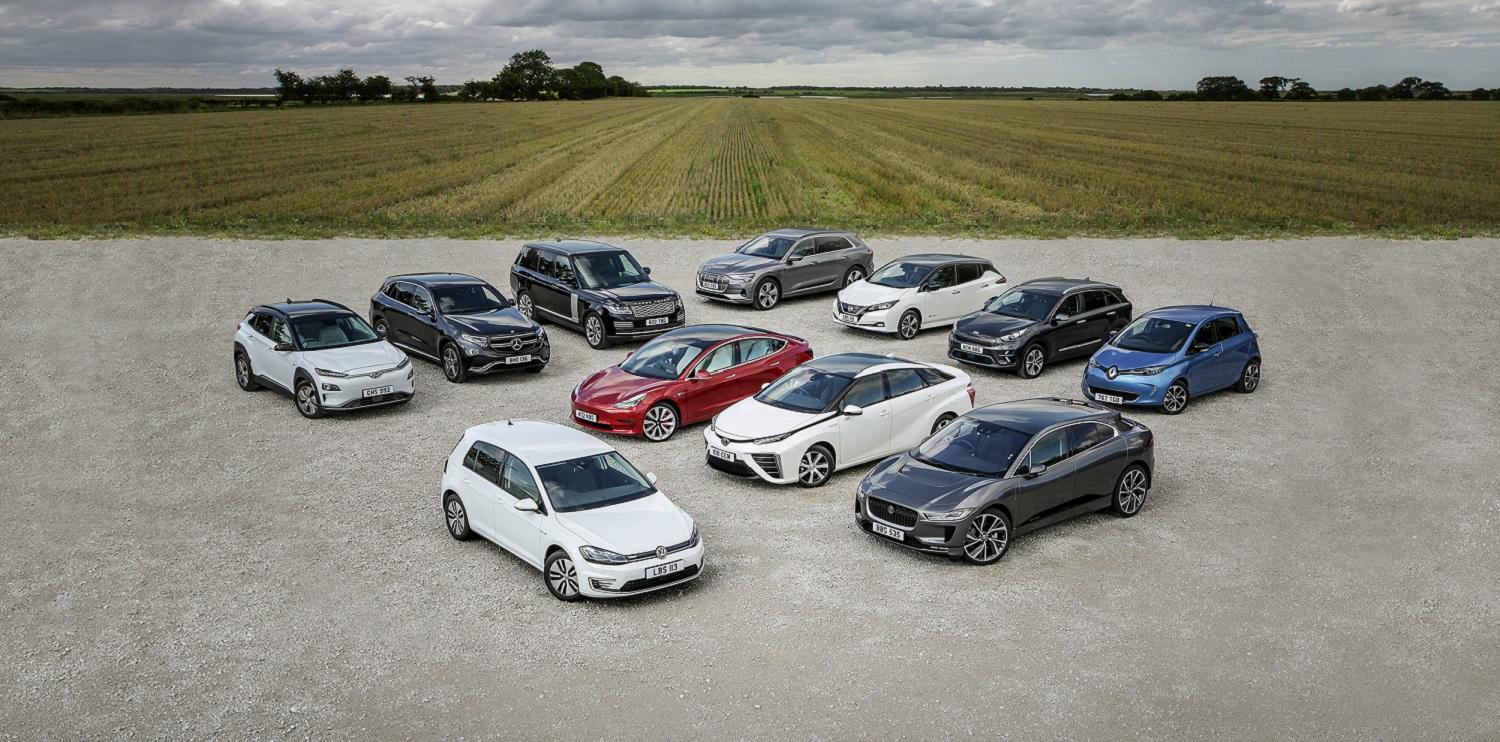 Find an electric car club or group near you with our complete list of EV clubs.
Car owners' clubs have always been a brilliant way of meeting like-minded individuals and to get tips or advice from fellow drivers. Electric cars are no different and there is an ever-growing list of EV enthusiasts meeting up and forming friendly groups to help existing, new and potential EV drivers. We've tried to list as many as we can below. If there are any missing or you'd like your group to be listed, email danny.morgan@smarthomecharge.co.uk.
Bucks EVs
This EV group caters for those owners or would-be owners in Buckinghamshire, covering Milton Keynes, High Wycombe and more.
Cambs EVs
Since 2020, Cambs EVs has been a place for EV drivers and EV enthusiasts of Cambridge to come together and raise awareness for EVs as well as share their experiences and advice.
Dorset EVs

Dorset EVs had its first meetup in August and has been going strong ever since. Help support their growing EV community by joining today.
Essex EVs

Essex EVs is one of the newest enthusiast groups in the UK, run by prominent YouTuber Emma Jackman. They are planning their first meet very soon. If you want to get involved, join their Facebook group or follow them on Twitter.
EVA Scotland

EVA Scotland aims to represent the views of EV drivers across the country and promote the electrification of all transport.They have a fantastic website with plenty of resources, as well as regular events.
Gloucestershire EV Owners Group
Aiming to support local electric car owners, the Gloucestershire EV Owners group began in May 2018.
Gloucestershire EV Owners group Facebook
Hampshire EVs

A friendly place to discuss EVs and sustainable transport, the Hampshire EVs club was set up in June 2019. Help this group become an even more popular and friendly EV club by joining today.
Herts EVs

If you own an EV or want to talk to EV owners in the Hertfordshire area, then this is the place to be. Events are planned regularly. Get involved with the Facebook group and Twitter page to stay up to date.
Kent EVs

Kent EVs is a relatively new electric car community, but has already held its first meetup at the Poppy Fields Pub in Maidstone in May.
If you own an EV or you're just curious and want to have a look, the group will be happy to help out.
Nottingham EV Owners

Whether it's through meetups, larger events or the online community, Nottingham EV Owners Club is a fantastic and active group to join. They even have some fantastic family and EV-oriented events in the beautiful grounds of Wollaton Park. What more could you want?
Northwest EV Owners

A brilliant group for electric car owners and fans in the north west, Northwest EV Owners is a very active voice in the EV community.
Oxon EVs

EV pros and newbies are all welcome in this group that meets in Oxfordshire.
Scottish EV Drivers

You could be forgiven for thinking there aren't many EV owners in Scotland due to the vast rural space, but there is actually a thriving electric car community. Why not help it grow by joining yourself?
Staffs EVs

Do you live in Staffordshire and own or interested in an electric car? Then Staffordshire EVs is the group for you. The group are happy to help any new EV owners or those who have questions. Equally, if you just want to meet other enthusiasts then join up today.
Surrey EVs

Surrey EVs had its first and seconds meetups in 2019, with more on the way. Get involved and help support this fantastic group.
Sussex EVs

One of the UK's largest electric car enthusiast groups, Sussex EVs has more than 700 followers on Twitter and a comprehensive website to help any budding EV owners. The group meet regularly across the area, including Brighton and Horley to name a few.
UK South West Electric Vehicle Owners

Set up in May 2019, the group aims to promote the use of EVs across the South West Region.
UK South West EV Group Website
UK South West EV Group Twitter
UK South West EV Group Facebook
Warwickshire EVs

If you live in Warwickshire and own an EV or you're interested in one, then make sure you get involved with Warwickshire EVs. A vibrant and friendly group, you'll be sure to make friends and get lots of advice.
West Midlands EVs

A group for like-minded electric car owners, the West Midlands arranges meetups and attends larger events together for fun and to help advise future owners.
Yorkshire EV Club

A fledgling group based in Yorkshire, the club even has its own podcast. The club tries to meet every month and usually meets in Sheffield.