Tesla Wall Connector Review
Product overview
---
Design
4/5
It's big but it's cool
---
Build Quality
4/5
Feels rock solid, which it should for the price
---
Reliability
5/5
Relying on vehicle's scheduling functions keeps things straightforward
---
App Features
3/5
Lack of dedicated charging app, with basic functions found in Tesla's own app
---
User Experience
5/5
The seamless experience could still tempt Tesla owners
---
Customer Service
2/5
Varies wildly depending on who you get through to. Long call queues
---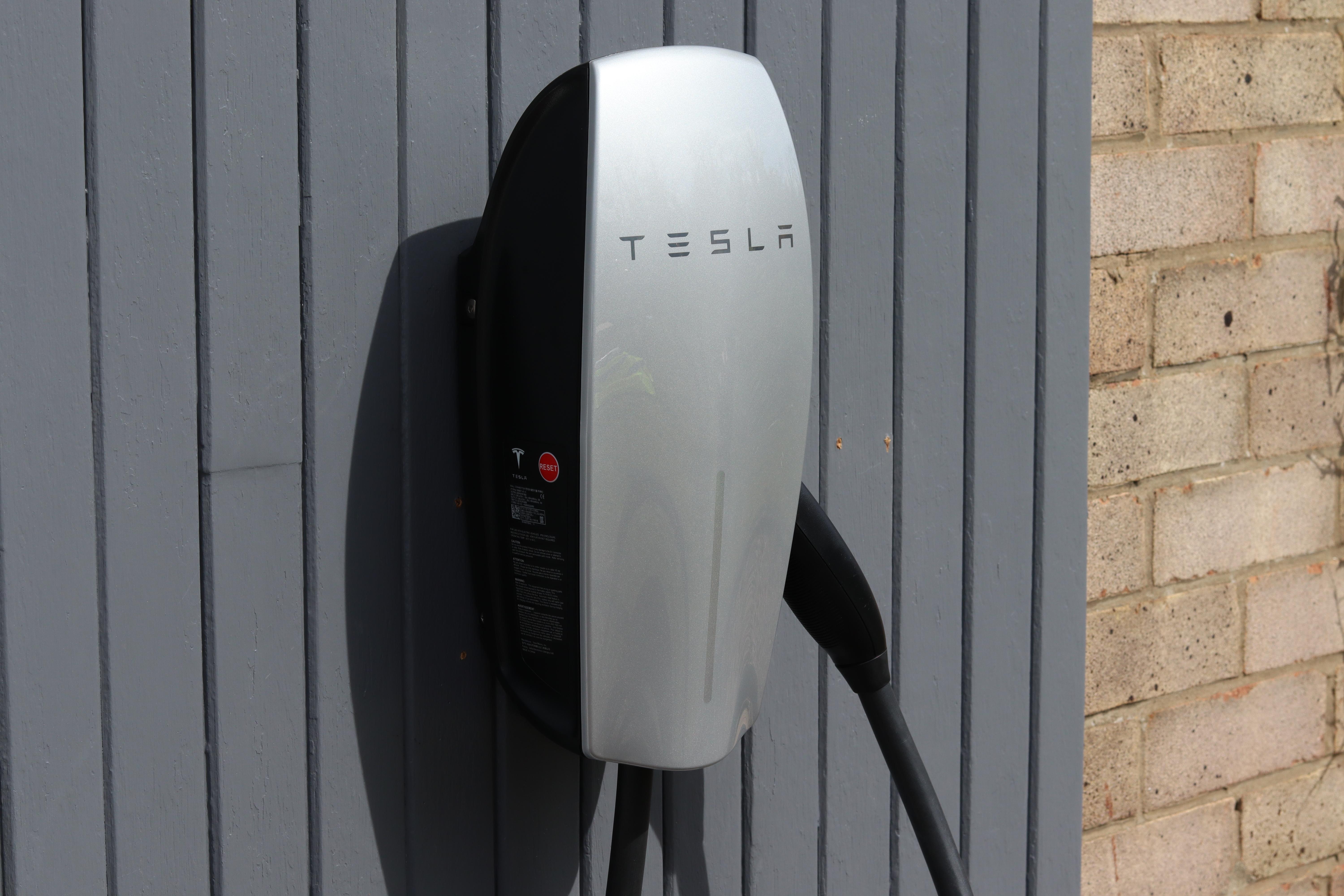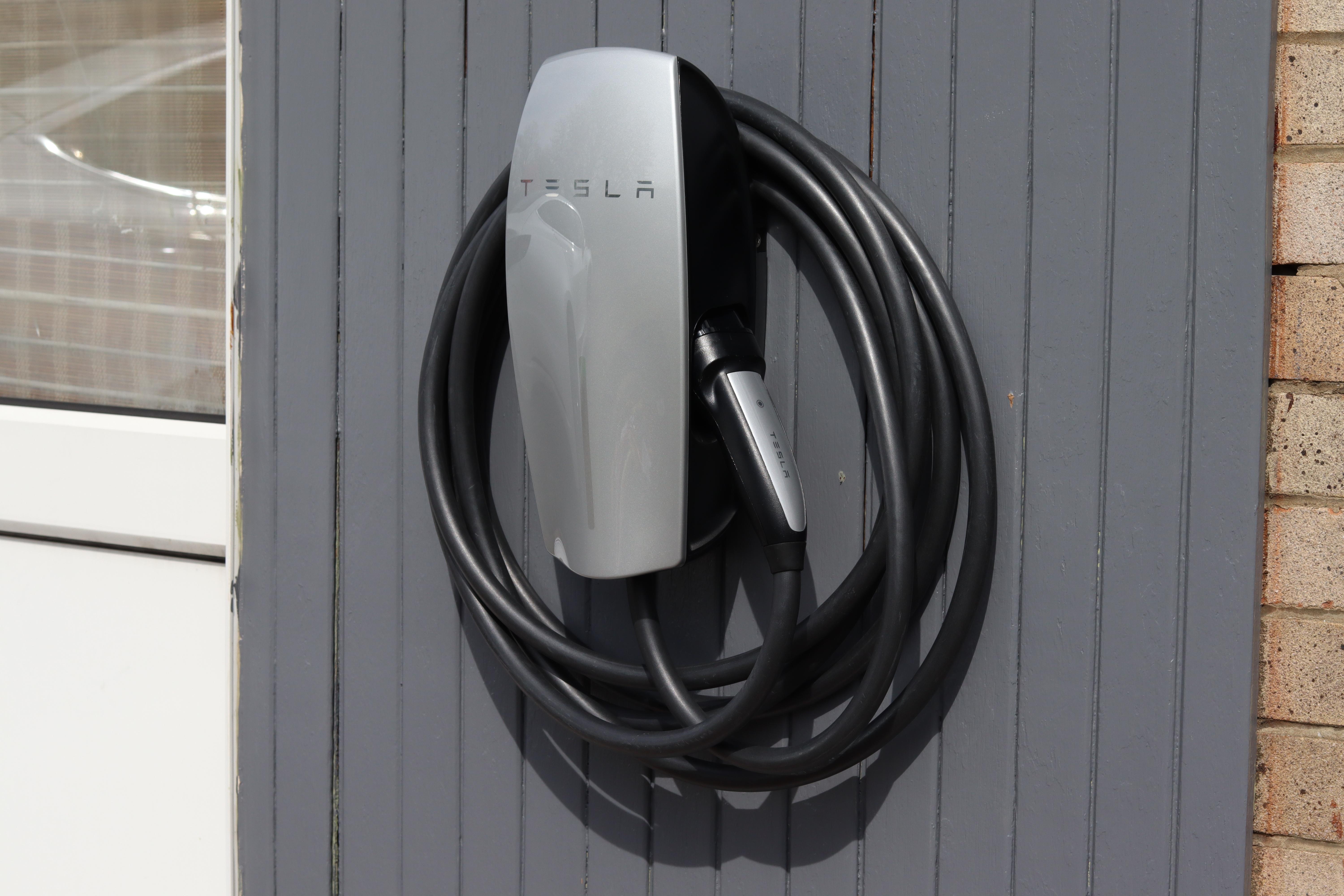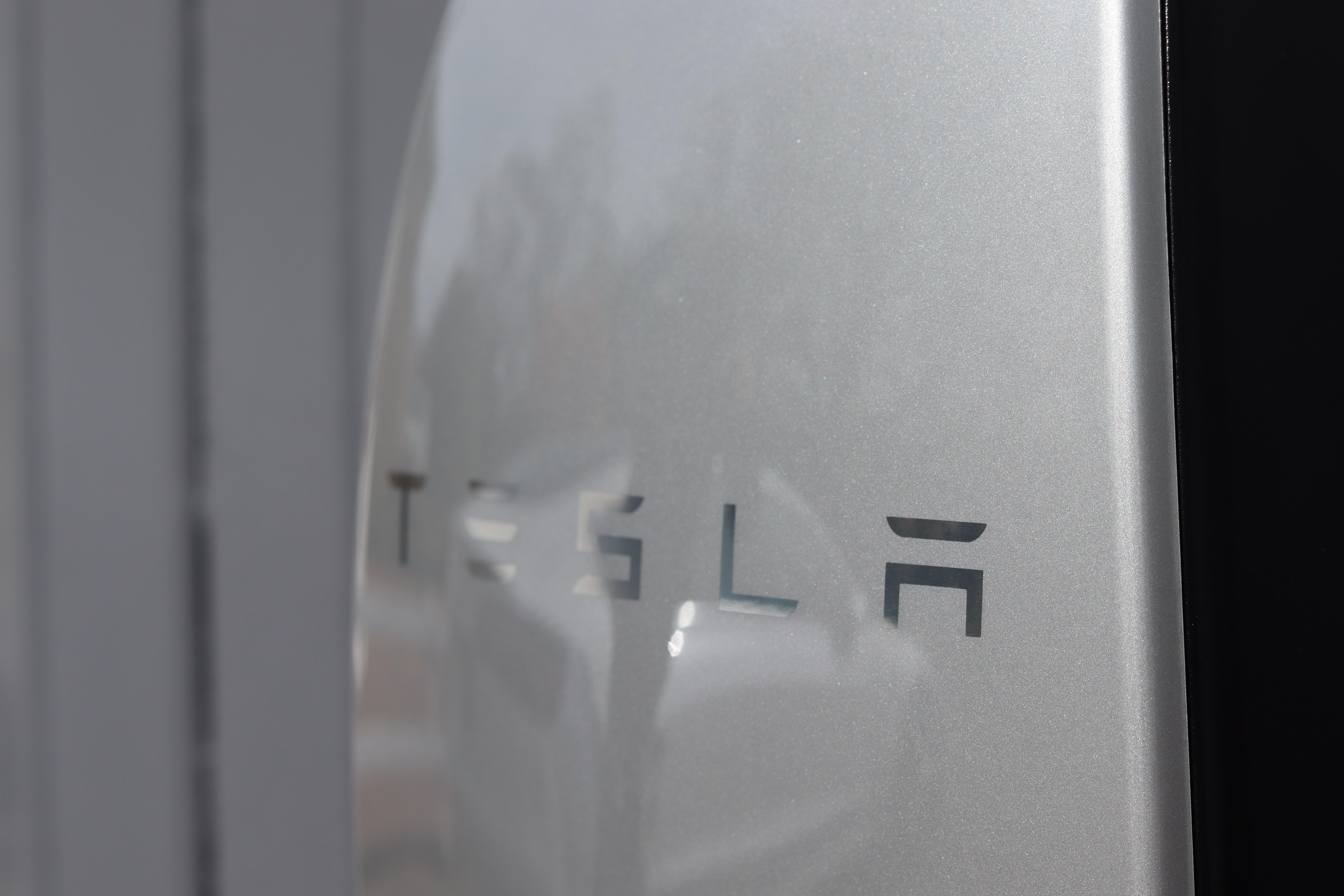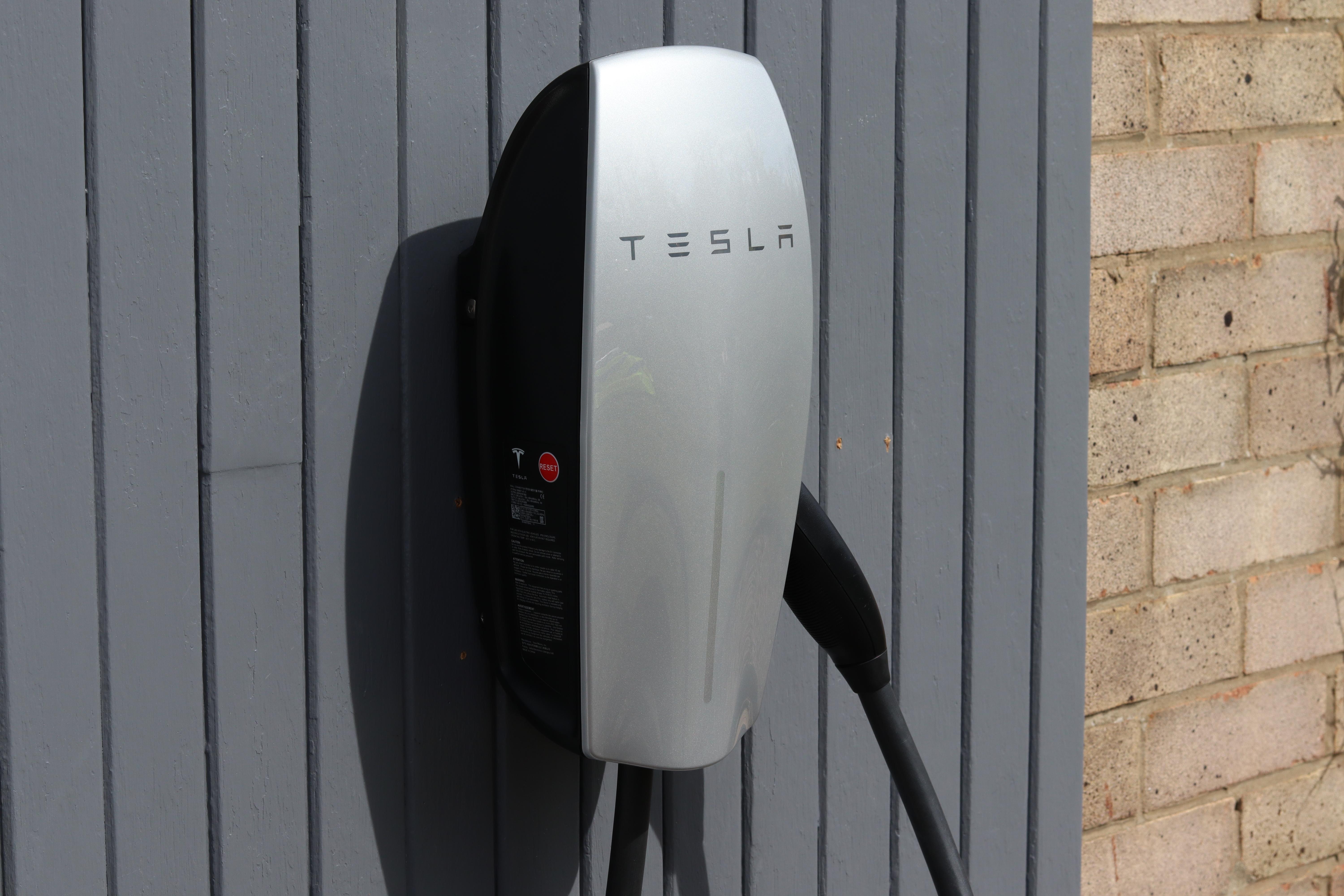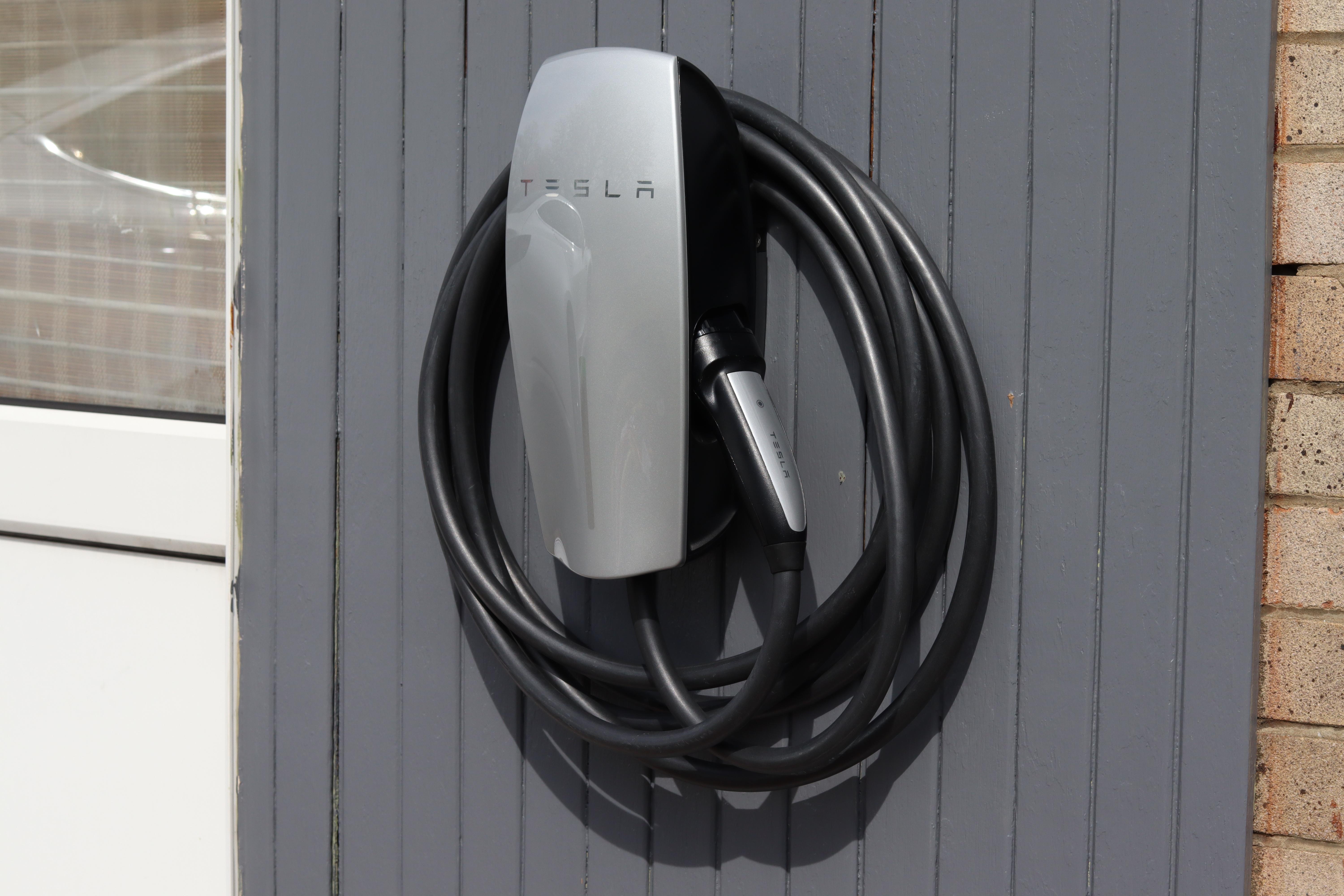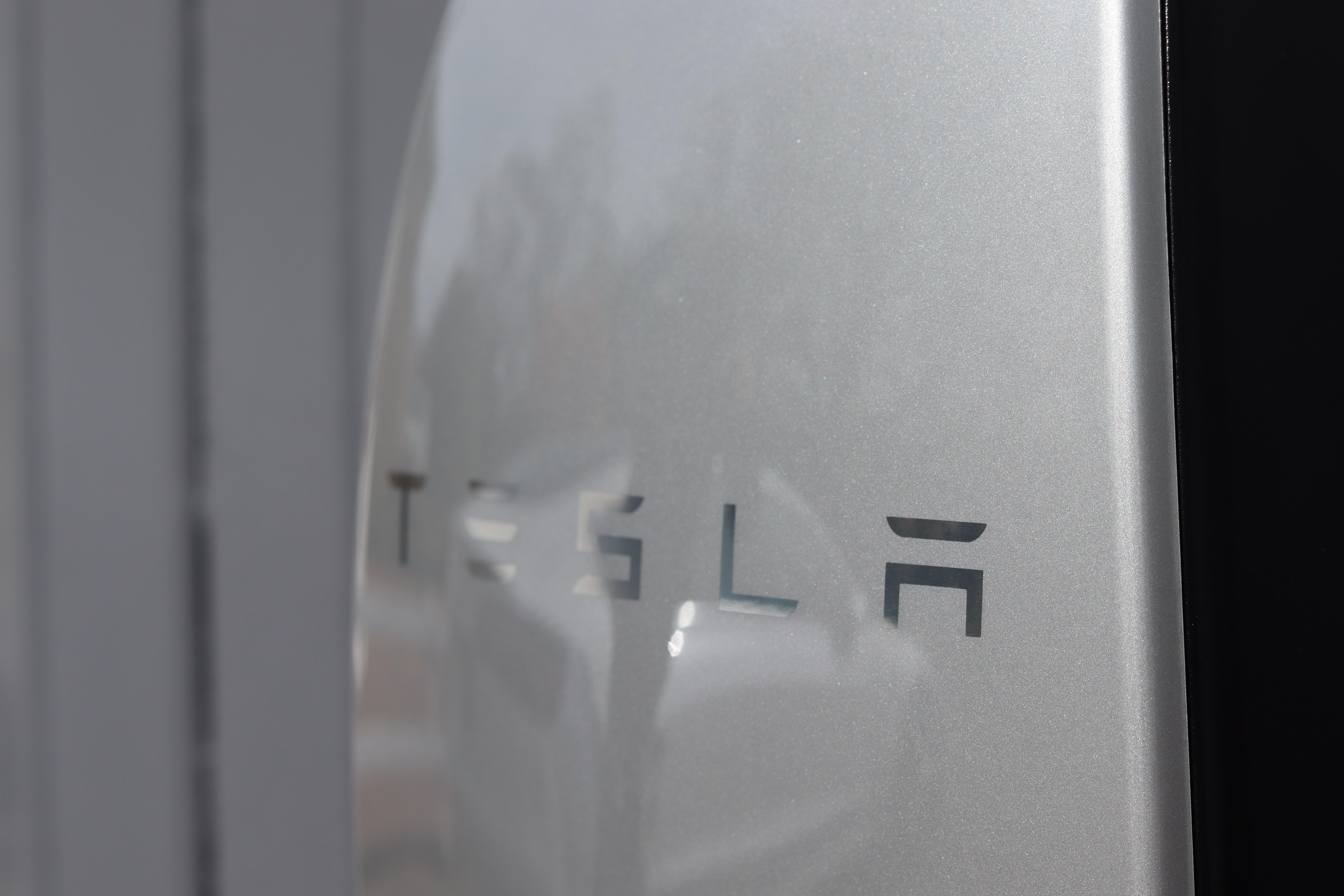 ---
Should you buy the Tesla Wall Connector to charge your electric vehicle at home? Our editor Danny Morgan tested it to find out the pros and cons - find out if it's worth the price in our Tesla Wall Connector review.
NOTE: at the time of writing this review, the new 3rd-gen Tesla Wall Connector had not been released. While the looks and size have changed compared with the second-gen unit we've reviewed below, our conclusion remains the same - unless you are dead set on having a Tesla-branded charger, there are few reasons to choose this pricey EV chargepoint over others.
ORIGINAL REVIEW
When it comes to electric cars, Tesla is already a household name. The company and its founder certainly divides opinion on occasion but there's no denying that Tesla (along with the Nissan Leaf it should be noted) fundamentally shifted the trajectory of EVs to get to where we are today.
But that's just one part of the equation. You also need something to charge the vehicle with.
Enter the Tesla Wall Connector. This is the second-generation charge point from Tesla, designed to safely offer fast charging capability at home.
Is it a game-changing product like the original Tesla Model S, or is it an overpriced vanity device which lacks the features of other cheaper units?
The Lowdown
So, what is the Tesla Wall Connector? Well, this is Tesla's official home charge point. It's the second-generation version, with a third-gen product apparently on its way to the UK sometime in the future.
It's also worth pointing out that you'll need to buy the Wall Connector directly from Tesla and to do that you need to own a Tesla vehicle. This somewhat limits who can buy the product, although it can charge vehicles other than Teslas.
It's quite pricey too, starting from £480 for the charge point only. You'll then need to get a separate quote for installation of the Tesla Wall Connector.
Let's take a look at what you're getting for your money.
The Design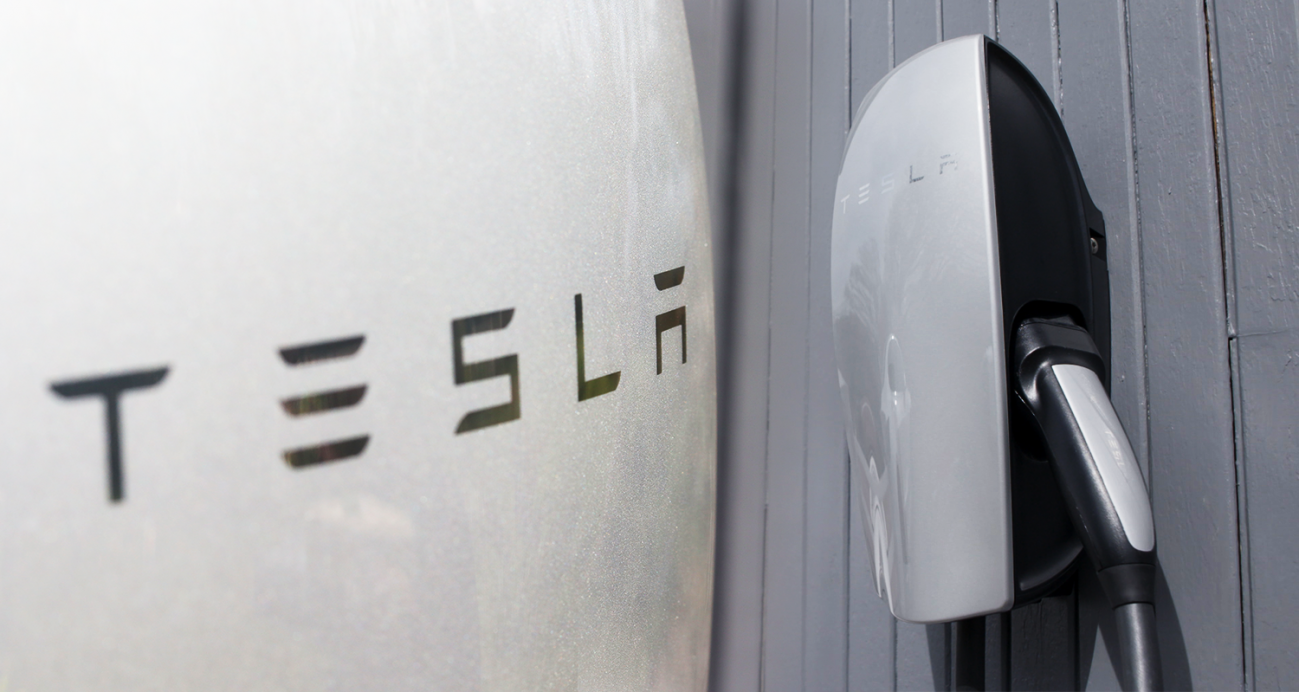 Whether you like the look or not of the Tesla Model 3 or its siblings, they do turn heads. And I think the same can be said of this, but that's mainly because it's flipping massive.
Somehow it manages to look very sleek but there's no getting away from the sheer size. It measures 380mm high by 160mm plus it's 140mm deep.
In fact, it's more than twice as long as the Wallbox Pulsar Plus which is a potential alternative to the Tesla Wall Connector if you want a tethered charger.
You can compare features side by side, including size, by using our charger comparison tool. Or read/watch my review of the Wallbox Pulsar Plus right here.
Now, I quite like the look of the Wall Connector even if it does remind me of the Cylons from Battlestar Galactica.
It looks premium, especially with the gloss finish. The light bar is a cool touch, which doubles up as a status indicator showing you at a glance whether it's ready to charge or charging.
Some find LED lights on chargers annoying or too bright, so if that's you then you might be best avoiding the Wall Connector.
In terms of the charging gun, it looks like most others. It's a little slimmer than that of the Wallbox, for example, and it also has a small button on it which we'll get to later.
The one thing I really don't like is how the cables sit when not in use. There's a groove on the unit to wrap them around, but it all looks a bit messy and the thickness of the cable doesn't help.
To be fair, having the cables on show like that is fairly typical with most tethered charge points, but it's a little naff when you're paying £480 for the unit plus the installation on top of that.
Overall, if you don't mind the size then you're not going to be disappointed by the style and quality of design here.
The Build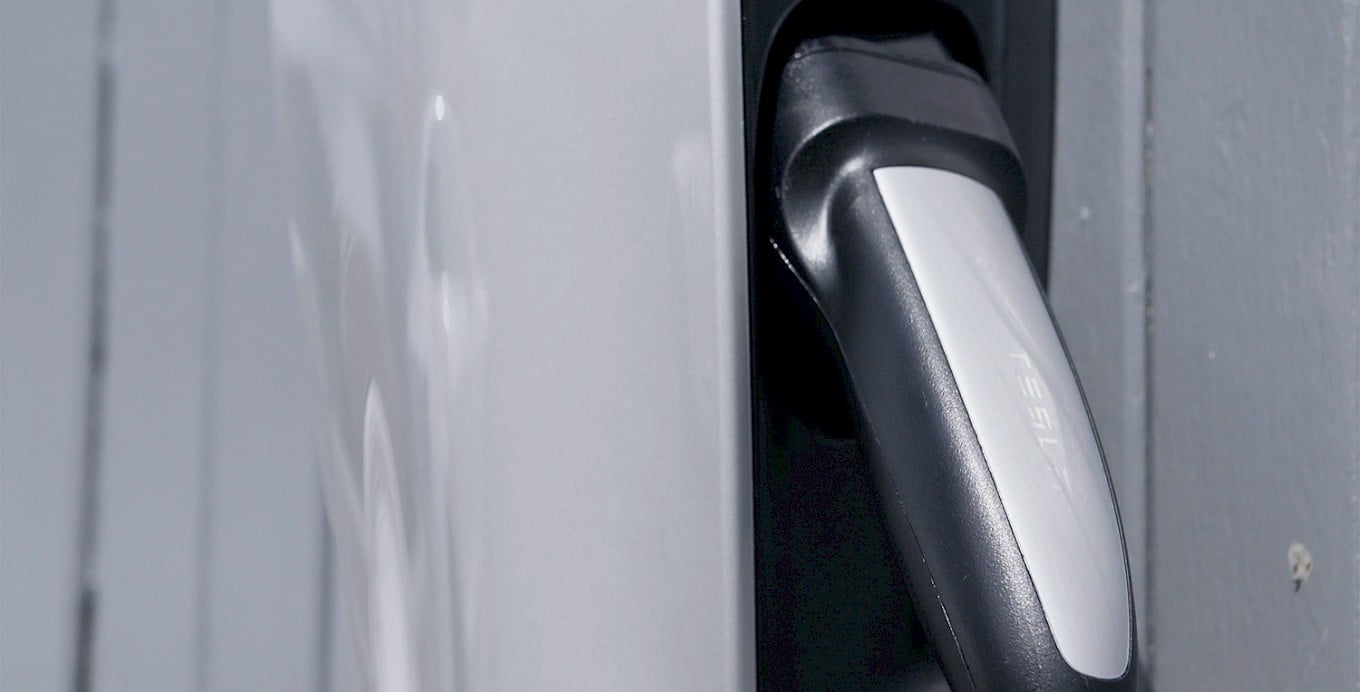 If there's one thing you're guaranteed to get with the Tesla Wall Connector, that you don't with their cars, is high build quality.
Yes, yes, I know the Tesla fans won't be happy. But, I have a Tesla Model 3 myself and the build quality isn't the greatest, so I'm speaking from experience.
Fortunately, the Tesla Wall Connector doesn't suffer the same fate because the build quality, materials and overall feel is excellent.
From opening the box, getting the components out and using it on a daily basis, it did feel better than many other charging products which can have a much more plasticky finish.
The charging cable is very thick, which makes it feel durable but the main drawback is it also makes the cable harder to wrap around the unit.
We also found the charging gun itself scratches easily. You'll want to be careful with it, but when you're regularly coiling and uncoiling a 7.5m cable then this could be forgotten only for you to find the gun marked or scuffed. It's a shame there's no cover or protector to place over the end.
On the installation side, the Tesla Wall Connector does not come with the usual safety features that many other charge points in the UK do, such as Type A RCD protection or PEN fault detection. If you're not sure what these mean, the result is a potentially more expensive installation cost due to the need for additional protective equipment, such as an earth stake.
Otherwise, it's a really well put together product and you're not going to have any complaints about the physical build quality.
The User Experience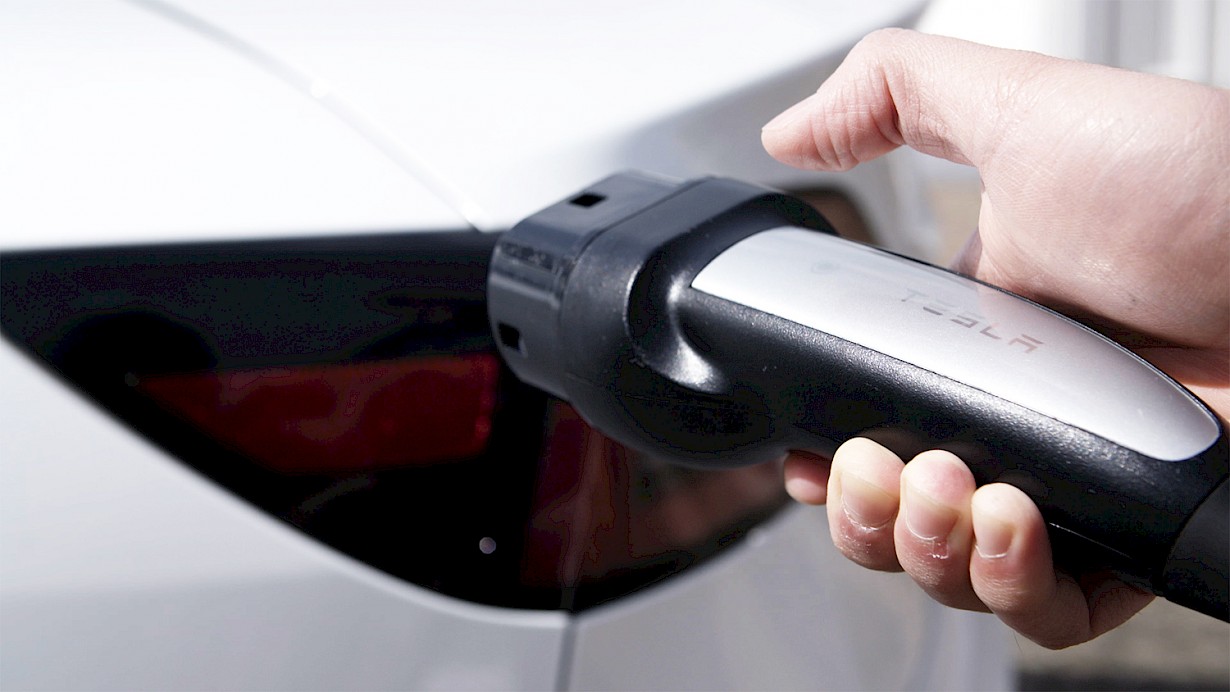 Normally we would discuss the charging app and all the clever features it comes with, but the Tesla Wall Connector doesn't have any of that because there are no features to control from within the app.
Despite the Wall Connector being from the maker of some of the smartest cars on the planet, it's actually not a "smart" charge point – not in the traditional sense anyway as the unit itself has no WiFi nor is it in control of the scheduled charging.
All the smart tech is inside the car. And when I say "all", all you can really do is set up the schedule from the main Tesla vehicle screen. There isn't anything else of note.
Some might see it as a bit of a pain to access the schedule from within the vehicle, but unless you need to change the start and stop charge time regularly then it's no big deal.
It does, however, leave you wondering what you're paying for with the Wall Connector other than the brand name.
The main advantage I can see is the small button on the charging gun mentioned earlier. When pressed, it opens up the charge port remotely on Tesla vehicles, so you can plug in without needing to open your Tesla app or getting into the car to do it.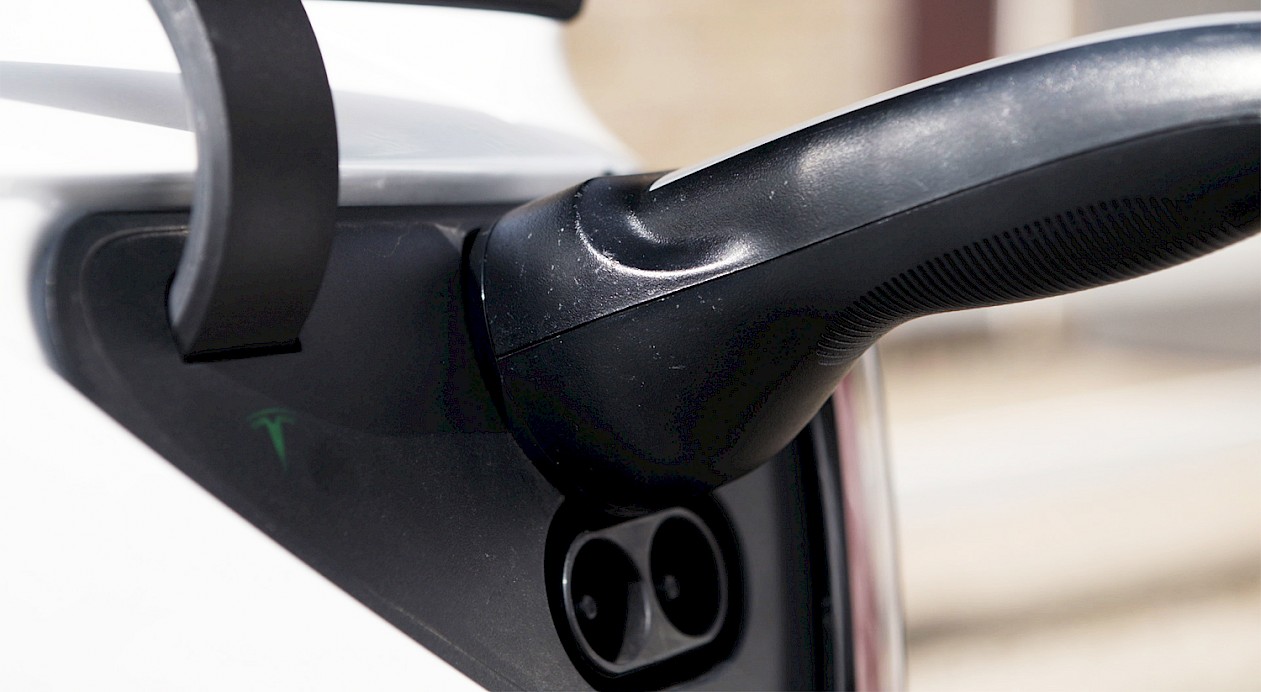 You can actually open the charge port from the outside without the need of the app or Tesla charger. As long as the car is unlocked, the charge port opens by simply pressing on it.
But I have to admit that during testing I found the button feature on the charging gun to be really handy – it meant I didn't need to unlock the car to open the port and I could also unlock the charging gun from the car socket when needed.
It's nice to have, but worth pointing out this feature obviously only works if you have a Tesla. And even then, I'm not sure it's worth the price when stacked up against the competition.
In terms of customer support, I have also found Tesla to be inconsistent. That is based on my vehicle ownership experience, but should you have an issue with the Wall Connector then you'll be trying to contact the same people.
Getting through to the right team for charger support is a right pain in my limited experience. Once you get through to an actual person who will take care of your issue, then they're very good. But the path up to that point is unclear, muddled and frustrating.
Should you buy it?
So, should you buy the Tesla Wall Connector.
Well, if you don't own a Tesla then definitely not. You'll struggle to get hold of one anyway, plus you won't even be able to use the one bonus of having this charger which is the button that only opens charge ports on Teslas… hmmm, not a great start.
But what about if you DO own a Tesla?
Well, again I'm struggling to recommend it. It's a good all-round product. Well-designed, well built, with a premium finish and it does have that remote charge port unlock feature even if that is a small perk.
But the price puts me off. With installation, you're looking at over £900.
There is a third-generation version of this product now available, which includes WiFi for future updates, but it is still pricey for what you're getting.
Unless you really want a charge point that bears the Tesla name, then here are better alternatives.
If you want something with a high quality exterior, then I would consider the Andersen A2 which has a range of metal and wood finishes. Or, if you want to save some money, but still after something smart then the Easee One and Wallbox Pulsar Plus are excellent alternative.
Final Ratings
Design
It's big but it has cool, space-age look. The cable storage lets it down slightly, though.
4/5
Build quality
The Wall Connector is above par here with excellent materials used throughout, though you would hope so given the price.
5/5
Reliability
We've not experienced any particular issues and the fact the charge scheduling is done within the car rather than through a charger app, while annoying, does simplify things on a technical level so you're less likely to experience issues.
5/5
App Features
n/a
User Experience
Yes, it is expensive and, yes, the remote unlocking feature is only a small bonus, but I can't deny that the overall user experience is very good. You just pay over the odds for it. Changing the schedule via the Tesla app would be nice though.
4/5
Customer Service
If you get through to someone quickly who takes ownership of your issue, then you're fine. But I have known of instances where issues with the Wall Connector have been batted around different departments within Tesla. It's inconsistent at best.
2/5
We test these products ourselves but we also base our views on hundreds of comments we directly receive from real-life customers who use these products day-to-day. So, you can be sure it's not just my individual opinion you're hearing, but those of our customers.
If you're researching which charger to get, make sure you check out our other product reviews.
If you're not sure where to start, try out handy Charger Selector Tool or our Charger Comparison Tool.