Nice! You're eligible for our Instant Quote service.
Based on your answers, we are able to send you an Instant Quote meaning you don't need to complete a physical or online survey.  
Simply review the quote we've emailed to you, select your preferred payment method and pay to kickstart the installation process.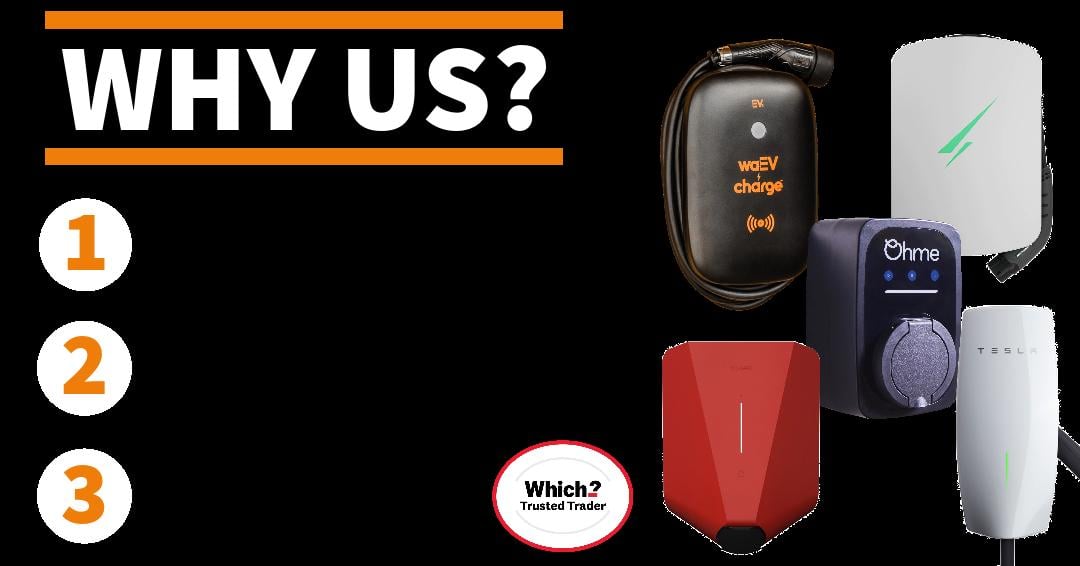 1. Charger dispatch
Once you've paid for your quote, we will dispatch your EV charger the next working day. Depending on the product, your new EV charger should be delivered within 1-3 working days ready for our engineer on installation day.
2. DNO survey
Once you've paid for your quote, we will ask you to complete a short survey and request some photos. It's very important you complete this, as any delay will result in a delay to your installation – the quicker it's done, the quicker we can get you booked in!
What is it for? Installers are required to notify your DNO (Distribution Network Operator) of your upcoming installation. This is in place to ensure EV chargers are installed safely and will not unduly affect your property's electricity supply or the local area.
We notify the DNO on your behalf but response times from the DNO is out of our control and vary.
In some instances, the DNO may need to visit the property and they may charge you for any potential works that need to be carried out before installation (such as unlooping a looped supply). This is dependent on your DNO and any associated works or costs are not within the control of Smart Home Charge.
3. Installation
Once the above steps are complete, we can book an installation date for you. We'll agree a date with you and provide an arrival window for when our engineer will be with you.
A few days before installation, you'll receive a message with some instructions to prepare for our engineer's arrival.
On the day of installation, we'll send you a text message with a link to track your engineer's location and proximity to your home.
Your engineer will carry out the installation and complete the initial setup of your home EV charger. You can learn more in our guide to the installation process.
What is an instant quote and how does it work?
+
In order to provide you a quote, we need to understand what will be involved in your installation.
Based on the information you've provided us, such as cable run length, position of your electricity supply etc, we were able to build a clear picture of what your installation will entail and therefore send you an instant quote.
This is based on many years of experience and thousands of installations, so we know what is required for the most common type of installations.
As long as the information you've provided us is honest and accurate, and not wildly different from the reality, then there will not be any hidden charges on the day of installation. The price in your quote is the price you'll pay.
After payment, we do require you to complete a short online survey so we can submit a notification to your DNO.
If we spot any discrepancies or something unusual, we may get in touch for clarification about the work involved. In some circumstances we will quote for additional works if it's necessary, but this will be determined early in the process so you have the chance to make an informed decision and get a full refund if you prefer.