West Midlands Gigafactory zaps past planning stumbling block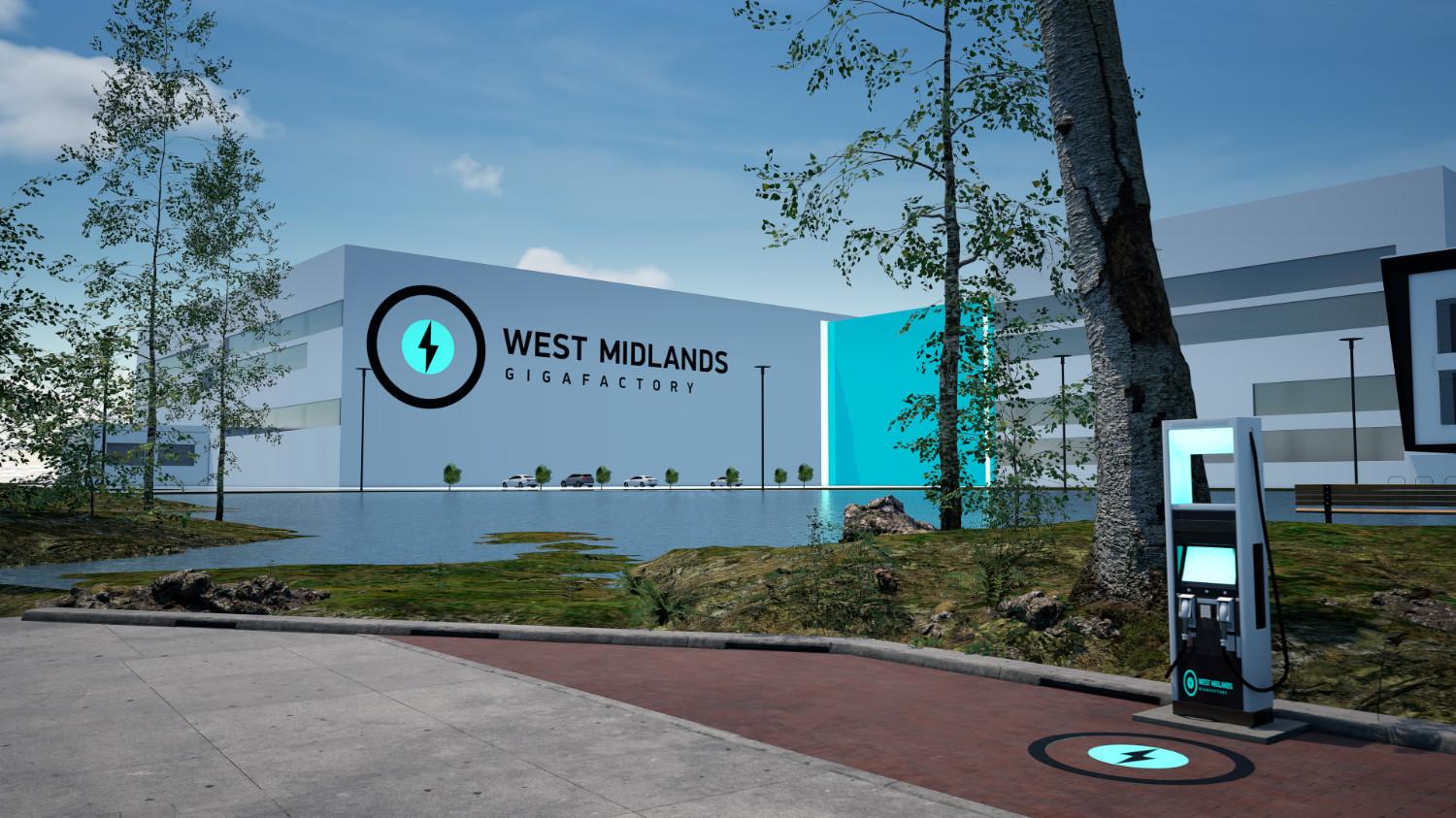 The West Midlands Gigafactory has received outline planning permission for its site in Coventry and Warwickshire.
Both Coventry City Council and Warwick District Council have backed the plans that will see a £2.5billion investment in the region, with 6,000 highly skilled jobs being directly created by the scheme and many more in the local wider supply chain in the region.
The 530,000sqm facility will be production-ready from 2025, building lithium-ion batteries for the automotive and energy storage industries, and aims to deliver up to 60GWh by the end of the decade.
Solar power

The factory will be 100% powered by renewable energy, using one of the UK's largest rooftop solar panel arrays, with options for energy storage. There will also be a Net Zero transport and logistic strategy that takes advantage of the UK's motorway network. Planning permission will be formally issued once the legal agreement has been signed and the government gets consulted; this is likely to take place in March 2022.
The West Midland Gigafactory is a public-private joint venture between Coventry City Council and Coventry Airport Ltd and is supported by West Midlands industrial groups, local government and academic institutions.
What they say

Councillor Andrew Day, Leader Warwick District Council: "In the past 100 years, there has probably not been a more important decision for the British Automotive industry. A new industrial revolution is underway and once again the West Midlands is playing a key part. We've the opportunity now to create thousands of new and highly skilled jobs, boosting the national effort to reduce carbon emissions and build a more prosperous local economy."
"This has been a collaborative effort and special tribute is due to our dedicated officers and advisors who supported our residents and Councillors in completing the rigorous assessment of this far-reaching proposal. We stand ready to work with the Local Enterprise Partnership and other authorities, to engage the local businesses affected and assist our residents in dealing with the detailed plans as they come forward." Councillor Andrew added.
Andy Street, the Mayor of the West Midlands, said: "This is another crucial step forward in bringing our plans for a West Midlands Gigafactory to life.
Not only will a Gigafactory support the future of our region's automotive sector, creating thousands of new jobs, but it will also help protect our planet from the climate change emergency. It truly would be a game-changer, and I am delighted both Warwick District Council and Coventry City Council have recognised this and backed our vision."