Weekly News Round-up 29.07.2022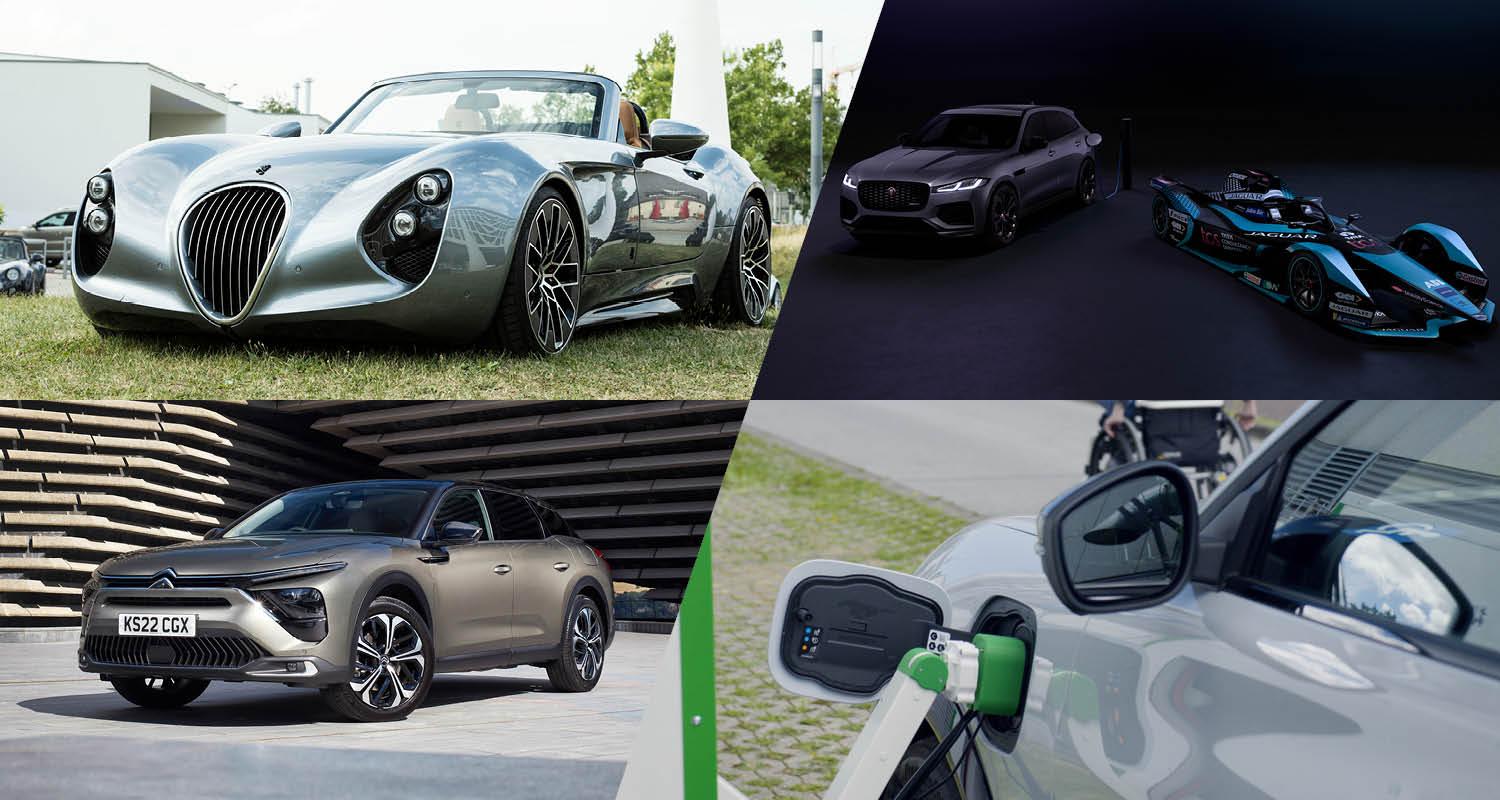 But before you contemplate heading to Glastonbury in your festival-ready Enyaq, we have some exciting news from VW, Jaguar and many more.
Sign up to our newsletter to get all of our latest news and updates delivered straight to your inbox every other week.
Tesla Roadster up for grabs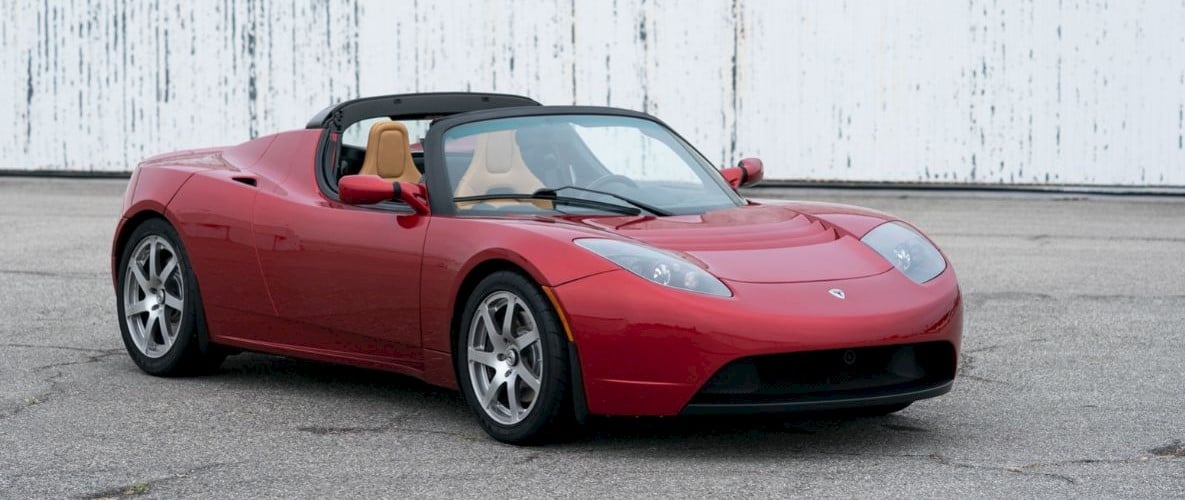 Bored of waiting for the new Tesla Roadster to return to Earth and begin production? Here's an opportunity to buy one of the first 500 first-generation Roasters. Up for grabs with Broad Arrow Auctions at its Monterey sale, it's covered just 928 miles and is finished in Radiant Red with Saddle upholstery. You'll need between $150,000 and $175,000 to make it yours.
Pricing announced for Volkswagen ID Buzz Cargo
Volkswagen has set the pricing for its all-electric ID Buzz Cargo commercial vehicle. It features a 77kWh lithium-ion battery and has a range of 256 miles, and is available in two trims.
The Commerce starts from £38,125 and includes LED headlight signature, three front seats with heated driver's seat, front and rear parking sensors, Ready 2 Discover infotainment system with a 10" touchscreen, wireless App-Connect for Apple CarPlay and Android Auto, and multiple USB-C ports. The price also includes three services and one MoT.
The Commerce Plus starts from £42,375 and adds Adaptive Cruise Control (ACC), Keyless Entry, Park Assist Plus with memory function, rearview camera, multi-function leatherette steering wheel, heated windscreen, Discover Pro navigation system with 10" touchscreen, plus a range of driver assistance systems such as Travel Assist, Lane Assist, Side Assist and Emergency Assist.
Volkswagen will begin accepting orders in August. More details can be found on the Volkswagen Vans website.
GET £5 ON US WHEN YOU SIGN UP TO OCTOPUS ELECTRIC JUICE
Charge with many of the UK's biggest public charging networks with one card using Octopus Electric Juice. Plus, if you
sign up using our link
, we'll give you £5 worth of free charging.
Jaguar TCS Racing powers road car developments

Jaguar has described how learning from its Formula E campaign has helped improve functionality in its F-Pace P400e and E-PACE P300e PHEV models. Software learnings from the race team have led to the development of the Predictive Energy Optimisation (PEO) function.
Entering a destination into the Pivi Pro infotainment system's navigation gives PEO an overview of your journey (out to a maximum of 650km) which it splits into 100-metre segments for analysis.
It scans GPS map data such as the types of roads – and average speeds on them, together with gradients – and the PEO system makes an informed decision on how best the powertrain should be used at each stage: prioritising the electric motor in urban areas to deliver zero tailpipe emissions driving, for example, or the petrol engine on motorways.
Jaguar claims this can improve energy efficiency in real-world driving by up to 10%.
Osprey signs up to ChargeSafe scheme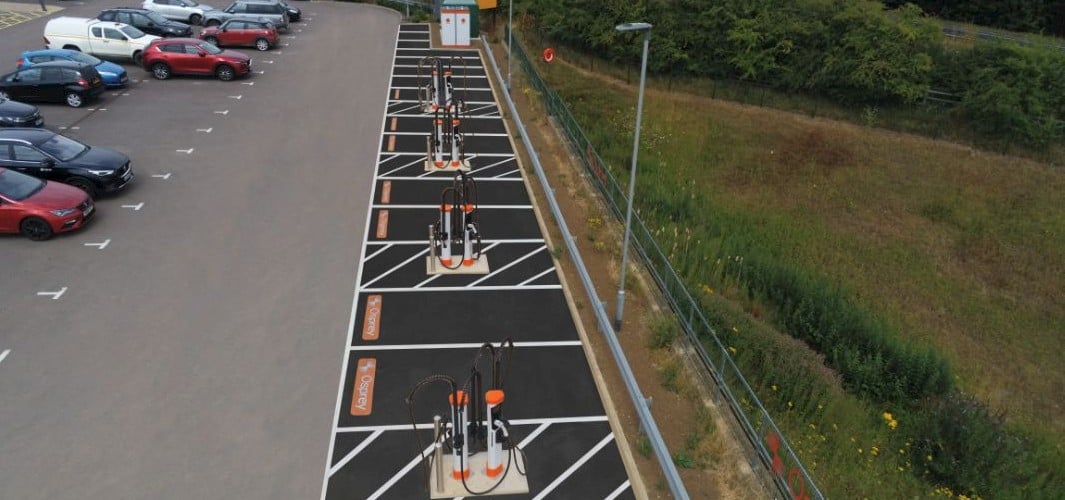 Osprey has announced that it has signed up to the ChargeSafe public EV charging inspection scheme. ChargeSafe is an independent body that is inspecting and rating the UK's charging locations, based on 63 criteria for safety and accessibility, with ratings out of five.
The ChargeSafe accessibility criteria have been put together in tandem with the Motability charity. The safety criteria includes lighting CCTV, as well as nearby facilities. Osprey's new site at Paisley Pear, Buckinghamshire, has scored 4.46/5.
New Wiesmann unveiled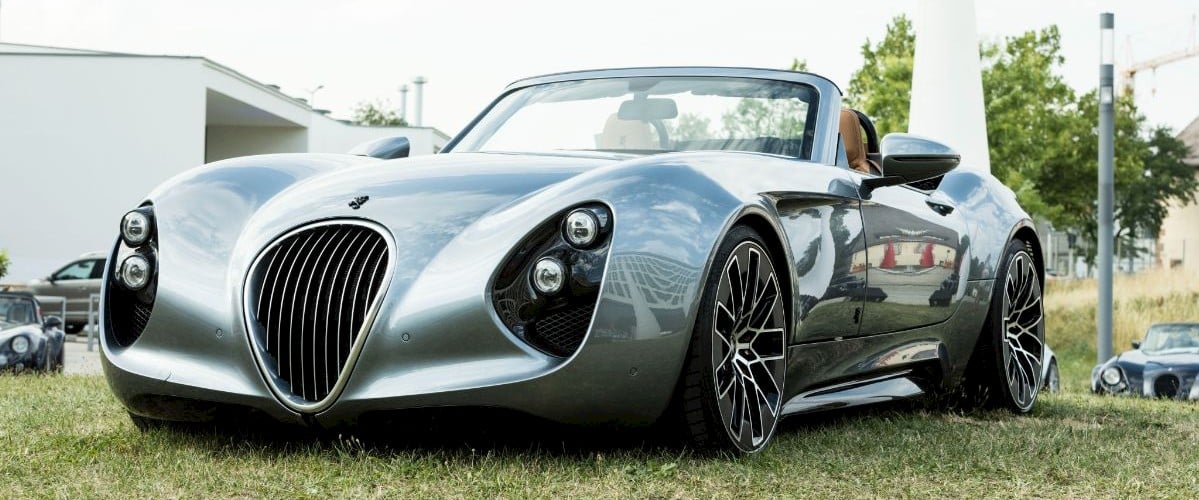 The new all-electric Wiesmann, codenamed Project Thunderball, has been unveiled at the Wiesmann Owners Club's 20th Anniversary event at the V8 Hotel Motorworld near Stuttgart.
The new car has a target range of 500km thanks to its 92kWh battery capacity, while its twin electric rear-mid mounted motors provide 680hp and 1100Nm of torque, sprinting the car to 62mph in 2.9 seconds. It's expected that the car will cost from €300,000.
Citroen C5 X launched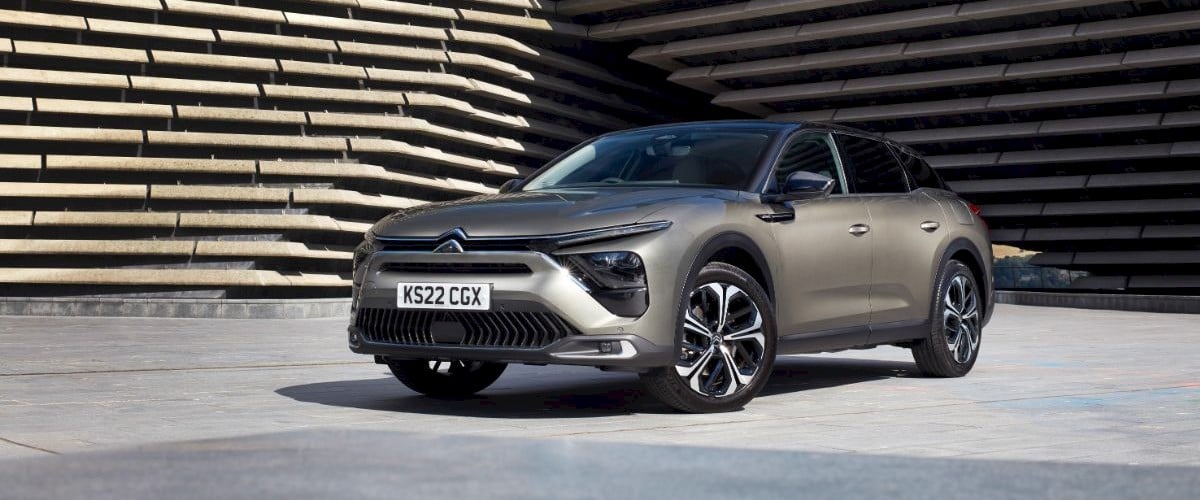 Citroen's flagship model, the C5 X, has officially been launched, with a plug-in hybrid model that provides up to 37 miles of electric range.
The PHEV model blends a 1.6-litre 180 PureTech petrol engine with an 81kw electric motor for a combined 225hp and 360Nm of torque. It comes with a 7.4kW Type 2 charging cable, and the car can be fully charged in one hour and 40 minutes. Prices start at £36,470.
Skoda pitches in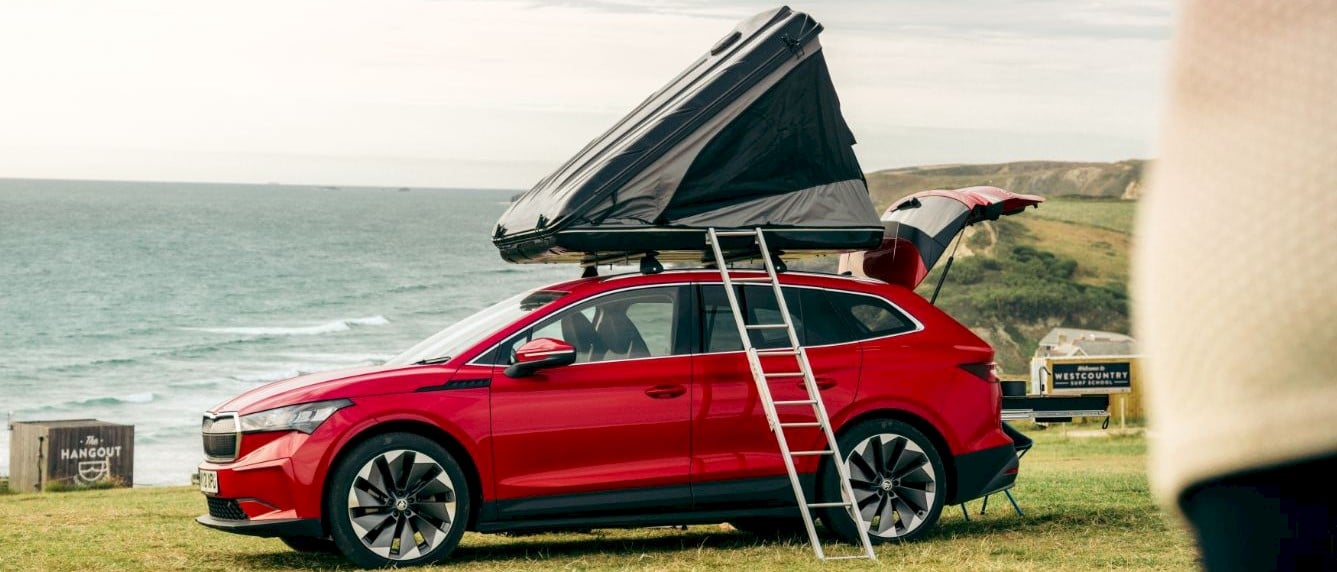 Say hello to the Skoda Enyaq IV 80 FestEVal, a one-off design to celebrate the UK's summer festival season. It features a boot-based camping unit made by EGOE, which is designed to slide out of the boot effortlessly, and features an integrated gas cooker, collapsible sink with tap and hose, prep area and extra storage.
The rear seats are still useable on the move, which can be folded down to provide a sleeping area with a double bed frame than can be put together in minutes. There's space for an extra two people in the roof tent, accessed via a ladder stored in the tent box when closed.
Alpine unveils A110 EV prototype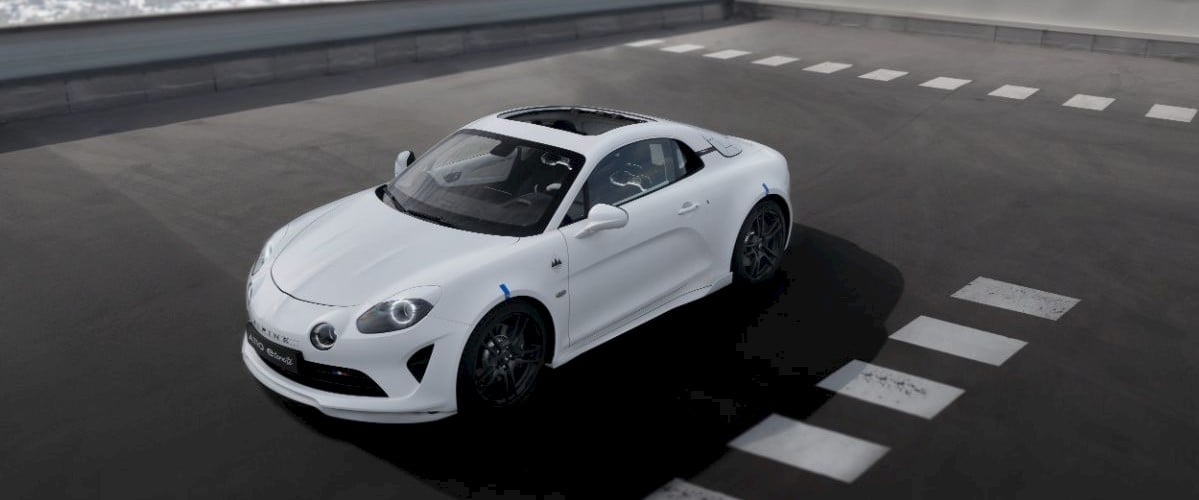 The recent French Formula One Grand Prix saw the launch of Alpine's all-electric A110 E-ternite concept car. Built to celebrate the firm's 60th anniversary, it's more than a show car – it's been described as a working laboratory as Alpine transitions to an all-electric future.
According to Alpine: "The battery modules are identical to those of the 100% electric Mégane E-Tech. However, to achieve optimum weight distribution and to accommodate the twelve battery modules, it was necessary to design specific battery casings for the A110 and to adapt the internal architecture.
Four modules were therefore placed at the front and eight at the rear. To meet this challenge, the engineers allowed themselves to position these modules in the space in an 'atypical' fashion."
The battery packs have led to an increase in weight of 258kg, which sounds a lot, but Alpine has mitigated that down from the 392kg battery pack weight. It has 300Nm of torque, 178kW of power and a 4.5-second 0-62mph time, while it has a range of 420km.
Ford develops robot charging station

Ford has announced it's working on a robot charging station to help disabled drivers, the elderly and people with reduced mobility. The prototype allows drivers to operate the robot via a smartphone app, without having to leave their vehicle.
Ford, in association with Dortmund University, is currently applying the technology to real-world situations. "Once activated, the station cover slides open and the charging arm extends towards the inlet with the help of a tiny camera," Ford says. "For the trial, drivers were able to monitor the charge status via the FordPass app. 3 After charging, the arm retracts back into place."
Volvo announces new OTA update

Volvo has started to roll out its latest over-the-air (OTA) software update to all cars with Google built in. The improvements include the addition of Apple CarPlay, which means iPhone users can access apps via the Volvo infotainment system. The previous OTA update has been downloaded by 197,000 cars, and more updates are promised.