Weekly News Round-up 15.07.2022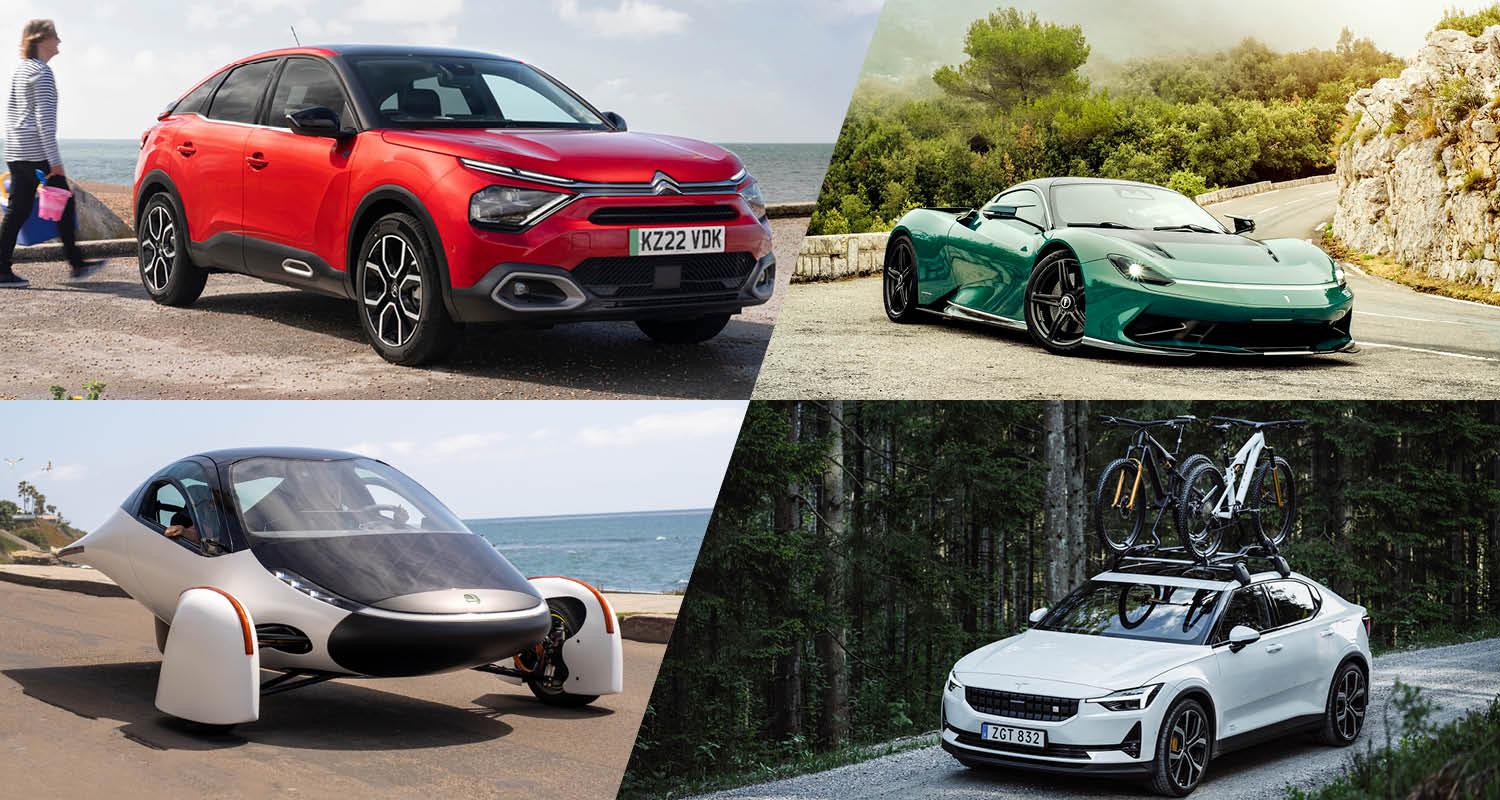 Continue scrolling to read our top news stories. This week we bring you news about upcoming vehicles from Renault, Kia and German/Italian start-up Automobili Pininfarina among other exciting stories.
Sign up to our newsletter to get all of our latest news and updates delivered straight to your inbox every other week.
VW ID Buzz now available to order with prices starting at £57,115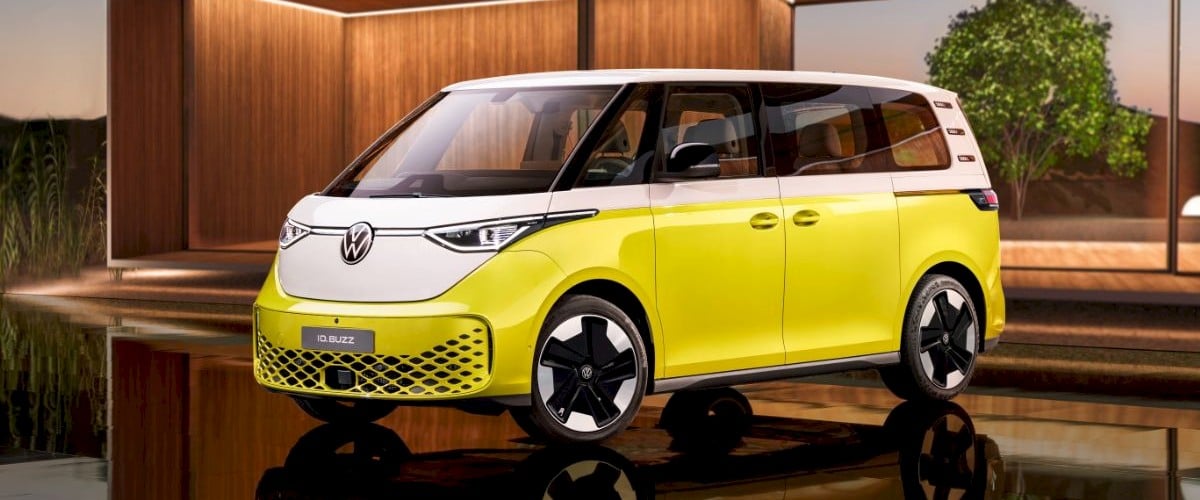 Volkswagen's hugely anticipated EV successor to the iconic campervan is now available to order.
It features a 77kWh lithium-ion battery that provides 150kW (204 PS) to a rear-mounted electric motor that develops 310Nm of torque. The range is a claimed 258 miles.
There are three trim levels – Life, Style and 1st Edition. The entry-level Life costs £57,115 and features LED headlights, heated windscreen, Buzz box removable storage, Discover Pro navigation and infotainment with 10in colour touchscreen and wireless charging.
The Style model starts from £61,915 and adds IQ. Light LED matrix headlights, adaptive interior ambient lighting and tailgate surround lighting.
The top-of-the-range 1st Edition costs £62,995 and includes 21in Bromberg alloy wheels, Discover Max navigation system with 12in colour touchscreen and comfort seats with memory function.
EVs more popular than classics on track days

Trackday experience provider TrackDays.co.uk revealed that its Tesla Model S 'Ludicrous' P90D Thrill package is three times more popular than its Four British Classics Blast with High-Speed Passenger Ride experience. In ludicrous mode, the Tesla can go from 0-60mph in 2.6 seconds, whereas the Aston Martin DB5, Caterham Seven or Jaguar E-Type in the classic package take at least three times as long.
Dan Jones, operations manager at TrackDays.co.uk, commented: "It seems that Brits are gearing up for a transition to all-electric travel in the coming years, with more motorists looking to test the exhilarating Tesla Model S at circuits up and down the country."
HOME CHARGING POINTS INSTALLED FROM AS LITTLE AS £9.00 A MONTH
Browse our product range
and get a home EV charging point installed at your property from as little as £9.00 a month.
Kia shows sketches of the next XCeed model

Ahead of its full unveiling on Monday 18th July, Kia has revealed sketches of its new XCeed compact crossover. The XCeed is a critical model for Kia – it's the best-selling member of the manufacturer's European-designed, engineered and built Ceed model group.
"This new variant will fuse the adventurous design cues of a crossover with the sporty vibe of a focused European hatchback," says Kia. "The arrival of the new XCeed will support Kia's transition into a sustainable mobility solutions provider by being available with a range of highly efficient electrified powertrains, including mild-hybrid (MHEV) and plug-in hybrid (PHEV) options."
European sales are due to begin later this year.
Polestar sees sales surge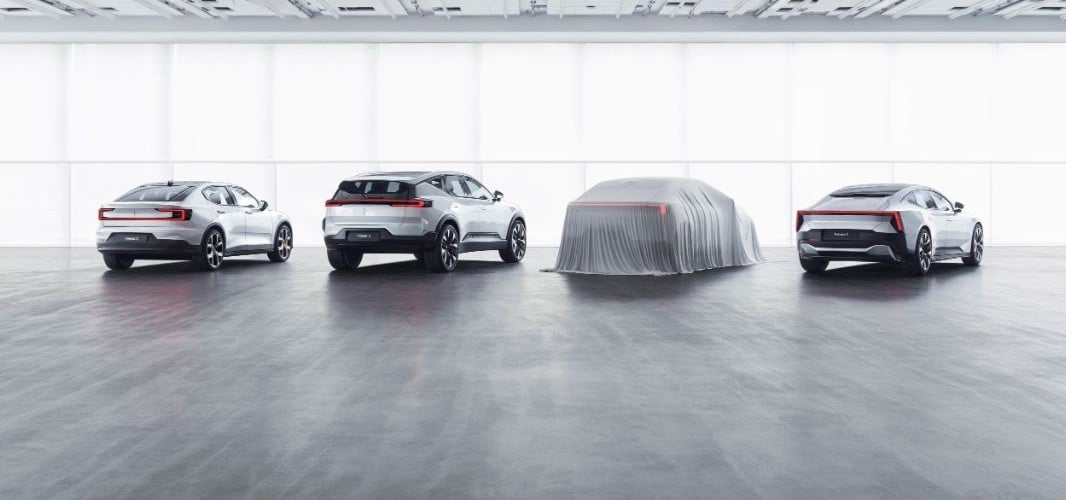 Polestar has seen sales grow over the first six months of 2022, with 21,200 cars finding new homes – an increase of 125% year on year. Global orders grew to 50,000, up more than 350% year on year.
Polestar now operates in 25 markets, up from 19 at the back end of 2021, and retail locations grew from 103 to 125, with around 30 more set to open before the end of the year. This has led to a 210% increase in the number of test drives.
It's not all been good news – government-mandated production shutdowns due to COVID lockdowns have delayed some models, but a second factory shift will recover some of the production lost.
Pedal power

On the subject of Polestar, the Swedish carmaker collaborated with Allebik to create the Allebike Alpha Polestar edition. Just 100 are to be built, with a bespoke lightweight and rigid carbon-fibre reinforced polymer frame co-developed between the two Swedish firms.
"A more upright seating position enables efficient climbs, and a slack head tube angle of 65 degrees results in more confidence when riding downhill," says Polestar. "Polestar's minimalistic design language is clearly visible with a more angular shape to the frame and a new symmetrical rear swing arm and internal cable routing. A wireless dropper post is standard and wireless shifting is an optional tech feature."
Like Polestar cars, the suspension features Öhlins dampers. "The golden Polestar versions of the Öhlins RXF34 m.2 29 Air Suspension with 130 mm travel (front damper) and the TTX1Air 120 mm travel (rear damper) are tuned specifically to give the limited-edition mountain bike optimal performance," Polestar says. Each bike is handbuilt and available in either Snow or Space specification, and costs €9500.
Triumph is a… Triumph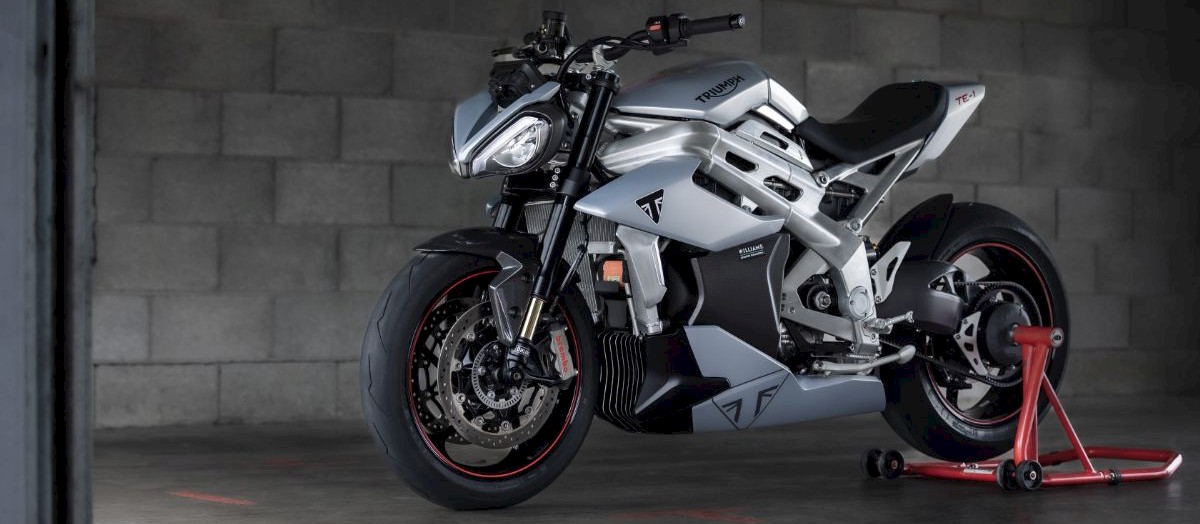 Triumph has completed its first electric motorcycle project – the TE-1. Built with input from Triumph Motorcycles, Williams Advanced Engineering, Integral Powertrain Ltd, and WMG, the University of Warwick, funded by the Office for Zero Emission Vehicles through Innovate UK, the bike has a 100-mile range with 175bhp peak power.
It'll crack 60mph in 3.6 seconds and 100mph in 6.2 seconds. Charging the TE-1 from 0-80% takes just 20 minutes, and weighs just 220kg – lighter than comparable electric motorcycles.
Pininfarina Battista ramps up for production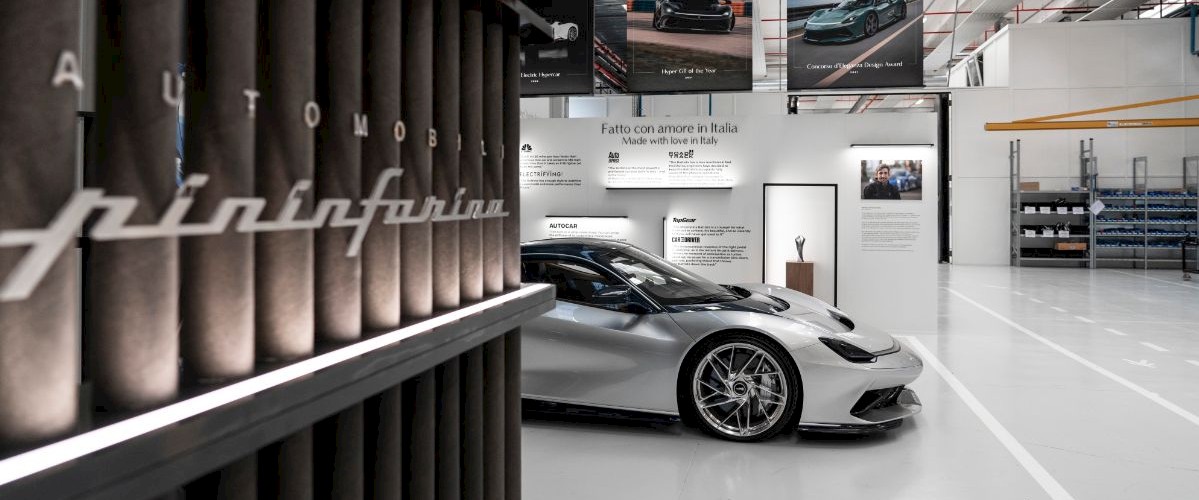 The Pininfarina Battista billed as the world's first pure-electric hyper GT, has entered series production in the centre of Automobili Pininfarina's design, engineering and development centre in Cambiano, Italy. The 1900PS (around 1898hp!), 2340Nm machine is the most powerful Italian sports car in history.
From start to finish, assembly of each Battista takes 10 weeks, while the hand-painted finish of the Battista Anniversario requires an extended 18-week schedule. Each individual Battista is assembled by 10 people over 1250 hours. The bespoke design features and finish of the exclusive Battista Anniversario extended this to 1340 hours. Just 150 cars are due to be built.
Push for Tesla plugs to be standardised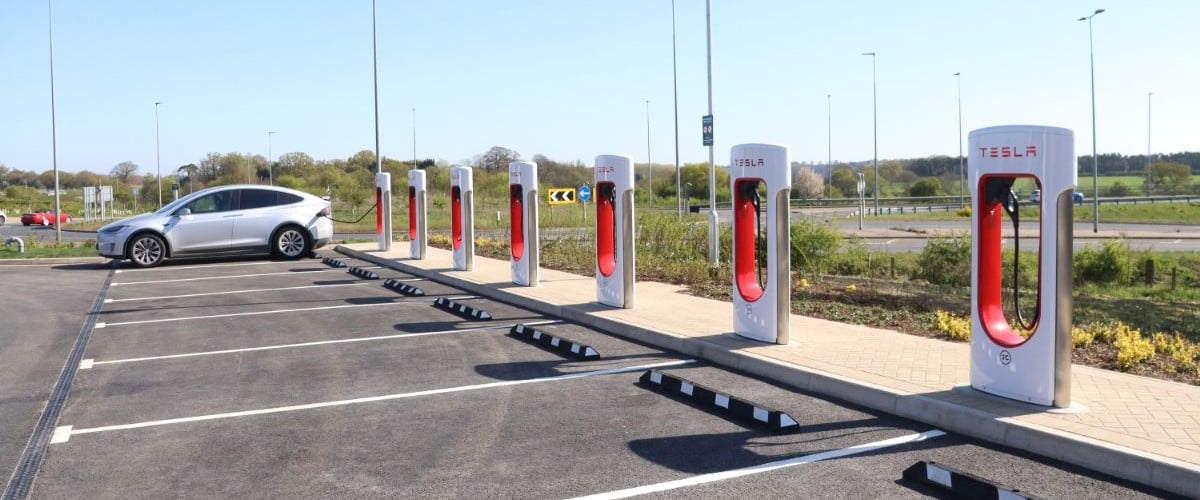 With the recent furore over mobile phone charger cable standardisation in the latest UK vs EU battle not long ago, could the next battle along similar lines be car charging?
Aptera – the maker of a three-wheel solar-power enabled machine – has launched a petition on change.org demanding the US government adopt Tesla's Supercharger technology as the standard for all EV charging in the US.
Aptera cites recent studies that found that installing a Supercharger station costs one-fifth of other networks and that Tesla's chargers provide the best EV charging experience.
It goes on to say: "If our country began to support Tesla's charging standards now, we could begin expanding our infrastructure at a much-reduced cost, saving $4 billion on projected charging infrastructure spending through 2027. Imagine what other EV programs we could support with that $4 billion in savings!"
Renault
'

s E-Tech movement gathers pace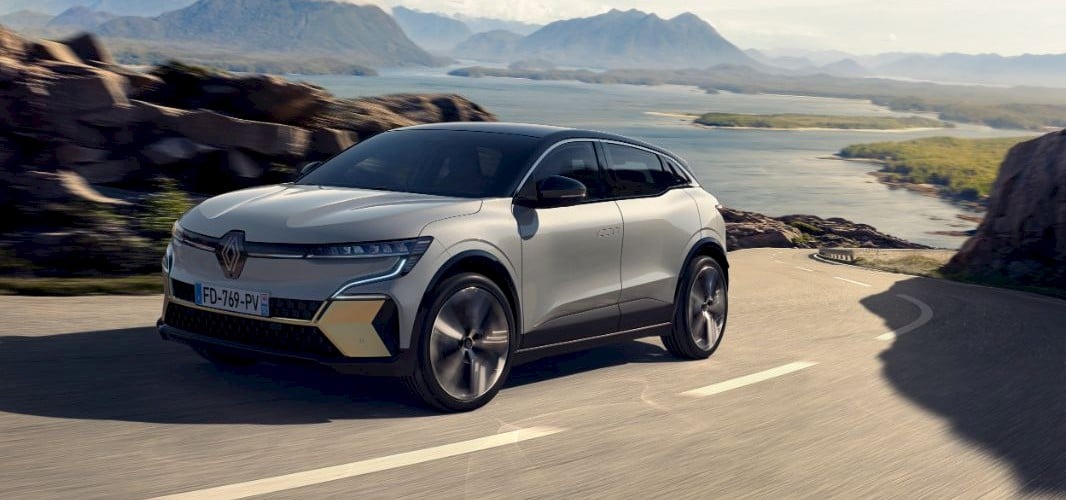 Renault recently posted results that saw hefty increases in the number of electrified cars it is selling. The E-Tech (EV and Hybrid powertrains) range represented 36% of Renault passenger car sales in Europe in the first half of 2022, compared with 26% compared with the same time last year. The market average is still below 30%.
This year Renault has sold 59,000 full hybrid technology units, an 87% year-on-year increase. Megan E-Tech sales have reached 20,000, and deliveries began in May 2022 in France.
Life
'

s a beach with Citroën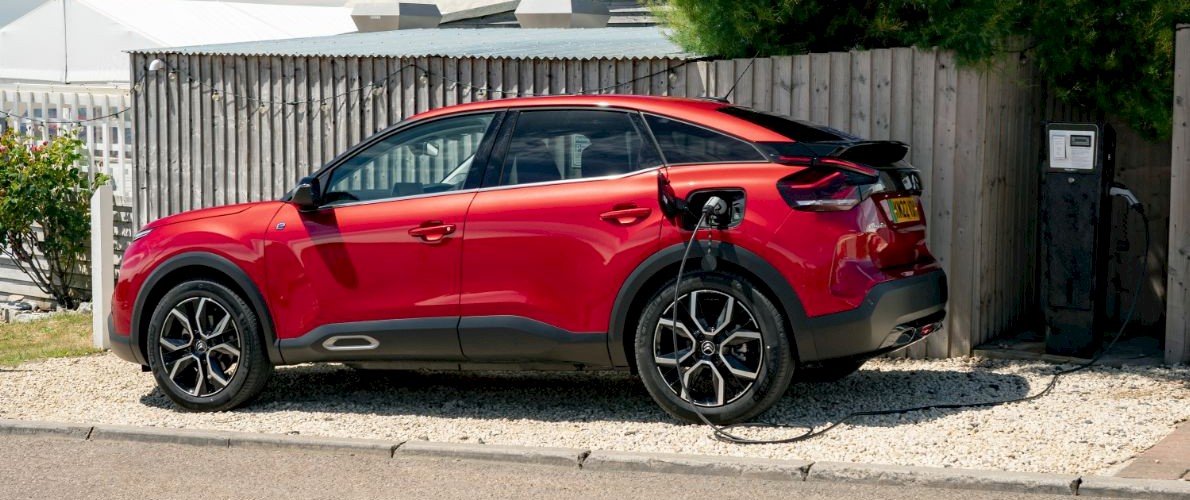 As the weather warms up (either a normal summer or the apocalypse, depending on how much news hysteria you can take), Citroën has revealed the top 10 beaches for electric vehicle drivers to visit this summer.
The beaches were ranked according to the quality of charging infrastructure and the number of cities within a 219-mile range, which would make them accessible on a single charge in Citroën ë-C4 Electric.
First place Roker and Seaburn beaches, in Tyne and Wear, can be reached from eight major cities using the 219-mile range of Citroën ë-C4, including Birmingham and Liverpool, while the local area contains 13 public electric vehicle chargers with speeds of up to 50kW.