Weekly EV News round-up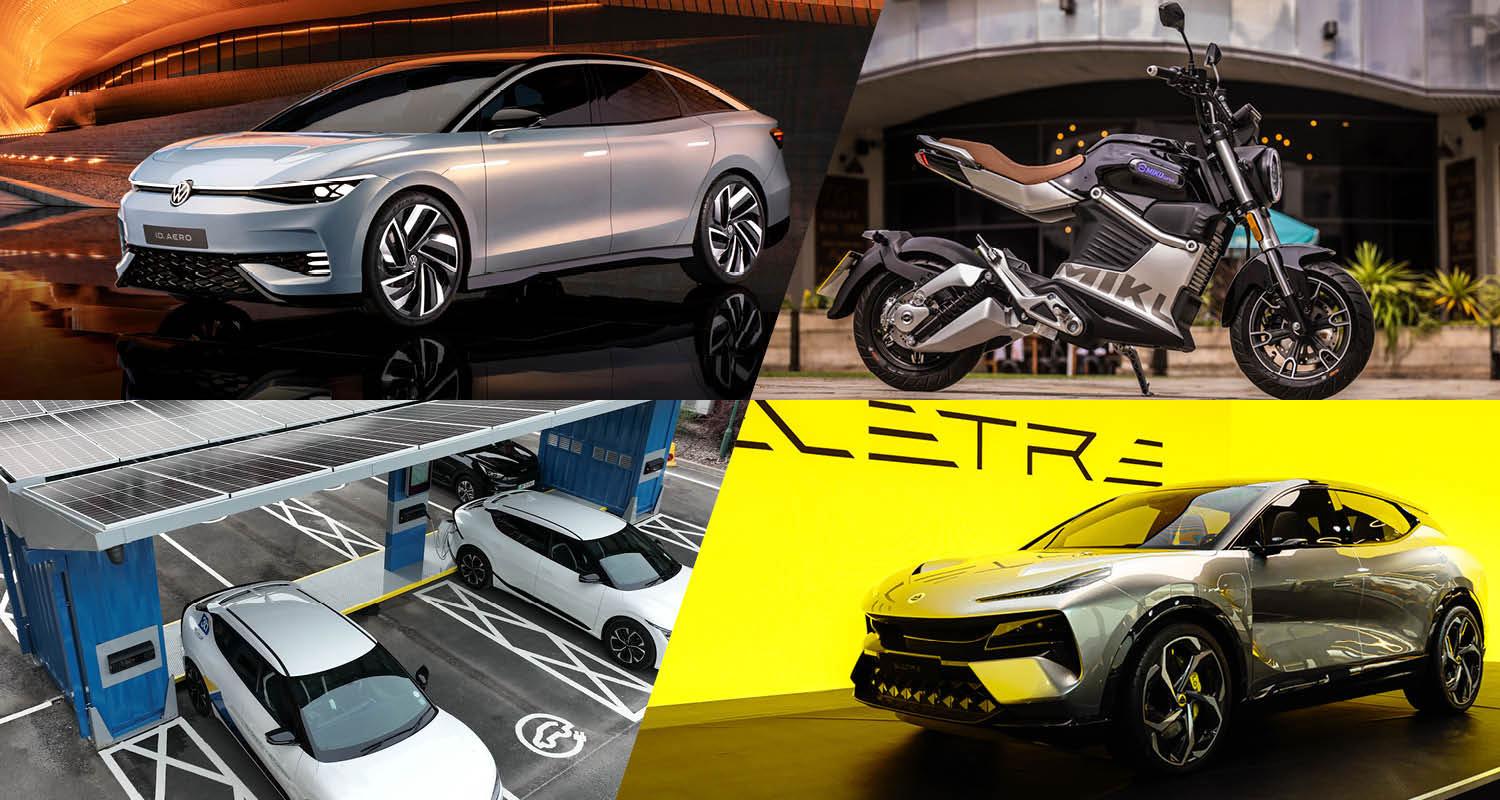 Each week we're going to be bringing you the top ten stories in the world of EV motoring, from new machines to the latest charging provision news, plus a little bit of fun along the way.
Sign up to our newsletter to have this sent to you every other week.
Government charger rules change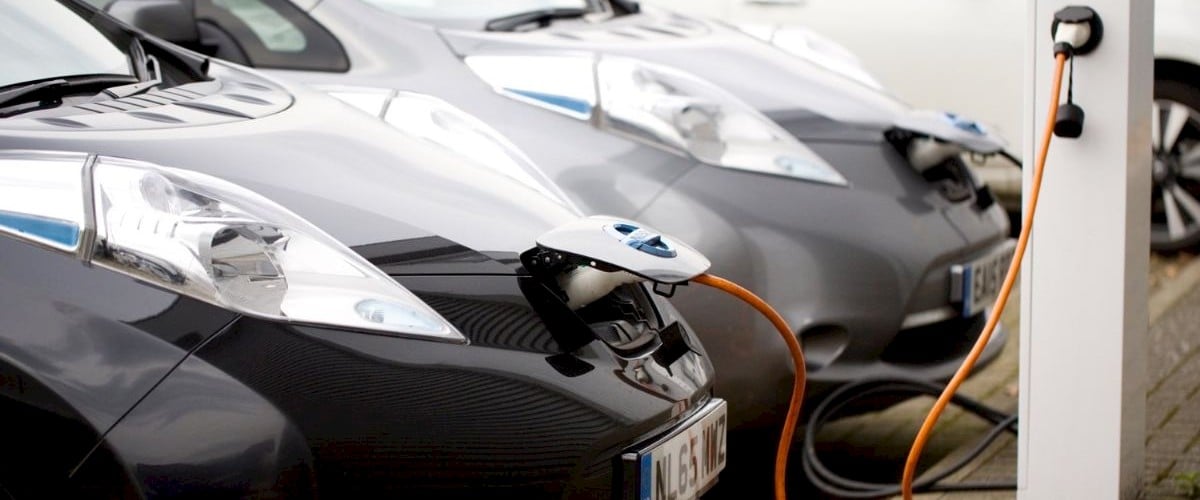 This week the UK Government changed the rules on electric car chargers – from now on they should all have 'smart' capability. This means that all work and home-based smart chargers need to have a data connection to be able to measure and transmit records to enable drivers to manage their charging history.
It's all part of a plan to help the National Grid adapt to the needs of electric vehicles whilst encouraging drivers to use smarter tariffs and avoid charging during peak hours. Of course, here at Smart Home Charge, we only sell and install regulation-compliant charge points so you can rest assured that all of the charge points in our product range are future-proofed for the foreseeable future.
However, some believe that old, incompatible chargers may be sold. We're here to help you through the process!
Compare EV chargers
Looking for an EV charge point but are unsure which one to choose? Check out our EV charge point comparison tool and compare our chargers side-by-side.
Hyundai offers non-SUV hope

While SUVs and Crossovers are enormously popular, with seemingly new versions popping up almost weekly, some prefer the good old-school four-door saloon. Hyundai released images of the IONIQ 6 this week, which offers four doors and a swooping coupe aesthetic. That wind-cheating shape has a drag coefficient of just 0.21 which aids range.
To drive the car's eco-friendliness even further, the designers of the IONIQ 6 have used recycled pigment paint from end-of-life tyres for the cladding and bamboo charcoal paint for the body itself, while the interior used sustainable colours, including recycled fishing net in the carpets.
The world is your oyster (card) with Sunra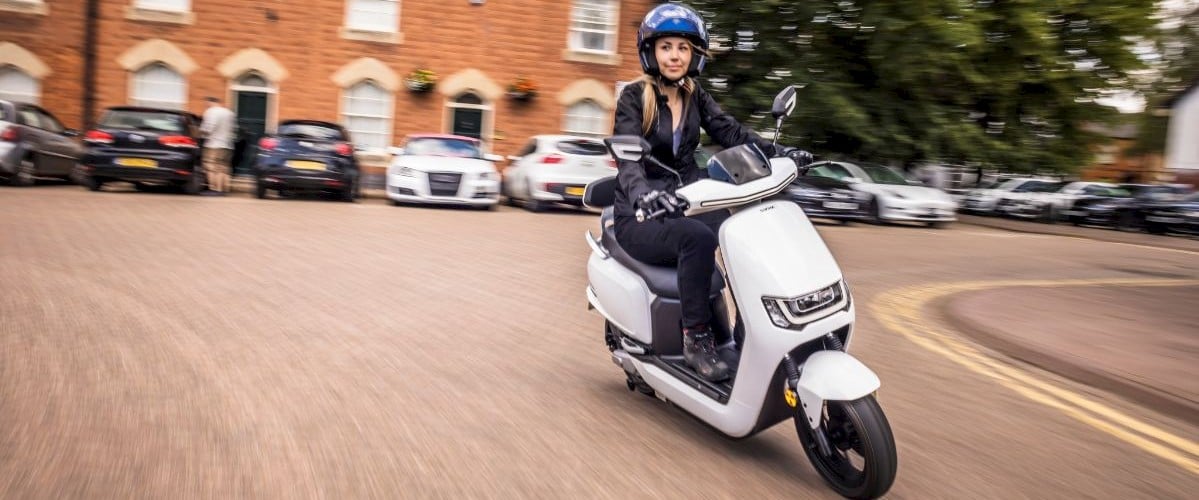 With rail strikes hitting home this week, electric motorcycle manufacturer Sunra revealed that its Sunra ROBO scooter costs less than a year of the London Underground's Oyster card for Zones 1-6. The former costs £2499 and offers 100 miles of range for a £1, while the latter costs £2812 and involves the pungent smell of armpit on the Northern Line during rush hour.
Citroen ë-C4 X revealed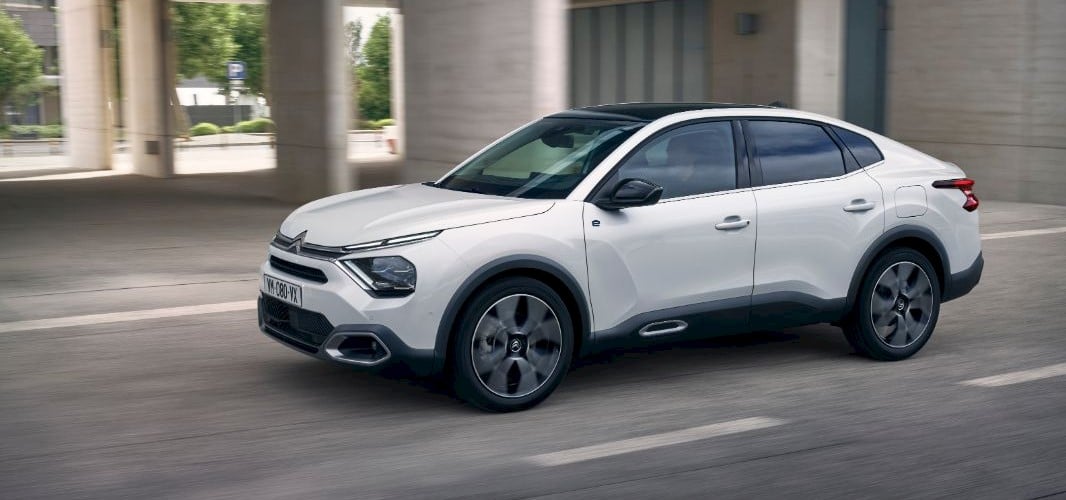 Say hello to the ë-C4 X, designed to offer an 'elegant, desirable and accessible alternative to mainstream mid-sized hatchbacks and SUVs', according to Citroen. It offers 223 miles of range with a 100kW, 136hp all-electric powertrain. Thanks to 100kW rapid charging, going from 0-80% takes around 30 minutes. It will be available to order in the UK in early 2023.
The future's bright

Good news for 3ti, the operator of Solar Car Parks, has fully achieved its £500,000 investment target. This will allow the company to roll out the world's first pop-up mini solar electric vehicle charging hub named the Papillo3. It took just an hour to smash through the target, but this funding round will remain open for just under a month.
"If we could capture it all, the solar energy that falls on the planet in just one hour is enough to power the whole world for a year. Yet currently, around 40% of UK electricity is still generated from fossil fuels," says Tim Evans, 3ti founder and CEO. "If EV drivers are rapid charging at peak times, then this carbon-rich, expensive electricity is what's being used to replenish their batteries. This doesn't need to be the case."
The idea is that Papilio3 units will be owned by 3ti and provided to customers on a monthly rental basis. The modular units support 36 solar panels and have a battery storage capacity of up to 250 kWh, providing 12 fast EV charge points at 7, 11 and 22 kW.
Do solar panels make financial sense?
Thinking about getting solar panels for your home? We've written a guide to help you with your decision.
Lotus commits to an electric future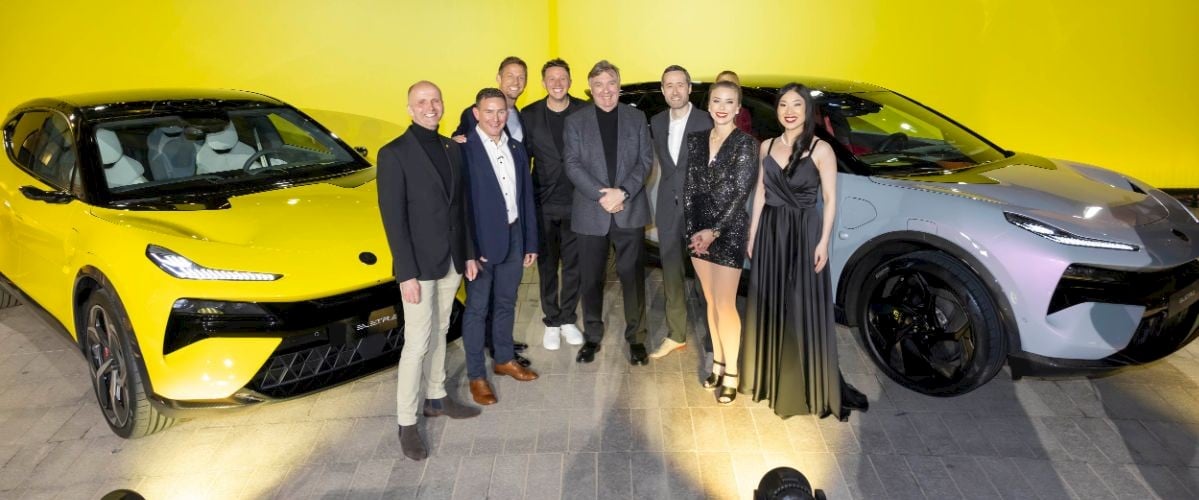 Though Lotus has already stated that the Emira will be its last ICE car, Lotus committed to all new models being fully electric from 2023. Its Driving Change plan is part of a new Environmental, Social and Governance (ESG) Charter.
The four core elements are:
All new mainstream vehicles from Lotus from 2023 will be fully electric
Lotus will be certified as a net-zero business through a commitment to become an SBTi (Science-Based Target initiative) organisation
The global community of Lotus colleagues – US LOT – will be at the heart of global sustainable growth, ensuring all those inside the business are

'

called to action

'

on the ESG priorities
Lotus is fully committed to inspiring the next generation through education and global communities outreach.
Its first all-electric car, the Eletre SUV, made its public debut at the Goodwood Festival of Speed over the weekend. More on that event coming…
VW concept points to an upmarket future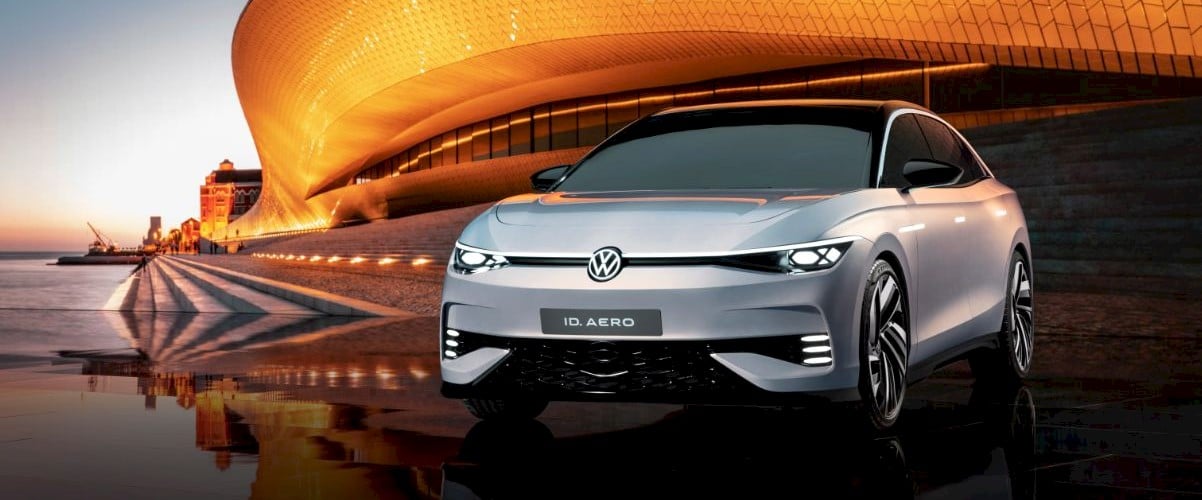 Volkswagen has recently announced it is moving away from the traditional People's Car (which is odd, given the name of the company in German) as the margins in EV motoring are tight. This week it revealed the ID. AERO, which apart from giving our grammar-checking software a bit of a panic attack, previews what a range-topping member of VW's ID family might look like.
Its aerodynamic design is intended to provide more than 600km of range. Though just a concept, the ID. AERO is highly likely to look similar to its production version counterpart, which will be a four-door model offered to a worldwide audience. The ID. AERO comes with a 77kwH lithium-ion battery and uses Volkswagen's purely electric MEB architecture, which allows for body styles of all kinds. The first production versions are due in 2023.
Porsche and Michelin don clean rubber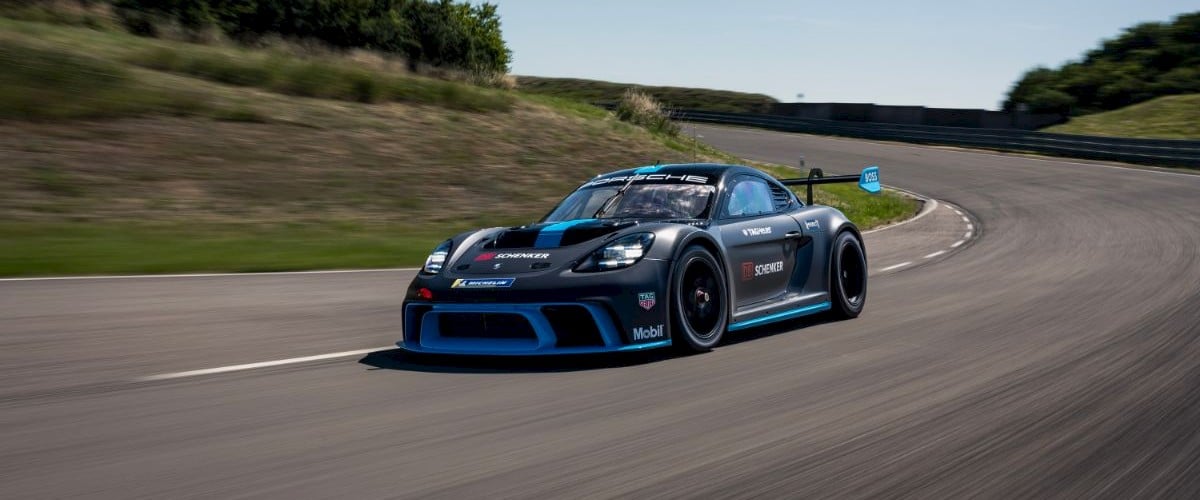 Porsche and Michelin took the opportunity to showcase new, cleaner tyre technology at the Goodwood Festival of Speed. The fully-electric Porsche 718 Cayman GT4 ePerformance used a new Michelin tyre containing 53% sustainable materials for its runs up the hill.
The sustainable raw materials that go into these tyres range from natural rubber and carbon black recycled from end-of-life tyres to orange and lemon peel, pine-tree resin, sunflower oil and scrap steel.
And finally…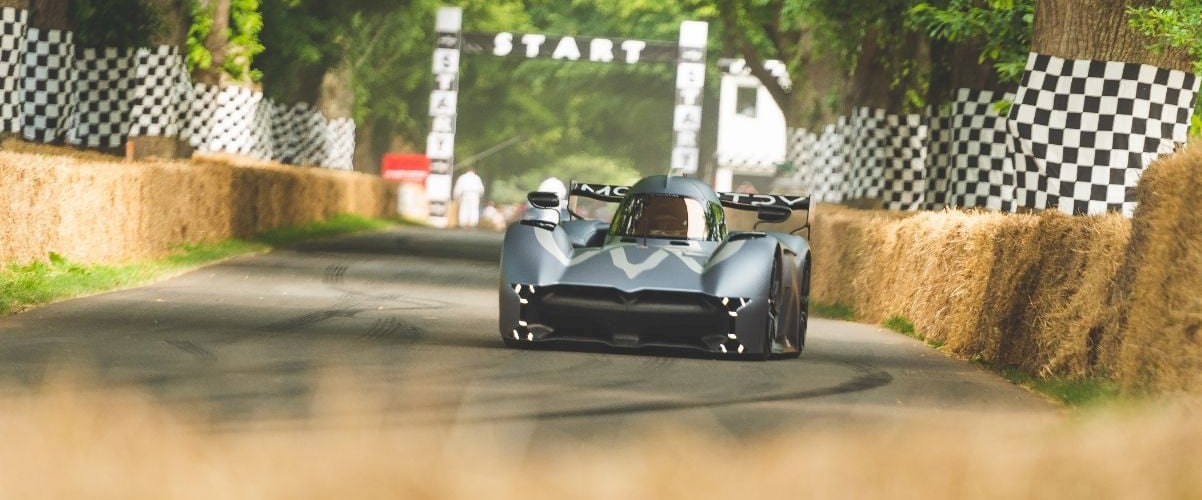 The Goodwood Festival of Speed's Hillclimb shootout record was smashed at the weekend – by the McMurtry Spéirling, driven by Max Chilton on the Sunday in a thrilling 39.08 seconds. It beat the record set by Nick Heidfeld in 1999.
The all-electric McMurtry offers 1,000bhp-per-tonne, while the U-shaped battery – structural within the tub – offers 60kWh of capacity and can sustain 30–60mins of flat-out running depending on weather and circuit. In road form, it has a range of around 300 miles, and its exceptional traction and cornering speed are brought about via the use of a fan system that sucks the car to the road surface.