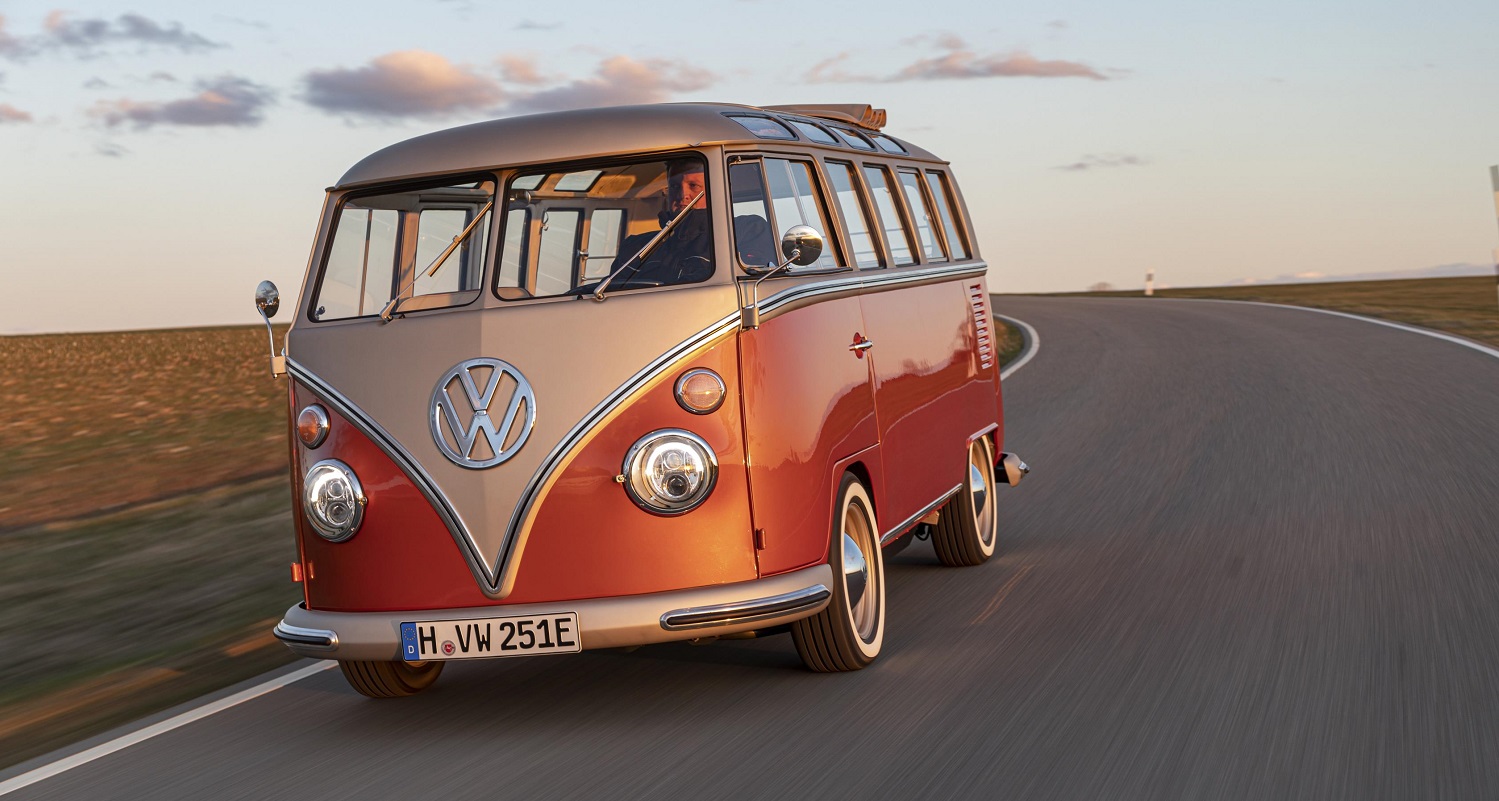 VW reveals electric 1960s Transporter classic conversion
20th Mar 2020 Smart Home Charge
---
Volkswagen has unveiled the e-Bulli concept – an electric conversion of the 1966 T1 Samba Bus, which will be available to buy through its partner eClassics.
The e-Bulli shown off by Volkswagen was based on an original T1 Samba bus built at the Hanover factory in 1966 and lovingly restored by eClassics in California.
With it comes a fantastically new and simultaneously classic look. The exterior has been given a two-tone "Energetic Orange Metallic" and "Golden Sand Metallic MATTE" paintwork finish. Other new details include LED headlamps and daytime running lights.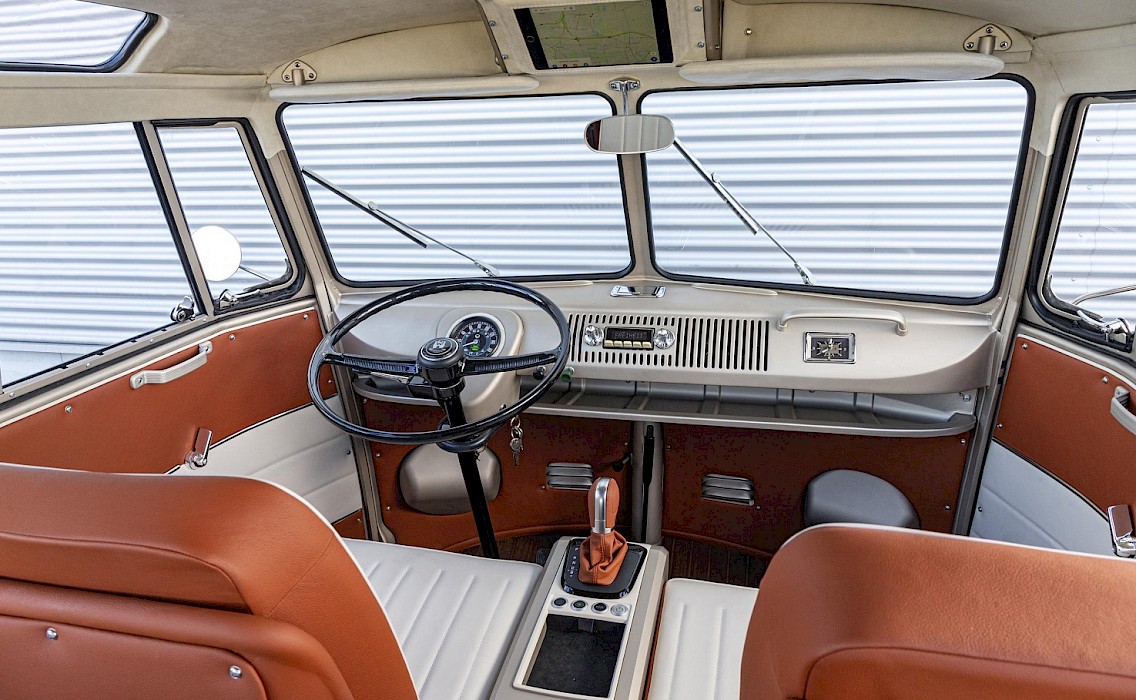 The interior follow the two-tone style of the exterior with a two-tone style throughout, but in "Saint Tropez" and "Saffrano Orange". Solid wood is also used for the floor, which VW says offers a "maritime feel" and we have to agree, especially when combined with the panoramic folding roof.
The new e-Bulli uses Volkswagen Group's electric drive system components producing 83hp and 212Nm of torque. Basically, it's twice as powerful as the original which had just 44hp.
Top speed is also up from 65mph to a brisk 81mph, while Volkswagen says it will have a range of 124 miles on one charge thanks to the 45kWh battery pack.
You needn't worry on longer journeys, though, as the e-Bulli is capable of rapid charging at 50kW DC, giving you 80% charge in around 40 minutes. Not too shabby and this isn't the sort of vehicle you'll want to be rushing around in anyway.
The e-Bulli also has the usual AC charging options for use at home or other public chargers. The charging port is, rather cutely, hidden behind the numberplate.
Prices for the e-Bulli start from 64,900 euros. For more information, visit www.e-classics.eu