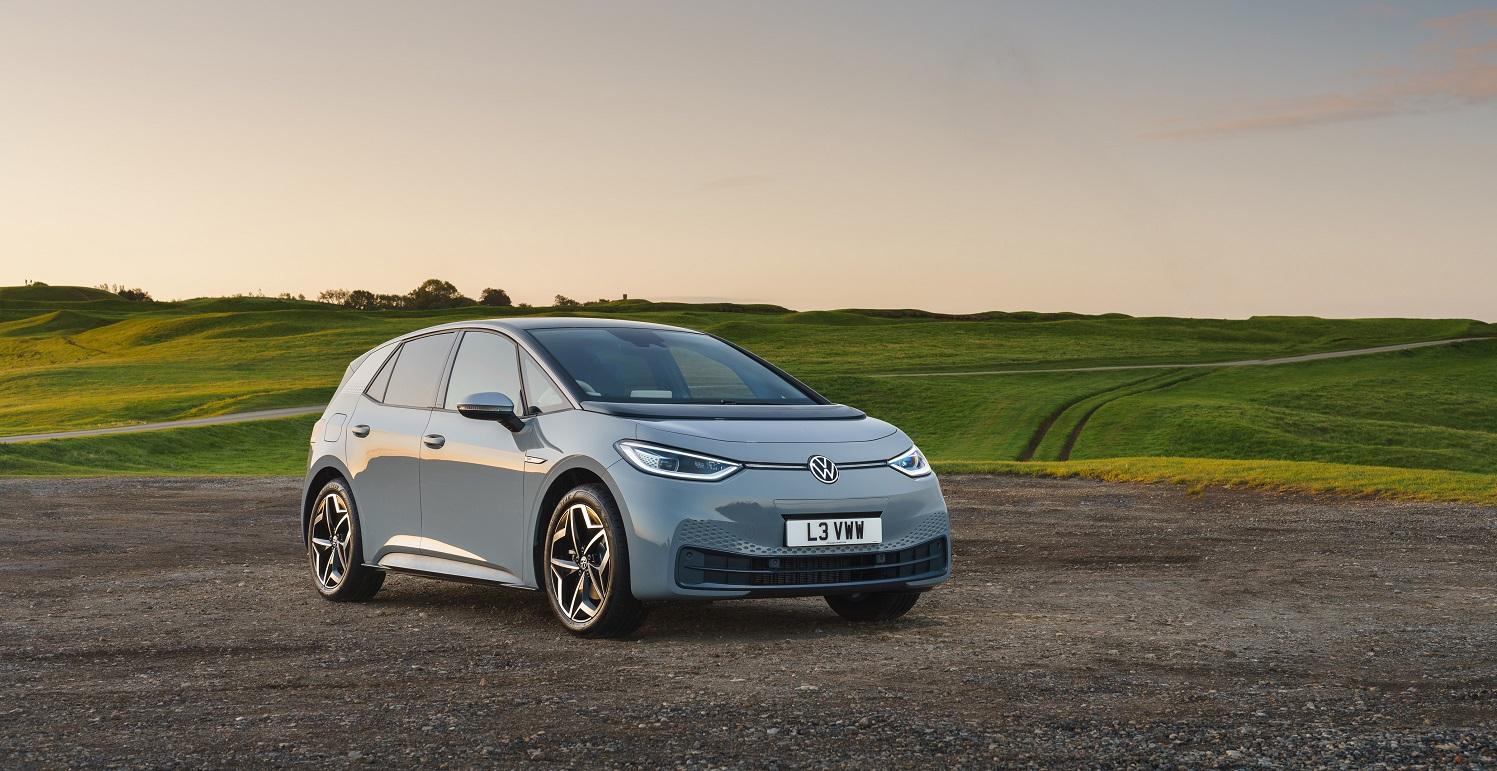 VW ID.3 dips below £30k with new models
15th Oct 2020 Danny Morgan
---
Volkswagen has revealed details and pricing for seven new ID.3 models which bring the price below £30,000 for the first time.
The new models follow the limited-run First Edition trim which began arriving in the UK in September. Now Volkswagen has given us more details and prices on the rest of the range, including the cheapest (so far) ID.3 Life which starts from £29,990 including the Government plug-in car grant.
What you need to know
Seven new models
There are no less than seven new ID.3 models to choose from split in to two main battery sizes – the ID.3 Pro Performance and ID.3 Pro S.
The ID.3 Pro Performance includes six pre-set specifications (Life, Business, Family, Style, Tech and Max) – they all use a 58kWh battery pack for a range of around 263 miles and the same 204 PS motor.
The ID.3 Pro Performance range starts from £29,990 and rises to £38,220 for the Max trim.
The ID.3 Pro S is available in the Tour trim which starts from £39,290. This version includes the larger 77kWh battery pack for a range of 336 miles.
Model

Price1

0-62 mph

Range (WLTP, combined)

Energy consumption (WLTP)

ID.3 Pro Performance (58kWh)

Life

£29,990

7.3 sec

263 miles

4.2 miles/kWh

Business

£33,720

7.3 sec

262 miles

4.2 miles/kWh

Family

£34,650

7.3 sec

260 miles

4.2 miles/kWh

Style

£34,180

7.3 sec

261 miles

4.2 miles/kWh

Tech

£36,190

7.3 sec

260 miles

4.2 miles/kWh

Max

£38,220

7.3 sec

258 miles

4.2 miles/kWh

ID.3 Pro S specifications (77kWh and 204 PS)

Tour

£39,290

7.9 sec

336 miles

4.1 miles/kWh
Included as standard
All seven models include LED headlights, adaptive cruise control, lane assist, front and rear parking sensors and 18-inch wheels.
Keyless start is standard, as is the 10-inch touchscreen. Most EVs receive free over-the-air software updates and the ID.3 is no different, with a 2021 update due to enable wireless phone charging.
Five option packs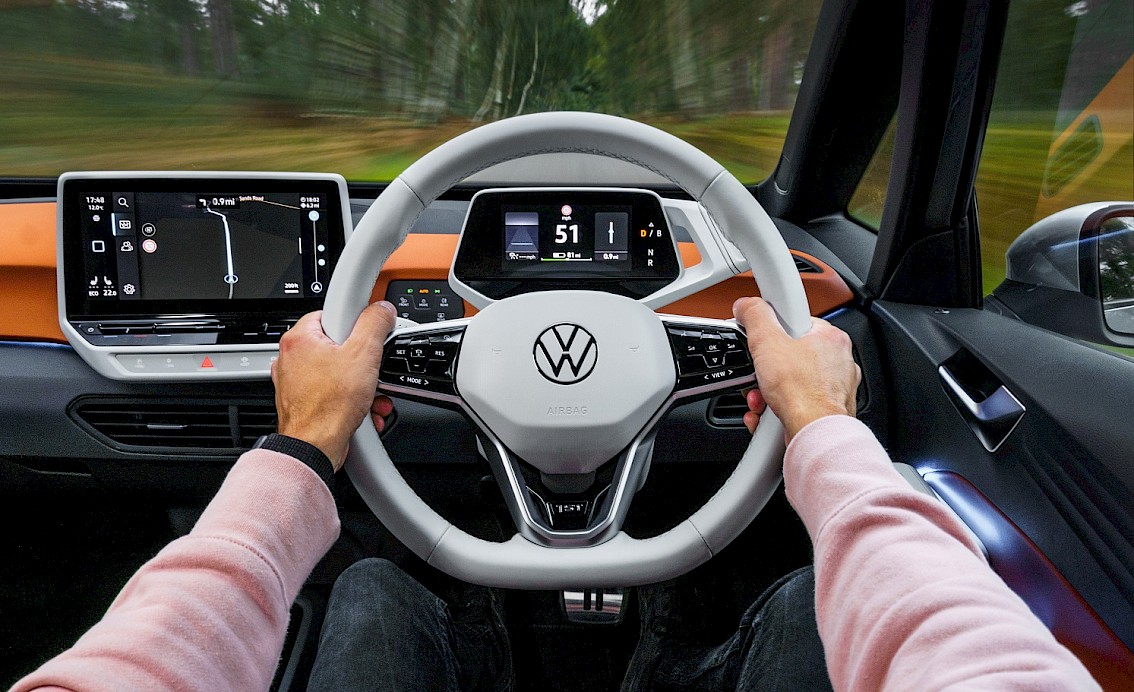 The specification for each model is fixed, with different versions including a number of pre-set option packages - Design, Infotainment, Comfort, Assistance, and Sport.
For example, the lowest cost ID.3 Pro Performance Life includes the Infotainment and Comfort options, while the ID.3 Pro Performance Business adds Design, Infotainment, Comfort and Assistance packages. You can't add the Comfort package to the Life model - if you want it, you will need to pick an ID.3 model that has it included as standard, such as the Business model.
However, each option package does get a luxury "Plus" version which you can pay extra for. These "Plus" packages add things such as panoramic sunroof, upgraded sound system and more depending which model and options you go for in the first place.
Maxing out
If you want all of the options on the Pro Performance then you'll want to pick the Pro Performance Max. This includes the "Plus" versions of all the option packages, so it's well kitted out and has that extra bit of luxury. It is priced from £38,220, but that does also get you the Sport package which includes progressive steering and sports suspension.
The longer range ID.3 Pro S is still highly specified and includes a 12-way electric front-seat adjustment, with massage function, as well being bestowed with three "Plus" packages for Infotainment, Comfort and Assistance.
Colours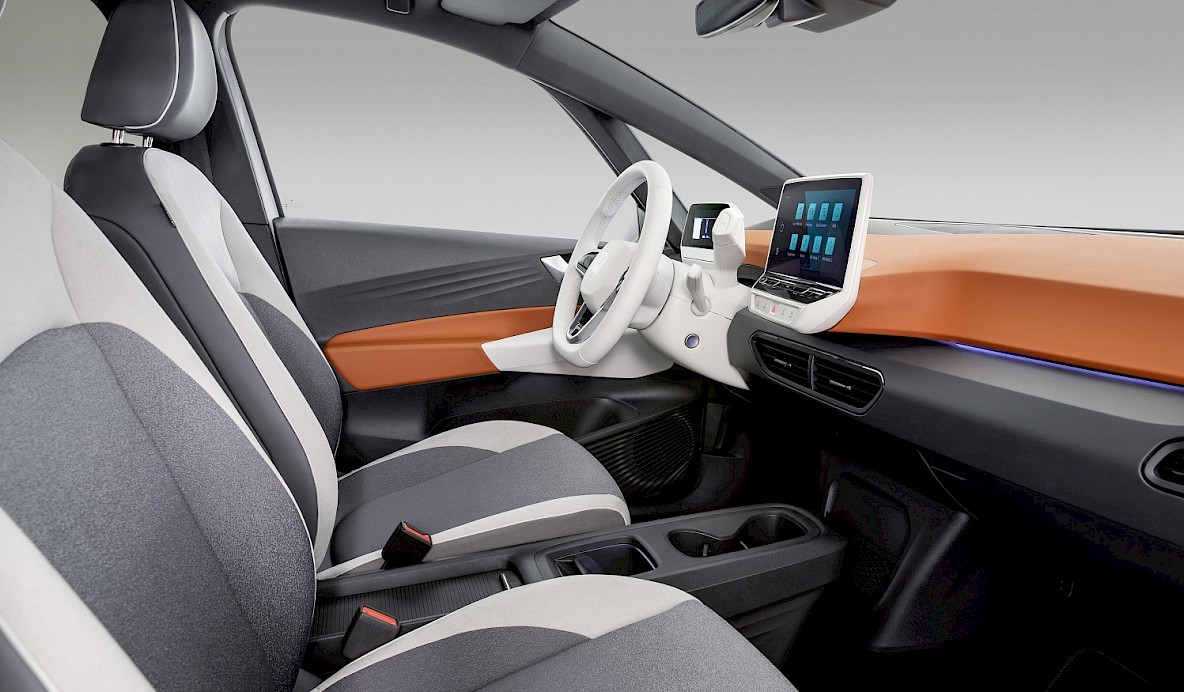 You can choose from six exterior colours, but you can also customise them with some additional exterior style packages which change things such as the roofline and C-pillar.
On the inside, you can choose from black, white and black, or white and orange interior. Though if you want anything other than black you will want to avoid the entry-level Life model as that is only available in black interior.
Extras
As you can see, the specs are fixed for the most part, but you can grab a few extras such as a heat pump if you want more efficient heating and cooling without draining the battery too much, or a rear-mounted bike carrier.
Delivery
There's a lot of detail to chew through and we haven't included half of it because there are so many options. All models are available to order from October 22nd 2020, with deliveries expected by the end of the month.