VW ID Buzz meets spiritual ancestor from the 1970s - the T2 prototype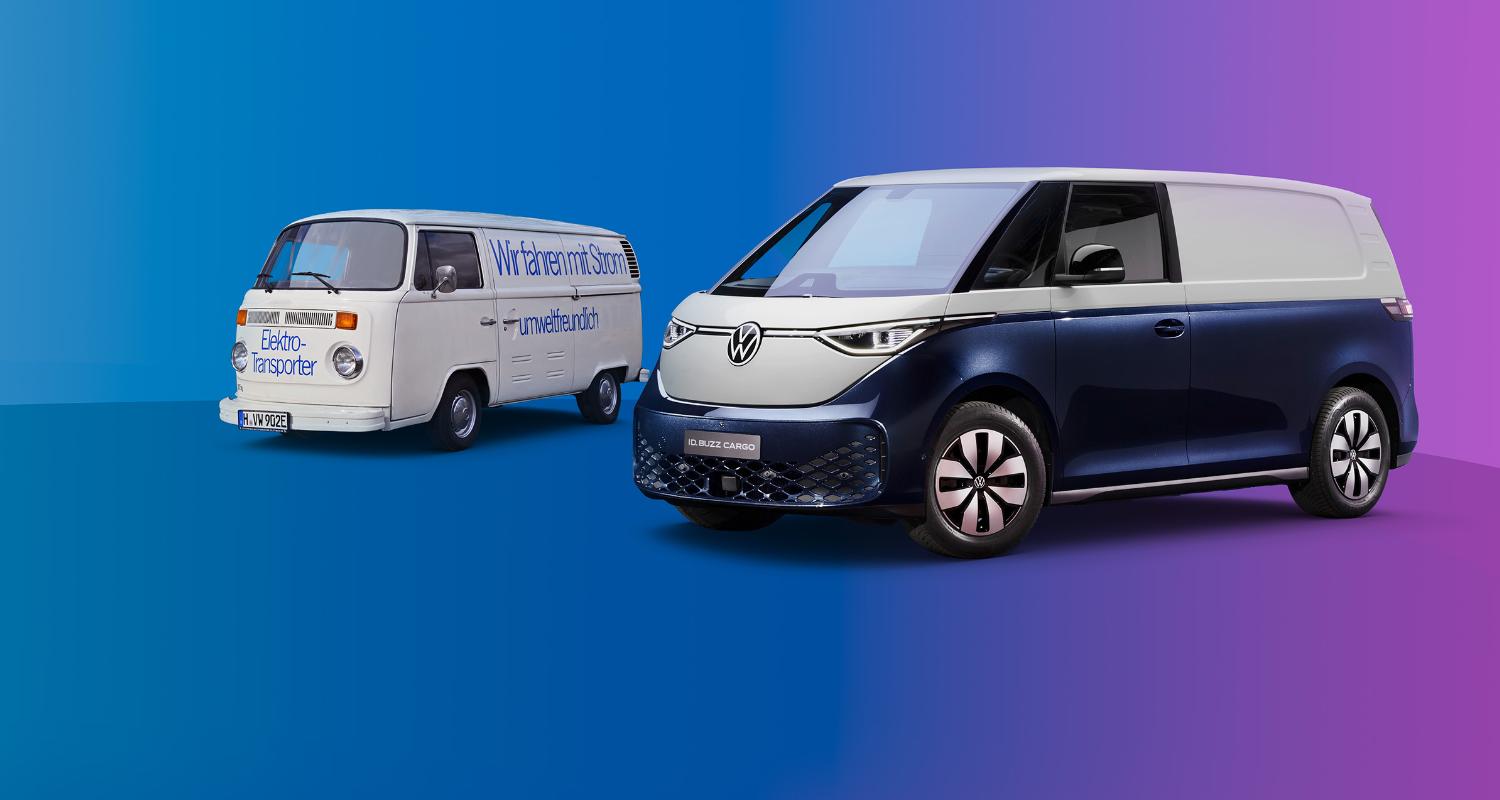 The new Volkswagen ID Buzz has caused a stir – the all-electric van and transporter has evoked memories of the famed T2.
That car has an electric past – in 1970 Adolf Kalberlah, head of Volkswagen's Future Research Department, designed the first electric drive systems for the firm. Two years later the T2 prototype was born.
A flatbed truck with an open loading area, the T2 prototype weighed 2.2 tons and carried an 880kg battery with a capacity of 21.6 kWh. In comparison, the new Buzz has a battery capacity of 77kWh but the battery weighs 500kg. The 1972 electric T2 was based on the platform of the conventional T2, making it difficult to install the battery in the vehicle's underbody. Instead, the battery was mounted on the loading floor where it could be removed if needed.
ELECTRIC VEHICLE CABLES
Whether you're looking for a replacement cable or a spare, we have a
range of charging cables
to suit anyone's charging needs
The new Buzz uses the Volkswagen Group's Modular Electric Drive platform (MEB), which makes it possible to install the battery package deep and flat on the "sandwich floor", resulting in a lower, more dynamic centre of gravity. That allows more space in the cabin and improvements to ride, handling and safety.

The electric T2 had a range of just 82km. Rather than recharge, Volkswagen developed a battery changing system. In 1978, a fleet test of seven T2s in Berlin used a changing station in the Tiergarten district. Engineers took five minutes to replace an empty battery with a fully-charged one.
The T2 electric van used an energy recovery system, which retrieved kinetic energy under braking and then used this to charge the battery. The ID Buzz uses this technology to increase the range by 20-30%.