Volkswagen winds up renewable energy resourcing efforts to the max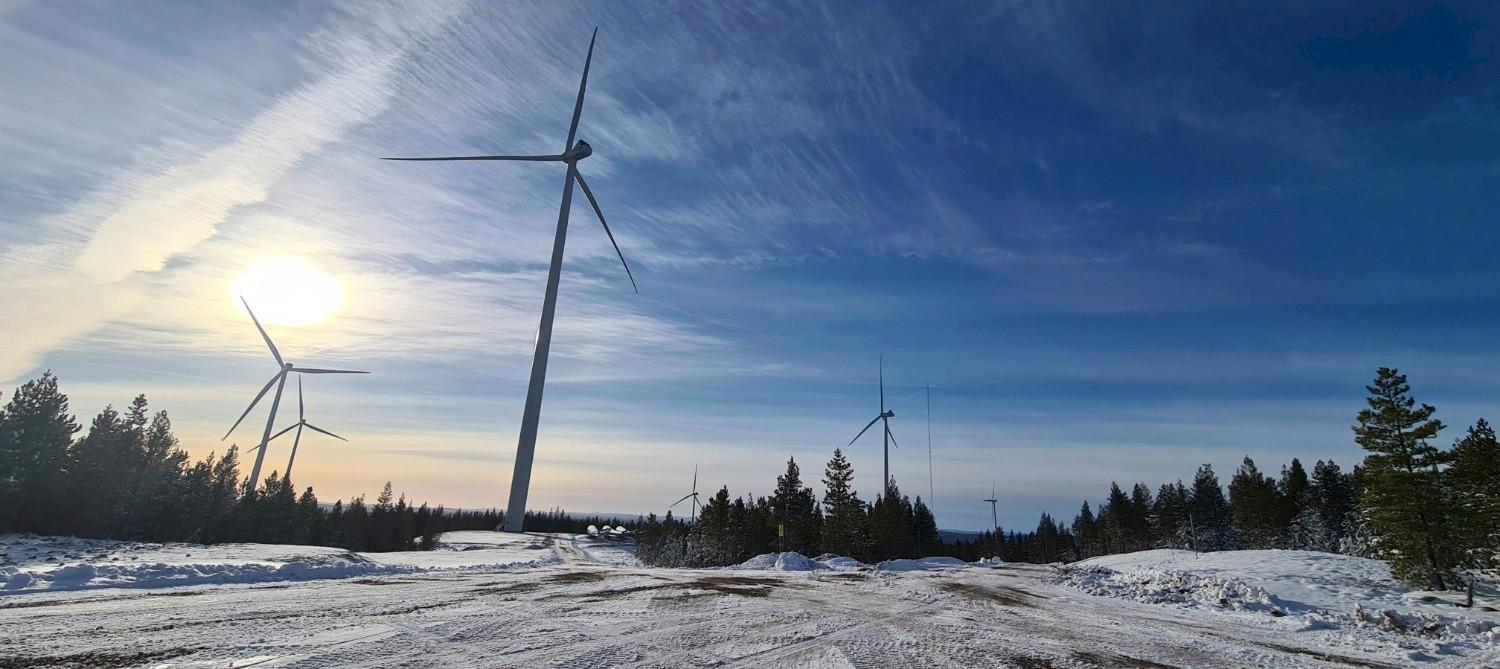 Volkswagen has opened a wind farm in Sweden - the first of 21 European projects set to appear by 2025.
Teaming up with wind farm specialist wpd Onshore Aldermyrberget AB in Skellefteå, northern Sweden, Volkswagen's part of the wind farm generates 100GWh of electricity, enough for 27,000 homes. It's all part of Volkswagen's plan to be fully net carbon neutral by 2050, and by 2025 aims to have 21 similar projects running across Europe, including the UK.
A new solar plant in Tramm-Göthen in north-east Germany is due to launch in early 2022. A joint project with energy company RWE, it has around 420,000 solar modules and is the largest independent solar project in Germany.
"Decarbonisation and making mobility sustainable are at the focus of our activities. We are the first carmaker to support the expansion of renewable energies on a large scale. Because e-mobility can only make an effective contribution to climate protection if electric cars are consistently charged with green electricity," says Volkswagen CEO Ralf Brandstätter.
Broader aims
VW's interim aim is to cut CO2 emissions per vehicle by 40 per cent in Europe by 2030 (based on 2018 data), meaning an average Volkswagen would emit around 17 tons less carbon dioxide. VW also aims to make the production (including supply chains) and operation of electric cars net carbon neutral. Systematic recycling of the high-voltage batteries from old electric vehicles is also part of the plan.
"We think and act regionally in our project decisions. Our focus is on investing in renewable energies in particular where electric vehicles from Volkswagen are especially popular among customers. Our stake in the wind farm in Sweden is therefore a logical step. With the biggest green electricity project in our portfolio to date, we are also living up to our responsibility as the market leader in electric vehicles in Sweden," says Andreas Walingen, Volkswagen's Chief Strategy Officer.