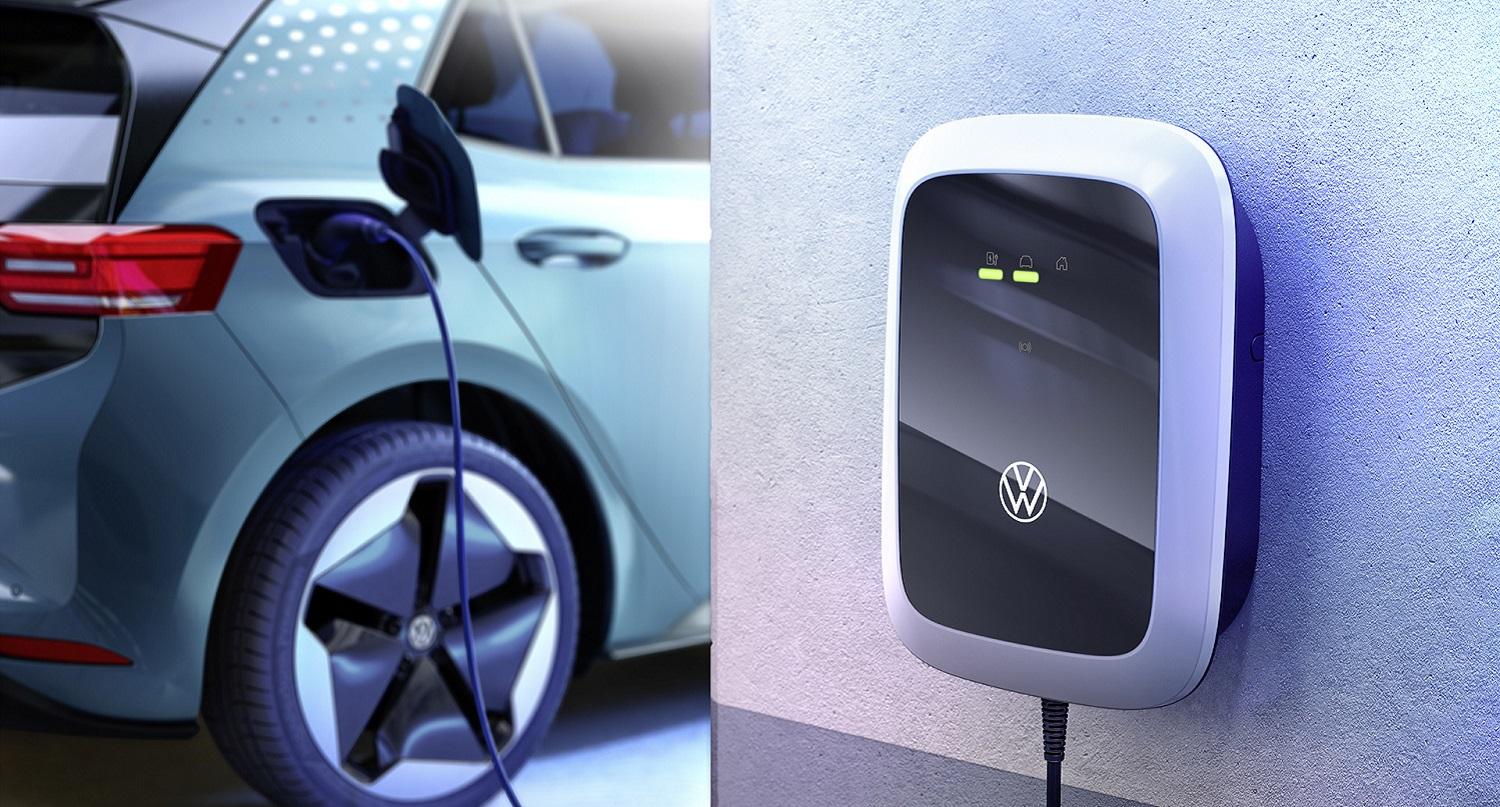 Volkswagen rolls out its own EV home charger
8th Nov 2019 Danny Morgan
---
Following the hotly anticipated launch of the ID.3, Volkswagen has announced it will be rolling out a range of "wallboxes" to help make electric cars more accessible and attractive.
The ID. Charger will offer a charging capacity of up to 11kW, which is up to five times faster than a three-pin plug, and will charge the ID.3 in about six hours.
The UK unit is expected to start from around £355, with three versions of the charger available offering a range of digital functionality.
The base model ID. Charger has a simple design with a Type 2 cable and includes DC fault current protection and offers basic charging functions. The charger has no "smart" functionality, so is not OLEV approved.
The ID. Charger Connect will connect to your home WiFi or to your network via ethernet cable. Mobile data connections are available at extra cost too. The network capability enables smart charging, so customers can monitor the status of the device and car in real time, as well as being able to manage the unit via the app.
The ID. Charger Pro takes things to another level, featuring an integrated electric meter for precise billing per kilowatt hour used. On top of the built-in smart functions that come with the Connect model, the Pro is ideally suited for businesses wanting to take advantage of the integrated electric meter and closely monitor charging requirements of its employees. The cost of the Pro includes the mobile data costs.
The basic ID. Charger will not be eligible for the OLEV Grant as it is not capable of smart functions (a requirement for the OLEV Grant), while it is not yet clear if the other smart chargers in the VW lineup will be eligible for the OLEV Grant.
To find a compatible charger for the ID.3 that is also eligible for the OLEV Grant, visit our ID.3 guide.
Alternatively, compare all of our OLEV-approved chargers here.