Volkswagen ID.R smashes Goodwood hill record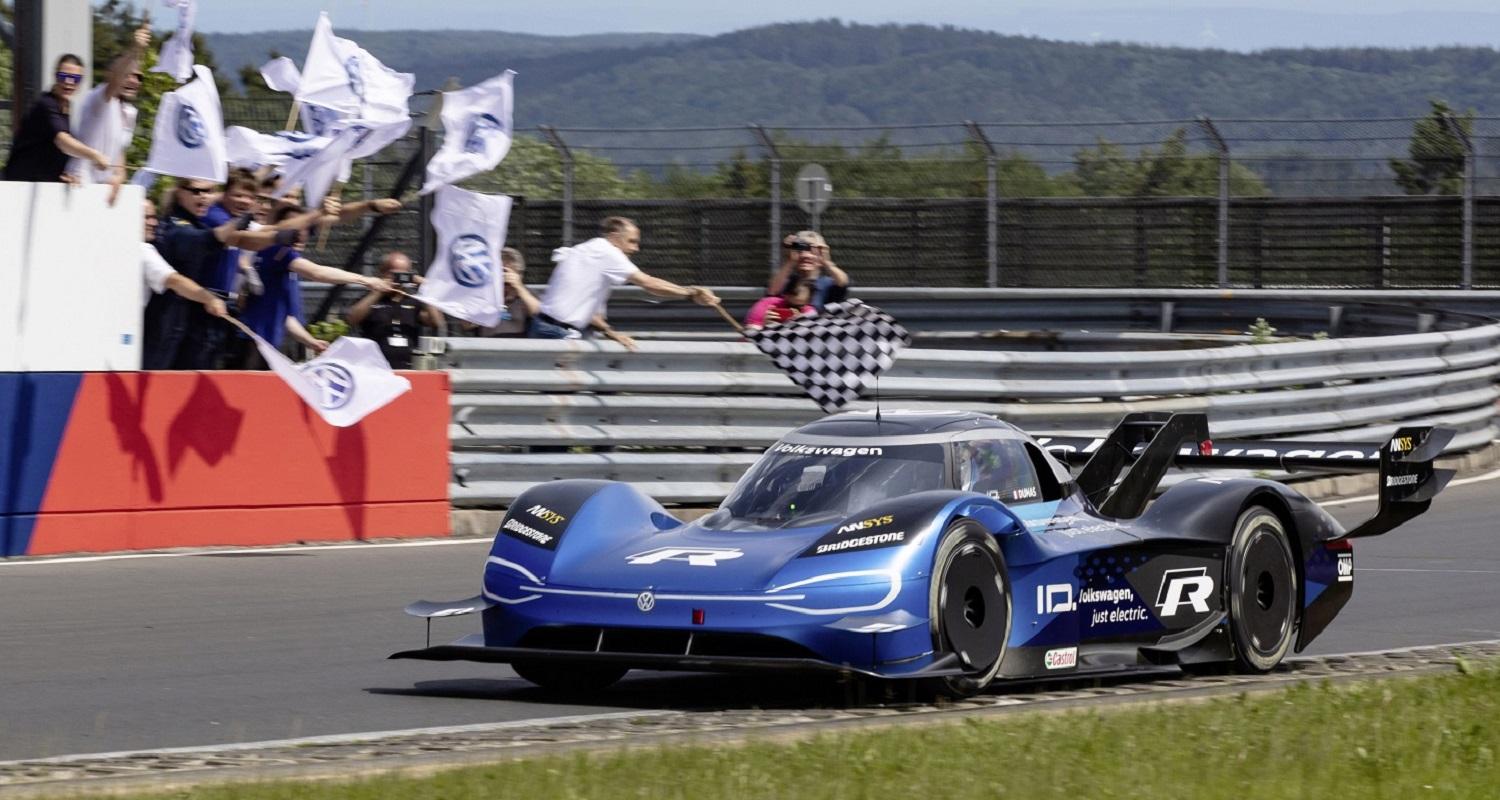 Volkswagen's ID.R – the sporty figurehead of its electrification strategy – has broken a 20-year-old record at the famous Goodwood Festival of Speed.
The all-electric supercar blitzed the Goodwill hill track in 41.1 seconds, leaving the previous record set by Nick Heidfeld in a McLaren MP4/13 in its wake.
Not content with breaking the Goodwood hill record at the first attempt, driver Romain Dumas and team set about breaking it again – this time with a run of 39.9 seconds.
"With the records we have set so far, we have consciously pushed cutting-edge e-mobility technology to the limit at iconic venues," said Volkswagen Motorsport Director Sven Smeets. "In doing so, we wanted to show what electric cars are capable of. The records and the entirely positive response have shown that e-mobility will have a positive effect on our everyday life in the near future. We are pleased to be the forerunners of this pioneering Volkswagen technology with the ID.R."
The ID.R team has now set its sights on the Tianmen Mountain run in China in September.