Vivaro-e Life is a 9-seater fully electric MPV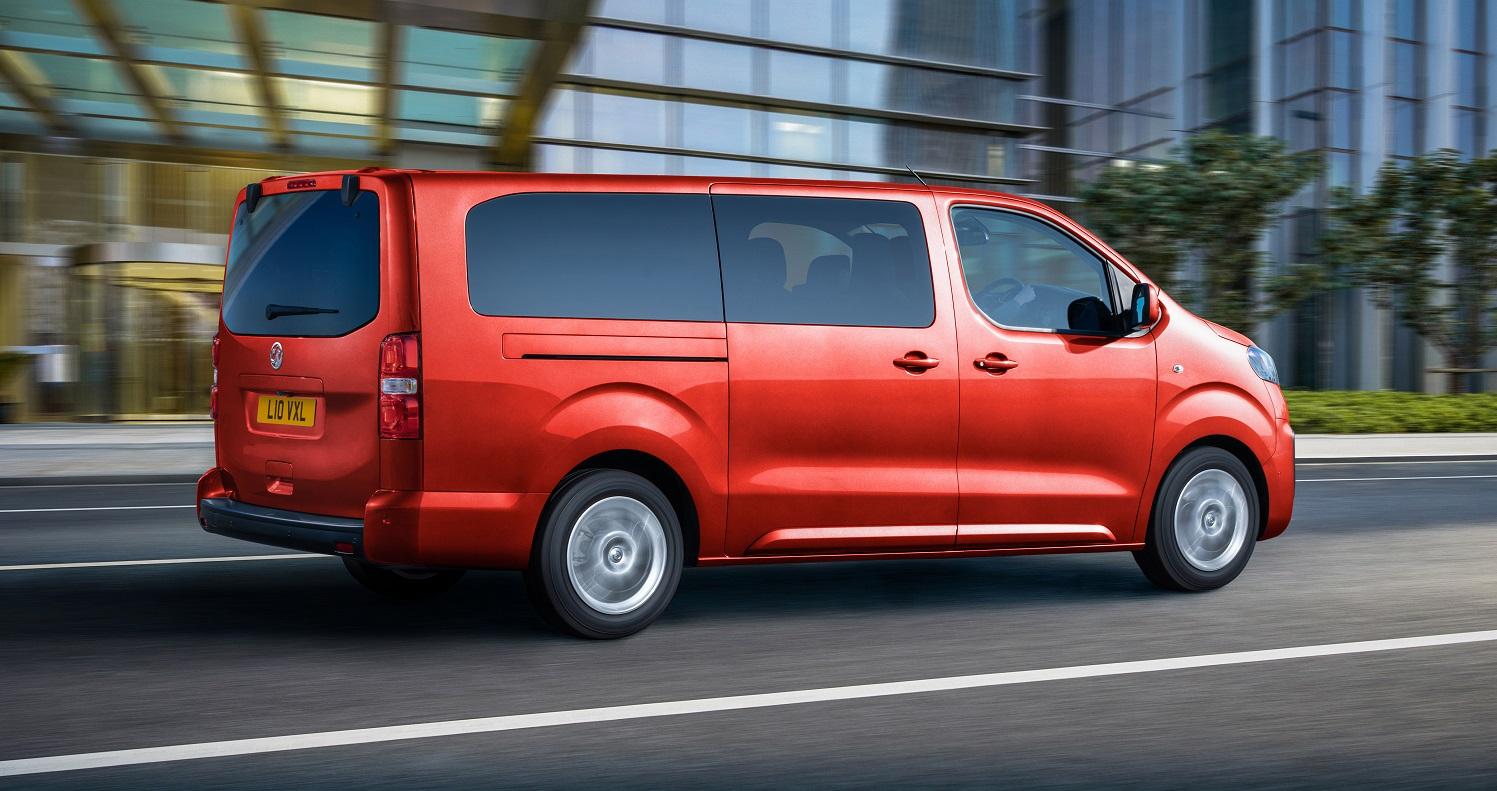 Vauxhall's flagship variant of the Vivaro Life passenger vehicle is the all-electric Vivaro-e Life.
The announcement follows the fully electric Vauxhall Vivaro-e earlier this year. The Vivaro-e Life MPV has space for nine passengers, while the 50kWh battery provides a range of up to 143 miles (WLTP).
Available in two lengths and with a maximum towing capacity of 1,000kg, the Vivaro-e Life also sports electric sliding doors, moveable leather seats and a panoramic glass roof.
At less than 1.9 metres high, the Vivaro-e Life can also access most multi-storey car parks making it ideal for hotel and airport shuttles according to Vauxhall.
Charging time is short especially when using a 100kW rapid charger, which will take about 30 minutes to take the 50kWh battery to 80%. Using a 7.4kW charge point, the empty to full charge time is closer to seven hours or five hours if you upgrade to the optional 11kW on-board charger and have access to a three-phase 11-22kW charge point.
The battery is also covered by an eight-year/100,000-mile warranty.
There is also a handy "Charge My Car" feature in the Free2Move Services app from Groupe PSA, which provides access to more than 140,000 charge points and includes seamless payment as well.
Three sizes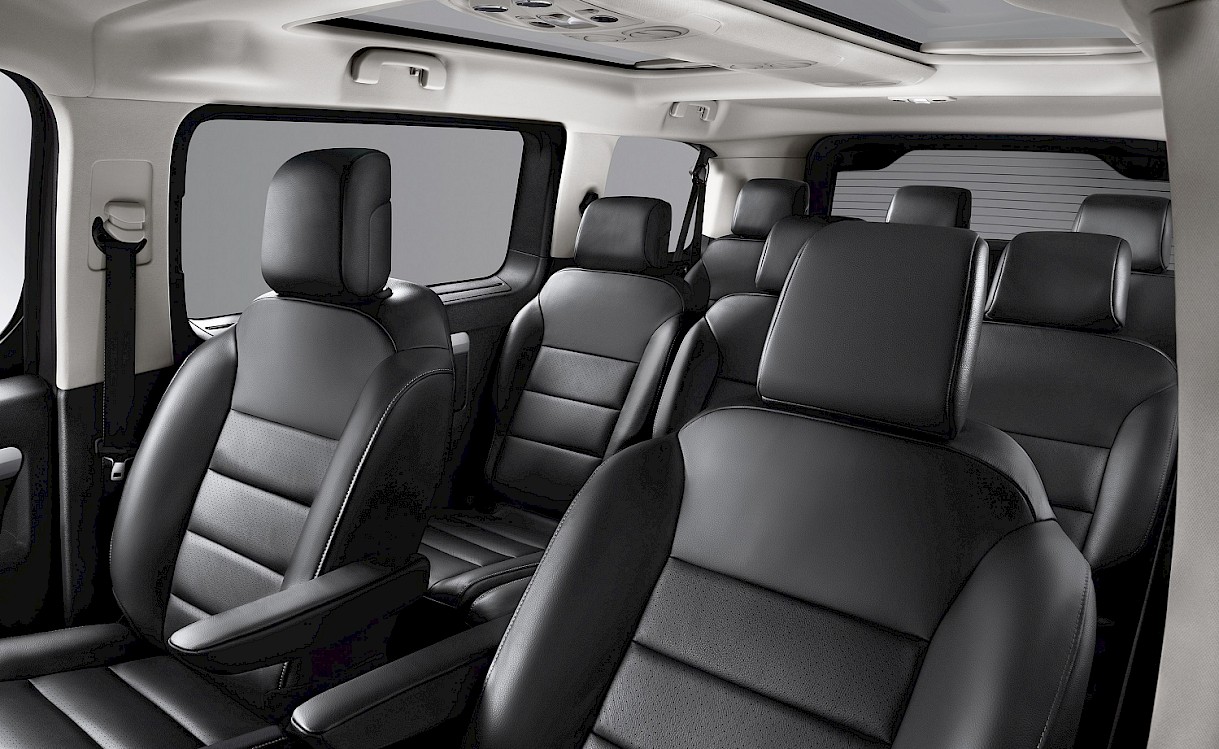 The Vauxhall Vivaro-e Life is available in either medium or long length, both with up to nine seats and a luggage capacity of about 4,500 litres in the long version.
The seat layout and number is configurable, while the front passenger seat can be fully folded to allow transport of objects up to 3.5m long.
There is also a "Lounge" trim available which features fewer seats with much more legroom, as well as massage function and heated seats for the front passengers. The four seats in the back and moveable and can also face each other for a living room feel.
In-car infotainment is includes Apple CarPlay and Android Auto, as well as a 7-inch touchscreen.