Ultra-rapid charging site opens at brand new M6 services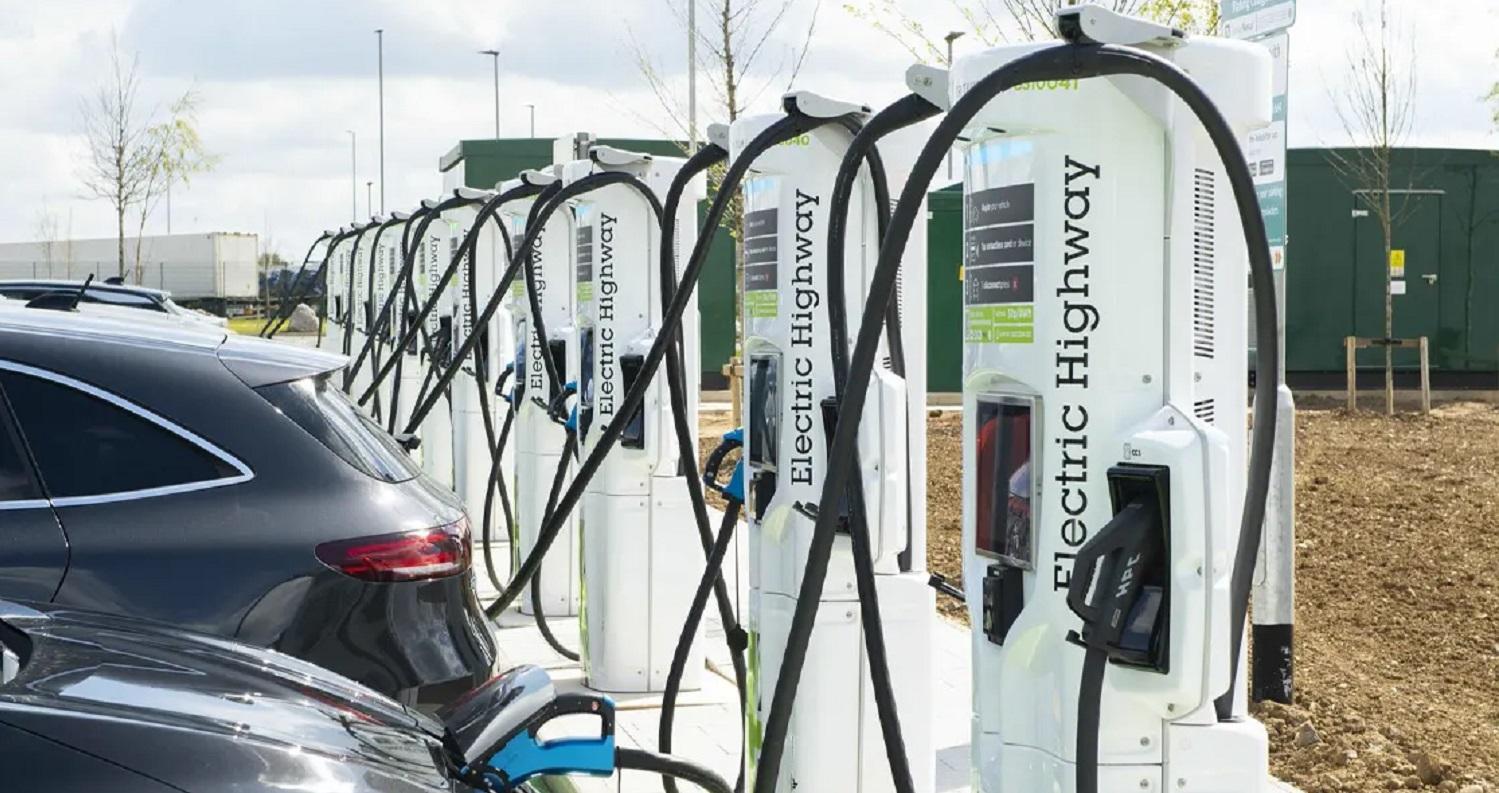 The first new Moto service station to open in 14 years also includes the UK's largest ultra-rapid charging site.
The new Moto services at Junction 1 of the M6 by Rugby features 24 ultra-rapid charge points.
They offer an output of up to 350kW, which is twice as fast as most existing rapid charge points. Your EV needs to be able to handle that much power of course, but compatible vehicles can get as much as 100 miles of range in five minutes.
EV drivers will also rejoice at not needing to use an app or RFID card, as the new units feature contactless payment.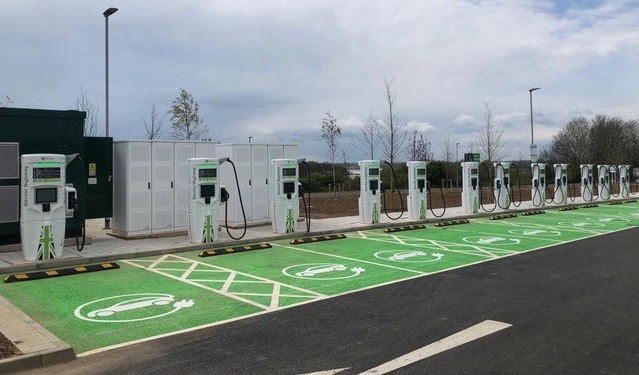 The site includes 12 Tesla Superchargers and 12 Electric Highway ultra-rapid units for use with all electric vehicles.
The new Electric Highway charge points are the first stage in Ecotricity's planned upgrades to its network, having formed a partnership with Gridserve earlier this year which launched the UK's first "electric forecourt" in Braintree.
Moto says it intends to invest £100million into EV charging and by the end of 2022 it wants every Moto site to have at least six ultra-rapid chargers, as well as upgrading any existing 50kW rapid charging units by the end of summer.
In fact, Moto's Reading, Thurrock and Exeter locations will all have operational ultra-rapid charging sites by the end of the year.
"Moto is committed to sustainable motoring and we want to play a key part in encouraging more people to have the confidence to switch into electric vehicles.
"Rugby Services is the most significant first step in achieving this and we're proud to be launching the UK's largest EV charging site."