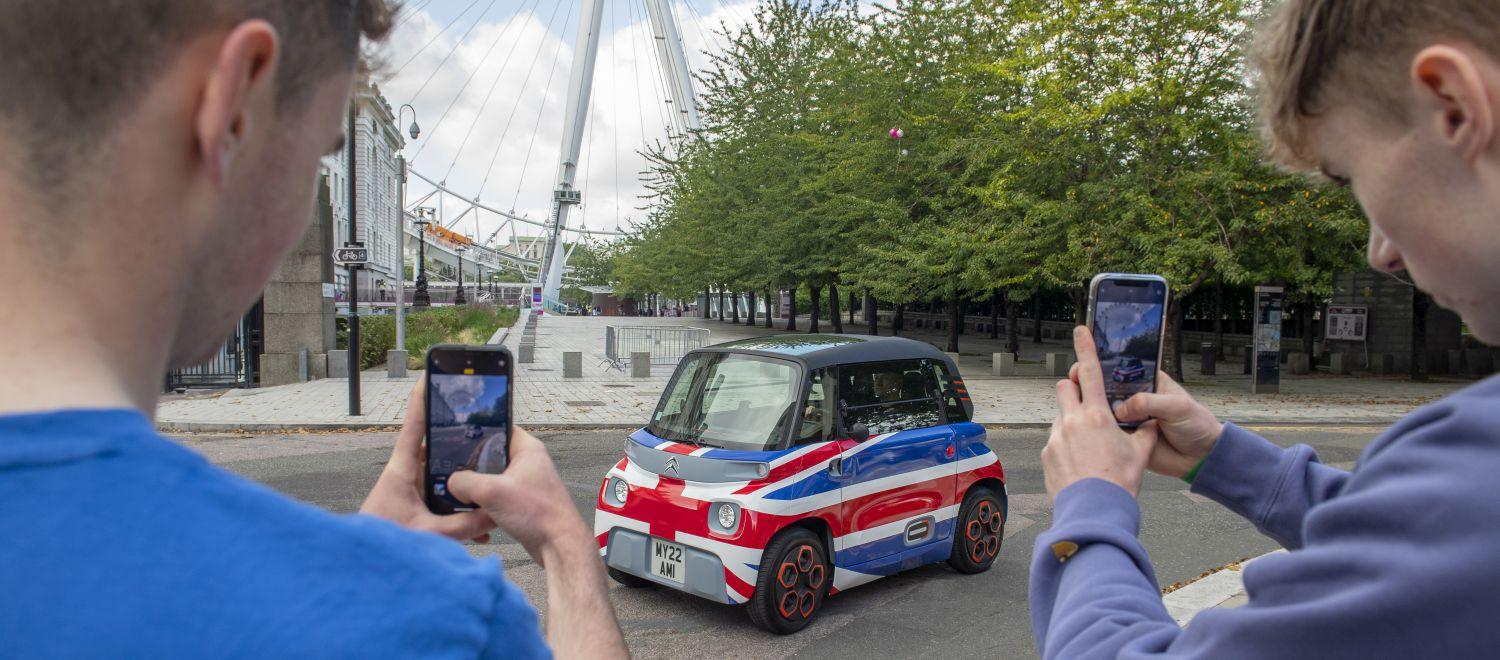 UK sees a huge response to reserve the new Citroen AMI
---
Public interest in revolutionary new microcar grows as more than 1,000 reserve interest
When Citroen announced less than two weeks ago that their new AMI microcar is available for reservation in the UK, the immediate response has seen 1,130 paying a £250 refundable fee over the weekend of October 2-3.
The new Citroen AMI is scheduled to launch in the UK during the spring of next year. And, with a total of 14,000 admirers already registering an interest online, the AMI certainly looks like it's going to be a success in the UK.
Said to be a breakthrough for Citroen in the EV market, the AMI is 100% electric and designed to conquer the everyday challenges that cities and urban areas bring such as congested roads and narrow parking spaces. Equipped with a 5.5kWh battery, the Citroen AMI is capable of charging in just three hours, offers a top speed of up to 28mph and a range of around 46 miles. Plus, the fact it will remain left-hand drive means that it can be exited at the kerbside when parking in congested city centres.
Zero-emission sees the AMI being exempt from London's Congestion and Ultra-low Emissions Zone (ULEZ) charges, with other cities looking to introduce similar charges in the not too distant future.
To reserve the Citroen AMI, visit here