Cupra Born to come in four variants with up to 335 miles of range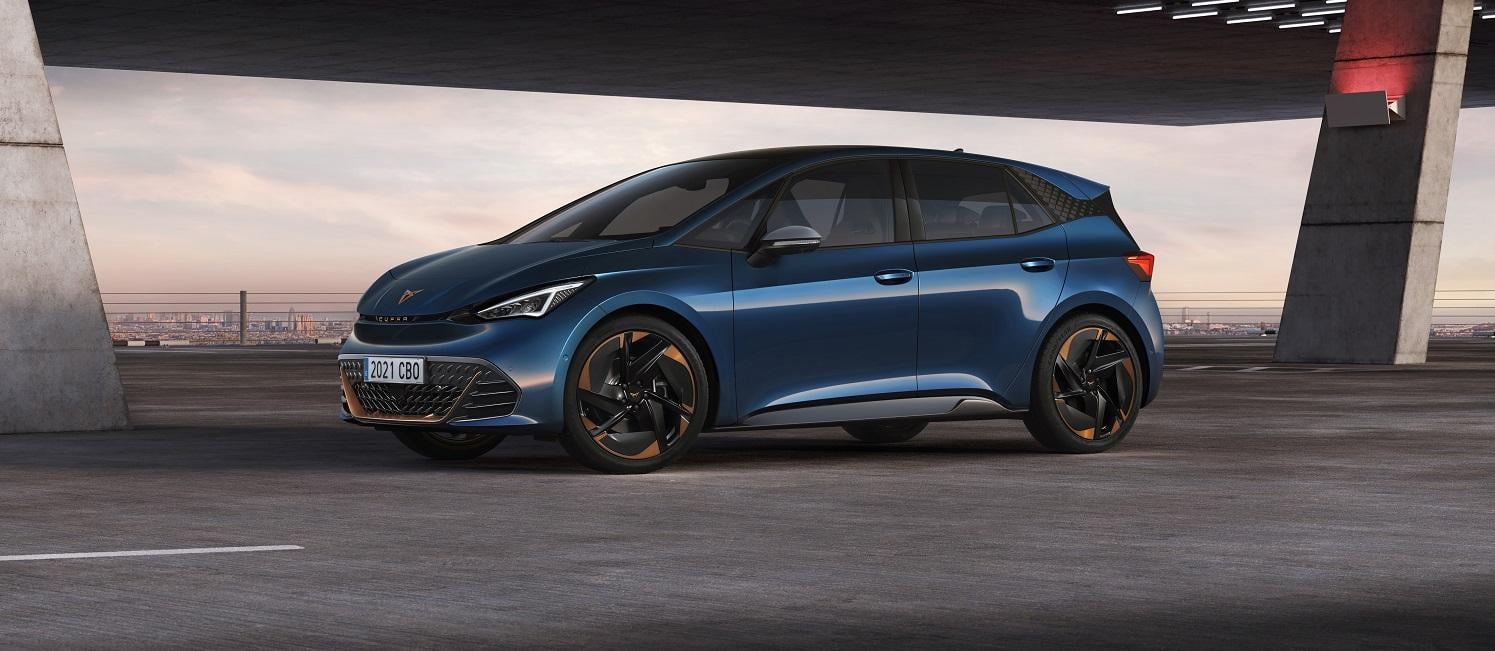 It's here - the production form of the Cupra Born has finally been revealed with four different battery variants available. Here's what we know so far about this electric hot hatch.
In July 2020, we were teased with the announcement of the El-Born (now just called the Born), a stunning-looking electric hot hatch set to be released under Seat's performance brand, Cupra. Back then, all we had to go off was the limited information Seat provided and a few graphic renditions of what the car might look like. Now we have more information and new images.
We previewed the Cupra Born last year. You can find it below or scroll down for the most up to date details.
What is it?
For those of you that didn't read our previous article, the Cupra Born is a hot hatch designed on the MEB platform, the same platform that the ID.3 is built on. Unlike the ID.3 however, the Cupra Born is designed to appeal to performance enthusiasts and will be the only electric alternative (at least until the John Cooper Works electric Mini arrives) to the likes of traditional petrol hot hatches such as the Ford Focus ST, VW's Golf GTI and the Renault Clio RS.
Sporty look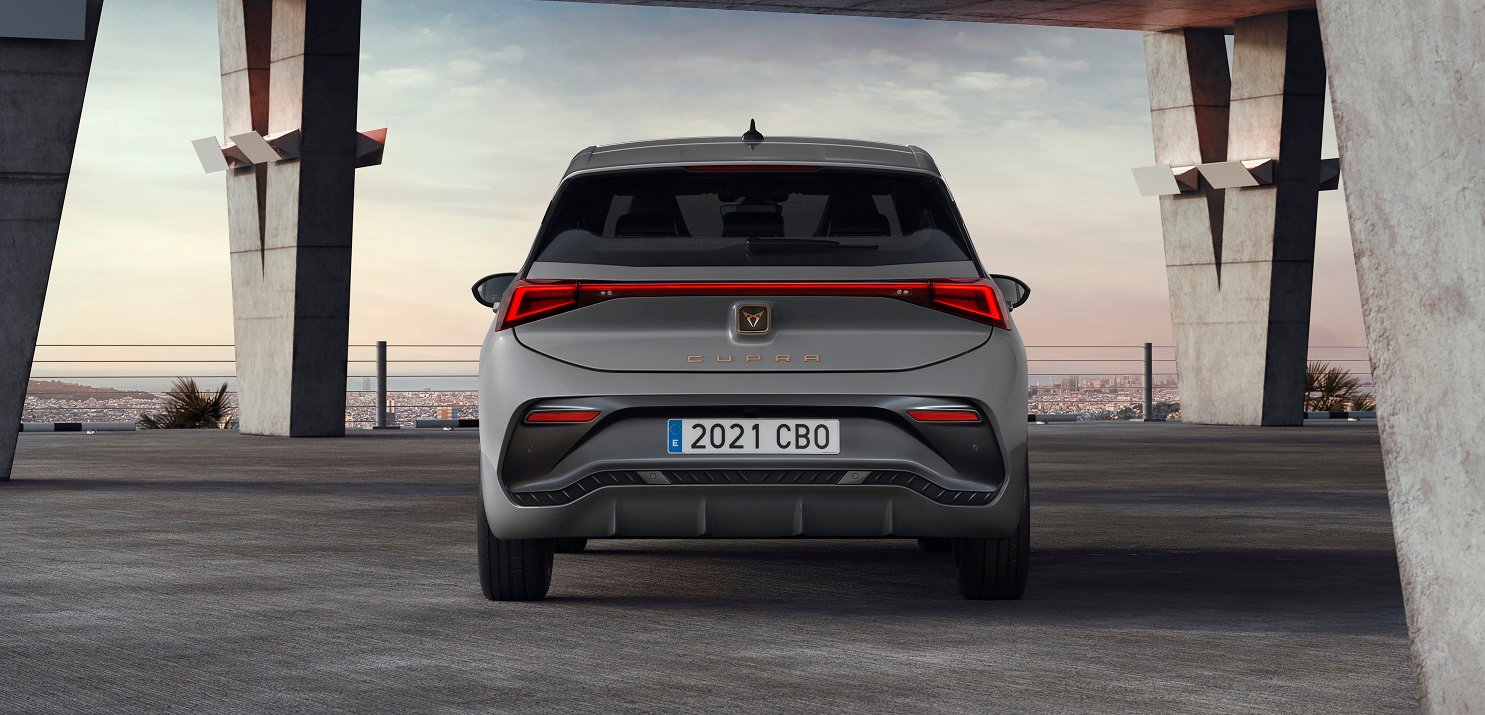 Not much has changed from the original images we saw back in July last year, meaning the Born retains the aggressive and sharp sporty styling that we first fell in love with.
We do however now know that the Born will come in a choice of six colours: vapor grey, glacial white, geyser silver, rayleigh red, quasar grey and aurora blue.
Currently, we only have access to images of the Born in aurora blue and vapor grey but both colours look great with the copper colour accenting which seems to be present in all colours options.
Performance and range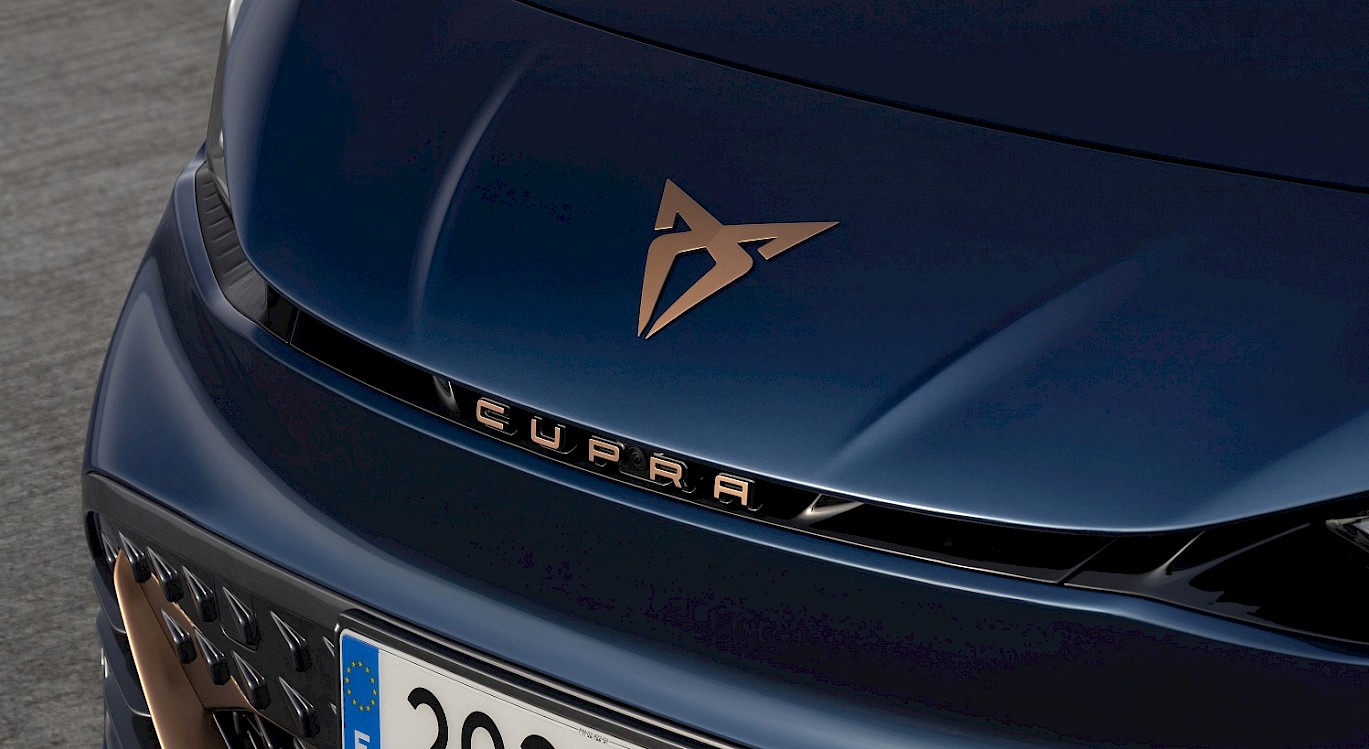 People looking to buy a Cupra Born will have the choice of four battery and motor combinations: an entry-level version with a 45kWh battery and a 110 kW motor that will travel up to 211 miles on a single charge, a 58kWh battery with a 150kW motor that will travel up to 260 miles on a single charge, another 58kWh battery version but with an upgraded 170kW motor that will also travel up to 260 miles on a single charge, and finally the range-topping 77kWh battery version which also has a 170kW motor and will travel up to 335 miles on a single charge.
If it's acceleration you're after, you'll want the 58kWh model with the 170kW, which will do 0-62mph in 6.6 seconds which is nearly a whole second faster than the promised 0-62mph of 7.5 seconds promised back in July.
Although, some may be disappointed by the headline 0-60 sprint time, especially as other EV saloons have much faster acceleration times, it is actually in "hot hatch" territory. Besides, thrills aren't always delivered from pure straight-line speed.
Fast recharging (125kW) is also possible, with 62 miles of additional range delivered in as little as seven minutes if you go for the 77kWh battery version. Charging from 5-80% will take around 35 minutes if you access a 125kW public rapid charge point.
Interior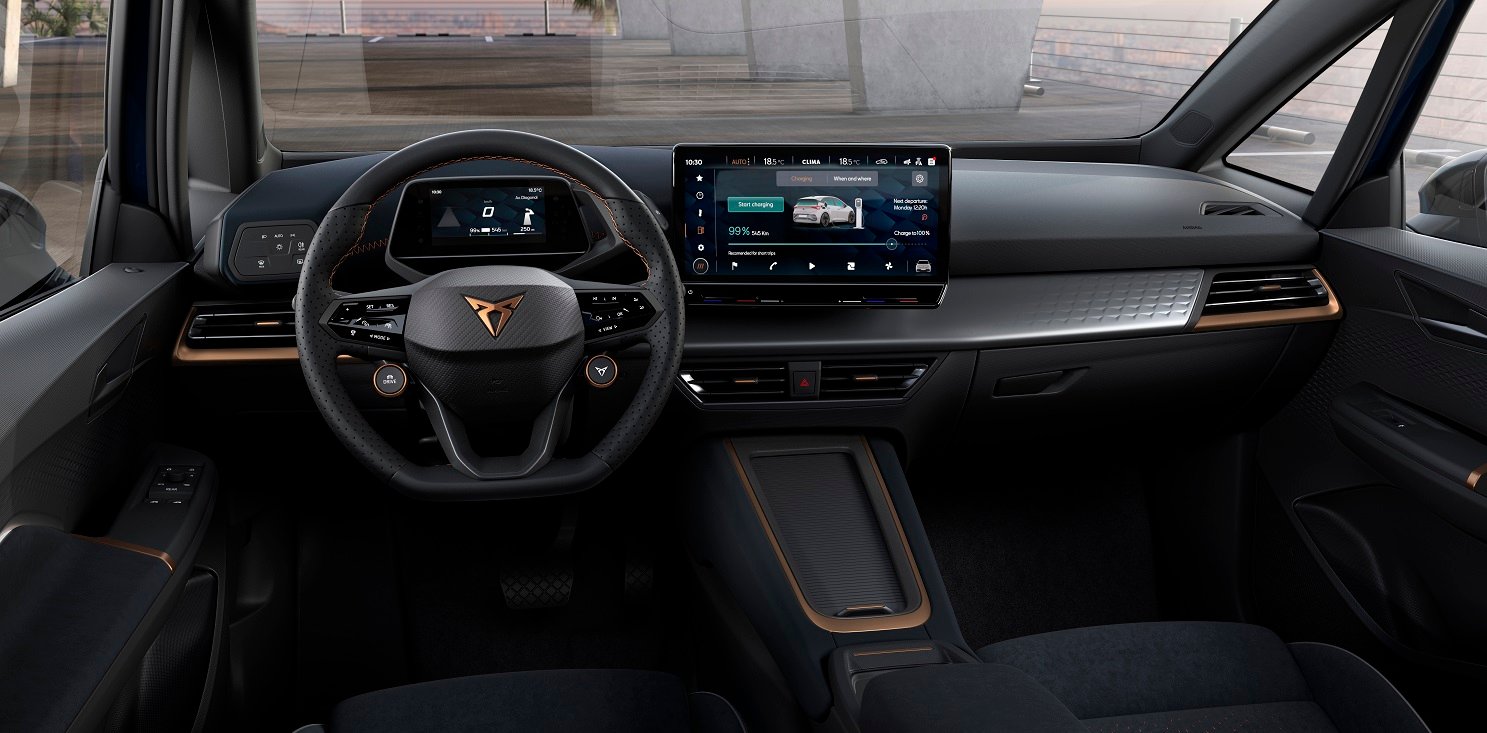 The interior of the Cupra Born is largely unchanged from the concept images we first saw back in July 2020 with the Born still featuring the same augmented heads-up display and infotainment system found in the ID.3.
The bucket seats seen in the concept images are still present too and come in a choice of two fabrics. The first option being a yarn called SEAQUAL, which is made from upcycled plastics found on beaches and in oceans. The second choice is a material called Dinamica Microfibre which is another eco-friendly material made out of recycled polyester fibres found in garments and single-use plastics.
When can I get one?
Pricing will be announced in the fourth quarter of 2021 with deliveries slated for the beginning of 2022. Cupra has also announced that potential buyers will be able to purchase the Born under a subscription contract, which will include the use of the vehicle as well as other related services for a monthly fee.