The best-known electric cars revealed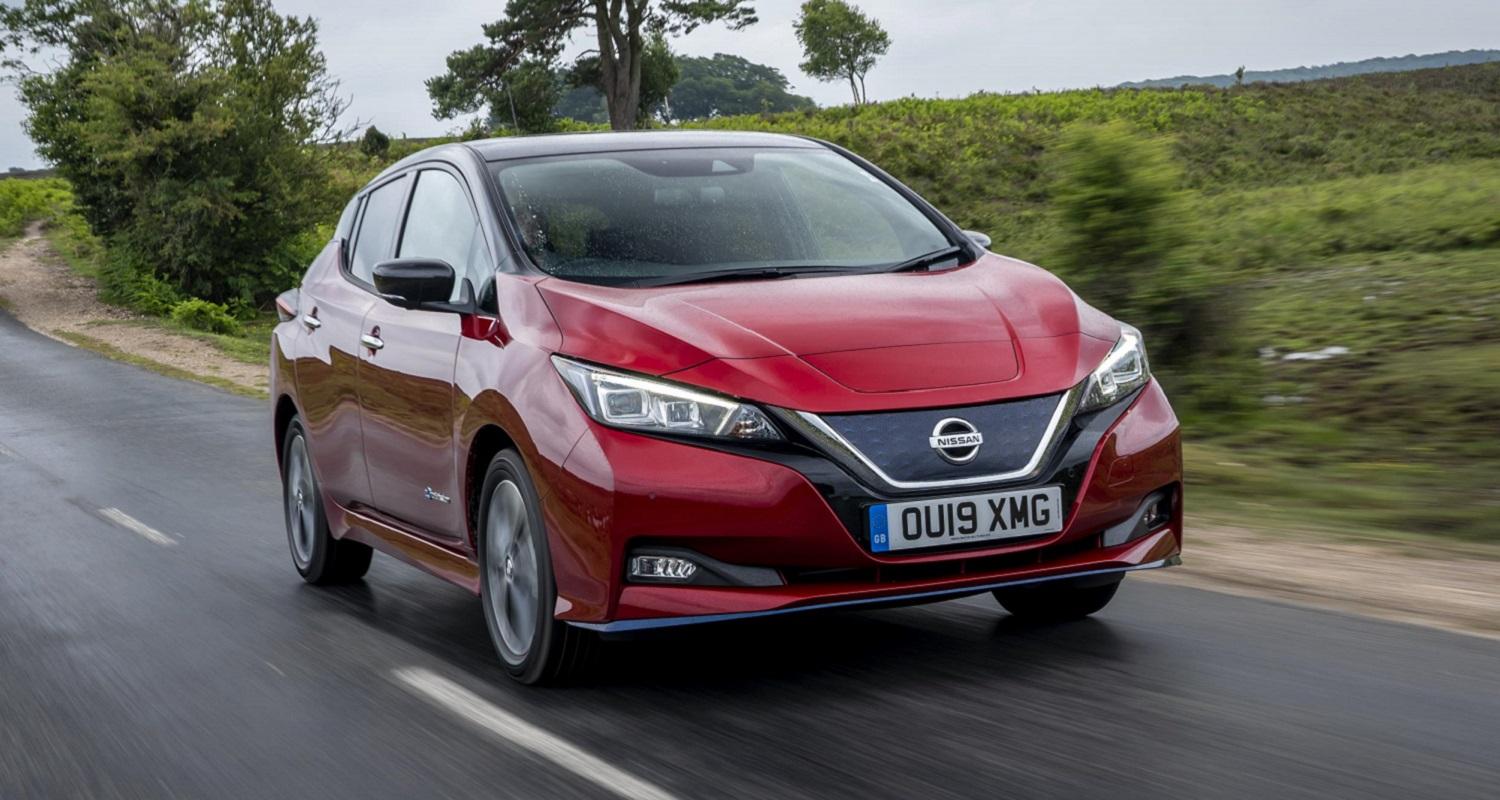 The Nissan Leaf is the UK's best-known electric car according to a survey by DrivingElectric.com with 94% of respondents saying they had heard of the Leaf.
The original Nissan Leaf was a pioneer in the market as the first fully electric family car and is one of the most common EVs seen on UK roads.
The Tesla Model S and Jaguar I-Pace round out the top three, with 93% and 89% recognising these cars respectively.
Other popular cars fared less well, with the Renault Zoe coming in 9th although it still had a respectable 81% awareness score.
The survey asked 700 readers from DrivingElectric and sister titles Auto Express and Carbuyer to vote which EV was best known, although it's not clear if this was based on appearance or by name only.
It's likely some EVs are more recognisable on the road as an electric car but not by name.
Respondents were also asked to vote which car manufacturer produced the most innovative EVs, with Tesla topping the list followed by Jaguar and BMW.
Jaguar ranked first for producing the most visually appealing electric cars.
Electric car model awareness
1. Nissan Leaf(94%)
2. Tesla Model S (93%)
3. Jaguar I-Pace (89%)
4. Tesla Model X (88%)
5. BMW i3 (86%)
6. MINI Electric (85%)
7. Volkswagen e-Golf (85%)
8. Hyundai Kona Electric (81%)
9. Renault ZOE (81%)
10. Audi e-tron (81%)
11. Vauxhall Corsa-e (79%)
12. Volkswagen e-up! (77%)
13. Peugeot e-208 (71%)
14. Honda e (68%)
15. Mercedes EQC (55%
16. Smart EQ ForTwo (45%)
Brands leading electric-car adoption in the UK
1. Tesla
2. Nissan
3. Jaguar
4. BMW
5. Renault
6. Hyundai
7. Kia
8. Volkswagen
9. Audi
10.Volvo
Brands producing the mostinnovative electric cars
1. Tesla
2. Jaguar
3. BMW
4. Nissan
5. Hyundai
6. Kia
7. Volkswagen
8. Renault
9. Audi
10.Honda
Brands producing the most visually appealing electric cars
1. Jaguar
2. Tesla
3. BMW
4. Audi
5. Mercedes
6. Volvo
7. Volkswagen
8. Peugeot
9. Hyundai
10.Kia