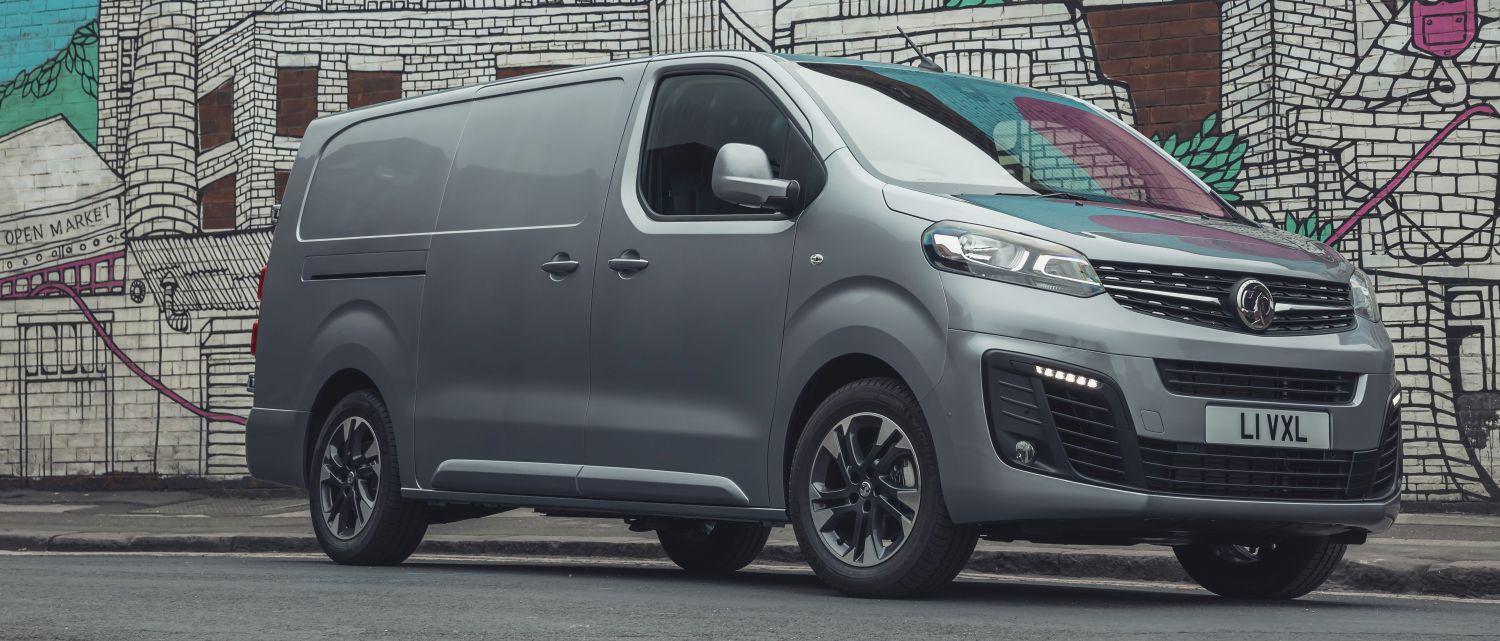 The all-electric Vivaro-e wins International Van of the Year 2021
---
Vauxhall is now recognised as the UK's best-selling electric light commercial vehicle manufacturer
With prestigious accolades to its name including Van of the Year, Electric Van of the Year, and Best Electrified Commercial Vehicle, the Vauxhall Vivaro-e has added another after being voted International Van of the Year 2021 in the Light Commercial Vehicle (LCV) category.
Figures released by the Society of Motor Manufacturers and Traders (SMMT), reveal that Vauxhall has now sold 1,828 e-LCVs and boasts being one of the few manufacturers who are able to offer fleet and business customers an electric van throughout its whole LCV range. Plus, with its new Combo-e compact van going on sale in August, those figures are expected rise.

Managing Director of Vauxhall, Paul Willcox, said: "As a British brand, I'm proud to see Vauxhall is leading the electrification of the UK van market with our multiple award-winning Vivaro-e. Vauxhall is all about democratising access to electrified vehicles and, with the all-new Combo-e and Movano-e now available to order, we offer an all-electric version of each of our vans, further helping to reduce emissions and bring the lower running costs and user experience of driving electric to even more businesses."
Going fully electric
The award comes after Stellantis announced a £100 million investment in Vauxhall's Ellesmere Port plant, ensuring it will be a site for a new era in EV manufacturing. Ellesmere Port is said to become the first Stellantis plant to produce solely battery-electric commercial and passenger vehicles by the end of 2022. And, Vauxhall also plans to add a Vivaro-e Hydrogen model to its electric van range from as early as 2023. By 2024, the company will offer an electrified variant across its entire car and van range and plan to sell only fully electric vehicles in the UK by 2028.
The Vivaro-e offers a WLTP range of up to 205 miles with a 75kWh battery and offers a 10-80% charge in 45 minutes using a 100kW charge point. A 50kWh battery offers a range of 143 miles and will charge from 10-80% in 30 minutes also using a 100kW rapid charger.
Prices start from £29,198.33 and includes the plug-in van grant of £6,000 (excluding VAT).