Tesla Model S on track for 175mph top whack, with 200mph on the cards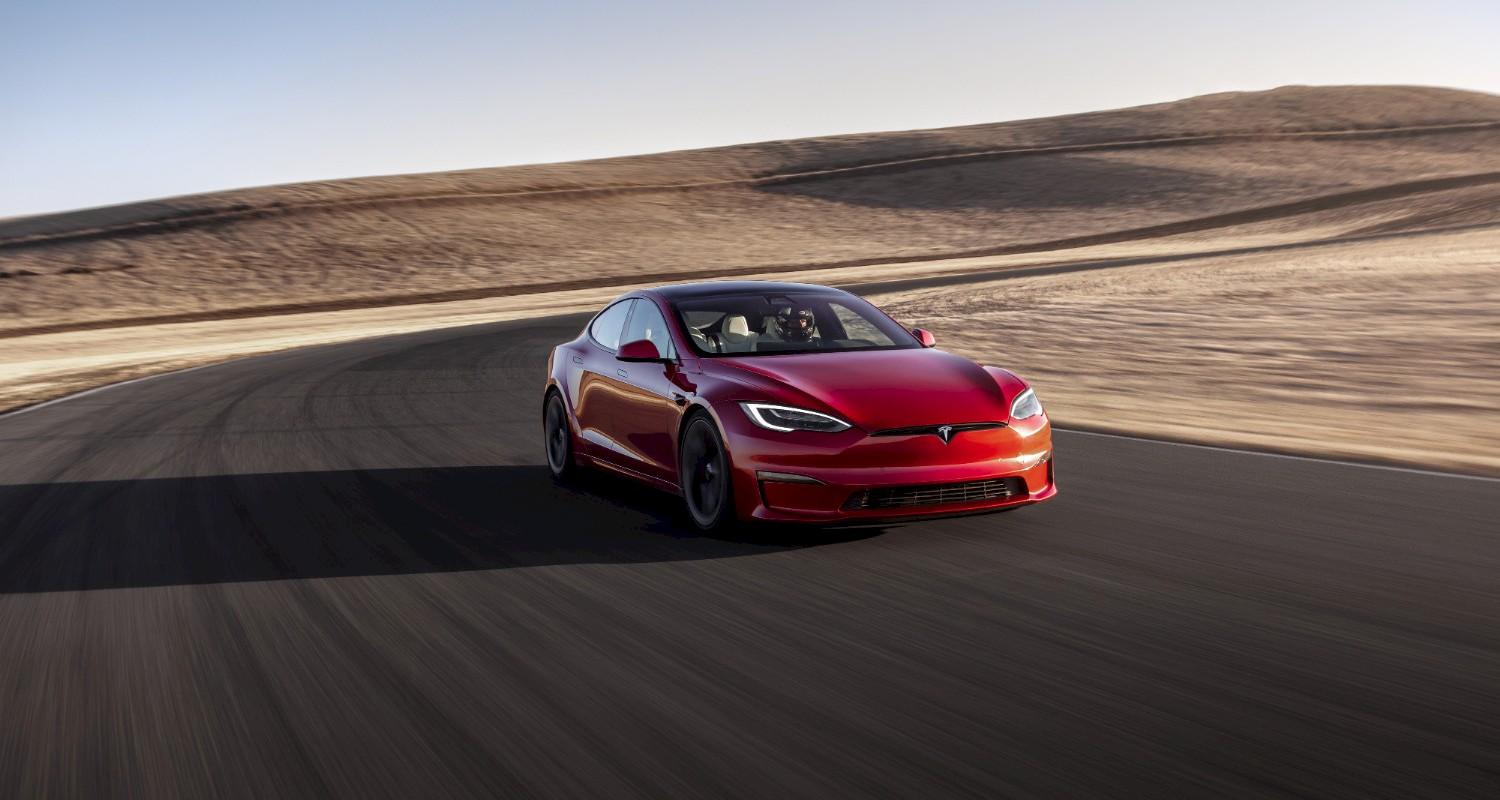 Tesla's latest Over The Air software update for the Model S Plaid has unlocked a top speed capability of 175mph – making it faster than a Porsche Taycan Turbo S.
The Stuttgart machine can 'only' manage a 'mere' 162mph, but Tesla's update to its 1020hp flagship model is just the start, with 200mph planned. It's believed that the double-ton will be possible (to those with their own runways) sometime in mid-2022, along with the option for ceramic brakes.
Keeping on Track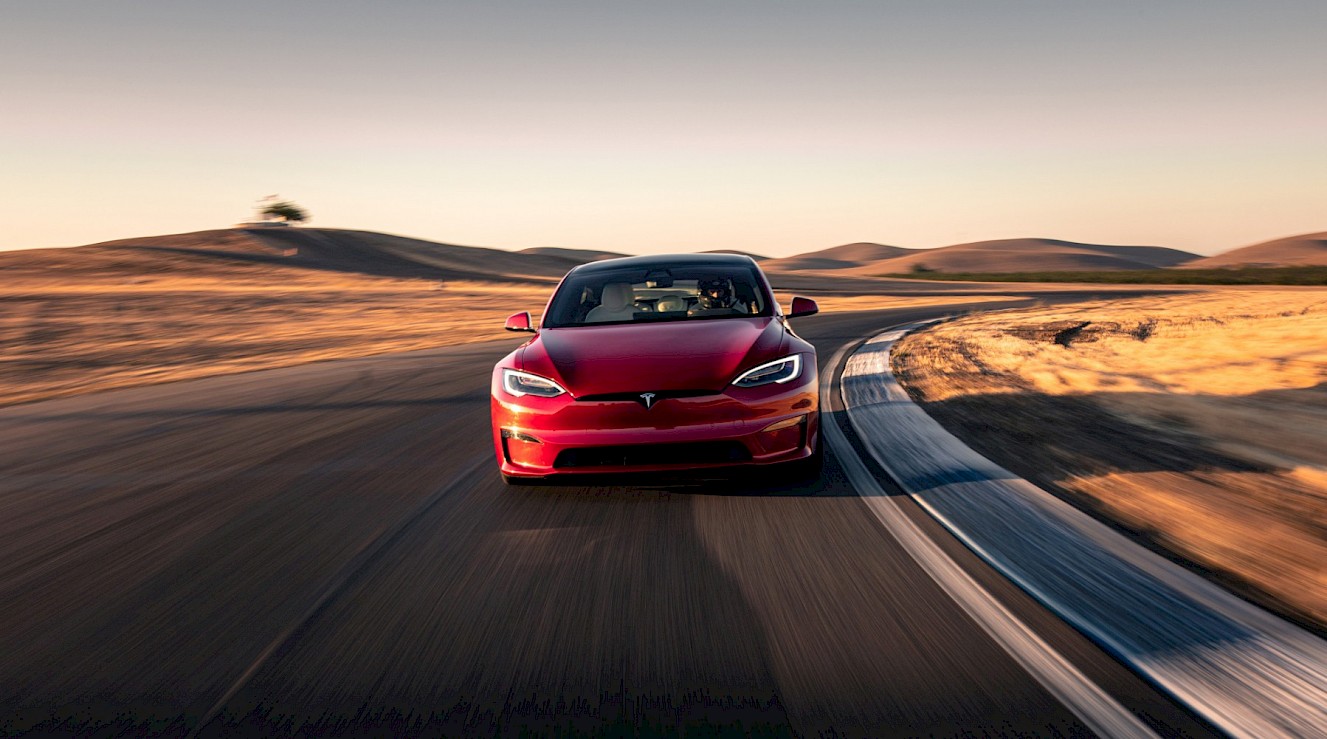 There's a new Track Mode, which optimises the car for race circuit endeavours. The torque vectoring and regenerative braking has been enhanced beyond the standard settings, and performance is upgraded via a different map for the heat pump.
Inside, a Track Mode screen has been added that features a G-meter, lap timer, telemetry and many more things to impress (if that's the word) people at dinner parties.
The big aim is to beat Tesla's own Nurburgring record, set in September last year. Its 7:35.579 record for a production EV is under threat from Audi, Porsche and Mercedes-Benz – we're expecting this battle to hot up over the next year.