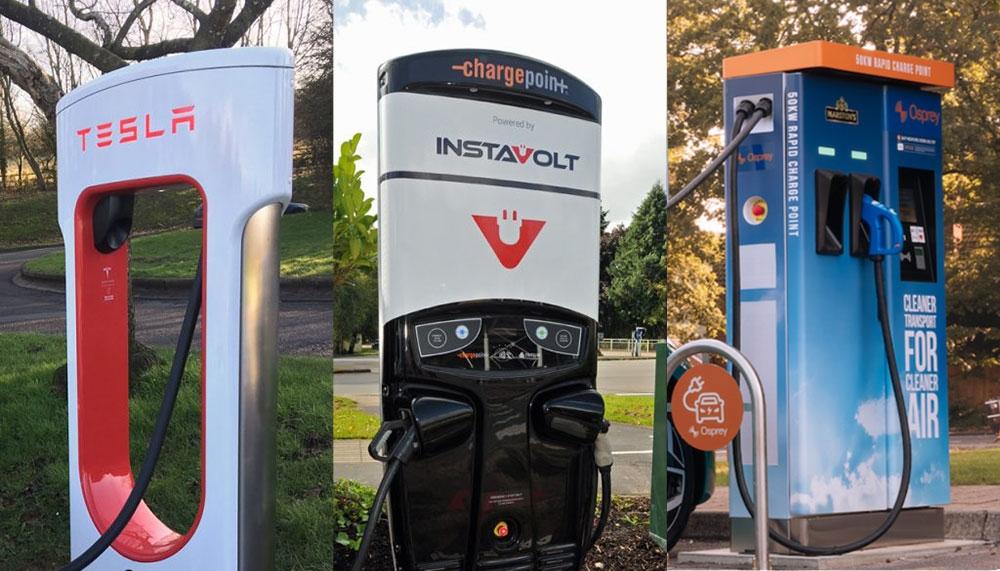 Tesla and InstaVolt top Zap Map satisfaction league table
7th Jan 2021 Danny Morgan
---
Zap Map has released the results of its annual EV charging network satisfaction survey, with Tesla and InstaVolt taking the top two spots.
The rankings are based on Zap Map's annual survey of EV drivers, which this year included a sample of more than 1,500. The four areas which were ranked by survey respondents included: reliability, ease of use, cost, and facilities.
Tesla's Supercharger and destination charging network has retained, after being crowned number one in 2019, with a rating of 4.8 out of 5 while InstaVolt runs a close second.
Tesla regularly receives plaudits for its vast, fast and reliable supercharger network, which is currently only available for Tesla owners. While disappointing for owners of other vehicles, it does mean Tesla's network is tightly controlled and payment is made automatically via the driver's Tesla account.
InstaVolt has quickly made up ground to become a rapid charging favourite of EV drivers up and down the UK, scoring 4.4 out of 5.
Now the third largest network in the UK, the ease of use and reliability of the network have been the main contributing factors behind InstaVolt's success, as well as the ability to pay via contactless.
Rounding out the top three is Osprey (formerly Engenie), which was praised for its good location and simple-to-use charge points.
Osprey has performed well in 2020's rankings, jumping from 8th place in 2019 to third this year.
It wasn't such good news for one of the UK's largest charging networks, BP Pulse (formerly Chargemaster/Polar). It dropped from 5th place in 2019 to 13th position this year, scoring just 2.9 out of 5.
Ionity, which seeks to rival the speed and volume of Tesla's Supercharger network, has also performed relatively poorly with a rating 3.1 out of 5 to rank in 10th.
Ecotricity's Electric Highway once again finished bottom with a rating of 2 out of 5 with one respondent commenting "they are out of date and unreliable, with a monopoly on motorway site locations".
Scoring poorly across the board, the main bug bear for Electric Highway users was the poor reliability of the network's CCS connectors which most modern EVs now use for rapid charging.